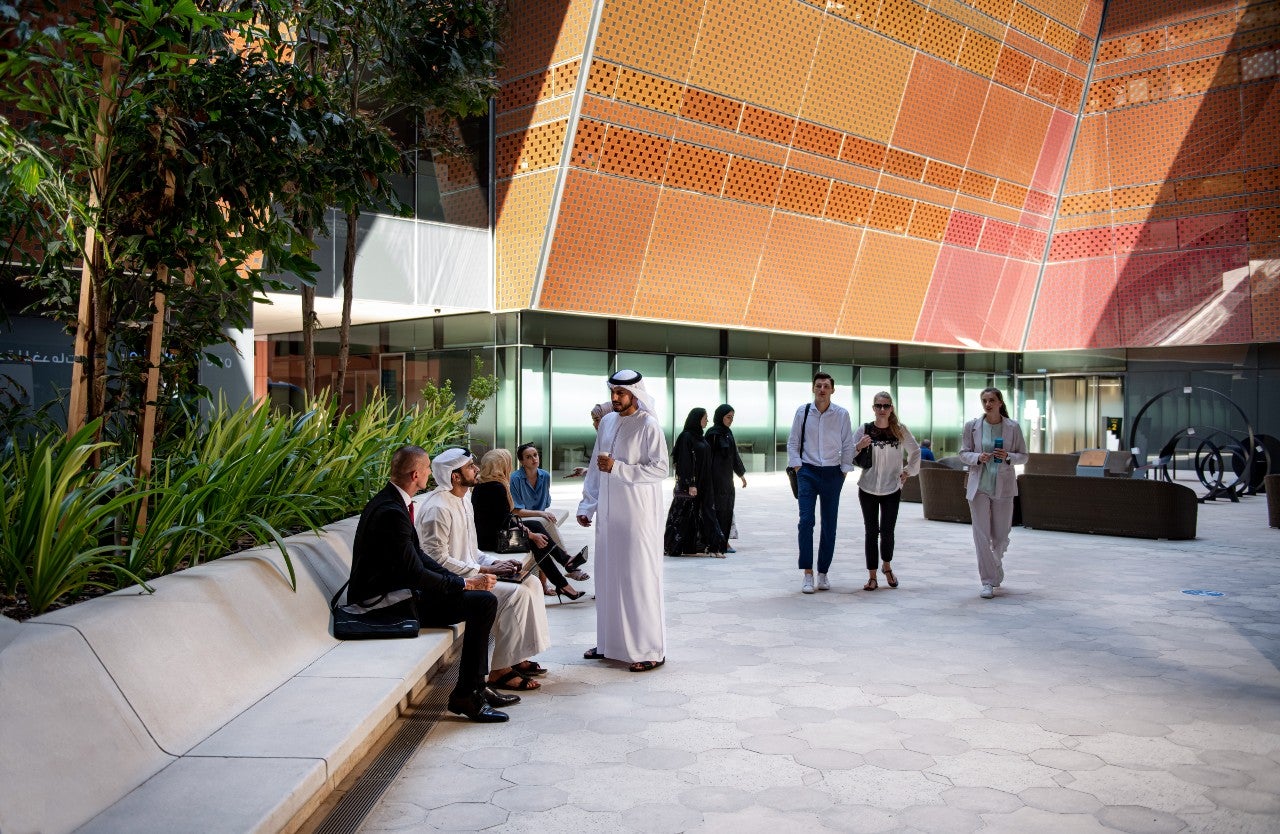 The pandemic placed unprecedented pressure on start-ups around the world, but 2023 is expected to be bright for small businesses – especially climate tech start-ups in the United Arab Emirates (UAE).
"The time looks ripe for MENA's [Middle East and North Africa] climate tech start-ups to boom," wrote Samuel Wendel, a senior market research analyst at Al-Monitor, in a recent article. "Following Egypt's COP27, climate issues are getting more exposure, and the UAE's upcoming COP28 should fuel momentum."
Small and medium enterprises (SMEs) are the foundation of economies worldwide. According to the World Trade Organization, they make up more than 90% of businesses globally, employing 60–70% of the population and accounting for 55% of GDP in developed economies. The World Bank reports that 50% of the global population is employed by SMEs.
Start-ups and SMEs will become even more important as climate change accelerates due to the solutions they generate for the transition to green energy, to offset emissions and to develop clean technology that powers smart cities.
Even as the world increasingly relies on start-ups, they continue to encounter several challenges including access to mentorship, recruiting top talent, and navigating legal and regulatory environments.
Perhaps the most pressing challenge for many start-ups is access to funding, with at least one US-based accelerator, Y Combinator, warning that venture capital (VC), which start-ups need to grow, will dry up due to increasing interest rates and a slowdown in economic growth.
Start-up funding in the UAE
In the United Arab Emirates, 95% of businesses are SMEs, which is 5% more than the global average. SMEs also account for 86% of the country's private sector workforce. Additionally, the UAE has ambitious plans to nurture 20 'unicorns', or privately held companies valued above $1bn, by 2031.
In the UAE, start-ups find it easier to access funding, with MAGNiTT, a start-up data company, reporting that MENA recorded $2.6bn in VC funding in 2021 – the highest the region has ever seen. According to the same report, over the past five years, the MENA region has seen $484m in capital directed toward sustainability solutions. UAE start-ups are the largest recipients, attracting $373m across 29 deals.
However, a Mastercard survey found that even with record funding levels, 60% of SMEs in the UAE continued to struggle, with 38% citing a need for easier access to funding and 61% pointing to the rising cost of doing business.
Support systems are key
For young companies, finding the right support ecosystem is crucial. Abu Dhabi, which is home to more than 500 start-ups, offers support and financing that helps business thrive.
"The mentorship of start-ups in the UAE is unparalleled," wrote Ryaan Sharif in an op-ed titled '5 trends that will shape MENA start-up ecosystem in 2023' for Arabian Business. "Support functions here steer business leaders towards the right trends, the right contacts and the right programs."
Start-up accelerators: 'The Catalyst' for growth
Much of this support comes in the form of start-up accelerator programs such as The Catalyst, a joint venture between BP and Abu Dhabi's Masdar City designed to empower start-ups that want to change the world through clean tech and AI.
"At The Catalyst, we firmly believe that the key to solving our most pressing environmental challenges lies in innovation and technology," says acting managing director Suleiman Ali Amin. "We are uniquely positioned to support start-ups in cleantech so they can bring their solutions to market and create a more sustainable future for us all."
The Catalyst provides mentoring in business development and strategic planning, office and manufacturing space, a massive shareholder network, up to $250,000 in venture capital, as well as legal affairs, human resources, marketing and public relations support.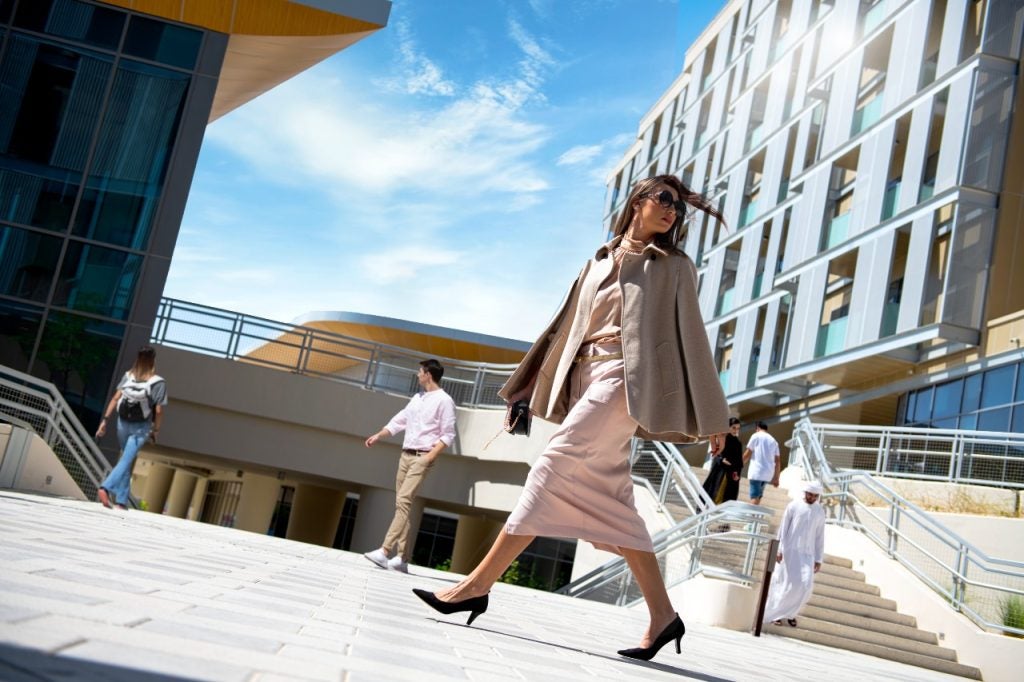 Ideal candidates for entry are seed stage start-ups that are approaching commercialisation or have a commercial product. The programme's current start-ups are working on upcycling food waste into animal feed, smart battery management, e-logistics, sustainable skincare and other projects.
"The Catalyst is the nucleus of Masdar City's start-up ecosystem," added Amin. One example of this is the programme's rich network of entities that can help start-ups grow.
In recognition of the crucial role start-ups play in the economy and in tackling some of the world's biggest challenges, The Catalyst and the Mohamed bin Zayed University of Artificial Intelligence (MBZUAI) recently signed an agreement to accelerate the growth of artificial intelligence (AI), clean tech and smart city technology, including autonomous transportation, throughout the region.
"One of the most critical predictors for successful entrepreneurship is access to industry talent, and the partnership between The Catalyst, Masdar City and MBZUAI creates a platform to attract and retain some of the leading authorities in AI to Abu Dhabi," said Sultan Al Hajji, MBZUAI's vice-president of public affairs and alumni relations.
"This agreement will give us access to even more top-tier talent, and provide more opportunities for entrepreneurs to develop ground-breaking tech. We are looking forward to working together," said Steve Severance, Masdar City's director of growth.
Other ecosystem connections include a recent agreement between Masdar City and Hub71, another Abu Dhabi start-up accelerator, that will promote opportunities for cleantech and AI start-ups to collaborate in areas including mobility, food, health and climate action.
Another agreement, signed at COP27 between Masdar City and Amazon Web Services (AWS), is paving the way for an International Exchange Sprint as part of AWS's Clean Energy Accelerator 3.0. The collaboration will bring the International Exchange Sprint to Masdar City during COP28, which is being held in the UAE in late 2023. Selected start-ups will receive technical, business and go-to-market mentorship from AWS and up to $50,000 each in credit through Amazon Web Services Activate to kick-start their data and operations transformation.
To learn more about what is happening in Masdar City, or to see how it can support your start-up, download the free whitepaper here.