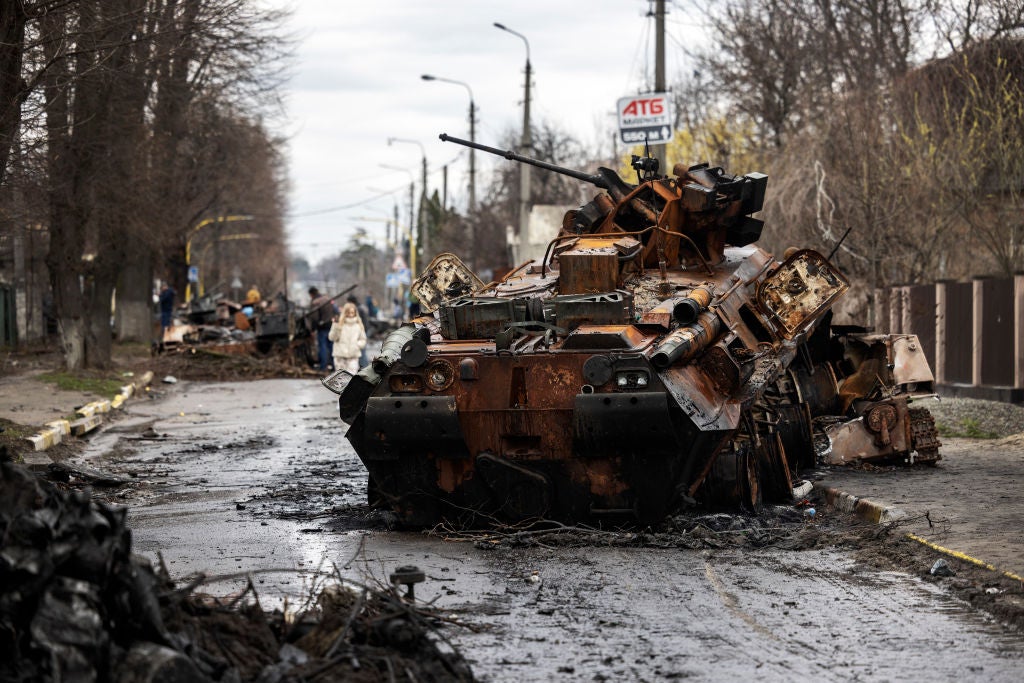 Russia's invasion of Ukraine has dealt a severe blow to the global economic recovery, according to the International Monetary Fund (IMF). The organisation now expects the global economy to grow by just 3.6% in 2022 and 2023, down from the respective 4.4% and 3.8% growth forecast in January.
Ukraine is, as expected, facing the most severe impact – its economy is forecast to shrink by 39% in 2022, unwinding two decades of economic growth.
Russia is also facing dire economic straits, largely as a result of Western sanctions launched in response to its invasion of Ukraine.
Last October's forecast suggested Russia was heading for 3% economic growth in 2022, but the country now faces a contraction of 9% and consumer price inflation of 21% (up from the previous forecast of 5%). Russia's GDP is now expected to remain below 2021 levels until at least 2027.
The global impact of Russia's invasion of Ukraine
Further afield, the war has exacerbated an already severe global supply chain crisis. Fuel and other commodity prices were already high owing to strained supply chains, a result of the global economy's unexpectedly rapid rebound from the Covid-19 pandemic.
Sanctions on Russia and war in Ukraine have caused prices to rise even further, owing to Russia's status as a major fuel and fertiliser exporter and both countries' importance to the production of food grains and oils.
These pressures are expected to cause a global slowdown in growth and an increase in consumer prices. Since January, the IMF has raised its 2022 forecast for inflation in advanced economies to 5.7% (up from 3.9%) and in other countries to 8.7% (up from 5.9%).
This combination of inflation and reduced growth will pose a challenge for policymakers, who are accustomed to relying on central banks to tame inflation through monetary tightening. As well as dealing a further blow to economic growth, such a move would risk throwing highly indebted developing countries into crisis.
Compared with the IMF's October 2021 forecast, the economic situation has deteriorated most severely in Sudan and Turkey – both of which have been battling severe inflation, exacerbated by a slowdown in wheat exports from Russia and Ukraine. Closer to home, the IMF's inflation forecasts have risen significantly in Lithuania and Moldova, both of which are heavily reliant on Russian energy imports. 
The IMF warns that its forecasts are subject to unusually large uncertainty, with major risks to the downside. The organisation warns that European sanctions on Russian energy, an escalation of the war in Ukraine, a resurgent Covid-19 pandemic in China or the emergence of a new variant could deal a further blow to the global economic recovery.