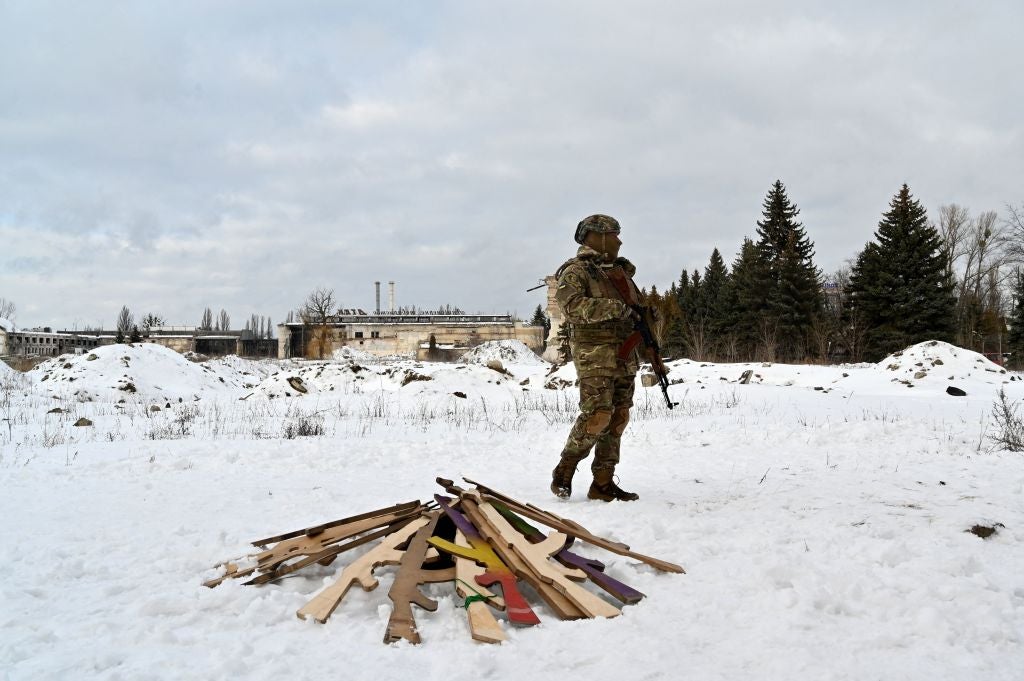 The first month-and-a-half of 2022 saw the rapid build-up of tens of thousands of Russian troops on Ukraine's borders, stoking fears of an invasion that have now been realised. On February 21, Putin recognised two breakaway Ukrainian regions as independent states, ordering Russian 'peacekeeping troops' to deploy to both. On February 24 Russia invaded Ukraine.
It is important to remember, however, that Moscow already invaded Ukraine back in 2014, when it annexed the country's southern Crimea peninsula. Immediately after, it backed pro-Russian rebels who seized large swathes of the country's eastern Donbas region, which they retain control of to this day. Some 14,000 people died in the fighting, while the Ukrainian economy never fully recovered.
More coverage of the Ukraine invasion from Investment Monitor:
Understand the impact of the Ukraine conflict from a cross-sector perspective with the Global Data Executive Briefing: Ukraine Conflict
Adding to this misery is the fact that, just when Ukraine's markets began showing signs of vigour in more recent years, Covid-19 hit, which is coupled now with the threat of yet another Russian attack. 
Ukraine economy has been in limbo for years
While the Ukraine crisis has not made significant international headlines since the 2014 war, its impact has very much lived on.
How well do you
really

know your competitors?

Access the most comprehensive Company Profiles on the market, powered by GlobalData. Save hours of research. Gain competitive edge.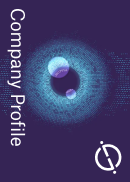 Company Profile – free sample
Thank you!
Your download email will arrive shortly
Not ready to buy yet? Download a free sample
We are confident about the unique quality of our Company Profiles. However, we want you to make the most beneficial decision for your business, so we offer a free sample that you can download by submitting the below form
By GlobalData
"We have been living in a state of frozen conflict since 2014 and entrepreneurs have become used to survival," says Helen Shapovalova of Pan Ukraine, a Ukrainian tour operator. "[For example], after Crimea's annexation we diversified and started the promotion of other tourist attractions of Ukraine."
However, figures from the World Bank show that tourist arrivals to Ukraine have never recovered, cut in two compared with what they used to be. Foreign direct investment, while faring better than tourism, has also failed to rejuvenate since 2014 – as shown in the below chart.
"For eight years we have been struggling to attract foreign capital," says Vasyl Myroshnychenko, CEO of strategic communications and government relations company CFC Big Ideas and a co-founder of the Ukraine Crisis Media Center. "Yes, we have some investments, but we could have had much more, and under today's circumstances it is a no-go."
Myroshnychenko believes that this has always been part of Putin's strategy. "[He] keeps Ukraine unattractive to international investors," he says.
That foreign investment has been withheld is particularly evident in the case of Chinese investors. "So many ventures from China have been put on hold since 2014," says Yuri Bender, an expert on Ukraine and a magazine editor at the Financial Times Group. "If that Chinese money came in as part of the Belt and Road Initiative, it could really transform Ukraine's infrastructure and ports." Many believe that the Chinese are waiting to see if, and where, the Russians invade, not least since Ukraine's coast is a very plausible target.
Where will Russia invade now (if at all)?
The events of February 21 saw Putin recognise the independence of two territories in eastern Ukraine, the self-proclaimed Luhansk People's Republic and the Donetsk People's Republic. As of February 24, the question now is: to what extent will Russia invade Ukraine?
Thus far, analysis from experts that spoke to Investment Monitor before February 24 still offers insights. "I think Putin's primary strategy is about getting concessions from the US and the West," said Maximilian Hess, fellow at the Foreign Policy Research Institute. "The Ukraine crisis is what has brought the Americans to the table."
Bender somewhat agreed, saying: "From Putin's point of view, it is such a good opportunity...with the West being so disunited. This is not about Nato, which, like Germany, is quite weak in Europe. Russia is the biggest military force in that region." Domestically, Putin has not achieved much for Russia's economy outside of big cities such as Moscow and St Petersburg, so an invasion would be a big win for his narrative of reclaiming the country's sphere of influence, its global status, as well as temporarily raising the price of oil to (probably) more than $100 per barrel (which has now occured as of February 24), added Bender.
The quasi-invasion of February 21 consolidated the territories already under Putin's control, replacing proxy forces with actual Russian troops in Donetsk and Luhansk. From here, he may then take the industrial coastal city of Mariupol, which lies very close to Russia, not far from Donetsk, which was seized by pro-Russian rebels in 2014 and turned into the de facto capital of the Donetsk People's Republic. Mariupol is home to two of the largest steel factories in Ukraine, both of which are owned by the oligarch Rinat Akhmetov, one of Ukraine's richest businessmen.
According to Hess, next in Putin's sights could be Kharkiv, Ukraine's second-largest city, since it too is very close to the Russian border (but outside Donetsk and Luhansk). In 2014, the Russian rebels attempted (and failed) to launch a people's republic movement there too. It is also plausible that Russians will seek to take the whole of Ukraine's south-east, bridging their southerly coastal outpost of Crimea with the separatist areas in the east.
An incursion like this would take out major industrial cities such as Zaporizhzhia, Dnipro and Kryvyi Rih, which are home to huge steel industries. Invading them would have significant effects on energy dynamics throughout Ukraine because of the hydropower dams that are there, as well as for the power and water future of Crimea under Russian control.
More importantly, the capture of south-east Ukraine would cut Kyiv and the western region off from the Black Sea, home to most of Ukraine's key ports and trade nodes (especially for foodstuffs and military equipment).

"There is a small possibility that Russia may take Odessa on the west coast," said Hess. "I don't think they will go as far as Kyiv. If they did go west, it would probably be Russian destruction of Ukrainian air bases."
Another black swan event could be Ukraine's partition, should Putin take most of the east. "In this scenario, eastern Ukraine would become a pariah to international investment and trade, while the western part would very quickly join the EU and see a real investment boom," said Hess. "Already, western Ukraine is culturally and economically aligned with western Europe."
This is why the vast majority of foreign investment to Ukraine has gone to the western regions, with the biggest investors being German automotive companies. Ukraine is an important part of the EU's car component supply chain, especially for the programming of satellite navigation systems and other digital devices used in vehicles.
Meanwhile, in Odessa, large US companies such as Cargill have invested in the port, alongside exporters like Singapore's Delta Wilmar and Poland's Kernel. Across Kyiv and Lviv, over a hundred thousand are employed in business process outsourcing for the world's big tech companies, such as Facebook, explained Bender.
Foreign investors in Ukraine have already prepared for the worst
Even before the shocking events of February 24, the threat of Russian invasion had disrupted specific industries in Ukraine, especially tourism.
"[The first month of 2022 saw a slowing of] inbound and outbound travel flow, as European airlines such as Lufthansa, Austrian Airlines and Swissair have cancelled flights with overnight stopovers in Boryspil airport [in Kyiv]," said Shapovalova.
Based on Investment Monitor's discussions with several political risk consultancies (before February 21), it would seem that a lot of foreign companies, both within the tourism sector and elsewhere, are thinking about the potential impacts of invasion and drawing up contingency plans.
The state of Ukrainian and Russian credit default swaps, even just in January 2022, have been clear indications of how worried investors have been, and continue to be (with the Russian Ruble sinking the most in two years on February 22).
Even in the first four weeks of 2022, Myroshnychenko fielded many requests from clients on how the crisis may develop and how to respond to it. Strategies vary from sector to sector. "We have many companies in the IT and tech industries in Ukraine," he said. "For them it is more straightforward, as they can move employees temporarily to countries such as Poland and continue operations, as their clients are mainly based in the UK and the US."
The situation is not as simple for manufacturers, food processing companies and agribusinesses with major physical operations in Ukraine. "Those trading grain and other agricultural produce are very concerned about what the Russian Black Sea fleet can do, as they can block major ports such as Odessa," said Myroshnychenko. "Companies would not be able to get their products out of the country, which would be a major disruption to our economy."
Myroshnychenko bemoans the fact that, just the threat of invasion over the first four weeks of 2022, has made it even difficult to rebuild a positive image of Ukraine as an attractive investment destination. "We have a belligerent neighbour that is not going to stop being a threat while Putin is in power," he said, before February 21. "Even if there is no conflict now, we will need another six to seven months for the storm to calm down and for international investors to be reassured about our macroeconomic situation."
On the other hand, Bender is confident about the resilience of the Ukrainian economy, insofar as, even after the 2014 conflict, foreign investors still found the country an attractive destination. For example, Cargill, whose Donetsk plant was seized by rebels, still went ahead an invested in the Odessa port. Several other foreign companies also shifted operations away from Donetsk to safer parts of Ukraine, rather than abandoning the country.
Just how far Putin will go (quite literally) with Ukraine is anyone's guess over the coming weeks. Will he use his gains in Donetsk and Luhansk to launch further conquests, in the worst case scenario pushing for a fully partitioned Ukraine, à la Cold War Germany. The latter, however, would require from Putin remarkable recklessness in the shape of barefaced disregard for economic sanctions. Putin's actions in eastern Ukraine have already halted Russia's all-important Nord Stream gas pipeline to Germany, as announced by Berlin.
Whatever happens, Putin has already succeeded in bringing global players to the negotiating table, consolidated his hold over Ukraine, and raised Russia's global profile. Once again, the Kremlin seems to operate on the principle of 'all press is good press' – just not for the world of international business and foreign investment. In this regard, and in terms of human lives, Putin knows very well that Ukraine will pay the highest price.
More coverage of the Ukraine invasion from Investment Monitor:
Understand the impact of the Ukraine conflict from a cross-sector perspective with the Global Data Executive Briefing: Ukraine Conflict