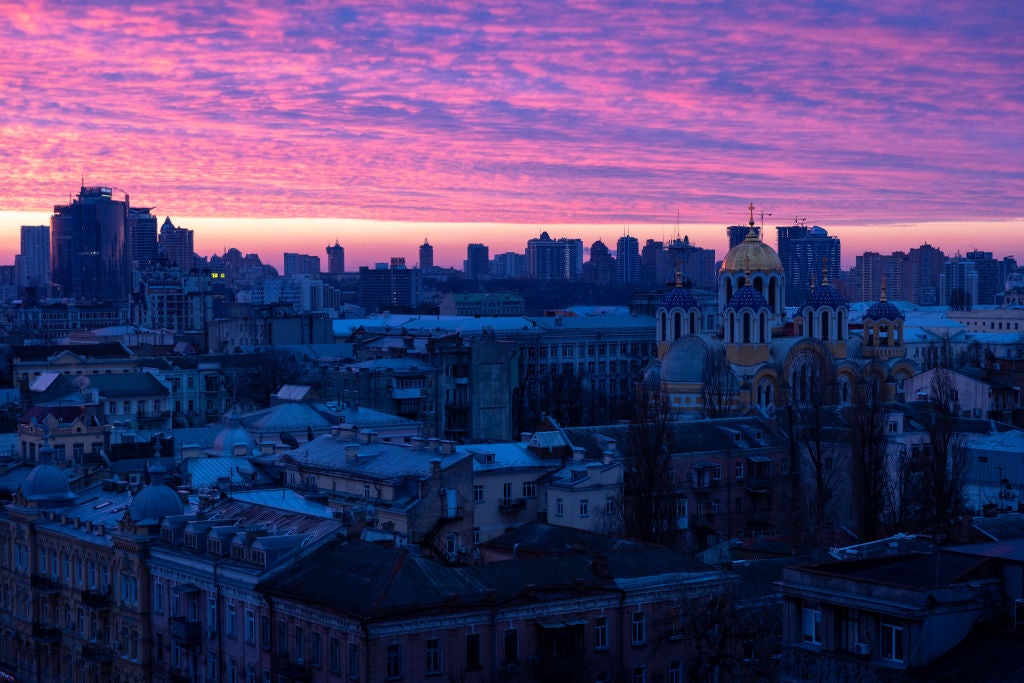 "The opportunity always lies in the middle of difficulty," according to a quote by Albert Einstein.
Ukraine has long been known for its economic potential, and now it seems as though the country may be receiving another chance at becoming a breakthrough investment destination. Despite the illegal Russian war that is ultimately creating the need to rebuild Ukraine better, a number of international companies, including Kingspan, which recently made a €200m ($199m) investment announcement, have expressed interest in entering the country – but why?
There are several reasons…
Ukraine is rich in natural resources
Ukraine is considered the largest European country by territory, has a population of 42 million and is also incredibly rich in terms of natural resources. In fact, it is called the 'breadbasket of the world' as the country's exports feed more than 400 million people worldwide. Additionally, Ukraine has 20 of the raw materials that are considered critical, including lithium, cobalt, graphite and zirconium. There are more than 800 million individuals living in the neighbouring consumer markets, and it has more than 20 free trade agreements with 47 countries, including the EU. All of which makes Ukraine a critical component of the global supply chain.
Ukraine has a ripe talent pool
More than 240,000 IT specialists and engineers are available in Ukraine. The current average salary is between $300 and $500 per month for basic workers. The local talent pool is one of the best throughout the globe. More than 100 Fortune 500 companies, including Google, Boeing and Oracle, outsource to Ukrainian companies or base their research and development facilities in the country.
Ukraine holds large economic potential
Although the country has underperformed for the past 30 years, this may be a thing of the past. To bridge the budget gap of more than 35% caused by the war, Ukraine must act not only smart but quick, as the cumulative negative effect on the economy could be more than $1trn – making this a matter of survival rather than an option. The need to rapidly develop the country's economy within a relatively short period of time is creating an unprecedented number of opportunities for investors within the region. The agriculture processing sector alone could consume up to $20bn in investments by 2025.
According to a statement made by the government of Ukraine at the Lugano Conference, the total sum needed to rebuild Ukraine is $750bn, spread across 850 projects to be implemented between 2023 and 2032. This creates a massive opportunity for international companies and investors.
Ukraine's government is investor friendly
A new wave of legislative and governmental efforts backed by international political and financial support is currently under way. However, to present a Ukraine 2.0 – a country where opportunities turn into investment projects on an hourly basis – to private investors, we must respond to war challenges appropriately, while simultaneously remaining sensitive and reactive to the needs of businesses.
President Volodymyr Zelensky has brought a vast amount of political and economic life to Ukraine, including historic reforms dealing in land market opening, the digitalisation of government services, and investment incentives, to name a few. Creating an amicable regulatory environment for the implementation of a rebuilding agenda similar to the 1947 US Marshall Plan, or a combination of international efforts, should be a feasible task for Ukraine.
Investing in Ukraine is an act of honour
Trust, respect and solidarity: three key character traits evident in Ukrainian day-to-day life. For more than 180 days we have been defending our families, our territory and our local and international businesses. The country has not only achieved its victory in terms of courage but also self-sacrifice, honour, freedom and democratic values. To invest in Ukraine would mean to act honourably – and wisely due to high levels of expected returns – and would not go unnoticed.
The Ukrainian IT sector is booming
Prior to the war, the IT sector in Ukraine was booming, coming in at more than 4% of the GDP. Today, it continues to do so, with forthcoming cooperation from the global business community. The sector has managed to increase its exports by almost 40% during the war, with almost 80% of Ukrainian IT companies having found new customers during that time and more than half of the companies expecting growth of between 5% and 30%. This pattern will most likely extend to agricultural processing, machinery building, product manufacturing and other low-hanging fruits of the Ukrainian economy, when conditions permit.
Additional Ukrainian products are endless
A slew of other projects have continued to be implemented during the war, including the US investing in the semiconductors sector, Austrian woodworking and winter sports equipment projects, German automotive and building materials plants, as well as various other investment fund initiatives.
Drastic economic challenges attract the attention of investment funds, and while their interest varies, it covers companies with a high level of return, impact investment targets, as well as the purchase or sale of the temporarily undervalued assets during and after the war.
The open question
How does one secure private investment during the war and after? Bringing peace to Ukraine would not change its geographical position, thus, some considerations will remain for years to come. However, investment security is poised to increase with the ascension to the EU, as Ukraine has been granted the status of member candidate. This sends a strong signal to the global business community.
Ukrainian insurance incentives and state guarantees should help provide additional reassurance. These utilise a blend of financial investments through the transfer of technologies and equipment, and engagements with impact investors could also address the question. The government of Ukraine is actively working on this to better provide comprehensive solutions for the wider investment community, encompassing small, medium and large businesses. Positive announcements may be made in late 2022, or even sooner.
Finding a reliable business partner and getting acquainted with local authorities is inarguably just as imperative as obtaining investment insurance. In the past two years, UkraineInvest has managed to facilitate more than 100 investor meetings with local authorities and businesses, which has in turn supported the attraction of more than $1.4bn in foreign direct investment to Ukraine. We have noticed positive changes in the mindsets of businessmen and officials; they have become more open and welcoming to the new investment proposals.
A closer look at the Kingspan case
Kingspan is the Irish-American global leader in high-performance insulation, boasting a total of $4.6bn in revenue. It owns 198 manufacturing sites across 70 countries.
The company announced its plans to retract its position in Russia in early March of 2022. By June, Kingspan made a public statement about its intention to enter Ukraine and implement a new manufacturing facility with an investment of €200m between 2023 and 2027.
While it may take up to 12 months before investors get to a bricks and mortar stage, and roughly 18–24 months before equipment is bought and installed, the initial 12-month period will be needed for locating appropriate land plots, planning and obtaining permissions. When the factory is indeed ready for operations, the chances of continued military presence in Ukraine will be considerably lower, while a high probability of rapid construction market development will be evident.
Ukraine gets another chance
While conditions have not been favourable for foreign investment in the recent months, Ukraine has all the ingredients for a successful recipe of how to grow into an economically developed European country.
A positive result for Ukraine would inevitably spread the wind of change to neighbouring countries, transforming it into a regional centre of advanced economic and political life. Those who enter Ukraine with their businesses and technologies will be proud participants in this process.
As to the question of when investors should start planning their investment in Ukraine, the short answer is today.