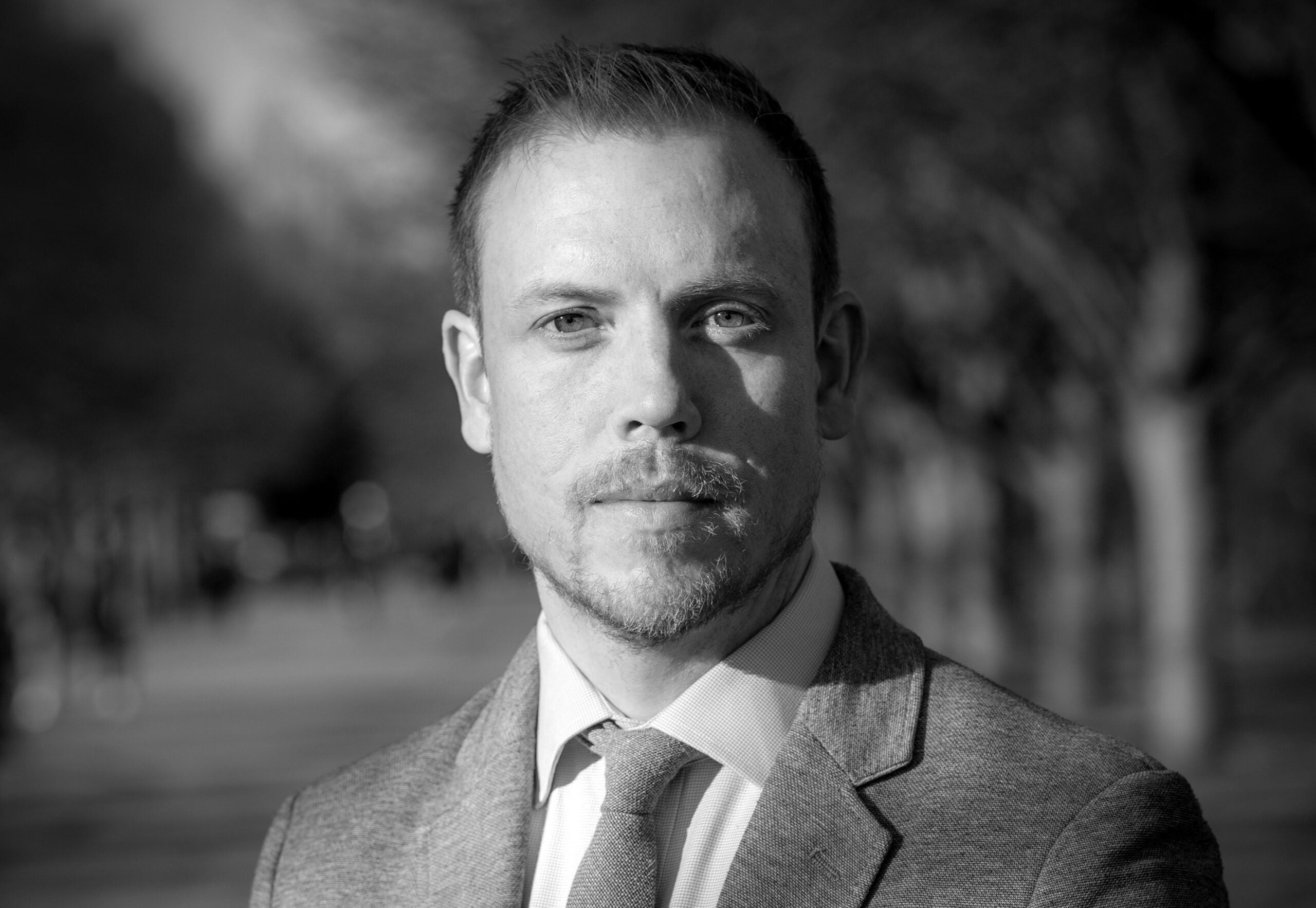 In a 20-minute Zoom call, nay, masterclass, Brian Klaas gives Investment Monitor his breakdown of the seismic shifts taking place in business politics, with a copy of his new page-turner perched behind him: Corruptible: Who Gets Power and How it Changes Us.
Said book, the literary conclusion to Klaas's internationally acclaimed podcast, Power Corrupts, explores how corrupt individuals take power, drawing upon the author's 500-plus interviews with some of the world's most notable leaders, from the noblest to the dirtiest. It is safe to say, therefore, that Klass is no stranger to the big picture, as painted below.
Could you briefly summarise Corruptible's main message?
In short, that we have engineered systems that disproportionately attract and promote people who are undesirable and corruptible into positions of power; a mistake that is correctable if you have better systems that will attract better people in the future. So, it is true that power corrupts and that corruptible people seek power, and both of those effects can be dialled up or down, depending on the system. If the system is better designed, it will get better outcomes.
What role do multinationals play in fostering these poorly engineered systems?
When you think about autocrats, crooks and despots, they don't get legitimacy or lifelines from their people, usually. So where did they get it from? From domination, like really heavy-handed tactics of repression, or from businesses and foreign investors. What we are seeing with Russia and Ukraine is that you can either accelerate the downfall of unpopular autocrats by isolating them, or you can give them staying power by investing in them and giving them robustness against unpopularity.
So, foreign investment in authoritarian regimes is basically as a lifeline that makes them survive for longer; it gives them the financing and a cushion that, when things go wrong (be it an uprising or war), provides a way to smooth over the rough edges. It is important for us to recognise that this is a direct facilitation of authoritarian rule. It is a huge mistake that a lot of Westerners fall into where they sort of think of foreign investment as 'apolitical'. It is not. You are either propping up an authoritarian regime or you are not. By funding them, you are being political, you are paying for them to continue to oppress their people and stay in power.
Tied to this, there is a huge problem with the way in which we conceive of corruption as something that happens in foreign governments that we are not part of. Not only do we facilitate it through what I call 'corruption services', such as lawyers, accountants, etc, that clean up dirty money abroad, but also through the foreign investment side of things that is really important for the business apparatus that keeps these people in power. Financial power and political power are the same thing in an authoritarian context. If you are in an autocratic regime, to make serious money you have to be in with the dictator or despot.
How well do you really know your competitors?
Access the most comprehensive Company Profiles on the market, powered by GlobalData. Save hours of research. Gain competitive edge.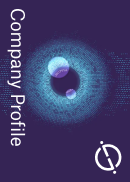 Company Profile – free sample
Thank you!
Your download email will arrive shortly
Not ready to buy yet? Download a free sample
We are confident about the unique quality of our Company Profiles. However, we want you to make the most beneficial decision for your business, so we offer a free sample that you can download by submitting the below form
By GlobalData
So my worry is that this sort of fig leaf of, 'we are apolitical, we don't have an opinion on authoritarian rule in these countries' is a cop out, it is a myth, and a huge mistake for us to not confront that. I hope the Russian case is going to lead to some change in other places as well, where people realise it is not just immoral, but also extremely stupid and risky. Investing in a stable democracy is not going to lead to your investment being sanctioned all of a sudden, whereas, if somebody's investing in China right now, could they really say that they couldn't foresee a risk? It is obvious, there are business risks related to places that have grotesque human rights abuses.
This is why I don't think companies should get much sympathy if they don't prepare and plan for these contingencies with authoritarian regimes. If you invest in Russia and you don't understand that that is potentially risky, morality aside, I don't think that governments should be that sympathetic in terms of bailouts or financing.
But China's economy is so huge, companies cannot detach so easily, no?
China is different from Russia since the latter's economy is just so much smaller. So yes, it is far less difficult to disentangle from Russia, even with its energy market. Whereas getting manufacturing out of China is pretty much impossible at this stage without major structural changes in the world economy.

One of the arguments I advanced six years ago, which sounded like lunacy at the time, might now get a little bit more appetite, and that is to think about international trade developing a club of democracies, the same way you would with a trade zone, a preferential treatment system. I would love to see a world in which there is actually a pull towards democracy, because there are economic benefits. The EU model was hugely beneficial for the Baltic states because they got their ducks in a row on certain political and legal changes, and then they got the massive economic carrot of being part of this huge trading bloc. Now imagine we could extend that incentive process globally. To my mind, there is no reason why, if Ghana decides to become much more democratic, it shouldn't be given preferential trading status in the democratic world.
So that would be the way that we non-punitively disentangle ourselves from autocratic regimes in the world. To do it punitively is probably impossible, since so many regimes have human rights abuses against them. In short, let's create carrots for countries to reform. However, one real problem here is that there are no clear benchmarks, and this is an issue with pretty much everything in global politics; there is no clear incentive or disincentive for certain types of behaviour because everything is done quite slapdash. For example, Russia was able to behave the way it did for a long time, so much so that Vladimir Putin didn't realise he was crossing a line with this Ukraine invasion. China also doesn't know where the line is. This is why businesses were caught unaware too.
What if isolating business from Russia and the like just polarises and escalates the 'West versus the Rest' dynamic – something that authoritarians will take advantage of?
I think that is going to happen no matter what. Trying to direct your actions around how an authoritarian regime will cast you is always a losing game, because they are going to create an enemy out of you no matter what. You can extend all the olive branches in the world and they will still create an enemy out of you. You see this even in countries that are not as far down the autocracy road, such as Hungary, where [Prime Minister] Viktor Orbán is running against Brussels, despite the EU having done a huge amount for Hungary. So you can't just placate the beast indefinitely and hope that they become your friend. No, they are going to use enemy construction as part of their regime propaganda, no matter what.
Very often, what ends up happening in this debate is people saying: 'What about the short-term damage? What about our quarterly profits?' This is why the US has close relationships with Saudi Arabia, which is about security dynamics over Iran, but over the long run, it is always a bad bet. This is what happened with Russia. People thought, yes, we can do business with them, yes, we can pretend that we are moral and non-political – and then all of a sudden, you get exposed.
All this comes down to whether you have a really zoomed in sense of time, or a zoomed out one. I think the long-term aspects of doing deals with despotic devils, pardon the alliteration, is myopic, because ultimately these are places where the systems are not resilient. Putin's regime is largely predicated on repression and foreign aggression, and he uses the latter as a way to drum up support. So the idea that we would somehow find a way to placate these regimes is just a fool's errand. It is ultimately going to cause more problems because it then convinces private actors that it is a safe bet, that it is acceptable to do business in that country.
Do you think that Putin would have invaded Ukraine even if Nato had never expanded east?
I can't rewind history and know, but I don't think there was any world in which Putin was just going to become a friend of the West. Putin-watchers have said that a lot of this is not really about Nato expansionism but more him poring over maps of the Russian Imperium in the sort of pre-Cold War period, where he is thinking: 'My legacy is to unify the Russian-speaking peoples of the world'. Russia could have taken a different path under Putin. These apologists saying: 'Autocrats aren't to blame, it is the West's fault' are just abandoning the moral clarity of democracies versus dictatorships. I am not saying democracies are perfect – they do hugely horrible things – but they don't stay in power through force.
Are we going to see many more 'Russia situations' soon?
I don't like to gaze into the crystal ball, but I think it likely that there will be a great divide in the 21st century between autocracies and democracies, and I think what happened with Russia is likely to accelerate the Chinese-Russian bloc against the West, with Russia as a subservient partner in that relationship – which is good news for Beijing in the longer term. However, it is a marriage of convenience, not of actual affection. It is just that they are both antagonistic towards the West.
I think private companies cannot be so stupid as to think that the Russia problem they are dealing with now is only going to exist in Russia. I mean, it is so obvious, even to lay people, that this has implications elsewhere. I don't think we will see huge investment shifts in the short term, because there are lots of companies that will continue on autopilot, but governments can help remind businesses about thinking twice before investing in places with horrible human rights abuses and autocratic governments.