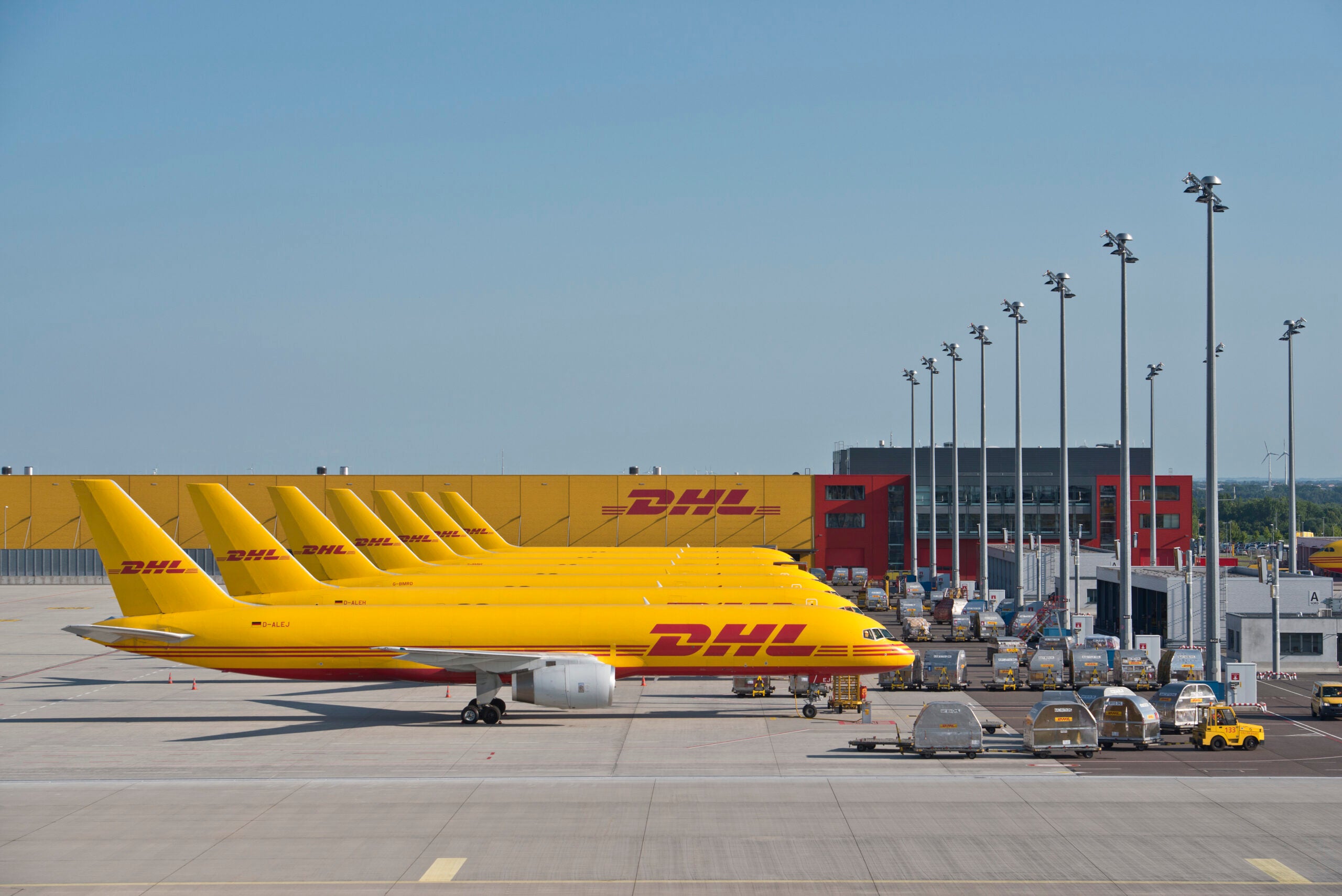 Global supply chains are in great flux, as the twin pressures of the Covid-19 pandemic and simmering trade tensions are exacerbated further by the need to reduce emissions and shorten transport times to assist with sustainability goals. These pressures are causing companies worldwide to reassess how and where they locate their operations, and to seek greater efficiencies in getting their goods to market. The trade and investment map is being redrawn in record time.
The answer to supply chain uncertainty is found, first and foremost, in making smart choices about corporate location. While disruptions have spanned the globe, some countries have proved to be much less vulnerable to supply chain shocks and this resiliency is a necessary attribute when considering where to set up business operations.
Analysis by Investment Monitor recently found that Germany is the country in the world least exposed to supply chain trouble.
Within this context, the thriving, transport-focused metropolitan region of Leipzig is emerging from the worldwide crisis with a strong hand to play in the new global value chains. A combination of superb transport links, well developed infrastructure and the presence of major logistics providers leads to efficiencies that companies in a range of industries can exploit, while the availability of industrial and office space means there is room to grow.
Leipzig has already become a leading international centre for trade – but what has driven this success and why are the world's largest e-commerce and logistics businesses choosing this European location? More importantly, how can these strengths help you get to customers quicker and faster than ever before?
Leipzig loves logistics
First, a bit of background. The city of Leipzig is located in the heart of Germany, around 160km (100 miles) south of Berlin. It is home to Germany's second-largest freight airport, Leipzig/Halle Airport, which has a 24-hour flight operation license. The region has a multimodal infrastructure of road, rail, and air transport as well as connections to all major seaports. With such strong transport links to the rest of Germany and Europe, businesses like DHL, Amazon and BMW are just a few of the big-name brands flocking to the region and creating a high-growth ecosystem with opportunities for businesses of all sizes.

"Leipzig has a long-standing history for trade and its location in central Germany is one of the major benefits for businesses that move here," explains Sophie Martin, investor consultant at Invest Region Leipzig. "It is common knowledge that business based near a strong logistics network can get products to customers faster, which leads to retention and loyalty, and the increasing number of logistics companies moving to the region allows for healthy competition and a range of specialist services."
Sophie calls Leipzig the 'Gateway to Europe' as it is so well-located on the continent. Its history as a centre for trade goes back as far as the Holy Roman Empire, based at the intersection of two of its busiest trade routes. However, the modern era began around the time DHL, the global logistics business, moved its freight services from Brussels to Leipzig in 2008. Today, DHL Hub Leipzig at Leipzig/Halle Airport is the company's largest logistics centre in the world with more than 6,000 employees, and 23,600 aircraft journeys per year. Settling close to a logistic network is beneficial for companies and encourages growth.
DHL's move has been instrumental in attracting to the region both other logistics players and companies for whom logistics is a critical element of their service. For example, Amazon Air launched its first regional air hub in Europe in November 2020. AeroLogic, a joint venture between DHL Express and Lufthansa Cargo, is based in the region, operating one of the world's most technologically advanced fleets that delivers more than 17,000 tonnes of freight each week. This gives businesses greater access to lucrative international markets at competitive rates— the value of 24/7 shipping cannot be overstated.
A pioneering airport
Indeed, Leipzig/Halle Airport is expanding and is now one of the top five cargo hubs in Europe. Its annual freight volume increased by 15% in 2021 to reach 1.6 million tonnes – a new record. Growth during the fourth quarter was particularly significant, breaking records in terms of volumes for October, November, and December. The airport has two separate 3,600m runways for worldwide, non-stop services with no payload restrictions, a 24-hour operation licence for cargo flights, with vacant development plots in close vicinity. Even the world's largest passenger plane, the Airbus A380, can be accommodated in a maintenance hangar at the airport. Leipzig/Halle Airport is also in the middle of a €500m ($559.83m) investment rollout first announced in 2019, which will increase parking spaces for cargo planes, introduce new taxiways, a new maintenance hangar, and additional beneficial facilities.
Mario Patyk, who is responsible for logistics at German aviation and aerospace company Mitteldeutsche Flughafen AG, says the airport has successfully handled the massive increase in shipments seen throughout the pandemic, and is far from capacity and expanding rapidly. "Our multimodal airport acts as a handling site for medical goods such as Covid-19 tests," he says. "This is reflected in the ongoing growth in the volumes of freight handled. The air-freight figures in November 2021 (more than 143,300 tonnes) set a new record. The increase compared to the same month in the previous year was 9.2%. The volume handled between January and November 2021 has so far increased by 16.1% to more than 1.4 million tonnes."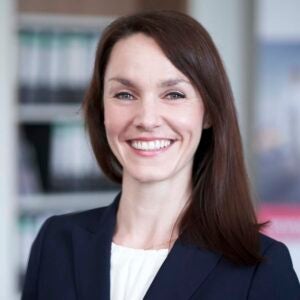 Alongside the growth in e-commerce, shipments of millions of Covid-19 tests are partly responsible for this boom. Mario says it is important to remember that this growth would not be possible if not for the efficient operations seen at Leipzig/Halle Airport. Airlines such as Aeroflot, Nordwind, Ural Airlines or WAMOS deliver Covid-19 tests on time and in massive quantities. Each package must then be processed in a streamlined fashion to the next handler, ensuring urgently needed goods are transferred to road services and reach their destination quickly.
Indeed, Sophie says the efficiency of Leipzig/Halle Airport is why many businesses choose the region, particularly internationally focused businesses that need to clear customs. The airport has an experienced in-house customs broker that specialises in EU commercial customs clearance operating 24/7 and offering a pre-arrival customs service. Clearing customs quickly is critical in fast-moving industries and businesses recognise that customs, duties and tax regulations can all be incredibly complex and time-consuming. Many of the logistics companies in the region take care of this for clients to help them avoid delays.
"Leipzig/Halle Airport is becoming increasingly sophisticated," says Sophie. "PortGround, a subsidiary of Mitteldeutsche Flughafen AG, operates the WorldCargoCentre (WCC), which includes a 400m2 cold storage space that is particularly useful for life science and healthcare products. This is one of the reasons why Leipzig has seen growth in the life sciences sector in recent years. The airport also has the life science and healthcare hub from DHL that was recently expanded and is now almost 5,000m2."
Leipzig logistics: a business magnet
Both Mario and Sophie expect the logistics sector in Leipzig to heat up in the coming years as businesses look to capitalise on the global boom in e-commerce — and Invest Region Leipzig is ready to help you move to the region and embed your business in the logistics world via its free-of-charge service.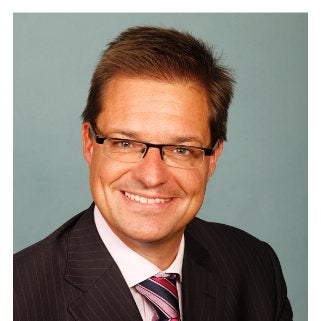 "As the nationwide logistics market tightens, we have seen a massive increase in the demand for logistics real estate in Leipzig – particularly because Leipzig rental costs are up to 40% lower than places like Berlin or Munich," Sophie explains. "Companies now prefer to either rent or purchase logistics real estate at higher capacities, anticipating future needs. The availability of land in Germany is increasingly scarce. Part of this is due to the pandemic, which has caused supply chain issues around the globe, inspired companies to move supply chains closer to home and driven record growth in e-commerce. Even when the pandemic settles down, we will likely see the trend towards online retail and supply chain localisation continue."
Leipzig has seen some significant businesses move to the region in recent years because of its strength in logistics. MyTheresa, a global luxury fashion e-commerce store, announced last October that it will open a new location in Leipzig in 2022. Sophie, who worked on the deal, says MyTheresa felt Leipzig offered the opportunity to better connect with their customers worldwide due to the outstanding infrastructure. Flexfab, a global manufacturer of performance silicone hoses, tubing and ducting, also relocated their European logistics hub from the UK to Leipzig last year with the help of Invest Region Leipzig.
The other important thing to mention about Leipzig's logistics sector is that there are several initiatives that seek to support and advance the sector and provide advice to businesses in the region. For example, the University of Leipzig's Logistics Living Lab is researching the future of logistics. Invest Region Leipzig also has great connections with logistics networks in Leipzig and Central Germany and can assist businesses moving to the region to connect to those networks.
Sophie says that Leipzig's strength in logistics can be seen in the accelerating speed that companies are moving to the region. These businesses are leveraging the region's well-established infrastructure to establish a platform for growth. They also bring with them talent from around Europe and across the globe, adding to the local expertise and the growing network of industry specialists. This is the power of Leipzig's world-leading logistics hub.
For more information on how to take advantage of these logistics offerings and to learn more about Leipzig, download this free whitepaper.