About 150km north of Riyadh in central Saudi Arabia is the prospective site of a huge new solar power plant.
At roughly 1.5GW in size, the Sudair project is set to be one of the largest solar farms in the world. Yet for a development that should be conspicuous, details are hard to come by. It has never officially been announced and little information about it exists online. The project's developer was selected outside of a public tender, via private bilateral negotiations with the Saudi Arabian Government.
The Sudair project, like Saudi Arabia's wider renewable energy programme, is huge in ambition but still at an early stage.
Over the past decade the country has set impressive targets for green energy production, as part of its long-stated strategy to diversify its economy and reduce its dependence on oil. With large tracts of undeveloped desert and high solar radiation and wind speeds, Saudi Arabia certainly has the geography to support large-scale renewable energy production.
Yet to date it has trailed the neighbouring United Arab Emirates (UAE) in actually building projects. Now its much-publicised Vision 2030 economic plan, the driver of its renewable ambitions, is set to be tested by the twin headwinds of a global pandemic and depressed oil prices.
Room for improvement
Opec says Saudi Arabia holds about 18% of the world's proven oil reserves, and as the largest exporter of petroleum globally, 50% of the country's GDP comes from the oil and gas sector.
How well do you really know your competitors?
Access the most comprehensive Company Profiles on the market, powered by GlobalData. Save hours of research. Gain competitive edge.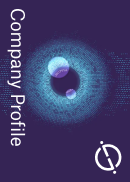 Company Profile – free sample
Thank you!
Your download email will arrive shortly
Not ready to buy yet? Download a free sample
We are confident about the unique quality of our Company Profiles. However, we want you to make the most beneficial decision for your business, so we offer a free sample that you can download by submitting the below form
By GlobalData
Given the huge revenues it generates from oil, it is perhaps of little surprise that the country has been slower than most to transition away from fossil fuels.
The World Economic Forum recently published its Energy Transition Index for 2020, which scores countries' energy sectors on environmental impact, security and access, and contribution to inclusive economic growth.
This year Saudi Arabia ranked 86th out of the 115 countries evaluated, one place behind Honduras, one ahead of Bangladesh. It trails neighbouring countries with similar oil-based economies, including Qatar (54th) and the UAE (63rd).
Pedro Gomez, the author of the World Economic Forum report, explains that Saudi Arabia is in a "different situation to other countries" due to its "massive resource endowment" and notes that the country has actually improved its ranking in recent years.
A diversity drive
Vision 2030 is Crown Prince Mohammed bin Salman's plan to diversify the Saudi Arabian economy, which includes a target to build 58.7GW of renewable energy generation by the end of this decade.
As of today, just 300MW of utility-scale solar in is operation with 400MW of wind power under construction. This compares with an installed capacity of roughly 80GW of power plants burning gas or oil.
Among the numerous economic targets set out in the Vision 2030 plan is an aim to increase foreign direct investment (FDI) from 3.8% of GDP to 5.7%, and along with attracting international developers to participate in its utility-scale renewable energy projects, the government also wants help developing its local supply chain.
A draft Vision 2030 document approved by the government at the end of April 2020 stated: "We will… seek to localise a significant portion of the renewable energy value chain in the Saudi economy, including research and development and manufacturing, among other stages."
Deputy for investor services at Saudi Arabia's Ministry of Investment Ibrahim Al-Suwail says: "Through Invest Saudi, the Ministry of Investment is dedicated to empowering the kingdom's Vision 2030 targets by seeking increased FDI in localised manufacturing, which contributes significantly to the renewable energy sector."
To support domestic companies, recent renewable energy tenders have required bids to include 17% local content. Some local manufacturing already exists – Riyadh-based Desert Technologies opening an automated photovoltaic (PV) panel assembly plant in 2018, for example – but the government wants this sector to grow in parallel with new generation projects.
International companies are also invited to bid for developer contracts in its project tender programme, although it was local company, ACWA Power, that was selected for the only completed utility-scale project to date. It is also the chosen developer for the much larger Sudair project.
Utility-scale projects
Saudi Arabia has now launched three procurement rounds for new renewable energy power plants – open tenders where companies can bid to build new utility-scale projects (primarily solar PV). This programme is run by the Renewable Energy Project Development Office (Repdo).
King Abdullah City for Atomic and Renewable Energy, another government entity, was established in 2010 and tasked with procuring 54GW of renewable energy capacity by 2032. With little to show for its efforts, Repdo was formed in 2017 and took over the programme.
Repdo has since overseen the procurement and financing of the 400MW Dumat al Jandal wind farm and the 300MW Sakaka solar PV plant – both part of its first round of tenders.
Sakaka was developed and is managed by ACWA Power, while France's EDF Renewables and the UAE's Masdar were selected as the co-developers of Dumat Al Jandal.
The next two rounds of procurement have been split between larger projects intended to attract international investors and smaller ones reserved for local-based developers.
The shortlist for the 'international' tender in the second Repdo round featured only two companies – ACWA Power and Masdar – demonstrating how difficult it has been for a broader mix of companies to be competitive in these tenders.
Sudair, the country's largest renewables project to date, has been procured outside the Repdo programme. It was instead awarded by the Public Investment Fund (PIF), the county's sovereign wealth fund, which is running a parallel procurement programme that is intended to deliver 70% of the country's renewable energy target.
The PIF projects are much larger in size and are directly awarded to companies outside of a public tender. The tariff prices for these projects will be based on the lowest offers made in the most recent Repdo auctions.
Potential headwinds
While the coronavirus pandemic has caused delays to the most recent Repdo tenders, market participants expect the schedule for contract awards to only be pushed back slightly.
Paperless bids were submitted online in May for the utilities contracts associated with the hugely ambitious Red Sea tourism development. The online tender was a first for the region, and demonstrated Saudi Arabia's ability and appetite to push forward with even its most expensive and complicated projects.
Sudair has also suffered delays, though sources suggest this was mostly related to land rights issues, and ACWA Power is understood to be aiming to complete its financing by September 2020. Construction will take about two years.
French bank Natixis led the financing of the Sakaka project and ACWA Power will turn to international lenders again for Sudair, under a project finance structure. The country has a good track record of attracting finance to support major energy and infrastructure projects.
The country's wider foreign investment targets, however, are looking harder to achieve.
Despite the country aiming for FDI of $10bn in 2019, it grew just 7% to $4.6bn, according to a recent report by the UN Conference on Trade and Development (Unctad). FDI flows globally are now set to drop, according to Unctad, by as much as 40% in 2020 due to the economic consequences of the global pandemic.
With Brent Crude prices remaining under $50 per barrel since late February, the government is also facing a significant shortfall in revenues at a time when attracting foreign investment is set to become exceedingly difficult.
Despite these challenges, the Saudi Government, at least publicly, remains confident of achieving its renewable energy goals.
Al-Suwail of the Ministry of Investment says: "Saudi Arabia is determined to provide a sustainable future for all its people by encouraging and developing new diversified economic sectors.
"The kingdom invites investors globally to participate in Saudi Arabia's competitive renewable energy sector."