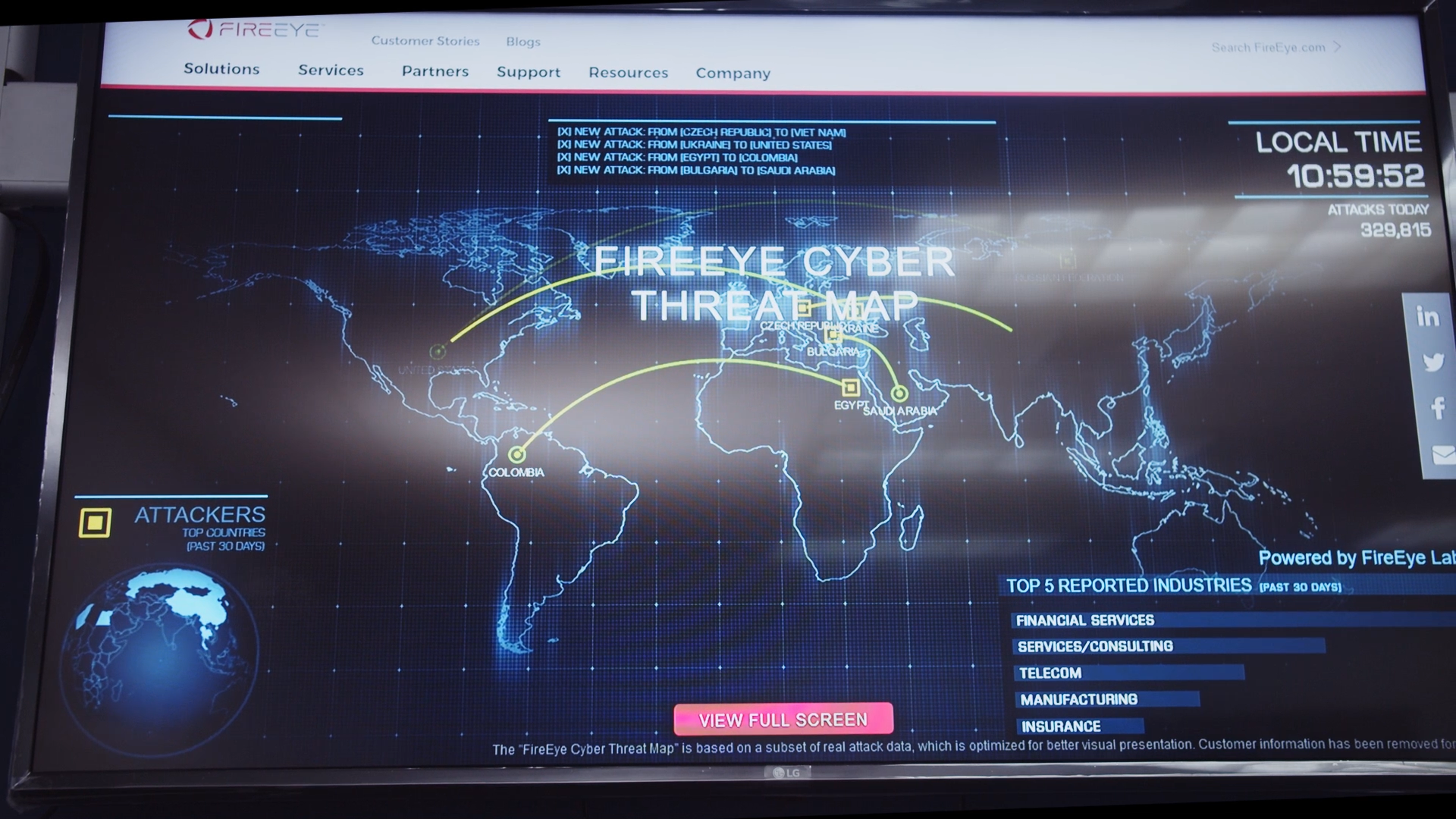 Wind turbines standing tall along the coast with white rotor blades swirling at speed have recently become the signature sight of Binh Thuan province in central Vietnam. The strong wind that blows day and night has helped catapult this coastal region into Vietnam's major hub of clean energy, with six on and offshore wind power projects already completed totalling 172MW in capacity. One more is in the pipeline, with offshore wind being the fastest-growing renewable energy, not only in the province but in many parts of the country.
"Vietnam has a wealth of natural resources to support the ongoing growth of the renewable energy industry," says Stuart Livesey, CEO of the La Gan Offshore Wind Farm Project, which will be constructed in Binh Thuan. Foreign investors are eager to pour money into the sector, he adds, given rising demand for electricity spurred by rapid economic development, which makes Vietnam one of the most energy-thirsty countries in South East Asia.
However, regulatory gaps, bureaucracy and inadequate grid infrastructure are preventing Vietnam from attracting sufficient foreign investment to unlock its vast potential in renewable energy.
"While the majority of investment for energy transition is expected to be financed through domestic resources, the country needs support for this shift," says Caitlin Wiesen, resident representative, Vietnam, for the UN Development Programme (UNDP). Foreign direct investment (FDI) and foreign companies have a "critical role" to play in providing technologies, and human and financial capital, she says.
According to non-profit the Stimson Center's Mekong Infrastructure Tracker, nearly half of utility-scale solar and wind projects in Vietnam were developed entirely by foreign investors; nearly one-fifth were cosponsored by a domestic investor(s) and international partner(s); and only one-third were developed entirely by domestic companies.
More than 90% of foreign companies investing in solar and wind power in Vietnam are from Asia, including Thailand, Japan and the Philippines. The rest come from Norway, Canada, France, the UK and the US.
Pre-Covid boom in solar power
In the three years before the Covid-19 pandemic, Vietnam experienced one of world's fastest growth rates in investment in solar power. The country surpassed Thailand in 2019 to have the greatest installed solar power capacity of the Association of Southeast Asian Nations.
It skyrocketed from a mere 105MW in 2018 to 16,660MW in 2020, far exceeding government targets.
This growth was driven primarily by attractive feed-in tariffs (FITs), which provide developers with a guaranteed price for a period of time, creating certainty for investors.
The first FIT for solar projects was launched in Vietnam in 2017. This meant solar power projects starting operation prior to June 2019 could sell their electricity to the state-owned Vietnam Electricity utility and its subsidiaries at a price of $93.50 (VND2.19m) per megawatt-hour for 20 years. This was followed by a reduced, albeit still attractive, second FIT for solar projects and a second FIT for wind projects.
However, all of these FITs have since expired, while Vietnam's energy transition, which slowed down amid the supply chain crisis sparked by Covid-19, now needs large-scale investment. The World Bank has estimated the country will need $12–14bn annually for its energy transition.
Temporary increases in energy prices due to the post-pandemic energy demand boom and the Russia-Ukraine conflict may offer an opportunity, according to Do Nam Thang, a research fellow at the Crawford School of Public Policy at Australian National University in Canberra, Australia.
"Fossil fuel consumption may increase temporarily, but in the long run, increases in fossil fuel prices will speed up the transition… to renewable energy," says Thang, who worked for Vietnam's Ministry of Natural Resources and Environment for 20 years before joining Australian National University. "Solar and wind technology costs have reduced remarkably in the last decade, and will continue to reduce."
The pandemic's supply chain woes have also pushed business's appetite for a green transition. "For over two years now, supply chains have been under major strain," says Alain Cany, chairman of the European Chamber of Commerce in Vietnam (EuroCham). "We have been forced to confront the unsustainable nature of our pre-pandemic consumption and production patterns.
"The post-pandemic period has been considered a chance to address this problem by rebuilding our world economy on a [more] sustainable foundation," he says. "It has contributed to a desire for a greener Vietnam."
Of European business stakeholders, 82% are optimistic about Vietnam's green potential, according to EuroCham's first quarter of 2022 Business Climate Index.
The Vietnamese government has signalled it is keen to transition to a greener economy too. At COP26 in Glasgow last year, Prime Minister Pham Minh Chinh pledged that Vietnam will achieve net-zero greenhouse gas (GHG) emissions by 2050.
The South East Asian country is well positioned in terms of natural resources for such a transition. A 3,000km coastline, strong wind speeds and long sunshine hours make Vietnam an attractive destination for solar and wind energy farms.
Institutional and infrastructure barriers
However, even if foreign investors are keen to pour money into Vietnam's renewable energy projects, the absence of new FITs is a problem. With no follow-up pricing mechanism, new solar and wind projects have no way to sell the power they generate.
"Vietnam's unclear renewable energy policy with respect to feed-in tariffs is causing some frustration among investors and inhibiting Vietnam from achieving its full FDI potential," says the UNDP's Wiesen.
Vietnam is planning to move from FITs to a more market-oriented approach like auctions to target support to the best investors and avoid unmanageable development. The recent boom in solar energy has overloaded the transmission system and forced many renewable power plants to curtail their electricity output. The Ministry of Industry and Trade is currently developing a draft circular on pricing frameworks and a bidding mechanism for renewable energy projects. It will be based on the draft National Power Development Plan VIII, which has yet to be approved.
Renewable industry leaders such as Livesey from the La Gan project are looking to power purchase agreement (PPAs) to lower the offtake risk of new renewables projects. A PPA is a long-term contract under which a business purchases electricity directly from a renewable energy developer. PPAs provide financial certainty to developers, removing a significant roadblock to building new renewable facilities.
Wiesen emphasises the potential value of the direct PPA, or DPPA, an agreement made between a renewable energy developer and an end user in which electricity is physically delivered to power the corporate buyer's operations.
"These are currently being piloted and could have a significant impact if scaled," she says. "The application of direct power purchase agreements would help trigger demand for renewable energy and stimulate renewable energy generation and investments."
The demand from manufacturers is already there. Nike and Samsung have both hinted at their willingness to buy renewable energy through DPPAs in Vietnam as they aim to meet their global commitments to reduce GHG emissions, and green their supply chains and products.
Complex administrative procedures also hinder investment in renewable energy projects in Vietnam.
Research on policy options for offshore wind power authored by Thang and his colleagues shows that the development of an offshore wind farm is subject to at least six laws and more than 20 regulations.
There are nine central agencies involved, including the government office, ministry of industry and trade, ministry of natural resources and environment, ministry of defence, ministry of public security, ministry of transport, ministry of construction, ministry of planning and investment, and ministry of agriculture and rural development, their paper reports.
Cany from EuroCham says the complex regulatory framework results in longer project timelines and lower investor confidence.
Cumbersome administrative procedures have been criticised as one of the key obstacles undermining business performance and the economy's competitiveness in Vietnam. Many foreign investors are frustrated with administrative procedures when seeking to establish their business there. The government has pledged to address this. From 2016–20, Vietnam removed or simplified nearly 3,900 out of almost 6,200 business conditions and more than 4,400 out of 5,400 business procedures.
For energy investors, there are technical challenges with the grid too, as the current transmission grid has insufficient capacity to cope with the spikes and fluctuations of renewable energy generated from all of the solar and wind farms.
"Large investments in storage capacity are needed to store the surplus energy, but so far, Vietnam does not have and has not yet invested in this," says Wiesen.
Early in 2022, the Ministry of Industry and Trade had to stop adding new wind and solar power projects to its annual national electricity supply and operation plan due to a lack of connection points to transfer them to the national grid.
Vietnam intends to pour money into grid infrastructure development and encourage more private companies to invest in transmission systems. According to the draft National Power Development Plan VIII, the country is expected to spend around $165.7bn on electricity development from 2021–30, of which $34.5bn is for the grids. Vietnam has also adjusted its power system policies to enable competition in transmission infrastructure by allowing private companies to invest in transmission systems.
​Le Thi Thoa from the GIZ Energy Support Programme – a partnership between Vietnam's Ministry of Industry and Trade and the German Agency for International Cooperation – highlights the need to strengthen investment in grid infrastructure to make Vietnam a more competitive market for foreign investors.
"Time is of the essence, and we do not have the time. We have a climate crisis now," sums up Wiesen.
Editor's note: This story was originally published by Việt Nam News with support from Internews's Earth Journalism Network and has been lightly edited for clarity.