It is no exaggeration to say the countries that make up the Gulf Cooperative Council (GCC) were built on hydrocarbons. Cities that were homes to a few thousand people 60 years ago are now skyscraper metropolises thanks to the vast oil and gas reserves discovered in the region during the first half of the 20th century.
Accelerated global efforts to move away from the use of hydrocarbons to combat the global climate emergency would seem to pose an existential threat to GCC states, which remain heavily reliant on oil and gas revenues to sustain their economies. Petroleum products accounted for roughly 77% of all Saudi Arabian exports in 2019, according to OPEC. The UAE has smaller hydrocarbon reserves and a more diversified economy, but 30% of its GDP is still directly linked to oil and gas output.
Conscious of this threat, Saudi Arabia and the UAE have set out ambitious plans to develop renewable energy capacity, and reduce their economic reliance on oil and gas.
Critics argue that these plans are merely 'green washing' distractions to allow a prolonged period of business-as-usual that will threaten climate stability.
How well do you really know your competitors?
Access the most comprehensive Company Profiles on the market, powered by GlobalData. Save hours of research. Gain competitive edge.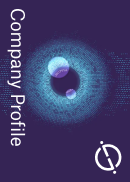 Company Profile – free sample
Thank you!
Your download email will arrive shortly
Not ready to buy yet? Download a free sample
We are confident about the unique quality of our Company Profiles. However, we want you to make the most beneficial decision for your business, so we offer a free sample that you can download by submitting the below form
By GlobalData
There are a number of state-owned and quasi-state-owned companies in the region that see themselves as potential leaders in a decarbonised global energy system, however, and argue that the region's decarbonising targets are sufficiently ambitious.
"I think the GCC will be one of the main contributors to renewable and clean energy moving forward in this decade and beyond," says Mohammad Abdelqader El-Ramahi, director of investment at Abu Dhabi's state-owned renewable energy company Masdar.
Companies such as Masdar and Saudi Arabia's ACWA Power have been building global portfolios of renewable energy assets and are increasingly involved in efforts to develop green hydrogen production and carbon capture, utilisation and storage (CCUS) facilities that will be central to decarbonising industry in the region.
ACWA Power central to Saudi Arabian carbon reduction
Saudi Arabia has long held ambitious renewable energy targets and Crown Prince Mohammed bin Salman's Vision 2030 economic plan has set a target of developing roughly 60GW of renewable energy capacity by the end of the decade.
Progress on deploying renewables so far has been limited in Saudi Arabia, however. Just 300MW of utility-scale solar in is operation while 400MW of wind power is under construction. This compares with an installed capacity of roughly 80GW of power plants burning gas or oil.
And while the country's carbon emissions have dipped slightly in recent years, the World Bank records them at 17.4 metric tonnes per capita, according to the latest data available, which is the 11th highest of any country in the world. As the world's largest oil-exporting country, it is also a major contributor to carbon emissions in other countries.
Yet a Saudi Arabian company, part-owned by the country's sovereign wealth fund, has become a major developer of renewable energy projects. Since its formation in 2008, ACWA Power has gained a reputation for submitting aggressively low bids to win power auctions across the Middle East, Africa and Asia, initially in gas and coal-fired projects and more recently in solar and wind.
Its portfolio now consists of almost 50 projects globally, though its footprint in its domestic market remains comparatively small.
The sectors that we operate in are in a state of almost perpetual technological evolution. Rajit Nanda, ACWA Power
Saudi Arabia has been more successful to date investing in clean energy abroad than at home but Rajit Nanda, chief investment officer at ACWA Power, argues the region has made rapid progress in recent years.
"It has been a mere six-and-a-half years since the first utility-scale solar photovoltaic independent power plant in the GCC reached financial close [the DEWA II 200MWac plant developed by ACWA Power as part of the Mohammed bin Rashid Solar Park in Dubai]. In the time since, a further 2.65GWs have not only been procured, but have reached financial close."
As a Saudi Arabian national champion, ACWA Power is set to play a major role in its domestic market in the development of renewable energy capacity, but it is also looking to expand its remit.
It has been selected to build the utilities infrastructure for the Red Sea Project, one of Saudi Arabia's most ambitious undertakings, which will see a huge new coastal resort built over 28,000km² between the cities of Umluj and Al Wajh. It is also part of a consortium that is developing a $5bn green hydrogen project in north-west Saudi Arabia that is expected to be completed in 2025.
"The sectors that we operate in are in a state of almost perpetual technological evolution," says Nanda. "Our green hydrogen production project and fully sustainable multi-utility infrastructure developments, such as the Red Sea Project, are the most recent cases for us in this regard. There are several other emerging technologies, such as hydrogen fuel cells, and we are evaluating their viability as part of our longer-term strategies."
ACWA Power's activity reflects the wider Saudi Arabia energy strategy: ambitious, with an expanding focus on different clean energy technologies, yet not ready to fully abandon fossil fuels.
The company is developing two wind farms and a 1,500MW combined-cycle gas turbine power plant in Uzbekistan, for example. Nanda says the company no longer invests in coal or oil-fired power assets and that it is decarbonising its portfolio, but he adds: "We see gas-fired assets as highly efficient transitory plants in the markets we operate and continue to support them."
Masdar's global investments inform UAE energy strategy
Another GCC company building renewable capacity in central Asia is Masdar, which signed a deal in April 2021 to develop a solar project in Azerbaijan.
Masdar is the clean energy arm of Abu Dhabi sovereign wealth fund Mubadala. Since it was established in 2006, Masdar has built a portfolio of renewable energy assets in 30 different countries, having invested about $20bn to develop 11GW of solar, wind and waste-to-energy power generation.
As with ACWA Power, Masdar's investments abroad were intended to inform domestic clean energy development. "Solutions we have developed in our international operations will definitely have applications here in the UAE", says Masdar's El-Ramahi.
The GCC will be one of the main contributors to renewable and clean energy moving forward in this decade and beyond. Mohammed Abdelqader El-Ramahi, Masdar
He cites as an example Masdar's co-investment alongside Norwegian energy company Equinor in the world's first offshore wind farm to incorporate battery storage, the Batwind project in Scotland. Developing commercially viable, utility-scale battery storage units will be essential to the efforts of any country seeking to use renewable energy sources as baseload power.
Though the UAE has comparatively weak wind resources, Masdar plans to develop domestic wind farms using the latest class three turbines that are able to harness electricity, even from low wind speeds. The company is also developing waste-to-energy projects, first in Sharjah, with a view to projects also in Dubai.
Masdar's investments now spread to each continent. Just in the past six months it has signed a deal to develop a floating solar plant in Indonesia, formed a joint venture with Tribe Infrastructure to build waste-to-energy projects in Australia, and has entered the US market through the acquisition of 50% stake in five solar plants from French utility EDF.
The GCC's continuing commitment to hydrocarbons
The scale of renewable energy capacity build-out achieved by these companies is dwarfed by the impact of GCC's indigenous oil and gas industry on the environment.
Saudi Arabia's energy transition plans focus on promoting a circular carbon economy, based on the four Rs of reduction, reuse, removal and recycling carbon. There is no commitment to reduce hydrocarbon production, however.
Saudi Aramco is one of a number of oil majors that, as part of the Oil and Gas Climate Initiative, has pledged to reduce the carbon intensity of its fossil fuel production by 13% of 2017 levels by 2025. This is widely seen as not enough to meet global carbon reduction targets set in the Paris Agreement.
[Porthos] not only makes environmental sense but it makes economic sense because we're using infrastructure that would otherwise have to be dismantled and decommissioned. Stephen Ridlington, TAQA
Abu Dhabi National Energy Company (TAQA) had been principally invested in oil and gas assets, both domestically and overseas, but its merger with ADPower in 2020 diluted its oil and gas holdings to just 5–10% of the company, according to chief financial officer Stephen Ridlington, and that share will not be grown.
Ridlington says TAQA is positioning itself as "a regional champion for low-carbon power and water", yet it has no plans to divest assets such as the Jorf Lasfar coal-fired power station in Morocco, for which in January 2020 it signed a contract extension until 2044.
"Those kinds of assets are still needed in the world today, just as the oil and gas business is still needed," says Ridlington. "We can't close it all down because the demand is still there. We just have to run them as effectively and efficiently as we can."
Assets such as Jorf Lasfar could become less damaging to the environment if augmented with CCUS, a technology TAQA is helping to develop in the Netherlands with the Porthos project, which will attempt to store carbon in depleted North Sea gas fields. Saudi Aramco is also implementing CCUS at some of its facilities in Saudi Arabia.
"[Porthos] not only makes environmental sense but it makes economic sense because we're using infrastructure that would otherwise have to be dismantled and decommissioned," says Ridlington.
Alternative fuel opportunities
The production of hydrogen and synthetic fuels is being touted by some of the major energy companies in the region as the best way for GCC states to transition away from their reliance on hydrocarbons.
"Abu Dhabi and the UAE [more generally] have been leading players in renewable clean energy and will now be in alternative fuel and hydrogen," says Masdar's El-Ramahi.
Masdar signed a memorandum of understanding in January 2021 with Siemens of Germany and Marubeni of Japan to develop a demonstrator project producing green hydrogen and carbon-neutral e-kerosene for use in aviation and shipping, with airline Lufthansa an interested potential buyer.
Abu Dhabi and the UAE [more generally] have been leading players in renewable clean energy and will now be in alternative fuel and hydrogen. Mohammad Abdelqader El-Ramahi
The UAE has formed a 'hydrogen alliance' between national oil company Adnoc, Mubadala and another state-owned company, ADQ. During an online event in March 2021 to promote the alliance, Adnoc's senior vice-president of hydrogen, Khalid Al-Muhaidib, said: "We have been handling hydrogen for many decades within our systems, from production to end use and also in-between. We believe we have competitive advantages which make Adnoc unique in the space."
Given the UAE's abundance of natural gas, blue hydrogen production using CCUS is the first target but Badr Al-Olama, executive director of UAE clusters at Mubadala, predicted during the event that annual "green hydrogen production could reach 530 million tonnes by 2050, displacing 10.5 billion barrels of oil".
Noting expected demand from Europe, El-Ramahi says: "Because of the solar abundance and the high radiation of solar here in the Middle East, green hydrogen will be produced at the lowest cost possible internationally. That is why the chance for us to play a primary role in hydrogen generally, and green hydrogen particularly, is very high."
The green hydrogen export project ACWA Power is working on in Saudi Arabia promises to be the largest production facility of its kind in the world, with claims of reducing global carbon emission by three million tonnes a year once completed.
"Given our pedigree as a leading player in the renewable energy space, the hydrogen business line is a perfect strategic fit with our business model," says Nanda of ACWA Power.
How quickly the UAE and Saudi Arabia decarbonise may depend on how successful these nascent investments in new forms of energy are.
See also: an article on how oil nations face a perilous future without energy transition support on our sister site Energy Monitor.