The $111m in damages global oil company Shell was ordered to pay the Nigerian Ejama-Ebubu community in August 2021 for an oil spill that took place in the 1970s is an extreme example of when foreign direct investment (FDI) by multilateral corporations can have devastating environmental consequences.
While Shell's investments in Nigeria over more than half a century have produced jobs and economic activity, they have also come at a heavy environmental cost.
The natural resources sector still attracts more investment than any other sector in many developing economies, and energy and gas supply attracted more global FDI in US dollars than any other industry in 2020, according to UN Conference on Trade and Development (UNCTAD) data. Even investments outside the energy sector can create environmental damage. Many forms of heavy industry and manufacturing have an environmental impact, and any type of new business increases national energy demand.
Even if governments have become more aware of these impacts in recent decades and are increasingly keen to be seen to address the climate emergency, there can still be conflicts of interest when weighing job creation against sustainability.
FDI remains a central plank of most countries' economic plans, despite a pandemic-induced decline in investment, but what is the environmental legacy of cross-border investing? When global leaders gather for COP26 in Glasgow in November 2021, should FDI be seen as a tool for fighting climate change or a part of the problem?
FDI has negative and positive environmental impacts
Cross-border investment can have both positive and negative impacts on a host country's environment. If a company is bringing cleaner technologies and more sustainable practices over the border with them, these could eventually become widespread.
How well do you
really

know your competitors?

Access the most comprehensive Company Profiles on the market, powered by GlobalData. Save hours of research. Gain competitive edge.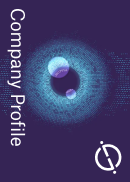 Company Profile – free sample
Thank you!
Your download email will arrive shortly
Not ready to buy yet? Download a free sample
We are confident about the unique quality of our Company Profiles. However, we want you to make the most beneficial decision for your business, so we offer a free sample that you can download by submitting the below form
By GlobalData
Yet much of FDI remains focused on resource extraction and mass manufacturing, particularly in emerging markets, resulting in heavy carbon use and often an increase in pollution.
Academic research shows that whether FDI is positive or negative for the host country's environment depends on the type of investment and the jurisdiction it takes place in.
Some academics argue that, like in the Environmental Kuznets Curve hypothesis, the initial effect of foreign investment is to increase CO2 emissions, but once an extreme point is reached, that relationship reverses. During the early stages of development, countries lower environmental standards to attract foreign capital, but these are then raised once a country has industrialised and investment is directed towards less carbon-intensive industries.
While lower and middle-income countries have seen growth in both greenhouse gas emissions and FDI projects since 2003, high-income countries have seen emission growth stall while FDI growth has accelerated, suggesting the link between carbon emissions and FDI is not always negative.
Guus Hendriks of the University of Amsterdam says: "FDI that contributes positively [to the environment] is the type of FDI that is relatively long term in nature, and well embedded in the local economy, where multinational companies have ties with local suppliers and distributors."
FDI expert Douglas van den Berghe adds that outside the oil and gas sector, the biggest corporations are all focused on investing in the most sustainable way possible, because "they can't afford the reputational damage" of being seen to cause environmental damage.
However, while corporations may be more focused on the sustainability of their investments, setting up a business anywhere in the world still comes with a carbon cost.
FDI's link to energy consumption
The index run by the Social Progress Imperative measures the quality of life of countries, independent of economic indicators. Greenhouse gas emissions is just one of the metrics used in the index but has a very negative relationship with all other measures of social progress, according to Michael Green, the CEO of the Social Progress Imperative.
You need to find a model that decouples economic growth from emissions growth. Decoupling economic growth from energy growth for poor countries is not plausible. Harry Boyd-Carpenter, European Bank for Reconstruction and Development
"It is a real struggle to break that link between progress and greenhouse gas emissions," he says. "Some countries are much better than others with how much greenhouse gas they emit per unit of social progress." He cites Costa Rica as an example of a country that has managed a very high level of social progress at a low cost of emissions.
Governments seek FDI because they believe international investment and expertise will improve the lives of their citizens, but every new business has an energy cost. Even setting up a new office for a services company requires materials and electricity, the carbon cost of which is hard to know or control.
"You need to find a model that decouples economic growth from emissions growth," says Harry Boyd-Carpenter, managing director of green economy and climate action at the European Bank for Reconstruction and Development. "Decoupling economic growth from energy growth for poor countries is not plausible."
He adds that the key task is ensuring that "marginal demand for energy is met by zero-carbon sources".
Investing in the right things
While the direct carbon emissions of FDI may be improving in some parts of the world, thanks to better practices and increased penetration of renewable energy, FDI remains primarily focused on more carbon-intensive industries.
Some sectors that were previously heavily carbon intensive are becoming less so, most markedly the power sector – but carbon-intensive assets continue to be invested in, even in developed countries. In the UK, a proposed coal mine in Cumbria is located less than 250km from where climate action will be discussed at COP26.
"You could build a very well-organised coal mine that has significant benefits to the local community, but it would still be the wrong thing to do," says Boyd-Carpenter. " I don't think it would be wise for any government now to support opening a new coal mine… however well done [they are], coal mines produce a lot of local pollution and they lock you into a high-carbon model that in years to come will be economically uncompetitive."
He adds that there is no longer a country in the world where building more renewables doesn't make economic sense.
However, the model for development still pursued by most countries around the world is reliant on carbon-intensive activities. Without carbon taxes and further disincentives to hydrocarbons investment, and a change to the fundamental building blocks of development, FDI will remain linked to climate change.
Progress without a carbon cost
While investment promotion agencies (IPAs) are not responsible for broad energy policy, they have a role to play in policing what types of investment are encouraged.
[IPAs] need to lay out their vision of what they think is a good sustainable strategy for the economy that also appeals to companies. Douglas van den Berghe, FDI expert
"[IPAs] need to lay out their vision of what they think is a good sustainable strategy for the economy that also appeals to companies," says van den Berghe.
The IPA of Costa Rica, CINDE, sees limiting environmental damage and supporting the UN's Sustainable Development Goals as central to its work. The country benefits environmentally from having almost 99% of its energy produced by renewable sources. Costa Rica has oil reserves but has never exploited them, having imposed a moratorium on all hydrocarbon exploration.
Green of the Social Progress Imperative says: "Costa Rica, relative to its GDP, is generating very high levels of social progress, therefore social progress is very cheap in terms of greenhouse gas emission compared with somewhere like Saudi Arabia."
This allows CINDE to market Costa Rica as an investment destination for those seeking to reduce their carbon footprint.
Karin Lachner, marketing and communications director at CINDE, explains that the country has more than a million square metres of LEED-certified buildings for companies to use, allowing multinationals to quickly achieve carbon neutrality in their operations in the country.
"A tech company with a very strong footprint here in Costa Rica has operations in the America free zone, which is carbon neutral," says Lachner. "The company's vice-president of sustainability visited the site, and responded by asking how many more people the company could employee here to mitigate its carbon footprint and contribute to its SDGs on a global basis."
In this way, Lachner believes Costa Rica is setting a new template that can be replicated around the world, for which FDI and carbon emissions need not be so correlated and environmental protection can be used as an incentive to potential investors.
FDI is not a means to an end
While FDI continues to have a mixed impact on the environment, Boyd-Carpenter argues that cross-border investing, and more broadly globalisation, is not in itself counter to the efforts to combat climate change. "The climate challenge requires an immediate, very efficient economic system," he says. "You need heavy investment, you need to manufacture an awful lot of stuff, and ship it around the world. That is fundamental.
Globalisation in principle helps efficiency. It is the ultimate sort of expression of specialisation of economic activity. Harry Boyd-Carpenter
"Globalisation in principle helps efficiency. It is the ultimate sort of expression of specialisation of economic activity."
Will FDI continue to play as big a role in globalisation following the pandemic? UNCTAD data shows FDI inflows to developed countries fell by 58% in 2020 due to the Covid-19 pandemic, while the volume of international project finance deals continued to rise.
"Will the future appetite of companies for FDI be as large as it has been under the age of globalisation over the past 30 years? It will probably diminish," says van den Berghe. "Yet IPAs still focus largely on FDI."
He adds that too many developing countries see FDI as a "holy grail" and that "the expectations for FDI to be the solution for sustainability or any kind of social progress are too high".
Countries cannot rely on foreign companies to deliver climate action, but greater efforts are needed to ensure FDI in all parts of the world has a more positive environmental impact.
This article is part of a special series GlobalData Media is publishing in the run-up to the next big UN climate conference, COP26, in Glasgow, from 1–12 November 2021. Our focus is on the opportunities and challenges for business of the transition to clean energy and net-zero greenhouse gas emissions. Other articles in this series include: