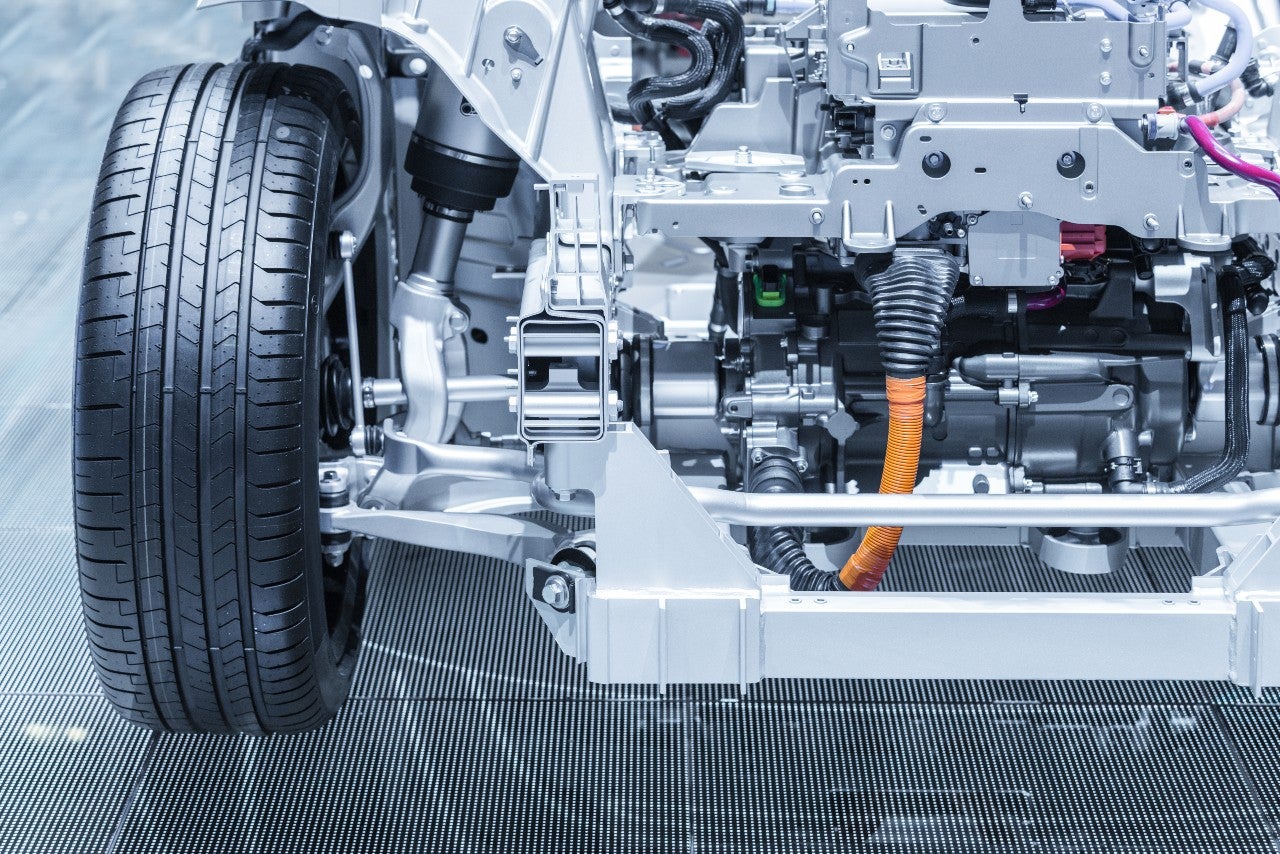 Electric vehicles (EVs) have attracted the attention of almost every major car manufacturer around the world. Deloitte forecasts a compound annual growth rate for the EV market of 29% over the next ten years, with total sales set to grow from 2.5 million in 2020 to 31.1 million by 2030, accounting for around 32% of all new car sales.
In the manufacturing market, there is increasing demand for EVs and EV parts. "More and more vehicle producers are developing parts for electric vehicles," says Gints Jacuks, director of industrial manufacturer LEAX Rezekne.
Manufacturers of EVs and EV parts seek business-friendly locations to set up production. Offering a unique wealth of resources along with outstanding investment incentives and an unbeatable geographic location, Rezekne has proved to be an ideal location for EV manufacturers to thrive.
LEAX Rezekne is a member of the Rezekne Special Economic Zone (SEZ). The company has seen huge success in recent years, having benefitted from strong industrial support and a forward-thinking spirit of development.
Introducing LEAX Rezekne
SIA LEAX Rezekne is a manufacturing company that produces parts for a range of industries including automotive, mining and electrical installations. It brought production to Rezekne in 2008, with the main goal to begin producing products on semi-automated lines using computer numerical control (CNC) machines. The company now has factories in Riga and Rezekne, both machining metal automotive parts for manufacturers of trucks and buses in Sweden, including Volvo Trucks and Scania.
In recent years, the company has been increasing its production and export volume, growing the number of employees and investing in new technology. It is now one of the fastest-growing companies in the industry in Latvia.
In 2018, a 1,800m2 production building and 1,000m2 warehouse were built in Rezekne, equipped with high-tech equipment for electric car part production. In 2019, the company began producing electric car gears. Since then, it has invested €16.6m in a new production line with advanced high-precision equipment and entered into an ambitious agreement with Volvo Cars Corporation for the production of parts for electric machines.
These investments have proved highly prosperous for LEAX Rezekne. Between 2015 and 2020, the company's turnover increased by 108%, and between 2012 and 2020, its employees increased by 171%. Its overall long-term investments total €40.7m, with €15m invested in 2020.
Driving development
Latvia provides a highly supportive environment for business, backed by EU funding. "LEAX Rezekne has received EU funding support for investments in production equipment," says Jacuks. The company received this funding in cooperation with the Central Financing and Contracting Agency of Latvia.
In Rezekne, the SEZ is a powerful enabler for businesses. Its administration provides individual advice to commercial companies. Businesses operating in the zone benefit from significant tax breaks, including 0% VAT, and have access to various support instruments, such as the entrepreneurship support fund.
The Rezekne SEZ also offers an annual tender for funding in the following categories:
Training of employees of Rezekne SEZ commercial companies
Infrastructure upgrades
Implementation of Rezekne SEZ commercial company projects
As well as this, the state and municipality support the implementation of investment projects, giving consultations on the selection of real estate for entrepreneurship. As the EV market continues to boom, manufacturers looking to set up or expand their operations can benefit from a host of powerful commercial incentives in Rezekne.
Wealth of resources
In Rezekne, EV manufacturing businesses have access to a wealth of valuable resources. There is a strong supply chain of raw materials for EV parts found in Russia, the CIS and the Far East, which are all well connected to Latvia through strong logistics connections.
Rezekne is also home to valuable human resources, with long-standing industrial traditional and high-quality higher and vocational education institutions developing skilled workers.
The Rezekne Academy of Technology provides 33 bachelor, master's and doctoral study programmes to 1,700 students and has one of the most modern study laboratories in Latvia and the Baltic states for laser technology mechatronics. Specialising in technical sciences, 36% of its full-time students study in the engineering faculty, which includes a mechanical engineering study programme. After graduating, these students have the opportunity to work in manufacturing companies as CNC machine tool operators, programmers, designers and technologists.
Export opportunity
Another of the major benefits for EV manufacturers is the export opportunities that Rezekne offers. The region's main export markets are EU countries, but goods manufactured in Rezekne are also exported to countries including Great Britain, Russia, Japan, the US, China and others.
Rezekne is strategically located with direct access to international markets and more than 500 million EU consumers and 270 million Russia and Commonwealth of Independent States (CIS) countries.
The region invests heavily in infrastructure development to facilitate export to international markets. As well as having a well-developed, EU-standard road infrastructure, it is located at the crossroads of important transport corridors, including the East-West transit corridor and the trans-European network of motorways and railways. Its railroad system is also integrated into those of Russia and the CIS.
As part of the EU customs union, a single trading area with a uniform customs policy and duty system, Rezekne provides access to free trade. It is also within the European Economic Area, which comprises 30 countries and 515 million consumers, making it easy to export to Europe, which recently became the world's biggest electric car market, according to the Wall Street Journal.
Businesses operating in Rezekne SEZ receive special customs controls measures, and the 0% VAT rate applies to goods for exportation.
Rezekne SEZ companies enjoy export success thanks to long-term investment in technology, which gives them the flexibility to adapt to market needs and changes and provide high added value.
Rezekne, its location, residents, resources and spirit of development are an ideal foundation for starting and developing a successful business. In a booming market such as the EV industry, businesses looking to embrace rapid development can benefit from the SEZ's forward-thinking spirit and manufacturing advantages.