It should all have been so different for Coventry. In 2017, Hull started its year as the UK City of Culture with a spectacular display in its main square. This immediately captured the imagination of the public and the national press. Coventry, upon being named City of Culture for 2021, will have had similar ambitions. Then Covid-19 struck.
Coventry has acquired, like many British cities that suffered a post-war industrial decline, an 'unfashionable' tag. Indeed, when The Specials – who hail from Coventry and are perhaps one of the coolest bands to have ever come from the UK – had a number one hit in 1981 with the single Ghost Town, despite the fact the song was not solely about Coventry, its bleak message became associated with the city that lies at the bottom corner of the West Midlands region. The City of Culture celebrations were Coventry's chance to banish those ghosts. There is hope within its boundaries, however, that all is not lost.
Coventry delivers on culture
There has been an urban settlement in what is now Coventry since Roman times, but it was in the 14th century that the city really thrived as its cloth trade took off. Coventry remained one of the most prominent cities in the UK during the Industrial Revolution of the 18th and 19th centuries, before emerging as a hub for bicycle and car manufacturing in the first few decades of the 20th century. The city was an economic powerhouse, considered to be one of the more aesthetically pleasing urban areas of the UK. Then, in 1939, the UK entered the Second World War.
We have never lost that link with the transport industry, and we intend to never lose that link. Andy Williams, Coventry City Council
On the evening of 14 November 1940, the Coventry Blitz started when Luftwaffe planes began their assault. Within 24 hours, 4,000 houses were damaged or destroyed, about 500 people were killed and many historic buildings – including the famous cathedral – lay in ruins. Some 80 years later, the bombing is still synonymous with Coventry, although it is now twinned with Dresden – a German city that suffered a similar blitz to Coventry at the hands of Allied bombers – and has adopted the role of a City of Peace and Reconciliation.
Although Coventry continued to thrive in the immediate post-war years – its motor industry boom in the 1950s and 1960s attracted large waves of Asian and Caribbean migrants – the 1970s and 1980s saw post-industrial decline on a huge scale. In the 1980s, it had one of the highest unemployment rates in the UK, which inspired The Specials' famous hit. Although the city has gone a long way to reversing much of this decline, and its expertise in automotive in particular has continued to attract investment and inspire innovation, Coventry's image has never quite recovered from the battering it received at the close of the 20th century. The City of Culture celebrations were going to put an end to all of that. They still could.
How well do you really know your competitors?
Access the most comprehensive Company Profiles on the market, powered by GlobalData. Save hours of research. Gain competitive edge.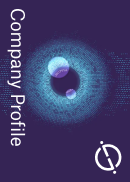 Company Profile – free sample
Thank you!
Your download email will arrive shortly
Not ready to buy yet? Download a free sample
We are confident about the unique quality of our Company Profiles. However, we want you to make the most beneficial decision for your business, so we offer a free sample that you can download by submitting the below form
By GlobalData
"Given the journey we have been on, from starting our bid in 2015 and then being chosen in 2017, it is like holding a horse at the starting gate, and there is only so long you can hold that horse," says Andy Williams, director of business, investment and culture at Coventry City Council. "We haven't been able to start when we wanted, and clearly we are not going to be Covid-free when we kick off on 15 May.
"It is going to be a different year than the one we had envisaged. We are going to be targeting domestic tourism more instead of international tourism, but that is no bad thing in terms of putting Coventry on the map. Coventry becoming a more popular domestic destination will do us no harm."
Williams is keen to stress that all is not lost, and points out that Coventry can still emulate predecessors Derry-Londonderry and Hull, the latter of which is estimated to have enjoyed a £60m ($83.57m) boost to its economy in its celebrations in 2017, with more than £1bn brought in in investment. While its early plans have been shifted, and its financial ambitions (see chart below) may not be quite realised, the celebrations can give the people of the city a boost and be used as an opportunity to showcase its talents to investors.
"We still have lots of investment, in capital terms, that is continuing in the city and that is tremendous," says Williams. "The investment in our cultural sector is very important and that will now get a stronger focus as a result of this, and we will focus on making sure that there is some resilience built in. You will see more smaller gatherings, more broadcasts, more use of social media, more reach potentially, but one of the big things coming out of Covid is how to tackle inequalities – so we are looking at how we can use being the City of Culture to galvanise the community spirit.
"How do we use that to bring people together and ensure that there is much more equality across the board, in terms of social, financial, environmental? One of the things I want to see from the City of Culture is that continued and built upon."
From electric buses to very light rail
The hosting of the City of Culture is not seen as a catalyst for Coventry's resurgence, however, but more of a cherry on the cake. The city's reputation for automotive expertise – it was nicknamed 'the Detroit of England' in its glory years – has brought it to the forefront of the green transportation movement. It is no coincidence that it was chosen in January 2021 as one of the UK's two all-electric bus cities.
"We have never lost that link with the transport industry, and we intend to never lose that link," says Williams. "We are involved in a very light rail project with autonomous carriages that is fully electrified to run in Coventry. It is significantly cheaper than a tram system to put in. We are trying to take the research, the technology, the knowledge from within Coventry and bring that forward within the city."
The future of transport is a theme that runs throughout Coventry's industrial message. Plans for a gigafactory to build batteries for electric cars were approved in February 2021.The factory is a joint venture between local authorities and Coventry Airport, and it is hoped it will create up to 20,000 jobs and bring in £2bn of investment after starting operations in 2025.
Williams adds that autonomous vehicles are very much part of Coventry's future. "We have a test bed for autonomous vehicles," he says. "That gives us a real opportunity to take that R&D, test it and put it on the road, and make it real for people."
Coventry: big and clever
Many people in the UK would be surprised that Coventry is so big – the city's population is about 375,000 while the metropolitan area's is more than 650,000 – and they may not know that it is home to two universities (the University of Coventry and Warwick University), or that it has such a strong history of innovation.
Of this, Williams says: "Coventry has been deeply rooted in innovation for years, going from the modern day bicycle through to cutting-edge research and development [R&D], and we have several institutions across the city, many of which have spun out of the universities, which just show how hot we are on R&D, particularly on automotive, electrification and advanced manufacturing."
As the chart above shows, education plays a big role in Coventry's employment make-up, and the two universities help to keep the city's industry at the cutting edge. According to a 2021 study by the Complete University Guide, Warwick is the 11th best higher education establishment in the UK, and Coventry sits in joint-54th position (out of 130 institutions).
"Coventry University is the fastest-growing university in the UK, and the students don't just exist in a bubble," says Williams. "And even Warwick University – which lies on the outskirts of Coventry and has its own campus there – they are very much part of the city's strategic discussions. We will be developing highways and public rail infrastructure alongside those universities. So we make them part of the city's fabric."
Being part of this fabric means being part of the city's investment message too. "Any bidding over infrastructure that we do we involve the universities in, and things like the batteries industrialisation centre, which we won in 2017 and is now operational in Whitley, is a partnership between the city council, the WMG [Warwick Manufacturing Group] at the University of Warwick, and the Coventry and Warwickshire Local Enterprise Partnership. We have taken that partnership and industrialised something and secured a bid that has enabled us to build this £140m facility.
"That allows for a flow of knowledge and it reflects real-life stuff that is going on. Students and the universities are very embedded in the architecture of the city."
Coventry's approach to Brexit
Coventry's appeal doesn't begin and end with transport and R&D, however. Homes England, an affordable housing public body, has operations in the city, along with the Department for Work and Pensions. Other sectors are also beginning to take notice of Coventry's appeal, according to Williams. "We are seeing more investment from professional financial services, linked to some of our strengths in innovation," he says. "We are seeing headquarter growth, which is linked to us being one of the first UK cities to invest in full fibre broadband."
Having a more diverse economic make-up has become more important than ever in the UK, as the country faces down the double challenge of Brexit and the Covid-19 pandemic.
I want to see Coventry be a place of choice rather than transition – a place where people look to put roots down and want to invest. Andy Williams
The pandemic has already made its mark on Coventry through the delays to the City of Culture celebrations, but on Brexit Williams says: "I wouldn't say it was easy. What we do have is a very strong, multifaceted business ethic, and partnership bases in the public and private sector. We are looking at how businesses navigate Brexit. What I am really interested in is the 40,000 SMEs across Coventry and Warwickshire and how we can ensure that they can navigate that."
There are, however, advantages for Coventry and the surrounding area that Brexit looks set to bring with it. "Brexit has brought a challenge in the rules of origin, and the threshold in what needs to be made in the UK or Europe," says Williams. "In Coventry and Warwickshire we have a well-developed supply chain in advanced manufacturing and engineering. That means there has been a lot of investment in local facilities that enables us to reshore activity, to bring it back into Coventry."
Another challenge that Coventry faces is making its voice heard when it lies just 36km from England's second city. Birmingham. Again, Williams is quick to point to the advantages that this brings. "It is vital that cities play to their own strengths and don't engage in point scoring when it comes to seeking investment," he says. "We want to support a wider region narrative where necessary and where we can share the spoils at the end. The gigafactory, for example, from the raw materials all the way to recycling, works very much to the benefit of the wider West Midlands region.
"We are working with Wolverhampton and Birmingham, and the partnership between the three of us is stronger than it has ever been, on removing the stigma surrounding second-tier cities. We confront investors head on around our second-tier status. We will use the fact that a lot of people will work in the wider Warwickshire region but work in Coventry."
What next for Coventry?
The mood within Coventry, in spite of the lockdowns and delays to the City of Culture celebrations, is one of optimism. This seems well grounded. Factors such as average wage earnings show that the city lies well above the UK and West Midlands average (see chart below). It seems well prepared for a future where sustainability and skills in advanced manufacturing will be all important.

Williams is certainly expecting Coventry to maintain this momentum and wipe away the negative reputation it acquired in the latter half of the 1900s. "I want to see Coventry be a place of choice rather than transition – a place where people look to put roots down and want to invest," he says.
"We have got big universities, but I don't want us to have that transitory population alone. I want people to stay, I want the talent to be retained, I want people from Coventry to go to Coventry or Warwick University, people to use the further education colleges, I want to go into my children's school and say you can be an engineer in Coventry, you can work in the professional or financial services from here."
In the UK, the idiom 'to be sent to Coventry' means to ostracise someone, or, in the modern parlance, to 'ghost' them. However, given the city's rising status as a hub for advanced manufacturing, given the importance that it puts into its cultural output, given the burgeoning reputation of its two universities, and given its thirst for innovation when it comes to green technologies, being sent to Coventry may not seem like such a bad option for ambitious young Brits in the coming years.
For more of Investment Monitor's coverage of the UK's cities, read through our Future of British Cities series: