The rise of food products such as veggie burgers that bleed and plant-based salmon shows that there is a market for alternatives that essentially look to replicate the taste and texture of animal products. While this may seem strange to many, who would assume that vegetarians and vegans don't want to be reminded of the foods that are off limits to them, the truth is that most plant-based alternatives are created with meat-eaters in mind.
The numbers confirm this, as a whopping nine out of ten people who buy the internationally successful plant-based Impossible Burger are actually consumers of animal-derived products. Making plant-based alternatives that taste as good as the animal option and with an even better nutritional profile is what Impossible Foods strives to do, according to Rachel Konrad, chief communications officer for the company.
"We need to provide a product that is better, that categorically outperforms everything that you get with animal meat," says Konrad.
Impossible Foods is currently active in the US, Canada, Hong Kong, Macau and Singapore, but the company has ambitions to see its products on every table around the world. Expanding internationally as a plant-based company has its own set of challenges, however, from cultural obstacles to lobbying by the meat and dairy industries.
How well do you really know your competitors?
Access the most comprehensive Company Profiles on the market, powered by GlobalData. Save hours of research. Gain competitive edge.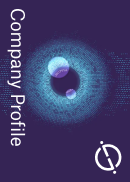 Company Profile – free sample
Thank you!
Your download email will arrive shortly
Not ready to buy yet? Download a free sample
We are confident about the unique quality of our Company Profiles. However, we want you to make the most beneficial decision for your business, so we offer a free sample that you can download by submitting the below form
By GlobalData
How flexitarians and Veganuary are driving the market
For companies such as Impossible Foods to keep expanding there are myriad challenges, but the general consensus is that plant-based products are a growing market. This is in no small part due to so-called 'flexitarians' – people who consume animal products but are actively trying to keep it to a minimum.
In the case of the UK, campaigns such as Veganuary – in which people sign up to go vegan for the month of January – have been at the core of the plant-based revolution, driving companies in the food sector to launch a plethora of plant-based products, according to Alexandra Clark, a vegan consultant who spent more than a decade in Brussels working for the vice-president of the European Parliament and later lobbying for the animal rights agenda.
We need to provide a product that is better, that categorically outperforms everything that you get with animal meat. Rachel Konrad, Impossible Foods
"Veganuary has had an incredible effect on our consumers, because you actually have supermarkets competing with each other now to have better lines of vegan products – whether that is their own white label products, or whether it is getting the best brands," says Clark.
Breaking down the barriers made from meat
However, moving the world to a plant-based diet is not as simple as publicising a theme month, and while campaigns such as Veganuary have worked in introducing people to plant-based offerings, there are still cultural – and in some cases political – barriers to overcome.
Impossible Foods' Konrad explains that the damage to the environment and animal cruelty caused by farming in the meat industry has been well publicised, but many millions of people around the world love to eat meat and do this too habitually to even consider giving up. This is why plant-based alternatives that closely replicate the taste of meat need to be available, affordable and advertised.
"Rice, beans, tofu, quinoa and everything else have existed for thousands of years, yet it has not dented our meat consumption, which just keeps going up," says Konrad. "The solution is not to guilt and cajole and beg people to not eat animal meat, it is to make [plant-based] meat with all the delicious, amazing sensory properties and nutritional value that people expect, and to make it sustainably so that for the consumer, it is not a sacrifice. It is still the delicious, nutritious cuisine that they have grown up with, but it happens to be sustainable."
In much of the Western world – and in the US predominantly – there exists what Konrad calls "plant-based anxiety", a notion that plant-based products are going to be disappointing and are to be avoided. Demonstrating that these products can be as enjoyable as their animal counterparts is a key challenge to overcome.
However, in other countries such as China, plant-based meat substitutes are nothing new and have been consumed for thousands of years. In such regions, the barriers for the plant-based meat industry are associations with eating meat as a status symbol among the middle and upper classes, according to Konrad.
How will the meat and dairy industry respond?
This cultural resistance towards plant-based foods is sometimes paired with political barriers through lobbying by the dairy and animal farming industries, although in countries such as Singapore and Israel there are signs that the lobbying isn't particularly effective.
When European consumers started to demand more vegan and plant-based protein, companies became aware that vegan was becoming mainstream instead of niche. Maarten Schans, Netherlands Foreign Investment Agency
Singapore made international headlines at the end of 2020 when the country approved 'lab-grown' meats to be sold, while Israel – another hotspot for both plant-based foods and cellular meats – made the news when Prime Minister Binyamin Netanyahu became the first head of state to eat a lab-grown meat product, which was made by Israeli food tech start-up Aleph Farms.
However, in the EU, farming and dairy lobbyists were fighting to introduce a ban that would stop plant-based meat products from carrying names such as 'burger', 'sausage' and other such derivatives, which did not pass. Plant-based milks have not been legally allowed to be branded under that term since 2017, and in 2020 a vote approved a further ban on dairy terms such as yoghurt or cheese being used in plant-based products.
This does not mean that the EU is averse to the plant-based foods revolution. The Netherlands, for example, which is known as 'the food valley of Europe', has long worked to be a breeding ground for plant-based foods, according to Maarten Schans, an agrifood specialist at the Netherlands Foreign Investment Agency.
"When European consumers started to demand more vegan and plant-based protein, companies became aware that vegan was becoming mainstream instead of niche," he says. "From that moment, the Netherlands worked itself up to becoming a leader in veganism."
Thus, promoting investment in the plant-based food industry has become a central plank of the Netherlands' national strategy. "In consultation with industry, non-governmental organisations and academia, we have come to a national protein strategy to help realise the desired transition towards increased availability of alternative protein sources for the benefit of the environment and society as a whole," says Schans.
The battle for cheese and bacon (and leather)
The Netherlands' bet on the plant-based industry shows that despite efforts by meat and dairy lobbies to make things complicated for plant-based companies, the sector looks set to keep increasing in size.
Between October 2018 and October 2020, sale values of plant-based meats in a set of European countries (namely Austria, Belgium, Denmark, France, Germany, Italy, the Netherlands, Poland, Romania, Spain and the UK) went up by 49%, to €3.6bn ($4.34bn), according to analysis by the Smart Protein Project.
According to the Good Food Institute, milk alternatives are the most popular product in the plant-based market, accounting for 35% of the total in the US.
A lot of growth is expected in the seafood category, according to Clark, who says this is "a really underserved market right now", but she points to cheese products as the "holy grail" of plant-based foods, as these are often seen by many as the barrier – along with bacon – stopping would-be vegans or vegetarians from adopting a plant-based diet.
However, the plant-based market is not just about food, and the materials and clothing side of the industry is also gaining prominence. It is also experiencing less resistance from lobbyists than the meat and dairy industries, according to Clark. Alternatives to leather are flourishing and fashion brands are increasingly welcoming them.
Whether it is leather, seafood or milk, it is clear that the plant-based market is on a growth trajectory, adapting to the intricacies of different geographies, and is being mainly driven by flexitarians and an increased global effort to protect the environment while moving away from animal cruelty.
Despite the efforts of animal product lobbyists, countries and investors are increasingly moving towards the plant-based market. It starts with an innocent switch to almond milk in coffee, and the next thing a vegan 'butchers' is opening in the local high street. The ethics are excellent, the possibilities are endless, but perhaps most importantly, the profits are there to be (oat) milked.