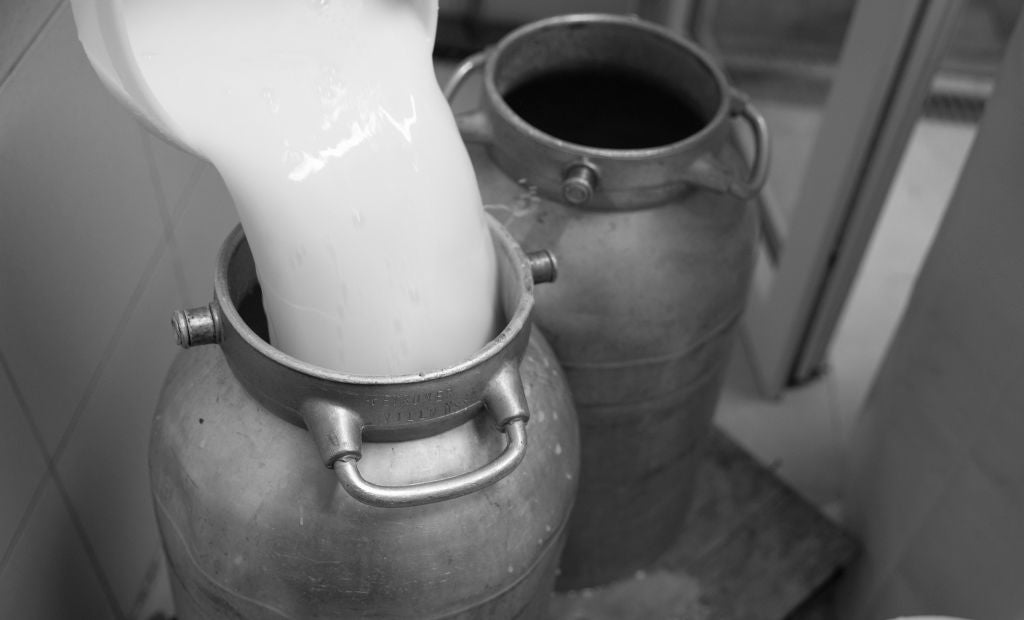 The year was 1993 and milk consumption had been declining for decades in the US. In true California fashion, the California Milk Processor Board (a non-profit marketing board funded by California dairy processors) brought in celebrities in an attempt to get milk flowing back to people's fridges.
From the 1990s to the early 2000s, the likes of Naomi Campbell, Harrison Ford and Beyoncé flaunted their milk moustaches next to the now-familiar 'Got Milk?' tagline. The campaign is still alive and was relaunched in 2020.
Why has milk's appeal gone sour?
Based on publicity, visibility and celebrity endorsement alone, the campaign would be considered a success, but consumption of milk continued to decline across the US.
Its popularity fell more rapidly from 2010, according to the US Department of Agriculture's Economic Research Service (ERS). Between 1995 and 2009, ERS data shows that the per-person US supply of cow's milk available for consumption fell at an average annual rate of 1%. From 2010 to 2017, per capita availability fell at an average rate of almost 2.5% a year.
In just a few years, weekly average purchases of cow's milk declined 12% from about 0.41 gallon per household per week in 2013 to 0.36 gallon per household per week in 2017.
Although the ERS also says that this cannot all be blamed on plant-based milk alternatives, it does believe that the rise of the likes of oat and soy milk played a role in this decline. During the same period, purchases of plant-based milk products increased 36% from 0.028 gallons to 0.038 gallons per household per week.
How well do you
really

know your competitors?

Access the most comprehensive Company Profiles on the market, powered by GlobalData. Save hours of research. Gain competitive edge.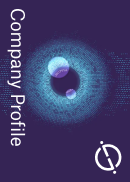 Company Profile – free sample
Thank you!
Your download email will arrive shortly
Not ready to buy yet? Download a free sample
We are confident about the unique quality of our Company Profiles. However, we want you to make the most beneficial decision for your business, so we offer a free sample that you can download by submitting the below form
By GlobalData
Despite gaining most of its popularity in the past decade, non-dairy milks have been around for many years.
In the book History of Soymilk and Other Non-Dairy Milks, compiled by William Shurtleff and Akiko Aoyayi, they find that the earliest mention of non-dairy milk comes from 1226, an almond milk in a Baghdad cookery book. The first reference to soy milk came in 1910, though Li Yu-ying, a Chinese citizen, biologist and engineer, who founded the Caséo-Sojaïne dairy near Paris.
For today's boom in plant-based milk, the seeds were planted in the 1980s and 1990s. Now the largest seller of oat milk in the world, Oatly was founded in Sweden in the early 1990s but only really took off in the past decade. That decade, however, has also seen the demise of the glass of cow's milk, crystallised in the largest milk processor in the US filing for bankruptcy in 2019.
"Despite our best efforts to make our business more agile and cost-efficient, we continue to be impacted by a challenging operating environment marked by continuing declines in consumer milk consumption," said Eric Beringause, CEO of dairy giant Dean Foods, in a press release.
Milk consumption, as a drink, had indeed been falling, but what of other dairy products?
Milk consumption goes down, but dairy stays stable
"While fluid-milk consumption has declined and plant-based beverage consumption has increased (from a small base to what is still a small fraction of fluid-milk consumption), actual dairy consumption in the US on a per capita basis is its highest since 1960," says Alan Bjerga, senior vice-president of communications at the US's National Milk Producers Federation. "This is because of the shift from fluid milk to cheese, yoghurt, etc, over the past five decades." Indeed, cheese sales are hitting record levels in the country.
One of the ways to explain the decline in fluid milk consumption alongside a stable increase in dairy overall comes from looking at demographics, according to Dr Andrew M Novaković, the EV Baker professor of agricultural economics at Cornell University.
Populations keep increasing, and when looking at total sales of food, "surprise, surprise" says Novaković, "it is closely correlated with population". "Dairy is no exception... population growth is simply the largest single driver of total sales," he adds.
Also linked to the effect of demographics on milk consumption is the fact that, despite the efforts of campaigns such as 'Got Milk?' to popularise the drink among adults, it is widely considered as a product for children in most countries of the world, and given that there is an ageing population in most developed countries, this affects milk consumption as well, explains Novaković.
However, what is behind this increasing reluctance among adults to drinking milk? Novaković identifies three main concerns – and their possible solutions – two of which are ingrained in nutrition, while the other concerns the environment.
The fat content in milk has caused some consumers to stop drinking it, but Novaković explains that there is no "sound evidence to suggest that milk fat by itself in some magic way causes cardiovascular disease", and in the case of butter, for example, which comes with similar concerns around nutrition, sales in the US have been increasing.
There is also the problem of lactose-intolerant consumers, but Novaković states that making lactose-free milk is a simple enough process.
Environmental concerns are perhaps the issues more intertwined with the increase in consumers leaning towards plant-based alternatives to cow's milk, but Novaković says that this is one area where dairy farmers can respond in many ways. "We have technologies that help us mitigate methane emissions, and [that allows us] to deal with manure as an organic product," says Novaković.
To oat milk and beyond
These concerns, compounded with the rise of the animal rights movement, have led to not only a decline in cow's milk consumption (while also stopping once-growing markets for products such as goat's milk from taking off) but to more and more plant-based milk alternatives populating supermarket shelves.
However, for the past ten to 15 years there has been a "staple plant-based milk" in almond, soy and oat milk, according to Carlotte Lucas, corporate engagement manager at the Good Food Institute, which has led to a 15–16% market share in places such as the US. However, the plant-based milks scene is starting to see a much more varied range of products, she adds.
"We are now starting to see some start-ups developing more novelty plant-based milks using new crops or proteins that have a unique functionality," says Lucas.
Peas, chickpeas, fava beans… if you can 'milk it', it is going to be made into plant-based milk, and companies all around the world are trying to figure out how to use these foods to create "a better, creamier, more nutritious product", says Lucas.
The other trend in plant-based milk is going to come from companies that will try to bio-mimic conventional milk using plant-based ingredients, explains Lucas, referring to companies such as Impossible Foods, whose other products include the Impossible burger.
"I do not think that means that the staples we have seen for the past ten or 15 years will go away at all," says Lucas. "I think those products are still going to be highly prominent, and each of them provides a little bit of a different value proposition, and they are interesting for different consumers because many of the vegetarians and vegans in the world are super happy with plant-based milks such as oat milk or soy milk – they don't want something that completely replicates conventional milk because they don't want that taste.
"I think we are going to see different types of products marketed to different types of consumers, which is great, because it is all about giving consumers more choices and letting them choose a product that meets their needs."
Can milk adapt to survive?
As Lucas points out, there are different types of consumers – and different milks for them – but this is also true of consumers of cow's milk, who enjoy options from low-fat milk to lactose-free milk. Also, dairy companies are not alien to the opportunities that come with the boom in plant-based products, with the likes of Danone, Nestlé and Cadbury (owned by Mondelez) launching their own brands.
Back at the farm, however, Novaković explains that farmers have made their mind up about plant-based products. "They are furious," he says. "Dairy farmers are furious about plant-based foods."
However, Novaković adds: "A lot of dairy processors are being very pragmatic and they are creating plant-based alternatives to their core product, even though they consider themselves to be a dairy company. They are basically saying: 'If that is what people want, we can make it'."
Indeed, there are many examples of dairy farmers who have turned to plant-based products, from New York's Newhurst Dairy turning their backs on cow's milk in 2016 after 92 years in the business to produce plant-based drinks, to California-based Miyoko's Creamery's initiative to help dairy farmers transition to plant-based farming.
To Lucas, creating a "fair and just transition" for the industry is "absolutely critical" and she thinks that this "is also part of the culture and the ethos behind alternative proteins".
The onus for this falls not only on plant-based companies but on conventional dairy companies that "can and should support their farmers to transition by helping them, training them on how to grow oats or soy, and [teaching them] to build up the infrastructure", says Lucas.
"There is also a big responsibility with governments to facilitate that, to put out in training programmes and subsidies to facilitate this transition, and that is something we are not seeing enough of yet – government engagement and interest in this space – but we need that," she adds.
Adapting to new environmental needs and consumer demands is not exclusive to the dairy industry – the rise in electric vehicles bears some similarities to it – but it is clear that be it for environmental reasons, dietary preferences or animal rights, the way milk is consumed has been changing (or evolving) for a long time now.
After all, celebrities have gone from 'Got Milk?' to walking down Rodeo Drive oat latte in hand in just a couple of decades, and dairy companies no longer seem afraid to venture into the plant-based universe.