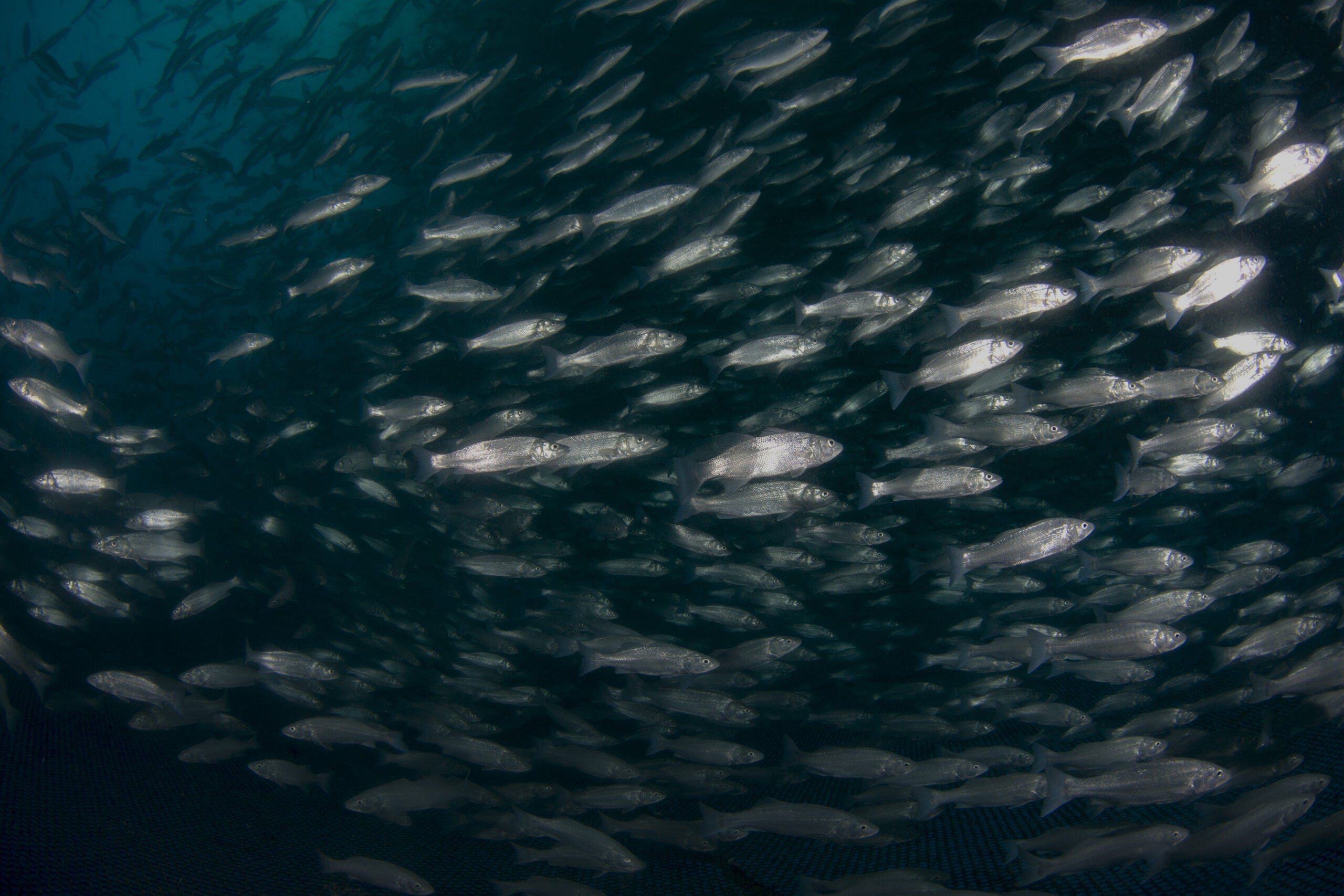 A growing global population, diminishing resources and the ramifications of climate change have resulted in unprecedented levels of innovation, interest and investment in agri-food tech.
Global investment in the agri-food start-up sector rose from $6.4bn in 2014 to $30.5bn in 2020, according to AgFunder. In the first half of 2021 alone, the sector raised a further $24bn.
A core component of this growth is the potential of new tech solutions in aquaculture. Driven by an increase in global demand, complex ocean fishing rights, and environmental and operational challenges presented by traditional fishing methods, aquaculture – the practice of farming seafood – already produces more than half of all seafood consumed globally. According to the Food and Agriculture Organization of the United Nations, it is now the world's fastest-growing food-producing sector.
The UN also estimates that Asia is responsible for 90% of global aquaculture production, making it the ideal launch pad for new solutions in this space. In turn, despite its small size and labour pool, Singapore has sought to position itself at the forefront of aquaculture innovation, building upon both existing industry and a dynamic tech start-up scene.
Home to more than 100 sea-based and land-based fish farms, domestic seafood production will play a key role in the city-state's '30 by 30' vision – raising its proportion of locally produced nutritional needs from 10% to 30% by 2030. Such farms are also serving as a test bed for cutting edge research and development (R&D) and industry partnerships. Solutions required to scale up production in a sustainable, climate-resilient way in order to meet 30 by 30 targets have the potential to be exported far beyond Singapore's own borders.
Cross-discipline collaboration
An increasingly vibrant ecosystem of universities, research institutes, tech start-ups and global nutrition and health players are leading the charge, with the Singapore Food Agency's (SFA) Marine Aquaculture Centre (MAC) playing a key role in facilitating cross-discipline collaboration and driving R&D in tropical aquaculture initiatives.
Located on an island in the open southern waters of Singapore, MAC's shared facilities, such as replicated tank systems and incubator space, are open to companies for research, test-bedding and commercialisation of R&D results. MAC also provides key biological materials such as eggs, larvae, rotifers and microalgae for aquaculture research.
One business that serves to highlight the potential of technology to unlock new possibilities in the aquaculture space is Vertical Oceans. Shrimp farming has been responsible for the global destruction of more than 3.4 million acres of carbon-absorbing mangrove forests since 1980, predominantly in South East Asia. The industry's carbon footprint is, by many metrics, higher than that of dairy cattle, pig or chicken farming. Vertical Oceans has developed a modular, stackable ecosystem for indoor shrimp farming. The prototype, based at MAC, produced ten harvests in its first year – over one tonne of shrimp in total – and is delivering what its founders claim to be "the healthiest and most sustainable protein in the world".
Their vision is to see "the world's first truly vertical seafood production system" installed in every city of the future, making seafood production so efficient "there will be no need to catch seafood from the oceans ever again".
The system, named among 'The Greatest Innovations of 2021' by Popular Science, is the brainchild of John Diener, formerly a divisional MD at Singapore-based animal feed manufacturer Gold Coin Aqua Group, and computer and data scientist Enzo Acerbi. The next step in Vertical Oceans' journey is a scaled-up commercial facility capable of producing 1,000 tonnes of seafood a year. The founders estimate this will require 5,000m2 and that the facility will stand at some 15 storeys high. In October 2021, Vertical Oceans secured a $3.5m seed round with Khosla Ventures, a deal TechCrunch believed to be the first case of a major Silicon Valley fund investing directly in an aquaculture start-up. With the global shrimp market alone valued at $50bn annually, it is unlikely to be the last.
Fishing for investment
Such developments speak to the potential to scale up solutions developed locally, as domestic priorities drive innovation and support. Indeed, S$144m (US$106m) has been allocated towards the funding of a SFA R&D programme to support the 30 by 30 vision, with the development of aquaculture solutions in genetics, nutrition, and disease and health management a major area of focus. In 2021, the SFA selected eight "urban aquaculture" projects for funding, a number of which came with international partners, addressing an array of challenges, from the developing of genetic resources for red snapper, to oral and immersion vaccines against viruses in Asian sea bass.
It is not only government initiatives funding this space in Singapore; a host of multinationals, as well as venture capital (VC) players, are becoming increasingly active. In August 2021, for example, Siemens acquired a significant minority stake in Singapore Aquaculture Technologies, innovators in closed containment systems for fish farming, as part of series A financing round totalling S$9.2m (US$6.77m).
Also in 2021, AquaEasy became the first start-up to be spun out from Bosch's "grow" Singapore incubator programme. The business aims to help drive an increase in the region's farmed shrimp yield through the use of AI. Besides Singapore, it is already in use in farms in Vietnam and Indonesia.
Elsewhere, Hatch opened its Singapore Innovation Studio in 2019, seeking to identify and support Asian start-ups working in the aquaculture space. The Singapore studio is one of three globally, with the other two based in Hawaii and Norway. Last year, 11 companies joined the inaugural programme, with seven drawn from Singapore (including applicants from A*STAR and Singapore's Aquaculture Innovation Centre), and the rest from South East Asia and Australia. They are looking at an array of topics, including nutrition, health, novel production systems, biomass and alt-seafood.
"We were incredibly pleased with the range of companies applying to join the programme, both in terms of technology focus and stage of development," commented Wayne Murphy, co-founder and partner at Hatch, at the time of the announcement. "The participants selected range from very early-stage research projects to companies many years in business, and some having raised millions in investment."
All these developments speak to the potential entrepreneurs, investors, government and industry see in the aquaculture space – and Singapore's suitability as a launch pad for success. Food security has been identified as fundamental to Singapore's national security, but efforts to get there will also drive an increasingly dynamic and innovative aquaculture ecosystem, underpinned by partnerships with industry, academia, VC and government support, delivering new solutions with transformational potential far beyond its own borders.
To learn more about opportunities and incentives for investing in Singapore, read Invest in Singapore: Create What's Next.