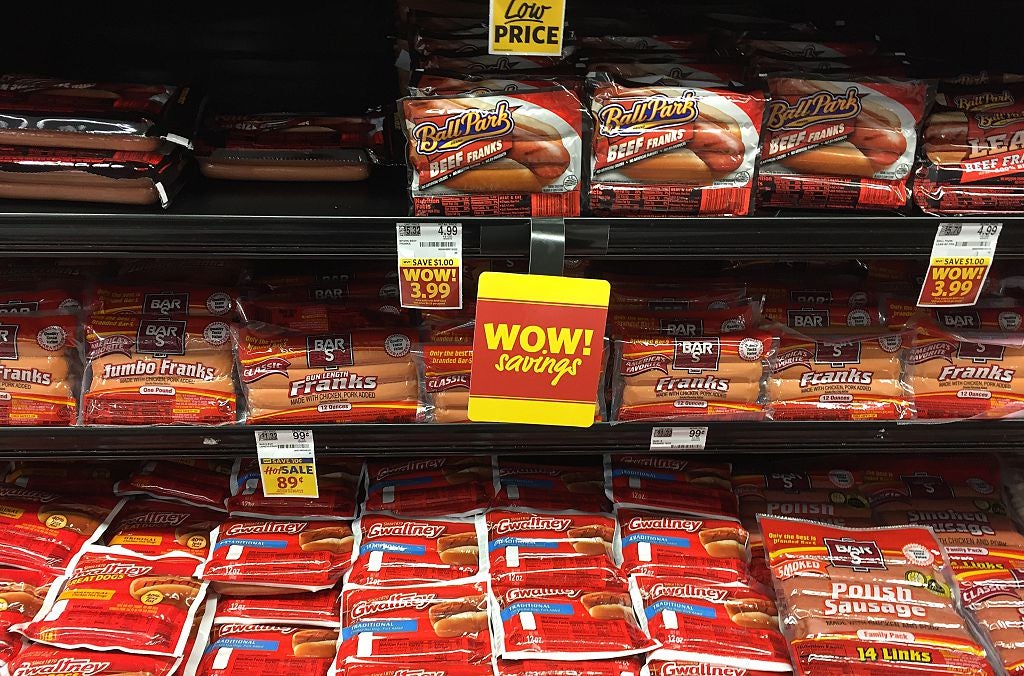 The consumption of ultra-processed foods and beverages, along with declining levels of physical activity, have created a world where in most countries being overweight or obese kills more people than issues related to hunger or being underweight, according to the World Health Organisation (WHO).
The problem is also affecting children. In 2019, an estimated 38.2 million children globally under the age of five were overweight or obese. This is particularly a problem in urban settings, but it is an issue that, once prevalent mainly in high-income countries, it is now on the rise in low and middle-income countries as well. 
In Africa, the number of overweight children under five has increased by nearly 24% since 2000. According to the WHO, almost half of the children under five who were overweight or obese in 2019 lived in Asia.
In a study by professor Corinna Hawkes, director of the Centre for Food Policy at City, University of London, on how the global food system has affected nutrition and dietary patterns, "policies and processes designed to advance the globalisation of the world economy in the areas of agriculture, trade, investment and marketing are shaping dietary trends". 
Hawkes points at three major processes of market integration as being the culprits: the production and trade of agricultural goods, foreign direct investment (FDI) in food processing and retailing, and global food advertising and promotion. All are linked to the process of globalisation.
How well do you
really

know your competitors?

Access the most comprehensive Company Profiles on the market, powered by GlobalData. Save hours of research. Gain competitive edge.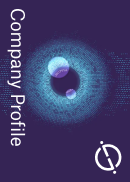 Company Profile – free sample
Thank you!
Your download email will arrive shortly
Not ready to buy yet? Download a free sample
We are confident about the unique quality of our Company Profiles. However, we want you to make the most beneficial decision for your business, so we offer a free sample that you can download by submitting the below form
By GlobalData
More worryingly, these shifts in dietary patterns, along with a decrease in exercise levels, are linked to the increase in people becoming overweight, which in turn puts them at higher risk of cardiovascular issues such as a heart attack or stroke.
Cardiovascular diseases are the leading cause of death globally. According to the WHO, an estimated 17.9 million people died from such problems in 2019, representing 32% of all global deaths. Of these deaths, 85% were due to heart failure or a stroke. Dietary patterns – and ultra-processed foods especially – are not only linked to cardiovascular diseases, but non-communicable diseases (those that are not transmitted directly from one person to another) such as cancer and diabetes as well.
The starting point: the 'nutrition transition'
These changes to diets and lifestyles in general over time are what is known as "the nutrition transition", Dr Barry Popkin, professor at the University of North Carolina's Gillings School of Global Public Health, tells Investment Monitor.
"It is a concept that talks about how we eat, drink and move, and how this has changed over tens of thousands of years, and in the process of that, how it has impacted our body composition," he adds.
Researchers have identified four patterns in the nutrition transition. The Harvard TH Chan School of Public Health describes them in the following terms: 
Pattern 2, early agriculture: Famine is common, slowing the growth of individuals and decreasing their body fat.
Pattern 3, end of famine: Famine recedes as income rises and nutrition improves.
Pattern 4, overeating, obesity-related diseases: As incomes continue to rise, individuals have access to an abundance of high-calorie foods, and they become less active, leading to increases in obesity and obesity-related chronic diseases, such as diabetes and heart disease.
Pattern 5, behaviour change: In response to increasing rates of obesity and obesity-related chronic diseases, individuals change their behaviour and communities promote behavioural changes to prevent these conditions.
Researchers now position most of the world between patterns three and four. However, developing countries are the ones seeing the grimmest consequences of these transitions and changes towards a global food market, and foreign investment is partly to blame for this.
FDI's role in the nutrition transition
One of the factors contributing to an increase in obesity rates in the world has been FDI. Hawkes's study explains that FDI has played a role "in the nutrition transition by shaping the processed foods market and making more processed foods available to more people".
Not only that, Hawkes's work explains that "FDI has made it possible to lower prices, open up new purchasing channels, optimise the effectiveness of marketing and advertising, and ultimately increase sales".
This spread of food processing FDI resulted in "a dual process of dietary convergence towards processed food consumption" and a "dietary adaptation to a wider range of processed foods targeted at different niche markets".
Hawkes's study explains how the shift towards FDI affecting host country nutrition took place mostly from the 1980s, as liberalisation in FDI markets accelerated. "In the 1970s, the first major phase of FDI in the food supply chain focused on producing raw commodities for export, as transnational food companies such as Cargill and Bunge invested abroad in oil crops and cereals for export," it reads. It was in the 1980s, however, that "FDI began to shift away from raw materials for export to processed foods for the host market".
That is when the main shifts that would affect global diets started to take place, as transnational food companies "such as PepsiCo and Nestle invested in foreign manufacturing facilities for foods such as soft drinks, confectionary, dairy products, baked goods and snacks", reads the report.
Hawkes points at the case of Mexico, "where being overweight and obesity increased by 78% between 1988 and 1998". She links this to the introduction of the North American Free Trade Agreement, better known as Nafta, in 1994, signed by Canada, Mexico and the US, and its provisions to facilitate foreign investment.
"A significant consequence of these more liberal investment rules was a rapid acceleration of FDI from the US in Mexican food processing," reads the report. "In 1987, US FDI in the Mexican food-processing industry was $210m. By 1997, this figure had increased to $5bn."
Hawkes acknowledges the lack of data on processed food consumption in Mexico for that time, but points out that between 1995 and 2003 "sales of processed foods [such as soft drinks, snacks, baked goods and dairy products] expanded by 5–10% per year".
The double burden of malnutrition in developing countries
Shifts in dietary patterns as a result of globalised food markets, as happened in Mexico, are putting some countries in an impossible situation.
Rob Vos, director of the markets, trade and institutions division at the International Food Policy Research Institute, explains that developing countries are now experiencing the "double burden of malnutrition". 
This double burden takes place when countries experience not only stunting and wasting among their young population, but also an increase in those who are overweight and obese.
In a study on this problem co-authored by Vos looking into the double burden of malnutrition in sub-Saharan Africa, it is explained that "this shift has been more obvious in urban areas and among higher-income households but is emerging in rural areas and among the poor. A key driver of obesity very likely is increasing consumption of ultra-processed foods, while an array of economic, social and environmental factors impacts stunting."
One of the drivers of this increased consumption of ultra-processed foods in sub-Saharan Africa is FDI. It has helped multinational companies not only sell processed foods and drinks in the region but has also introduced technologies around packaging and processing into the region, as well as commercial practices of branding, which are then adopted by local small and medium-sized enterprises.
In Vos's co-authored study, these movements in consumption are summarised into "five basic categories of change". 
First, the process of moving from home processing and meal preparation to buying processed and prepared foods. Secondly, from purchasing unpackaged to packaged foods. Third, moving from traditional to non-traditional ingredients, products or dishes. Fourth, moving from purchasing only at local small retailers to shopping at large urban supermarkets. Last, a change in snack/sweet food consumption, "such as from sweets as a festival food to sweets as common food, and from sweets for children to sweets for the whole family". 
There are not only negative impacts from these changes, however. Vos's co-authored study adds that "processed food, in general, is the source of major positive externalities". These are food processing being a source of work, and also due to how it "'liberates women by eliminating time spent home pounding grain so they can engage in home chores, leisure and work outside the home". 
Where to from here? Towards healthier food markets
The study on the double burden of malnutrition in sub-Saharan Africa concludes that due to there being both positive and negative outcomes associated with processed foods, policymakers' lives are made more difficult should they wish to bring in legislation to curb their consumption.
One popular measure to limit the appeal of unhealthy foods is by introducing taxation to products with high levels of harmful ingredients such as sugar.
Sugar levies, such as that introduced in the UK in 2018, are a "low-hanging fruit", according to Popkin, who adds that they are an important and easy measure, as it pushes companies to reformulate their products with lower levels of sugar. 
The one measure that Popkin points at as being highly effective is food warning labels, such as those introduced in Chile progressively since 2016, which warn of high levels of saturated fat, high sugar content and high calorie levels. Along with these labels, Chile banned the sale in schools of products that are high in calories, sodium, sugar or saturated fat.
"When Chile instituted these laws the country saw a 25% drop in sugar beverage purchases just from these warning labels, the marketing controls and the schools ban," says Popkin. "It saw really significant drops in calories from all the unhealthy foods." The consumption of sugar and sodium in particular decreased, he adds, explaining that such measures are "impactful, but it takes time to see the impact".
These are not to be confused with traffic light system labels, such as the nutri-score in France, which are not as impactful, according to Popkin.
Can we change food?
With the way modern society lives – more commuting, not having as much time outside work – means time spent on food preparation has typically lessened and convenience has taken over in many countries. 
At the same time, Popkin points out that people who want to be healthier tend to start exercising, but that is only one component when it comes to losing weight or looking after their bodies. "We need to change food," he says. 
"We need to find public approaches that will help make healthier eating easier and unhealthier eating more expensive and difficult," he concludes.
Radically transforming diets all over the world is undoubtedly an issue that is as complex as it is huge. It is clear, however, that cooperation between governments and domestic and foreign food companies is the key to making sure that the world curbs both its malnutrition and obesity problems.
With the Covid-19 pandemic making it more difficult to hit the 2030 Sustainable Development Goal targets when it comes to hunger, as well as having forced millions of adults and children to stay at home for long periods of time, increasing their inactivity levels and making them more likely to eat comfort food, acting on this for a healthier future is as crucial as ever.