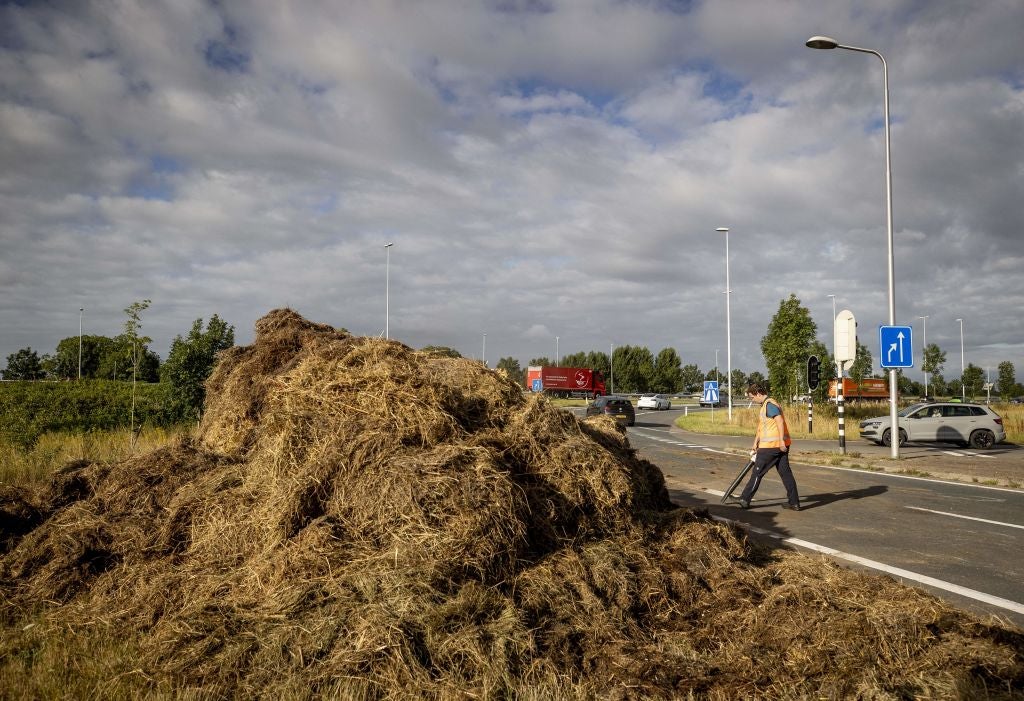 Dutch farmers have been taking to the streets to protest the government's new nitrogen directives announced on 10 June, which will force them to reduce the size of their cattle herds.
The new goal is to reduce nitrogen emissions by 50% before 2030, partly to protect Natura 2000 areas, a network of nature-protected areas in the EU, of which there are more than 160 in the Netherlands. These natural areas should see nitrogen pollution decrease by 75% by the 2030 deadline as a result of these actions. The aim is linked to a court ruling in 2019 that mandated the need to reduce nitrogen emissions, which led to a halting of some 18,000 construction projects in the country, as these are also a source of emissions.
In the Netherlands, nitrogen pollution is mainly caused by burning fossil fuels for energy and transport, and from farming – mainly livestock farming – as an effect of manure (which releases ammonia, a nitrogen compound) but also from the application of synthetic nitrogen fertilisers. Following the 2019 ruling, the speed limit on Dutch roads was reduced to 100km per hour as another way of curbing emissions.
Currently, the Netherlands has the highest livestock density in Europe and the continent's seventh-largest livestock population.
What is happening in Canada with regards to fertilisers?
Meanwhile, farmers in Canada rallied in solidarity with their Dutch counterparts on 23 July, perhaps pre-empting similar issues in their own country.
The agriculture ministers of the provinces of Saskatchwan and Alberta shared a press release on 22 July expressing their "profound disappointment in the federal government's fertiliser emissions reduction target", following the annual meeting of Federal Provincial Territorial ministers of agriculture that week.
According to the ministers, the "fertiliser emissions reduction was not even a topic on the agenda of the annual meeting" and the provinces "pushed the federal government to discuss this important topic, but were disappointed to learn that the target is already set".
The discussion on reducing fertiliser emissions had been announced in 2020 as part of the government's A Healthy Environment and a Healthy Economy plan, which aimed to reduce fertiliser use by 30% below 2020 levels.
The Canadian government still has an open consultation for the reduction target on its website, available for comment until 31 August 2022.
With agricultural powerhouses such as Canada and the Netherlands pushing for such measures, the way the world farms is likely to start seeing drastic changes, and farmers are likely to bear the brunt, especially if these new directives – although well-intentioned – are introduced abruptly rather than gradually.