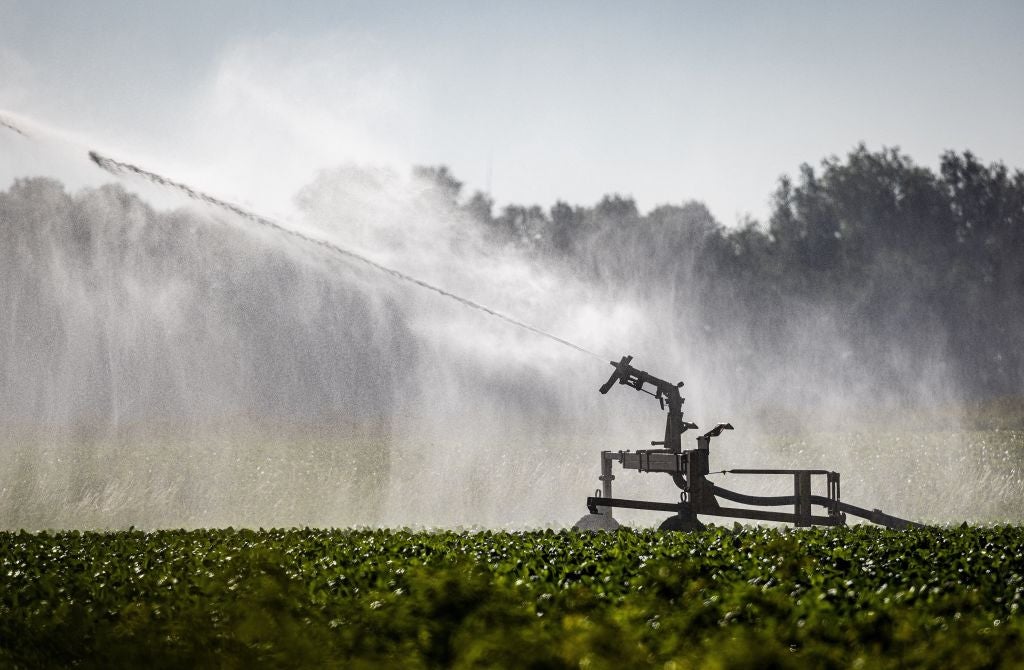 Agritech is a fast-growing industry in the Netherlands, and it is showing no signs of slowing. This makes locating an agritech business in Netherlands a propitious fiscal opportunity for the right investor, entrepreneur or agritech start up venture.
With over 290 agritech-related start-ups in recent years, this is clearly a country that companies and entrepreneurs in the sector consider to be full of potential.  
High-tech farming is considered to be the future of agricultural success in the Netherlands.
Research shows that in the next 50 years, 70% more food is likely to be needed to feed the global population adequately. Though around 10% of this can be achieved by cultivating new land, that is simply not enough.
Where agritech comes in is helping farmers obtain from higher yields of existing agricultural land for the additional 90%, something being driven by the Netherlands.
The Netherlands is one of the world's largest agricultural producers, exporting €65bn worth of vegetables, fruit, flowers, meat and dairy products each year.
In terms of Dutch agriculture, the sector produces mostly cereals (wheat in particular), feed crops (such as fodder maize) and potatoes.
From innovative production ideas to equally innovative processes of how to bring products to market, companies such as, Louis Dreyfus Company, Ceradis, FieldBee, Bird Control Group, Eden Advanced Technologies, Sigrow, FarmVent and BeesDigitalFarm lead the way in agritech across the Netherlands.
Agriculture and economy in the Netherlands
After the US, the Netherlands is the biggest exporter of agricultural produce in the world. With the agricultural sector producing exports of around €65bn annually, it is a major economic contributor, accounting for approximately 17.5% of total Dutch exports.
Of these agricultural and agritech-related exports, the lion's share goes to the country's largest trading partner, Germany.
This alone accounts for approximately 10% of the Dutch economy and employment, with the agricultural sector representing a crucial industry.
Agritech in Amsterdam
Amsterdam is statistically one of Europe's best regions for agritech and new food startups ranked as having one of the finest agritech ecosystems in the world.
Among the factors that afford the city and region this status are overall sector performances, investments and funding, workforce talent and industry knowledge.
Leading agritech companies in Amsterdam crop data platform 30MHz, the dairy farm monitoring app company Connecterra, renowned German vertical farming firm InFarm, and British plant-based meat company Meatless Farm.
DeLokaleBoer, Growy, and Smartkas are also companies that have set up shop in the Amsterdam region, proving that the Netherldands continues to be an attractive location for agritech research and business.
In recent years, Amsterdam has been consistently ranked second of four European ecosystems in the global top 25, with rapid innovation in the agritech sector. In addition to this, agritech-related food and grocery investment and activity have been forecast to continue to climb steadily.
The growth of the agritech industry in and around Amsterdam includes innovations and advancements in services and technologies focused on improving agricultural efficiency and sustainability.
These technologies include advanced farm management software and vertical farming tools, as well as direct-to-consumer delivery apps and services including lab-grown and plant-based meat.
Amsterdam has been the chosen location for multiple companies in agritech with regional connectivity and agricultural expertise being a big draw for investors and sector leaders.
With so much to boast, Amsterdam is one of the best regions and locations for agritech companies, innovation, and overall industry activity.
As the sector expands with year on year growth, Amsterdam cements its reputation as a top location for agritech, consistently attracting innovation and knowledge sharing from all around the globe.
Economic strengths in Brabant, Netherlands
Historically, Brabant is a province with rich and industrious farming and agritech heritage. Agriculture and cattle breeding has been part of the regional economy for hundreds of years.
As technology has progressed, agriculture has simultaneously evolved, giving life to the more recent, portmanteau industry of agritech.
Combined, tech and agriculture have led to the emergence and establishment of Brabant as one of the leading regions for agritech Netherlands-wide.
Brabant has now become a burgeoning part of the region's innovative and investment agritech ecosystem, with a plethora of high-tech systems and materials, life sciences & health, agri-food and IT companies making it their base.
For agritech, Netherlands has few places that can boast the combination of factors for growth to be found in Brabant.
Location, when combined with the open and collaborative community, helps companies that locate and invest in Brabant accelerate their innovation and fast-track their products or services to market, something critical for agricultural firms.
In Brabant, every component, every conceivable machine, every possible integrated system or cyber-physical system can be invented, designed, developed, produced and assembled, marketed, commercialised and maintained, even remotely if and where necessary.
Four patent applications per day emanate from this veritable hotbed of R&D, accounting for 50% of all Dutch patent applications, making it Europe's fastest-evolving tech/industrial ecosystem.
The long-established open innovation and collaboration culture help to fast-track innovation, development and entrepreneurship in helping solve societal challenges and making the region a true innovation accelerator.
Advancing sustainable agritech in the Netherlands
With the focus on global energy supplies, energy savings are a priority for the agritech Netherlands community.
Furthering the cause of energy saving in agritech is the collaboration between government agriculture agencies and Netherlands-based entrepreneurs.
When it comes to developing a more sustainable agricultural industry, agritech in the Netherlands is leading the way.
Starting an agritech business here is an attractive proposition due to the available government subsidies that encourage and support multifunctional agriculture.
This term, 'multifunctional agriculture, is used by agritech companies and farmers to describe the combined agricultural programs with support for farmers and their environment.  
In early 2023, Dutch agritech startup Almacena raised a further €3.5m in investments to improve its digital coffee sourcing marketplace platform and expand its operations to large-scale buyers globally.
Top location for agritech Netherlands: Brabant
When researching companies registered in the agritech-food sector, alongside high-tech businesses that collaborate with them (for example, companies developing sensors, software, machines and processing technology for the food value chain), one of the best locations for agritech in the Netherlands is the Brabant region.
The growth in the number of high-tech and agricultural collaborations in Brabant means a significant amount of financial resources allocated to creating agritech solutions in terms of sustainable local and global food production.
As the Brabant Development Agency study highlighted, an analysis of more than 1600 high-tech companies located in Brabant (with a workforce of more than 10 employees) shows in excess of 30% of these companies are active in the agritech sector.
In addition to the industry-government-agriculture collaborations, the range of sector-specific activities associated with agritech makes this a superb location for the industry.
From advancements in air purification to mechanised sorting, packing and handling harvest produce equipment, agritech spans a range of innovations for real-world application.
Brabant agritech industry activities within the high-tech sector account for around 30% of all industrial R&D in the Netherlands, with an impressive 50% of all patent applications from the Brabant region.
These statistics not only cement this area as one of the best locations to start or invest in agritech, but they also place Brabant in fifth place on the list of the most innovative regions in Europe.
Established companies meet agritech start-ups in Brabant
As one of the best locations for agritech in the Netherlands, Brabant boasts a healthy blend of established companies and agritech start-ups.
Driving this industry prosperity is the growing trend towards innovation that leads to more sustainable development and exploitation of food production in Brabant.
Local agritech-related companies that considered Brabant a prosperous place to locate their businesses include The Protein Brewery (new plant-based proteins), Centronics (tech to keep food products fresh for longer), Carezzo Nutrition (protein-enriched foods) Signify and Plantlab (indoor farming) or ByFlow (3D food printing equipment).
The combination and growth of these and other companies in Brabant have cemented its position as one of the best locations in the Netherlands for agritech.
With the growing economic activity across the agri-food sector, the real-term end-to-end value chain is developed and developing across the region.
As previously alluded to, another reason Brabant, and the Netherlands in general is an attractive proposition for agritech investment is the collaboration of new and established businesses with local academic institutions and facilities.
Combining the fiscal power of agritech with the innovative drive of research and academia showcases both the existing strength of agritech in the Netherlands, as well as the potential for ongoing investment.
Information, statistics and estimates are from Eurostat, Statistics Netherlands, CBS Netherlands, Official Brabant, QS World University Rankings