Building resilient infrastructure, promoting inclusive and sustainable industrialisation and fostering innovation, the targets of the UN's ninth sustainable development goal (SDG9), are easier said than done, particularly for foreign investors looking to expand, relocate or maintain their businesses overseas amid the Covid-19 pandemic.
The lockdowns caused by the pandemic have hit sectors such as manufacturing and transportation, we well as global supply chains, which has resulted in a surge of unemployment. This has been a major setback for meeting the SDG9 targets by 2030, as infrastructure, industrialisation and innovation are key drivers of economic growth and sustainable development.
Indeed, the UN Conference on Trade and Development's (UNCTAD) SDG Investment Trends Monitor shows that there was a drop in investment activity in sectors related to SDG9 in 2020. More specifically, the document states that "in infrastructure and infrastructure industries (including utilities and telecoms) international project finance announcements were 60% lower in value".
The document also states that "the decline in SDG-relevant investment was much larger in developing and transition economies than in developed countries. In the latter groups, gains in investments in renewable energy and digital infrastructure are a first sign of the asymmetric effect that large-scale public support packages in developed countries will have on global SDG investment trends."
Will stimulus packages help to reach SDG9 targets?
Some developed countries have launched huge economic stimulus packages, which will help to restart their economies and move them closer to achieving the SDG targets by 2030. However, developing countries that lack the resources to implement such packages face falling further behind their wealthier counterparts and missing the SDG targets.
The stimulus packages are not the only indicators that highlight the gap between the developed and developing world, and call into question whether some countries can meet the SDG9 target on time, especially given that some investors are looking to restructure their operations and reshore or nearshore their business closer to their headquarters or key markets.
How well do you
really

know your competitors?

Access the most comprehensive Company Profiles on the market, powered by GlobalData. Save hours of research. Gain competitive edge.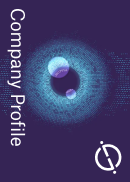 Company Profile – free sample
Thank you!
Your download email will arrive shortly
Not ready to buy yet? Download a free sample
We are confident about the unique quality of our Company Profiles. However, we want you to make the most beneficial decision for your business, so we offer a free sample that you can download by submitting the below form
By GlobalData
"Some of the multinational enterprises' (MNEs) restructuring processes may lead to reshoring whereby multinationals in manufacturing, particularly those driven by efficiency-seeking motives, may bring certain stages of production closer to their home countries or the largest global markets," says Weixi Gong, chief of the investment and technology promotion division within the department for digitalisation, technology and innovation at the UN Industrial Development Organisation (Unido).
The net effect of reshoring and offshoring remains still unclear, contrary to the often alarmist narrative that reshoring effects would almost immediately invalidate traditional location-specific advantages of developing countries. Weixi Gong, Unido
"Other multinationals again would expand international operations to harness emerging opportunities in developing countries for innovative digital products and services, propelled by the demand of growing middle classes in developing countries. Offshoring will therefore remain a business option for many MNEs. The net effect of reshoring and offshoring remains still unclear, contrary to the often alarmist narrative that reshoring effects would almost immediately invalidate traditional location-specific advantages of developing countries."
An analysis by Investment Monitor reveals that the developing world faces greater risks in terms of industrialisation when compared with regions such as North America and Europe. The industrialisation risk index shows that Africa and some parts of Asia still face several challenges based on indicators such as the percentage of the population using the internet, carbon dioxide emissions per unit, manufacturing value added and employment in industry.
Why is SDG9 key for gender equality?
Falling behind when it comes to industrialisation can have a serious impact on the economic development of a country as well as its chances of reaching the SDG9 targets. This is because such shortfalls will deny the country in question opportunities to create new jobs, hinder its fight against climate change, prevent people from entering the formal employment sector, and impact upon economic growth and the fight against poverty.
Gong believes that although industrialisation can significantly contribute to poverty reduction in a country, by promoting structural change, generating employment and facilitating a more efficient use of resources, its benefits have not historically been enjoyed equally by all segments of the population.
Women often have limited access to secure and well-paid jobs in manufacturing industries and related service sectors, and are insufficiently represented in scientific and technical fields. Weixi Gong
"Women often have limited access to secure and well-paid jobs in manufacturing industries and related service sectors, and are insufficiently represented in scientific and technical fields," he says. "This undermines the inclusiveness and sustainability of economic growth."
Gong adds that Unido's investment and technology promotion division supports including women in investment decisions to ensure that foreign direct investment (FDI) projects have a positive impact upon gender equality. This, he states, should lead to a more equitable participation of women in the industrial workforce and in the development of technologies, which would in turn have a positive effect on both households and communities.
The outbreak of Covid-19 has brought with it another threat to achieving inclusive economic growth and narrowing the gender gap, given the manner in which it has caused rising unemployment.
Edward Neequaye is the co-founder of Built Accounting, a start-up that was selected as the winner of the Lead2030 Challenge SDG9 supported by Standard Chartered Bank. He voices his concerns that many small and medium-sized enterprises (SMEs) in developing countries have had to lay off staff or reduce wages, and in some cases actually shut down, as a result of the pandemic, given its disproportionate impact on smaller businesses.
"In Ghana, more than 770,000 staff had their salaries reduced and 42,000 were laid off," he says. "In the midst of all this, SMEs had their capacity to access funding reduced, mainly because many financial institutions chose to limit credit, and SMEs had had a poor sales run and were unable to qualify for financial support. The unintended effect of this is that it widens gender inequality. According to Ghana Statistical Service, women were more likely to have earning reductions imposed upon them or even get laid off than their male counterparts."
Can FDI be a tool to achieve the SDG9?
The Covid-19 pandemic has slowed the progress being made towards reaching the SDGs targeting gender equality and employment, as well as causing FDI activity to plummet by 42% in 2020, according to UNCTAD. However, there are still plenty of opportunities for investors to generate profits by backing projects in infrastructure, industrialisation and innovation, the areas covered in SDG9.
Daniel Pye, an associate in Stafford Capital Partners' infrastructure team, says that FDI can assist in achieving SDG9 as it facilitates the requisite capital flows to design, build and operate the infrastructure that ultimately supports this goal in the places that need it most.
"We envisage opportunities emanating in key sustainable development sectors including low-carbon technologies (such as renewable energy and energy efficiency), utilities (particularly regarding access to clean and safe water, waste and sanitation facilities, and electricity), and social infrastructure (including healthcare and educational facilities)," he says.
Neequaye agrees that FDI can assist in achieving the SDG9 targets, especially in developing countries.
"The areas [that can have the] greatest impact are the agricultural and manufacturing sectors, which are going to create valuable additions to the natural resources these developing countries have, and also get people trained and employed," he says. "In Ghana, for instance, we have seen automobile companies such as Volkswagen establishing plants and Nissan, Kia and Hyundai will join soon under the Ghana Automotive Development Programme, which is expected to generate between 3,600 and 6,600 manufacturing jobs."
The governments and populations of the countries receiving FDI have heightened expectations regarding its ability to improve the situation around the topics of SDG9. Gong says that simply bringing in foreign capital solely to make a profit is no longer considered to be enough. The expectation, he adds, is now that foreign investment must be "quality FDI".
"FDI is being increasingly scrutinised over its social and environmental contribution," says Gong. "Its social contribution is measured in terms of the number and types of jobs that are being created, positive approaches towards gender mainstreaming, paying fair wages and allowing workers to organise themselves and develop their skills. The environmental contribution from FDI should emanate from its role in spearheading the efficient use of resources and advancing the shift towards a clean, circular economy, and driving technological innovations to halt or even reverse climate change."
Infrastructure, industrialisation and innovation are areas that can bring huge benefits to both the investor and the host location. Therefore, FDI's role in meeting the SDG9 targets should be a prominent one, given the profits that can be made and the opportunities on offer to embrace an environmental, social and corporate governance agenda that can help to waterproof a business from future disruptive events and build back better in the post-pandemic world.
This is one of the articles in Investment Monitor's 'SDG Focus' series. The full list of articles is listed below.