The UN's Sustainable Development Goal (SDG) number two – that of achieving zero hunger by 2030 – is not an easy task. Factors such as climate change and conflict, as well as economic, political and societal crises, tend to cause hunger levels to rise and food insecurity to increase.
On top of that, the outbreak of Covid-19 further threatens this situation, with the UN World Food Programme (WFP) warning that the pandemic could "almost double the number of people suffering acute hunger, pushing it to more than a quarter of a billion by the end of 2020".
Indeed, the WFP projects that the number of people facing acute food insecurity will increase to 265 million in 2020 as a result of the pandemic, up from 135 million in 2019, an increase of 130 million people.
Despite efforts to battle global hunger and most regions showing improvement in undernourishment over the past two decades, the situation seems to have been deteriorating since 2014.
Indeed, data from the Food and Agriculture Organisation of the United Nations shows that the number of undernourished people amounted to 8.6% of world population in 2014, and it has been increasing since then, hitting 8.9% in 2019. This means that 690 million people in the world were undernourished in that year.
How well do you
really

know your competitors?

Access the most comprehensive Company Profiles on the market, powered by GlobalData. Save hours of research. Gain competitive edge.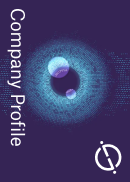 Company Profile – free sample
Thank you!
Your download email will arrive shortly
Not ready to buy yet? Download a free sample
We are confident about the unique quality of our Company Profiles. However, we want you to make the most beneficial decision for your business, so we offer a free sample that you can download by submitting the below form
By GlobalData
What's more, the State of Food Security and Nutrition in the World report predicts that the number of undernourished people could surpass 840 million by 2030, which represents 9.8% of the global population,
This is bad news for developing countries, and the wider economic development community, as it highlights that the world is struggling to reach the SDG of zero hunger by 2030. More specifically, the goal focuses on ending hunger, achieving food security, improving nutrition and promoting sustainable agriculture.
The UN's General Assembly established the 17 SDGs in 2015, with the intention of them all being reached by 2030. The goals are designed to be a "blueprint to achieve a better and more sustainable future for all" and form part of the 2030 Agenda for Sustainable Development, which incorporates the economic, social and environmental aspects of sustainable development.
How Covid-19 has increased food prices
The Covid-19 pandemic has created major disruptions within the global food supply chain, as the lockdowns imposed around the world have resulted in a decrease in food production and an increase in food shortages, which has led to higher food prices.
"Higher food prices are a major driver to the poverty gap in the US and around the globe," says John Boyd of New Jersey-based location consultancy Boyd Company. "The global hunger [problem] has been linked to myriad economic, health, education and human rights problems. Lawmakers, regulators and business leaders are focused on making production and supply chains more efficient and sustainable."
With factories closing down their operations, or minimising their daily production as a result of the pandemic, the availability of food and agricultural products has declined in many countries. Even in the cases where factories have kept on producing the needed amount of products, these were not always reaching the customers on time due to the supply chain disruption, which has further impacted food prices.
Exacerbating the situation, farmers in countries that experienced extreme lockdowns faced difficulties in visiting fields due to the restrictions on the movement of people, which in some cases postponed or delayed planting seasons. This again could lead to both reduced production and higher prices.
The situation has also heavily impacted smaller food producers, with many unable to produce or sell enough products to stay afloat during the lockdowns, which further dented their ability to compete with larger-scale producers. In some parts of the developing world, this means that these producers are more likely to face extreme hunger or poverty themselves.
Can FDI be used as a tool to fight hunger?
When it comes to using foreign direct investment (FDI) to help achieve the SDG to eradicate hunger, Katherine Meighan, general counsel at the International Fund for Agricultural Development (IFAD), says: "Nowadays, more than ever, the full engagement of private sector companies involved in FDI could create conditions so that small-scale farmers can thrive and rural people can break out of poverty." She highlights that public-private partnerships can be instrumental in eradicating hunger and reducing poverty in developing countries worst affected by the impact of Covid-19.
Indeed, FDI can emerge as a key tool to fight hunger and food insecurity, especially in sectors related to agriculture. This is based upon FDI's ability to increase employment levels, promote economic growth, reduce the gap between the rich and the poor, and boost resilience. On top of that, FDI can enhance human capital and introduce advanced technologies to less developed countries.
Boyd believes that the most powerful FDI will be in the emerging precision agriculture sector, sometimes known as agritech.
"I expect that to play major role in achieving food security and sustainability around the globe," he says. "Precision agriculture is the marriage of IT and traditional agriculture – in order to maximise crop yields and profitability while reducing the amount of resources needed to grow crops (land, water, fertiliser, insecticides, etc)."
However, for this to happen multinational companies will have to follow the same standards in host countries as those they practise in their home countries. Nevertheless, for FDI to be a significant tool in the progress towards SDG2, there is consensus that investments in agriculture should promote sustainable investing but also social impact. This means that the investments should not only boost economic growth, but also protect the environment. Thus, investments in food security and water technology initiatives are set to rise up the agenda of the economic development community.
"In the US, the 'brand' of the agriculture and food science industry is also getting a lift, with it now being under the umbrella of 'high tech' – and [this is also linked with] the social impact value of working in an industry playing such a vital role in reducing hunger and poverty around the globe," says Boyd.
Where are 'at risk of hunger' levels rising?
The Covid-19 pandemic is reversing decades of progress in the fight against hunger, with developing countries facing a higher hunger risk, according to an analysis by Investment Monitor based on GDP growth, the prevalence of undernourishment and crops production value per capita.
"It is frightening to imagine that inflated food prices, coupled with the devastating impact of locust invasions and the impact of extreme weather events, could worsen food insecurity for millions of hungry people in the developing world," says Meighan at the IFAD.
On top of that, developing countries are also facing more challenges to kick-start their economies, as they have fewer resources to provide robust Covid-19 stimulus packages, resulting in them falling further behind their wealthier counterparts in a post-Covid-19 world.
However, a recent publication by the UN Conference on Trade and Development finds that developed economies suffered a greater fall in FDI inflows compared with developing countries amid the Covid crisis. The data shows that developed economies experienced a 75% decline of inflows in the first six months of 2020, compared with the same period in 2019. In developing countries the drop was lower, amounting to a 12% decline in inflows in Asia, 28% in Africa and 25% in Latin America over the same period.
Nevertheless, this doesn't mean that developing countries face fewer risks, as any decline in FDI is potentially significant for all countries given the interconnectedness of the global economy. Indeed, a reduction in FDI flows simply provides an extra threat to all countries when it comes to meeting the aims of SDG2, but also other goals such as that of providing good health and well-being (SDG3), decent work and economic growth (SDG8), and zero poverty (SDG1), among others.
This is one of the articles in Investment Monitor's 'SDG Focus' series. The full list of articles is listed below.