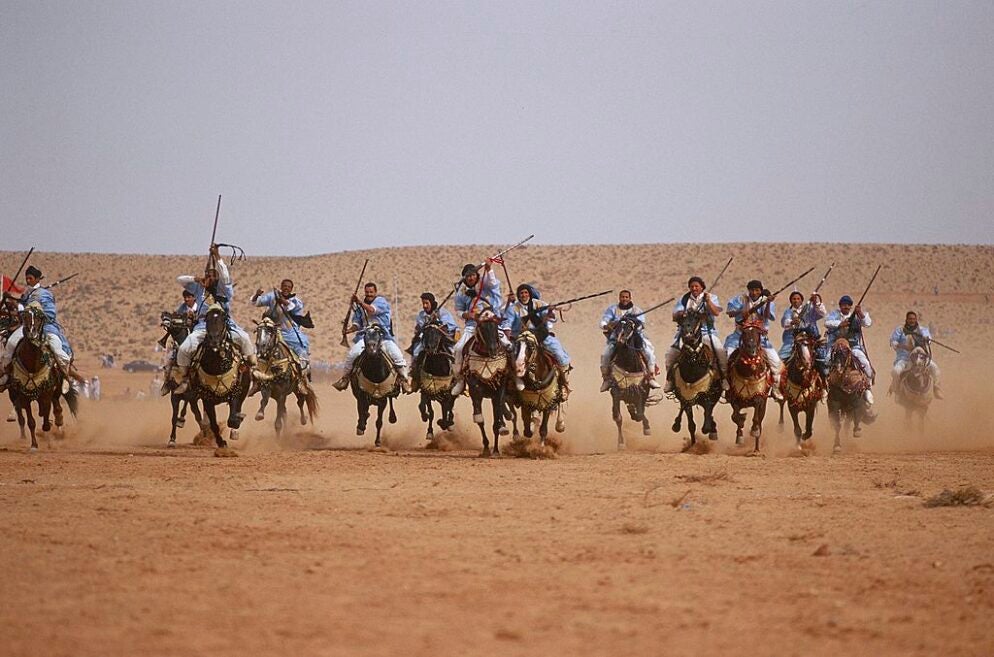 The moussem de Tan-Tan is of huge historical and cultural importance in Morocco, but how much of the area that the festival is held on will be taken over by solar and wind farms to power the UK? (Photo by Herve Bruhat/Gamma-Rapho via Getty Images)
The UK as a country is experiencing one giant burst of 'Nimbyism' – people do not want nuclear power stations or shale gas processing plants near their homes but are quite happy for huge swathes of Africa to be blighted by solar parks and wind farms that provide the country with energy.
It is the greatest paradox of our times – Westerners are embracing 'net zero' and say they want to protect the planet but at the same time they are prepared to countenance massive projects that would scar the physical landscapes of developing countries. Does that not sound a touch hypocritical?
Xlinks – a British start-up ­– is trying to raise a whopping $21.6bn (£15.73bn) to construct two 3,800km-long high-voltage direct current (HVDC) subsea cables between the town of Tan-Tan in the Guelmim Oued Noun region of Morocco with Alverdiscott, a small village near Barnstaple in Devon in the South West region of England. If it goes ahead, it would be the world's longest power link.
By 2030, it would generate 10.5GW of electricity, made up of 7GW of solar capacity and 3.5GW of wind. It would be capable of delivering up to 3.6GW of reliable energy to the UK, enough to power 7 million homes. The concept would include 25 gigawatt-hours (GWh) of battery storage. It would deliver up to 26 gigawatt-hours (TWh) of power to the UK each year, the equivalent of 7.5% of the country's electricity demand.
How well do you
really

know your competitors?

Access the most comprehensive Company Profiles on the market, powered by GlobalData. Save hours of research. Gain competitive edge.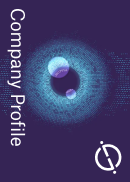 Company Profile – free sample
Thank you!
Your download email will arrive shortly
Not ready to buy yet? Download a free sample
We are confident about the unique quality of our Company Profiles. However, we want you to make the most beneficial decision for your business, so we offer a free sample that you can download by submitting the below form
By GlobalData
The facility would cover a gigantic area of about 1,500km2 in Morocco, almost the size of Greater London. The transmission line would be made up of four separate cables – each 3,800km long – which would form the twin 1.8GW HVDC subsea cable systems. These would cross international waters and dip into the territorial waters of Portugal, Spain and France on four occasions.
The project's chairman is Sir David Lewis, the former chief executive of UK supermarket chain Tesco, who at the start of October took on another job advising the British government on supply chains. Xlinks plans to build at least two factories in the UK to manufacture the cables and to start laying them in 2025, with a target end date of the first half of 2027 and the rest by 2029.
Simon Morrish, the chief executive officer of Xlinks, described the project as "an absolute no-brainer for the UK" in an interview with Green Tech Media in December. He says it would provide renewable energy that acts like baseload power in the country.
Not a 'no-brainer' for Morocco
The project may be a 'no-brainer' for the UK, but it is far from clear if that is the case for Morocco. The Guelmim Oued Noun region – close to Mauritania and Algeria – is considered by desert tourists as the gateway from the Sahara to Morocco, as it connects the desert to the ocean. It is an area rich in historical and archaeological artefacts dating from pre-history to the 19th century. It has rock engravings, caves, rock shelters, kasbahs, granaries and other elements of military, economic and social life. The region has aroused the interest of humans for millennia right up to the dynasties of medieval Morocco.
The town of Tan-Tan is described as a festival of tribes and cultures. Its moussem – a commercial and religious fair – brings together more than 30 nomadic tribes of the Sahara, a living testimony to the Sahrawi oral and artistic cultures. It attracts traders and nomads from as far away as Senegal and Marrakech; camels and sheep are exchanged for grains, tea and sugar.
After 30 years of interruption, the annual fair was celebrated again in September 2004 and Unesco recognised it as part of the intangible cultural heritage of humanity in 2008. The town's surrounding area is a relatively flat, stony plain with occasional intermittent stream beds, low-lying mountains, ridges and saline depressions. Sand dune beaches and high cliffs are found on the Atlantic coast. Beach tourism and Atlantic fishing are among the key economic activities of the population of just under 500,000 people.
The region's far south-eastern tip is located in the disputed territory of Western Sahara and a small strip of land is administered by the Sahrawi Arab Democratic Republic.
Now, Xlinks wants to construct solar parks to feed its project that would cover this amazing desert area, equivalent in size to an astonishing 200,000 football pitches. The site has been chosen because it has the third-highest global horizontal irradiance in north Africa, 20% higher than Spain's and more than twice that of the UK. Furthermore, the shortest winter day still offers more than ten hours of sunlight.
Yes, the cables would be a terrific feat of engineering. Yes, the project would provide jobs in the UK and Morocco. Yes, it might benefit the local economy to some extent (the vast bulk of the $21.6bn sum would be spend on the cables, after all) – but let's not have any delusions about what the project is really about. It is not mostly about renewables and providing the UK with cleaner forms of energy. It is mainly about making its founders and directors very wealthy indeed.
What is 'clean' about long cables?
This project also underscores one of the biggest other problems around the net zero debate. Its backers say that it would provide the UK with 'clean energy', but what is clean about thousands of kilometres of cable? How much copper and aluminium would they use? How much electricity would it take to construct them? How much power would the ships need that lay the cables? Do they have to be a special kind of ship? How much energy would be used to construct the ships? How much energy would be consumed in shipping the cables to the right location in the ocean?
Disturbing the seabed releases carbon and killing fish – whose faeces can lock carbon in the deep sea for hundreds of years – does the same. Solar parks can also kill birds. What would such a massive project do to birdlife in the Sahara? Could it affect their migratory patterns? Not nearly enough research has been done around these subjects and about the impact that such a huge project could have on nature.
Where would all the materials and metals for the photovoltaic (PV) panels come from? And the wind turbines? How many rare earth elements would be used in constructing the wind turbines and the batteries? How much lithium and cobalt would be used in the batteries? How much energy would be needed to construct the PV panels and wind turbines? How long do they last? How are they disposed of at the end of their lifespans? It seems ridiculous to describe a project as one that provides 'clean energy' when so much mining would have to take place to produce the materials needed for it to come to fruition. Do giant mines in the developing world not form part of any 'clean energy' equation?

The project raises wider questions about the developed world's net-zero targets. Total demand for electricity in the UK was 331TWh hours in 2020 but is forecast to jump to between 550TWh and 680TWh by 2050 as 'electrification' of the economy takes place, according to the Climate Change Committee. Electrification means replacing technologies and systems that run on fossil fuels with alternatives such as electric vehicles (EVs), heat pumps and induction stoves that run on electricity. One of the reasons why the Morocco project is being considered is because the UK will require a lot more electricity during the so-called 'clean energy' revolution.
The International Energy Agency declared in May that we are witnessing a massive global industrial conversion that marks a 'shift from a fuel-intensive to a material-intensive energy system'. That has profound implications for the kind of planet that we are going to live on but is not something that policymakers, scientists and business people are thinking nearly enough about. In trying to solve climate change, we must be careful not to turn the world into one giant quarry, solar park or wind farm.
'Net zeroists' harp on about carbon footprints, but how about 'metal footprints' or the footprints that these giant new projects would have on nature? The whole debate has become so binary and does not reflect the complex nature of decisions around energy use and economic growth.
UK could become too dependent on China
The Morocco project raises all kinds of geopolitical issues as well. Would the UK really want to make itself so dependent on Morocco for its electricity supply? On Transparency International's Corruption Perceptions Index 2020, it was ranked in 86th place among 180 countries worldwide. Could a future hostile politician cut or disrupt the cables?
It would probably make the UK more dependent on China as well. The subsea cables would almost definitely use copper or aluminium, as they are the most cost-effective conductors of electricity. China – a dictatorship, in case we forget – produces 60% of the world's aluminium. In 2020, China had a 42% share of the world's total production of refined copper. At present, almost two-thirds of all the world's solar panel equipment is produced in that country.
Rare earth elements are essential to the permanent magnets used in generators for wind turbines and in traction motors for EVs. In 2020, China produced 60% of the world's total rare earths mining output, according to the US Geological Survey. In that year, the country also produced 85% of the world's rare earth refined products. If it is not careful, in embracing net zero the UK will make itself highly dependent on China. Of course, there are also many problems around the production of lithium and cobalt, two other metals integral to the clean energy revolution.
The Morocco project is not the only massive subsea cable and solar energy initiative being planned in the world. Sun Cable – an Australian start-up backed by billionaires Andrew 'Twiggy' Forrest and Mike Cannon-Brookes – plans to construct a 4,200km-long HVDC cable between Australia's Northern Territory and Singapore that could provide 15% of the former's energy needs. The project – known as the Australia-Asia Power Link – would cost up to $30bn (A$40.52bn) and provide between 17GW and 20GW of electricity. It would be backed by between 36 and 42GWh of storage from the world's largest battery. It would cover a massive area of 120km2 with 28m solar panels and other ancillary facilities including battery storage. It is so big, it would be seen from space. When it is ready by 2027, it would be the world's biggest solar park, ten times bigger than the largest one in the world today, the 2.245GW Bhadla Solar Park in Rajasthan in India, which covers an area of 57km2.
Furthermore, these massive projects are at risk of time overruns or rerouting when installing the subsea cables. Interconnectors play a big role and, when they break, they cause the electricity-receiving country a huge problem. There would probably have to be some kind of backup electricity source in place in case that happens.
Our 'brave new world'
The planet is entering a 'brave new world'. Something must be done about climate change, there is no denying that. Yet, many people in the Western world do not want 'dirty energy' in their own backyards but are only too happy for landscapes in the developing world to be scarred so long as they do not see them. They want to live in an almost antiseptic environment in their own country and outsource the messy job of energy generation to poor countries, with just a cable connecting the two.
What we are witnessing is only the beginning and, if we are not careful, we will see a planet blighted by thousands of gigantic solar parks and wind farms. The truth is that developed countries are embracing net zero too rapidly and their leaders are not really thinking about the implications. The sums of money involved are now so great and the vested interests so powerful that people do not want to take a calmer approach. In many ways, the term 'climate emergency' does not help as it rushes decision-making.
The Western world should start by closing down all coalfields and replacing coal with natural gas, the cleanest fossil fuel. The natural gas must be produced in the West or by friendly countries, otherwise it will become too dependent on Russia if it is not on its guard. This would give the West time to develop greener decarbonised technologies such as nuclear fusion, modern fission plants and green hydrogen that can deliver energy at the scale required to replace fossil fuels. During the next decade, decision makers should be putting more emphasis on hybrid vehicles too instead of pushing people directly to EVs. Shale gas has its issues but a country such as the UK should reconsider its advantages.
More than anything else, the UK must think about how it could become self-sufficient in terms of its energy needs. 'Nimbyism' in the UK could result in the country relying on very expensive external sources of energy or make it highly dependent on China and volatile African countries in the future. The UK must take back control.
This article is part of a series that GlobalData Media is publishing in the run-up to the next big UN climate conference, COP26, in Glasgow, from 1–12 November 2021. Our focus is on the opportunities and challenges for business of the transition to clean energy and net-zero greenhouse gas emissions. Other articles in this series include: