Never known to let a good crisis go to waste, corporate lawyers are gearing up for an immense bout of litigation in the coming months and years as the immediate threat of Covid-19 begins to recede.
Much of this will take place between firms. Disputes are brewing over the many private contracts breached in the first weeks and months of the pandemic, as lockdowns shuttered ports and offices across the globe. Many firms are likely to launch disputes not against other firms, however, but sovereign governments.
Intellectual property wars
Faced with chronic shortages of essential products, a number of governments, including Canada and the EU, have strengthened their ability to force companies to share their intellectual property via compulsory licences.
Momentum is now building to go a step further. Governments across the Global South, led by India and South Africa, have been pushing for the World Trade Organisation (WTO) to waive vaccine-related intellectual property altogether. The Biden administration in the US has signalled its support for the measure, but European governments remain sceptical.
The Agreement on Trade-Related Aspects of Intellectual Property Rights (TRIPS), signed by all members of the WTO, is the backbone of international intellectual property rights. The hope is that waiving TRIPS protocols for vaccine-related intellectual property would remove the uncertainty and delays inherent in the process of compulsory licencing, including the lengthy investor-state negotiations and substantial pay-outs that the mechanism often requires.
It would also level the playing field for smaller, weaker states, who have historically refrained from issuing compulsory licences under pressure from the US government and global law firms.
How well do you
really

know your competitors?

Access the most comprehensive Company Profiles on the market, powered by GlobalData. Save hours of research. Gain competitive edge.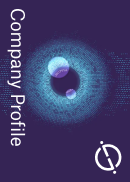 Company Profile – free sample
Thank you!
Your download email will arrive shortly
Not ready to buy yet? Download a free sample
We are confident about the unique quality of our Company Profiles. However, we want you to make the most beneficial decision for your business, so we offer a free sample that you can download by submitting the below form
By GlobalData
BITs demand attention
The Biden administration's support for a TRIPS waiver is a welcome development, but the TRIPS agreement is not the only legal document inhibiting the free use of vaccine-making knowledge.
Thousands of bilateral investment treaties (BITs) are currently in force, providing exceedingly broad protection to foreign investors – including pharmaceutical companies. BITs typically grant investors protection against not only discrimination and direct expropriation, but also against any tax or regulatory measure that could be seen as reducing the value of the investment or undermining the profits expected to be earned from it.
If they feel their rights have been breached, investors can claim compensation in international tribunals – ad hoc panels with the power to interpret treaties and set awards without regard to case law or domestic jurisprudence, as well as the ability to order the seizure of a state's assets if it refuses to pay.
The very first BIT, signed between West Germany and Pakistan in 1959, explicitly included "patents and technical knowledge" in its definition of what counts as an investment. Today, there are 1,198 BITs which explicitly mention intellectual property, intangible property or patents, according to data from the UN Conference on Trade and Development.
Whether or not the WTO decides to grant a TRIPS waiver, countries would still be bound by their BITs. The protections offered in these treaties are notoriously broad, such as the boilerplate guarantee of "fair and equitable treatment", and are thus left open to interpretation by arbitrators.
While the interpretations reached by these tribunals can be contradictory and unpredictable, there is reason to believe that the holders of vaccine-related patents could successfully sue for compensation under many BITs.
As arbitrator David Khachvani wrote recently, even a temporary waiver would likely be seen by a tribunal as a form of indirect expropriation – so long as the investor had already registered their patent with domestic authorities beforehand.
In some arbitral venues, Khachvani points out, investors may have to provide proof of "a contribution of capital or other resources, an investment of a certain duration and an assumption of risk" in order to qualify as an investor.
Moreover, not all pharmaceutical investors will be lucky enough to be based in a country that has a bilateral investment treaty with the country they wish to sue. For instance, US bilateral investment treaties containing explicit protections for intangible or intellectual property extend to only 38 countries. For a US-based pharmaceutical company, this might be a problem – especially since the US has no such treaty with India or South Africa.
Multinationals will lead the arbitration charge
While both issues might be a significant hurdle to smaller players in the industry, multinationals are likely to find them much less constraining.
By dint of their status as multinationals these companies are likely to have substantial investments in major markets across the globe, giving them a much stronger chance of qualifying as an investor during arbitration.
Many multinationals are also able to skirt around issues with the coverage of BITs by launching cases from their foreign subsidiaries, regardless of whether the subsidiary is of any actual relevance to the case.
With more than 300 foreign subsidiaries, for instance, the intellectual property of US-based Pfizer is covered by bilateral investment treaties in 160 countries, 63 of which are home to Pfizer subsidiaries. Johnson & Johnson has even greater coverage, with relevant BITs in 161 countries, 75 of which are home to subsidiaries.
Not all multinational pharmaceutical companies are in such a strong position to launch cases. Despite being effectively covered by BITs in 90 countries, Moderna has only four international subsidiaries – none of which are in a country covered by a BIT with intellectual property provisions.
These numbers don't include protections offered in regional agreements, however, meaning the true extent of treaty-based intellectual property protection is likely to be much greater than these figures suggest.
If the international community is serious about using relief from intellectual property laws to enable the ramping up of vaccine production, a TRIPS waiver may not be enough.
So long as pharmaceutical companies are able to rely on investment treaties for protection, countries that take advantage of such a waiver could be putting themselves at risk of years of expensive litigation and awards – draining the funds they will sorely need to mount a full recovery.
The interactive graphics in this article were made by Georges Corbineau.