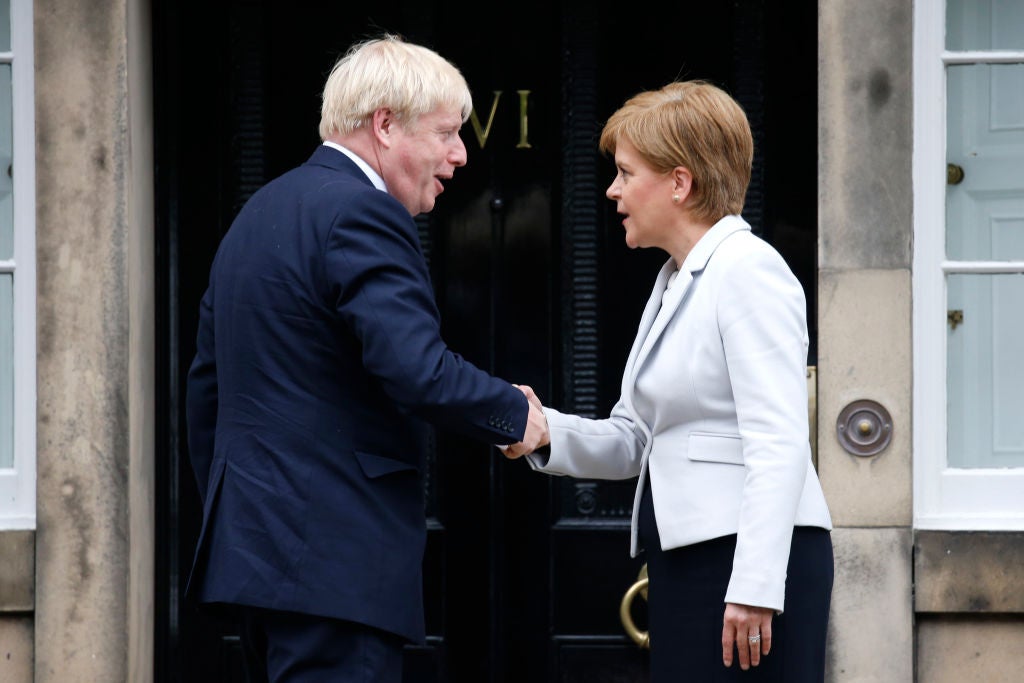 As the Scottish May elections loom closer and polls continue to predict another SNP victory, the likelihood of a second independence referendum is solidifying. Since the 2014 referendum was held, however, much has changed in the UK.
The deficit in Scotland's finances has widened, the UK has left the EU, and Covid has crashed industries and brought recessions. Alongside this, the SNP has been weathering a civil war at the top of the party among its two figureheads, former First Minister Alex Salmond and current First Minister Nicola Sturgeon.
The UK's economic outlook and EU membership may have shifted in the years since the 2014 referendum, but its people have too. Nationalism has seen a rise on both sides of the border and it often feels as though the volume dial surrounding any conflict – whether it be over Black Lives Matter, trans rights, the royal family or Extinction Rebellion – has been turned up deafeningly high.
How can Scots garner a level head to evaluate the question of Scotland's place within the UK in today's world? Does a 'yes' vote to independence given in 2014 automatically register as a 'yes' in 2021? Following the gargantuan task of writing a 'brief' tome of Scotland's history within the union, I have been examining my own history as a proud Scot grappling with identity, politics and identity politics.
The 2014 referendum and a political education
In 2014, I was a 21-year-old living in my hometown of Dundee getting ready to graduate from Heriot Watt University. The city was covered in 'YES' signs in windows, stickers on cars, on the T-shirts of passers-by – you get the picture.
Precursory to this 'YES' wash across Dundee, there had been a year of intensive news coverage of the upcoming independence referendum, supposedly a once-in-a-generation event. For me, this was my first real brush with politics.
How well do you
really

know your competitors?

Access the most comprehensive Company Profiles on the market, powered by GlobalData. Save hours of research. Gain competitive edge.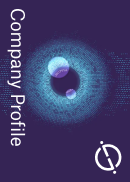 Company Profile – free sample
Thank you!
Your download email will arrive shortly
Not ready to buy yet? Download a free sample
We are confident about the unique quality of our Company Profiles. However, we want you to make the most beneficial decision for your business, so we offer a free sample that you can download by submitting the below form
By GlobalData
Due to an A grade in Modern Studies, I understood the first-past-the-post electoral system and the role of an MP. I had been taught about 'Blair's babes' and the structure of the House of Commons, but what these lessons had failed to teach me was how it connected to me.
As this divisive debate played out across television screens and newspapers, seeped into pub conversations and around my family dinner table, I found myself lost. Up until the age of 21, I had never considered myself a particularly opinionated or political person.
More than that, I had never considered that politics or heavy political discussions were for people like me: creative people with so-so academic achievements and a comfortable but typical middle-class background. As the referendum conversation persisted to my hairdressers and my university classroom, I suddenly realised that not having an opinion or a side was no longer an option.
Me? A nationalist?
I looked to those I trusted for guidance. My father told me to look at the parties and evaluate what they had done for me. He directed me to the SNP and asked me to assess the party's impact on my life.
"Without them," he told me, "you would be paying £9,000 in tuition fees, you would have a weighty loan, you would be carrying debt."
Like me, a whole fleet of young millennials (and now Generation Zers) can point to the SNP as the benefactors of our subsidised educations. This arguably results in a moral debt (or lack of one) to the SNP. Would voting 'no' to independence be biting the hand that feeds you?
Delving deeper into the policies that we should be grateful for, however, surely we would have to point to Scottish Labour for successfully delivering a devolved parliament for Scotland in the first place? Or was this largely a strategic move to stifle the threat of nationalism. Then again, aren't all political moves, when boiled down, strategic?
Should you ever allow emotions to enter politics? Is it possibly to eliminate emotions entirely? I don't think so, but I also think it is unhealthy to vote purely with emotion, as many around me appeared to be doing in 2014.
In 2014, the SNP's university tuition policy, my family's unified 'yes' vote, being a daughter of Dundee – a yellow 'YES' city – and the simplified notion that Scotland being in charge of Scotland on a base level made sense, meant that I ticked the 'yes' box.
The rise and rise of nationalism in Scotland and England
If 2014 sowed the seeds nationalism in Scotland and the wider UK, 2016 poured on the Miracle Grow. Before 2014, and certainly before Brexit, there had been small breadcrumbs of the supposed ancient distain for the English built into my Scottishness.
When I was nine, ahead of the 2002 World Cup quarter-final match between Brazil and England, the shelves of my local newsagents featured football magazines that came with free gifts based around supporting Brazil. The windows of pubs had Brazil flags on their bunting. It seemed confusing to me that we would support Brazil over where my uncle lived. ABE (anyone but England) is commonly accepted across the Scottish youth as an acceptable stance.
I remember an art teacher at primary school had artfully painted little English flags on her nails ahead of the game. When I complimented her, I remember processing her strange scoff in my childhood mind as a weird reaction to such a compliment.
Following the defeat to the 'Better Together' campaign in the 2014 independence referendum, the voices of the 45% 'YES' voters grew angrier, more aggressive and more anti-English than I had ever heard them. Football matches were the only real signs of vehement, anti-English nationalism surrounding me as a child. I imagine that growing up now in a 'yes' city, particularly following the 2016 Brexit vote, would be a very different education.
In 2016, the Brexit voting map was a stark and clear example how differently Scottish and English people thought about their politics. It was the first time as an adult (and outside of football) that I had felt 'other' from our southern neighbours.
In political debates in the run up to the 2014 referendum, Scots were told by Conservatives and Scottish Labour to vote 'no' to independence in order to stay in the EU. In 2016, Scotland voted remain in the EU by 68% to 32%. It left, regardless.
This result resonated with Scotland. It bred a similar feeling to the way that Scots had been angered by Margaret Thatcher's policies in the 1980s, a time in which financial services took precedence and the London-centric rules were forced upon powerless Scots from Westminster.
In retaliation, Labour dominated Scottish politics during and after Thatcher's reign. However, the party's lack of a coherent plan for Scotland and its inability to balance a desire for independence with devolution that Westminster deemed acceptable caught up with Labour.
As a result, the party was largely replaced by the SNP in both Holyrood and in parliament (as far as Scottish seats went). The SNP appealed not only to the Scottish moral sense of fairness, but to the desire never to be overruled by a polarising leader, such as Thatcher, again.
Tea and Tories
Shortly after the Brexit vote, I moved to London and ended up working in the offices of a world-renowned newspaper. This office – although widely multicultural, with Aussies, Africans and Irish to name but a few nationalities – was quintessentially English.
There were highbrow conversations about preferences for Yorkshire Tea, who would do the M&S biscuit run, and once David Cameron literally swanned past my desk. As I opened my mouth to joke about throwing my stapler at his head, colleagues on surrounding desks started to sing his praises. I stood gaping like a fish as my brain clicked: they voted for him.
They voted Conservative… and I loved these people. Although I missed battered pizza suppers from Dundee, walks along the coast and air that didn't make my nostrils black, I loved this office. I rarely, if ever, noted any differences or divides between me and my colleagues with regards to nationality.
I had grown up being taught that 'Tory' was a dirty word. I am lucky that I had smart, kind, open-minded colleagues with whom I could talk through political views without there ever being a threat of friendship withdrawal. We could agree to disagree.
This was how I wish everyone I missed back home (and even those I didn't) could discuss politics: safely and with the objective to actively listen. With the rise of keyboard warriors and identity politics, many are either too angry or perhaps too scared to enter into deep discussions with people holding the opposing view. These discussions did not sway my beliefs, they strengthened them and should a second referendum materialise, I think they will prove crucial.
Whether Scotland succeeds in becoming independent or remains as part of the UK, England is a crucial component of the long-term success of the country, either as a significant trade partner and necessary negotiating partner in untangling years of union or as a neighbour in a kingdom we will have voted to remain within (for a second time).
Is a second independence referendum inevitable?
I am in a very different position in 2021 than I was in 2014. I have lived in London since 2017. I have voted in one general election as an English resident where an SNP candidate was not on the ballot. I have had to form political opinions independent of my surroundings and without my loved ones' opinions. I have had four years to look at my home country from the outside. I have had four years to live among my southern neighbours, to try and understand their – at times, bewildering – election results.
I have mixed with and loved people that have polar opposite views to my own. I have been privileged to listen to some of the most prolific political figures discuss world problems. I no longer consider myself beneath political discussions or unworthy of holding an independent and polarising opinion to those around me, as has often been necessary in the recent years of my life.
When writing the aforementioned long read on the history of Scotland and its place within the union, I had the pleasure of speaking with some of the most well-informed voices when it comes to Scotland's legacy and possible future.
I realised fairly quickly, while speaking with some of the most intelligent voices on the topic with very thoroughly formed opinions, that I was bound to agree with all of them. Yes, Scotland should be independent, because yes, England and Scotland are clearly moving in drastically different ethical, moral and political directions.
Yes, the deficit would mean that Scotland would become economically devastated by the breaking of the union. Yes, reapplying for EU membership would require colossal tax cuts and would take years of austerity measures to achieve. Yes, England would be a crucial trading partner for Scotland and leaving a partnership with the country would ironically give it more power to harm the Scots than if we were to fall under its more direct influence as part of the UK.
So, if I can agree with both pro and anti-independence arguments, and I am certain I am not the only Scot that will feel this way, how can one decide? I believe it comes down to a head or heart decision. My heart wants to see Scotland govern the way Scotland wants to be governed. My head knows that it will not be the sunlit uplands of unproblematic freedom that some Scots envision.
It was painful to hear my Scottish peers describe the gagging order of Brexit, to feel as though Scotland was being dragged behind Westminster with no respectful exchange of ideas. Yet there was also pain in feeling divided between my home nation and the one that I lived in as I heard vitriol against the other in both.
Whatever happens following the May election, I hope that people will enter the inevitable debates across the UK with the intention of listening to all sides and make an informed decision, even if that decision means following your heart over your head.
We are living in an era of tumultuous politics and volatile economies and I think a large majority of the public, Scottish or not, are fatigued. The thought of a second referendum being run is exhausting to many. People are tired of politics and politicians and this now falls against the backdrop of a devastating pandemic. Alex Salmond creating Alba or Boris Johnson being at the centre of yet another sex scandal are difficult things to care about.
People have to connect again with what is important to them. Political affiliation cannot continue to be an ill-informed opinion proclaimed loudly to lure social media trolls into an argument as an act of blowing off steam.
An opportunity to work for a fair day's pay, for affordable quality education and housing, tackling poverty divides, bolstering social responsibility across society, stopping the preaching of hate and tackling environmental issues; these are the issues that need to be addressed, that create connection.
These issues have a much higher likelihood of engaging the younger generations, but could an independent Scotland significantly address these issues head on without being distracted by the untangling of the union? Likewise, would remaining in the union allow for these issues to be properly addressed in Scotland, if the two nations are to remain at polarising ends of UK politics?
If a second referendum comes, I expect the arguments addressing these two questions will be loud, and we would all do well to listen.
Home page image by Duncan McGlynn/Getty Images