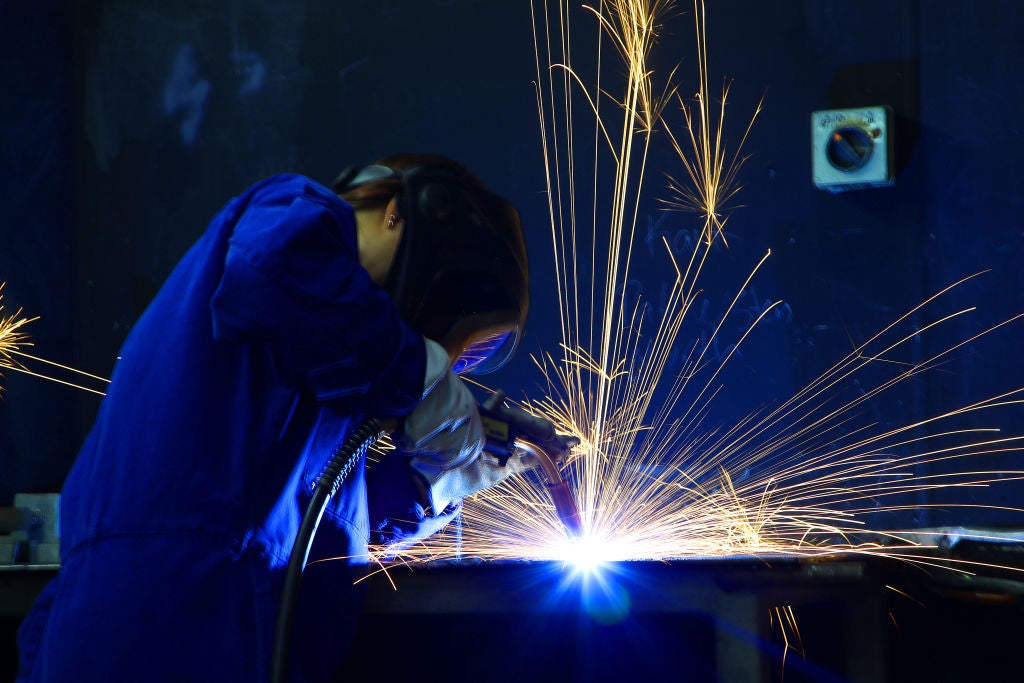 In February 2020, the US Chamber of Commerce Foundation released a report on hiring in the modern talent workplace. A survey within the report showed that 74% of respondents agreed that there is a lack of skilled talent among the available workforce in the country. Some 48% said that candidates lacked the skills needed to fill open jobs.
The report went on to provide three actionable solutions. The first was to suggest an increase in upskilling initiatives for current employees. The second was to work with educational programmes to strengthen talent pipelines. The third point highlighted the need for better alignment between educational curricula and the skills required in the workforce.
Granted, this advice was before the added wrench of Covid-19 and Joe Biden's presidential election victory. Yet for many years now, throughout pandemics and presidential changes, throughout financial crises and industry booms, the US skills gap has persisted.
Gaps in gaps in gaps
The skills gap has existed for so long that it has created gaps within its gap. Mike Rowe, host of the US TV show Dirty Jobs, often talks about a 'will gap'. This takes in the theory that certain types of jobs and a career path based around an educational route have been promoted for generations at the expense of other options.
Governments and academics need to learn the language of Generation Z if they want them to play a role in plugging the skills gap.
Mark Perna, CEO of TFS Results – an Ohio-based education and workforce development consultation firm, and author of Answering Why: Unleashing Passion, Purpose and Performance in Younger Generations – believes there is another gap within the gap. He says that the 'awareness gap' is a product of people lacking understanding of the career pathways that are accessible to them.
How well do you
really

know your competitors?

Access the most comprehensive Company Profiles on the market, powered by GlobalData. Save hours of research. Gain competitive edge.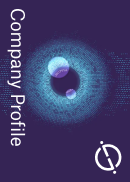 Company Profile – free sample
Thank you!
Your download email will arrive shortly
Not ready to buy yet? Download a free sample
We are confident about the unique quality of our Company Profiles. However, we want you to make the most beneficial decision for your business, so we offer a free sample that you can download by submitting the below form
By GlobalData
"It is the space between what people think they understand about an industry or occupation and then what is actually true," he says. "Closing the skills gap will happen when we close that awareness gap. I am trying to get people to understand that in order for young people to be able to step towards what I call their 'light at the end of their tunnel', they need to understand that all things are possible."
A good example of a sector with a significant 'awareness gap' is manufacturing, with many failing to realise how high-tech the industry has become through industry 4.0. There is a misguided view that manufacturing is a 'working with your hands'-type job, and therefore not appropriate for society's smartypants. This couldn't be further from the truth.
Not only are jobs in manufacturing and supply chains varied, they also often require a vast range of skills, from coding to logistics to engineering. There also tends to be better progression when compared with more blue-collar roles, with many different career pathways available.
Premiering soon… Manufacturing: the TV Show
Perna argues that if younger generations can't see it, they won't aspire to be it. "There are no television shows dedicated to manufacturing," he says. "There are medical shows, cop shows, legal shows, so people can easily get a glamourised idea of what that might look like."
Being passionate about manufacturing, I would be an avid viewer of a TV show based around the subject. In the UK, we could have whole dramas based around British manufacturers sitting in a darkly lit room discussing the benefits or otherwise of Brexit. An automaker from Sunderland could shout across the table: "Are we getting the new Qashqui model or not?! Don't toy with me, Makoto!"
The US version could tell the story of Trump's tariffs and their impact on the steel industry. A man would get a news alert, his face dropping…
"What is it Troy?"
"It's the president, sir, he's, uh, he's just raised the tariffs!"
[Cue dramatic music as the camera pans across everyone's shocked faces.]
A TV show on manufacturing maybe wouldn't have to contain such overblown drama, but for an industry that underpins the operations of everyday life – the car we drive, the food we buy, the electronics we use – one has to think that TV writers could find a worthy plot around the topic.
Don't be a debt dummy
In the US, there is a cookie cutter approach to gearing the younger generations up for work. The majority of parents expect their children to go through higher education, often a four-year college degree. Yet very few degrees guarantee a career, although almost all of them come with a weighty bill.
Across the past two decades, the weight of the national student loan debt in the US has become $1.47trn heavier. This is a huge bill considering that the country's skills gap hasn't tightened in this time. Feeding back in to Perna's 'awareness gap', he describes an example of a different approach to career and education.
"On a visit to a John Deere manufacturing facility in Iowa, I met a 24-year-old called Megan," he says. "I asked her what had brought her to John Deere."
Megan had been a 4.0, straight As honour roll student and in her sophomore year she started registering for classes for her junior year. She ended up taking a welding class, fell in love with it, gained her certifications and by the end of high school she decided to skip the college step and instead move straight into a welding career with John Deere.
Some may be thinking: well, that is a working-with-your-hands job. What about her education? What has Megan the welder got to fall back on? Well, after working at John Deere for one year, she became eligible for an employee benefit that would see two-thirds of her higher education fees paid for.
"So, she went off to get a four-year degree in business, and John Deere paid for two-thirds of it," says Perna. "She paid the other third pretty easily because, of course, she makes great money – she is a welder!"
This creative career pathway means that Megan is sitting pretty compared with many of her peers.
"Now, at the age of 24, she has got a tremendous competitive advantage," says Perna. "She's got robust academic knowledge, technical competencies and professional skills. On top of that, she has got a business degree and her college debt is zero. She is working her way into a fast-track management programme."
What do you want?!
Megan was perhaps a little fortunate that she had the ability to take classes in high school that allowed her to discover this passion that was also a marketable skill. For many young people in the US, particularly Generation Z, there is an immense pressure to define themselves.
Across the past two decades, the weight of the national student loan debt in the US has become $1.47trn heavier. This is a huge bill when it is considered that the country's skills gap hasn't tightened in this time.
It is the first generation that has grown up surrounded by social media, and this has spawned millions of young adults who have labelled themselves in various ways across numerous sites without really knowing who they are. This spans hobbies, sexuality, pronouns, internet communities, and can very easily spill over into careers.
This necessity to label, define and know thyself is combined with all the knowledge in the world being available at the click of a button. How can Generation Z be expected to plot a clear course and decide a definitive future action when there are so many avenues open?
Ironically, this is where the awareness gap clashes with the awareness overload that afflicts Generation Z. How can roads less travelled – manufacturing careers such as Megan's path to being a debt-free welder supreme, for example – be visible to young people when they are more obsessed with gazing into a TikTok screen while their parents scrimp and save to top up their college fund?
Governments and academics need to learn the language of Generation Z if they want them to play a role in plugging the skills gap. Likewise, parents, companies and the younger generation need to start adjusting their ideals when it comes to college and career.
I would love to see #supplychainstan or #manufacturingchallenge trending on TikTok. For what reasons would these hashtags trend? It is up to the US government and industry leaders to get creative with that one.
Home page image by Phil Walter/Getty Images