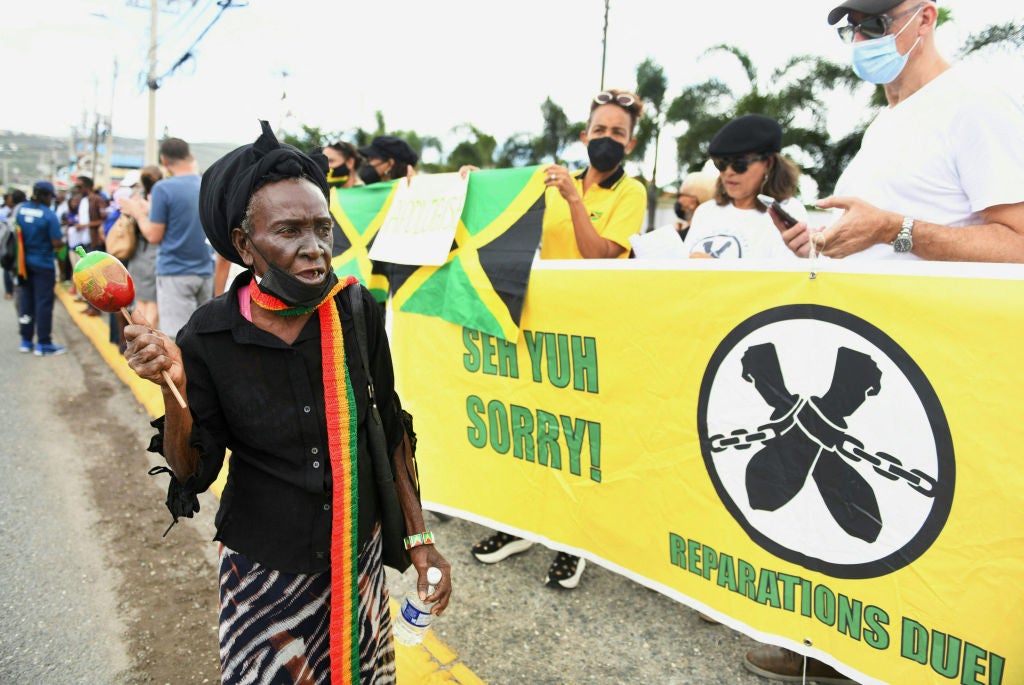 The Duke and Duchess of Cambridge were received by a fanfare of support and waving crowds on their recent visit to Jamaica, a photo opportunity that completely backfired on one awkward occasion.
More awkward, however, was the fact that the Royals were also met by protesters during the second day of their trip, a flurry of placards reading 'reparations now' and 'apologise' (in reference to the UK's historic role in slavery across the Caribbean region).
Worse still, just to ensure that the Royal visit was indeed a car crash affair, Jamaica's Prime Minister Andrew Holness told William and Kate that Jamaica was "moving on", explaining how issues like the horrors of slavery remain "unresolved" – in other words, effectively giving notice that the country will remove the Queen as Jamaica's head of state and become a new republic.
Calls to ditch the Queen from her titular right have been growing for several years in Jamaica, but especially in recent months due to Barbados's decision to become a republic in late 2021 – the first Caribbean country to replace Elizabeth II with a (first-ever) Barbadian president as head of state.
These sentiments seemed to reach fever pitch with the Royal visit, shuttle diplomacy that was meant to bring the UK closer to its Caribbean allies. If in any way it was also intended to help decrease the chances of another 'Barbados' incident, it has in that respect failed most spectacularly.
Within the British Commonwealth, Barbados's bold decision was the first of its kind in many decades, and was, to all intents and purposes, completely symbolic since the country has been independent of the UK for 56 years (albeit with Queen Elizabeth as its ceremonial head of state). Should Jamaica leave, the same would apply, since it gained independence from the British Empire 60 years ago.
How well do you
really

know your competitors?

Access the most comprehensive Company Profiles on the market, powered by GlobalData. Save hours of research. Gain competitive edge.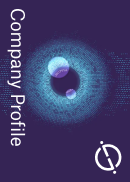 Company Profile – free sample
Thank you!
Your download email will arrive shortly
Not ready to buy yet? Download a free sample
We are confident about the unique quality of our Company Profiles. However, we want you to make the most beneficial decision for your business, so we offer a free sample that you can download by submitting the below form
By GlobalData
Stop blaming China for Jamaica's self-determination
Barbados's exit from the British monarchy was met by a media frenzy of Anglo/American Sino-hawks who blamed the country for abandoning 'the West' for Chinese money – in other words, an ugly cocktail of fearmongering and geopolitical mansplaining that both demonised Beijing and belittled Barbados's agency.
Jamaica seems set to receive the same (mis)treatment. Even now, before it has even begun the formal process of becoming a republic, conservative social media is popping off, with one tweet reading: "The PM of Jamaica is again making statements about becoming a republic. Get on with it, the British people won't hold you back! Good luck with China!"
The past decade has indeed seen Chinese money fly into the Caribbean at breakneck speed, much as it has flown to most parts of the developing and developed world. In fact, since 2013, $6bn has been pumped into the region.
Like many countries, including some in the EU, Jamaica opted into China's Belt and Road initiative (BRI), Beijing's nine-year-old strategy of building infrastructure (and influence) around the world. Through this, and non-BRI projects, the country has received some $3bn of Chinese direct investment into bauxite mining, sugar production and infrastructure. Chinax lent $600m alone for the construction of a 67km highway that traverses north to south Jamaica.
What is wrong with that? The sinophobic assumption is simple: Chinese funding is up to no good – but BRI projects are not all good or all evil, unlike so much of the anti-China rhetoric that has proliferated over the past five years from 'the West'. Similarly, to a degree, IMF debt burdens across the developing world carry both positives and negatives for the host nations. Let us please not forget that 'the West' still remains the leading investor in Jamaica, both historically and currently.
Whether it is a Chinese or US creditor, there is no such thing as a free lunch. The difference is that China opened a cheap lunch canteen long before anyone else. Unlike other superpowers, the BRI has successfully injected vast sums of money towards much-needed infrastructure development across the developing world. In the void left by British and Western neglect, countries such as Jamaica and Barbados have taken up the Sino offer, attracted to the speed and unconditionality of capital from China.
The West needs to stop whining via anti-Chinese rhetoric that only fuels a Cold War-esque, zero-sum game between 'us' and China, and maybe also stop blaming and patronising small countries such as Jamaica and Barbados for ordering Chinese takeouts.
Last year, the BBC asked the Prime Minister of Jamaica, Mia Mottley, why she had been so vocally supportive of warming relations with China. Mottley retorted that she is complimentary of all sides: British, American, Canadian and Chinese. "People who believe that, because we want to be friendly with China, that means we are [their] pawn, tells us what they think about us in the first place," she said. "We are capable of being friends of all and satellites of none."
Fear of Chinese investment is exaggerated
That said, there are some natural concerns surrounding Chinese funding. Beijing, after all, operates an authoritarian government with very different values to liberal democracies – issues such as the ongoing ethnic cleansing and genocide of Muslim minorities across the country should not be glossed over.
Thus, as an ideological competitor with unclear geopolitical intentions, it is understandable that Western superpowers such as the US view China's external influence, pioneered by the BRI, with trepidation – especially when it is closer to home in the Caribbean or the EU. Little wonder, therefore, that in his first public speech as head of MI6, the UK's foreign intelligence agency, Richard Moore accused China of setting "debt and data traps" across the world. Moore was tapping into the now pervasive narrative, promulgated by the Trump administration, of the 'Chinese debt trap', traps that lead to territorial concessions.
However, other than China's 2017 seizing of the Sri Lankan port of Hambantota, after the country was unable to pay the debt for its redevelopment, there is little evidence of Chinese land-grabbing among the thousands of BRI projects it has undertaken. Even the oft-cited example of Hambantota is more nuanced than a 'predatory China bullying poor old Sri Lanka'. Similarly, 2021 saw many reports of Beijing seizing Uganda's only international airport due to unpaid debts – something that has not actually happened.
Meanwhile, Chinese funding has helped feed the enormous infrastructure gap in most emerging markets, such as Jamaica.
British arrogance on the subject is particularly obnoxious
One only needs to listen to the protests against the Royal visit to understand that Jamaica's road-to-republic is about historic crimes, not China.
One of the main activist groups, Advocates Network, wrote an open letter detailing 60 reasons why the monarchy should compensate Jamaica, to mark the country's 60th anniversary of independence.
"During her 70 years on the throne, your grandmother has done nothing to redress and atone for the suffering of our ancestors that took place during her reign and/or during the entire period of British trafficking of Africans, enslavement, indentureship and colonisation," the Advocates Network wrote.
In his only public speech of the visit, Prince William described his "profound sorrow" over "abhorrent" slavery, but stopped short of an apology.
This gross history of subjugation hangs over the UK's relationship with Jamaica and many other Commonwealth countries. Other than general apologies over the decades, the UK has done little to atone for its unconscionable crimes in the Caribbean. Jamaica's desire to break away from this awful past was galvanised by the Black Lives Matter movement in 2020, especially the wave of iconoclasm that reverberated across North America, Europe and beyond.
In mid-2020, following new rounds of apologies from financial, political and religious institutions across the UK, the Caribbean states said, once again: 'Sorry is not enough!', calling on those who benefitted from slavery, such as Lloyd's of London, to go further than apologies and fund more Caribbean development.
With all of this in mind, Jamaica's likely decision to drop colonial vestiges of British monarchy (the Queen, but not the Commonwealth) is a small but historic moment of empowerment for the nation, another step towards its recovery from crimes against humanity. As such, the very least Britons can do (especially white Brits) is have the dignity to applaud Jamaica's transition, not depreciate it by focusing on China. For goodness sake.