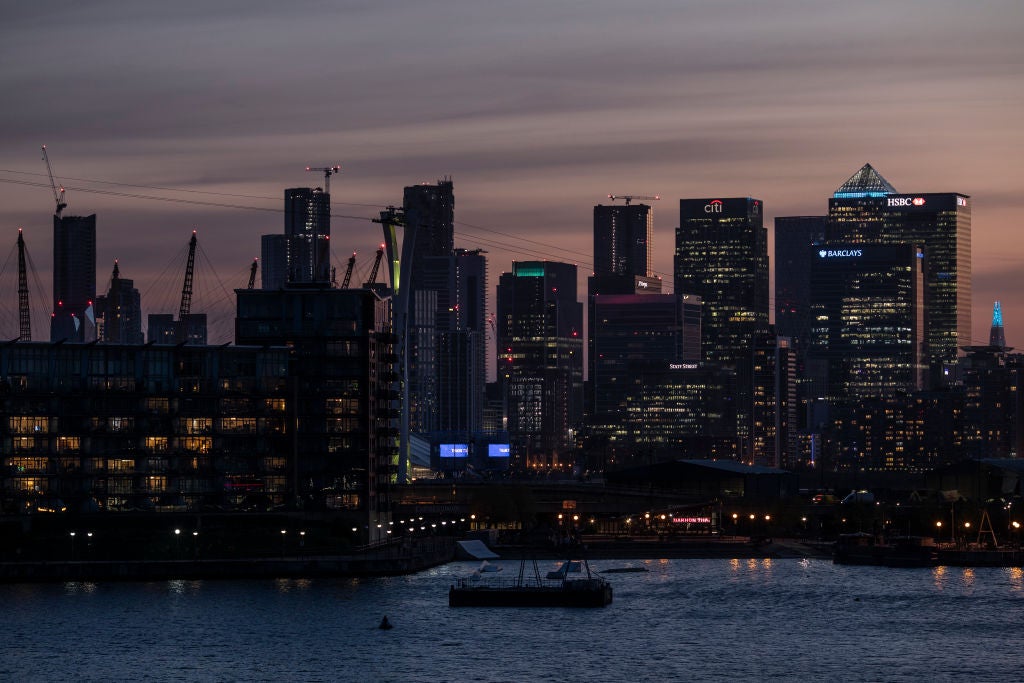 Free ports are nothing new. In 1931, the leader of the Liberal Party, David Lloyd George, waxed lyrical about them in an impassioned speech against economic nationalism. Holding the microphone today is Rishi Sunak, chancellor of the exchequer and proponent of Brexit. In his March 2021 Budget, when announcing the formation of eight such zones, Sunak stated that the free ports "would bring investment, trade, and most importantly jobs, right across the country".
For Sunak and company, free ports are key to addressing regional economic inequality – 'levelling up' – and realising the Vote Leave dream of a free-trading, global Britain. In fact, just the carefully chosen language, 'free' and 'port', evokes images of an unencumbered Britannia reviving the glory of its maritime empire, so to speak.
OK, that is great, but what on earth is a free port? A good starting point is the Christopher Nolan blockbuster Tenet, which does a fabulous job at explaining free ports (if nothing else) amid its time-bending, mind-destroying narrative. In short, free ports – usually known as 'special economic zones' or 'free zones' – are designated areas within a country that benefit from special business perks, namely reduced tariffs, taxes and regulation.
The UK's new crop of free zones – which Westminster says will "create jobs, drive investment and regenerate communities" – will be coastal and inland, and as large as 45km across. I say 'new free ports' because, yes, there have been several waves of them over the past four decades.
Some 33 UK locations applied for free port status, and eight have been chosen: Thames, Liverpool City Region, Solent, East Midlands, Freeport East (Felixstowe and Harwich), Plymouth and South Devon, Humber and Teesside.
Sunak's report admits that the vast majority of business activity in US free zones goes towards production and warehousing. How will an influx of low-skilled jobs level up the UK?

How well do you

really

know your competitors?

Access the most comprehensive Company Profiles on the market, powered by GlobalData. Save hours of research. Gain competitive edge.

Company Profile – free sample

Thank you!

Your download email will arrive shortly

Not ready to buy yet? Download a free sample

We are confident about the unique quality of our Company Profiles. However, we want you to make the most beneficial decision for your business, so we offer a free sample that you can download by submitting the below form

By GlobalData
Are free ports fit for purpose?
There are several thousand free ports dotted around all over the world, and almost all of them are in developing countries.
The Brexit crew have lauded the model of Singapore and Hong Kong, two of the world's most successful free port locations. The only hitch is that the UK is not Singapore or Hong Kong, entrepôts par excellence for which free zones make absolute sense (especially in decades past when they were still emerging economies).
Within countries where infrastructure, taxes and regulation are outdated or burdensome, free ports are organised islands offering low tax, reduced tariffs and ease of doing business, mainly for industries trading tangible goods. These traditional benefits are of little use to the UK, which is already (quite literally) a low-tax island with strong infrastructure and streamlined regulation. This is the main reason why so few free ports can be found in western Europe and other developed economies, with the exception of the US.
Free ports in the US, however, are unique to the country's tariff structure and tax relief system, meaning that comparisons with the UK are of limited use. Unfortunately, Sunak's free port dream began, and arguably still is, based on the US model – as per his seminal 2016 report that praised the tens of thousands of jobs created by US free ports.
It gets worse. Sunak's report admits that the vast majority of business activity in US free zones goes towards production and warehousing. How will an influx of low-skilled jobs level up the UK? Regions outside of the south-east are in need of value-add companies, research and development (R&D) centres and professional services, most of which have little need for a free port's reduced regulation and low tariffs on tangible goods.
Free ports don't address the root problem
To be fair, not all free ports are geared towards the trade of goods, and this is part of the government's plan.
For example, in the 1990s the UK created several free zones for business services – known as 'enterprise zones' – around the country. Only one of these was a resounding success: the Royal Docks, which created Canary Wharf. Why? Because of London's world-class workforce, public transportation system and reputation. Companies pay a premium for that.
At the heart of the UK's regional inequality is the very uneven spread of skills, which is why London and the south-east attract a disproportionately large share of the UK's foreign direct investment. Investors follow the best opportunities.
Building a free zone that hands out R&D tax credits (as the government proposes) will not attract innovative companies unless that location has the pre-existing talent and infrastructure. Plonking a low-tax free port along the Welsh coast, say, won't create a Canary Wharf from thin air. In fact, it could create problems from thin air, since a free port's reduced tax regime will incentivise UK companies to relocate their operations to the port, thereby just shifting jobs and reducing the government's tax revenues.
Plonking a low-tax free port along the Welsh coast won't create a Canary Wharf from thin air.
Also, if not carefully legislated, there is a risk of these sites eroding labour rights or becoming havens for tax evasion and money laundering, as highlighted by a recent European Parliament report about a Luxembourg zone that became a depot to store high-value art. This corruption factor is one of the main reasons why the EU is trying to phase out its free zones.
These risks notwithstanding, there are other reasons why free ports are unlikely to make a significant contribution to the UK government's levelling up agenda. The country's service economy – which accounts for about 70% of its GDP – is concentrated in the south-east. This is problematic. Therefore it doesn't bode well that many, if not most, of the locations applying for free port status are talking about the creation of thousands of logistics and manufacturing jobs. If these are advanced manufacturing jobs, that is great, but it is unclear how many of these new positions will actually be high-skilled and high-paying.
The locations with the best chance of creating added-value free ports are those that already boast significant agglomeration. This is why the main battleground for levelling up is the UK's core cities (outside the south-east), such as Manchester, Leeds and Birmingham. Unfortunately, these are not the main focus of most of the free ports.
There must be some positives? Well, at the very least, the free zones are likely to boost hard infrastructure spending in their localities and, in some cases, create more educational opportunities – but if this is the main upside, who needs a free port? The government might as well just spend more money directly on infrastructure and education in these areas.
The bottom line is very simple: yes, free ports will create thousands of jobs in less-developed parts of the UK, but they are unlikely to be the right ones.
Home page photo by Dan Kitwood/Getty Images