It seems to be a tale as old as time – that generational groups such as Baby Boomers (born between 1946 and 1964), Generation X (born between 1965 and 1980), Millennials (1981 and 1996) and Generation Zers (1997 and 2012) will be at odds with one another. Boomers call Millennials narcissistic and entitled, millennials call Boomers out of touch and entitled, and Generation Zers hold disdain for Millennials, Generation Xers and Boomers (probably because they perceive them to be entitled).
These arguments can breed prejudices, with Millennials often being called 'sensitive snowflakes', Boomers being labelled 'Karens' and Generation Zers calling their predecessors 'cheugy' – meaning someone who is out of date or trying too hard. The fact that I just explained the term to you probably now means that I too am cheugy.
Perhaps most alarming and (much to my dismay), Generation Zers are putting real effort into bringing middle partings and low-rise jeans back into fashion. Alas, despite these grievances these generations will continue to inhabit the same workspaces for at least the next two to three decades.
Working with their generation
So what does the future of work look like with these seemingly opposing generational tribes expected to inhabit the same workplaces, like some twisted version of Big Brother (sans the eliminations and diary room, unless your workplace is really toxic).
In the above graph, economic inactivity relates to people who are without a job, that have not actively sought out work in the past four weeks, and/or are not available to start work within the next two weeks. This shows that Millennials and Generation X are holding the lion's share of the UK's workforce right now, with Boomers diminishing and Generation Z set to steadily grow as more of its age group enters the workforce.
How well do you
really

know your competitors?

Access the most comprehensive Company Profiles on the market, powered by GlobalData. Save hours of research. Gain competitive edge.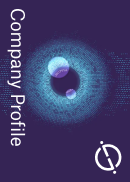 Company Profile – free sample
Thank you!
Your download email will arrive shortly
Not ready to buy yet? Download a free sample
We are confident about the unique quality of our Company Profiles. However, we want you to make the most beneficial decision for your business, so we offer a free sample that you can download by submitting the below form
By GlobalData
The UK is on the cusp of a generationally changing workforce; how will this affect employers' quest for talent? Are Millennials ever going to adjust to not being praised every ten seconds? Will Generation X ever find the right work-life balance? Will Generation Z ever be able to stomach side-partings and Karens long enough to get down to business? Will Boomers ever learn how to export a PDF? (That last example is a joke, just to be clear!)
Millennials leading new business
According to a new study by Search Intelligence and Ember, in the UK Millennials are leading the way in creating new businesses. The study found that Millennials set up 49% of new businesses in the country between July 2020 and June 2021. This was followed by Generation X, who accounted for 33% of new businesses, with Boomers and Generation Z accounting for 9.6% and 7.8%, respectively.
Millennials and Generation X are holding the lion's share of the UK's workforce right now, with Boomers diminishing and Generation Z set to steadily grow.
Generation Z's figure when it comes to setting up a new business is only set to rise, however, and the numbers so far look promising, with approximately seven million Generation Zers in the UK aged at least 16-years-old (the minimum age to register a company) setting up businesses (0.51%), compared with 13.5 million boomers (0.33%).
Covid-19 has undoubtedly been the driving force behind some of these start-ups, with many of these millennials being forced to turn their 'side hustles' into their main hustle. E-commerce businesses have made up the largest portion of new businesses in the UK over the past year, with more than 26,000 new companies being registered.
The study went into more intricate detail when researching the UK's newest batch of entrepreneurs, ranking the most common names for new business starters, with David, Michael and James topping the list for men and Sarah, Emma and Rebecca topping the list for women (Karen did not make the top ten).
Hard at work or hardly working?
Despite the entrepreneurial skills of the younger generations, they do face higher levels of unemployment, with Generation Zers and younger Millennials holding the highest percentages of unemployment in the UK (see table below).
In a 2019 Ted Talk entitled 'How generational stereotypes hold us back at work', social psychologist Leah Georges highlighted the perceived contempt in the workplace between generations. She cites Google search results such as '17 reasons why Millennials are the worst generation' and 'Why Baby Boomers have ruined it for everyone' to demonstrate the mud-slinging.
She went on to explain that this office environment is really just a concept, adding that she is dubious as to whether these 'generations' can be defined and/or divided at all. In her talk, Georges warned employers against ever catering to specific generations, telling the story of an organisation considering putting a ball pit in the break room in order to entertain the company's Millennials, to which she responded: "We are 30… not three."
Ball pits aside, how can employers harness the potential of the youth of today? There is no question that since Boomers began entering the workforce there have been colossal changes: work-life balance has become more important, mental health is more openly discussed, and issues regarding nepotism, sexism and racism are more often called out and rectified.
Alongside this, technology continues to advance at breakneck speed, with abbreviations such as 'SEO' and 'HR portal' seeping into work dialogues and coding language being taught in schools. Yet, all of this aside, the upcoming and existing workforces want the same thing – a job that is fulfilling, a salary that expands past just living expenses and room to grow.
However, respect at work – i.e. not being thought of as an overly sensitive, attention-seeking snowflake when requesting a mental health day, or as a technologically challenged, conservative relic when asking for IT assistance – wouldn't go amiss either.