The proliferation of electric batteries in the automotive and power sectors could be one of the most important tools in the fight against climate change.
The world's leading car manufacturers have gone from dipping a toe to plunging their feet in the electric vehicle (EV) market, which will lead to an explosion of EV manufacturing in Europe and elsewhere.
Driven by legislation and changing consumer and investor sentiment, this gradual phasing out of internal combustion engines (ICEs) removes one of the biggest contributors of carbon emissions from the global energy system.
However, we cannot conveniently ignore the significant social and environmental cost of all this battery manufacturing. At a time when governments are introducing taxonomies for sustainable finance, the negative effects of battery production need to be considered fully.
Yet there is little discussion by governments of the problems of electric battery production and it seems likely that these problems will only get worse as battery production ramps up.
How well do you
really

know your competitors?

Access the most comprehensive Company Profiles on the market, powered by GlobalData. Save hours of research. Gain competitive edge.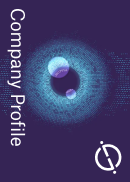 Company Profile – free sample
Thank you!
Your download email will arrive shortly
Not ready to buy yet? Download a free sample
We are confident about the unique quality of our Company Profiles. However, we want you to make the most beneficial decision for your business, so we offer a free sample that you can download by submitting the below form
By GlobalData
Batteries offer solutions for many energy problems
If climate goals are to be met, the transport sector requires radical change.
Transport accounts for 14% of global greenhouse gas emissions, according to the US Environmental Protection Agency, and 95% of the energy for transport comes from petroleum-based fuels. Road transport accounted for more than 40% of all oil demand in 2019.
Replacing ICEs with EVs run on lithium-ion (li-ion) batteries, or eventually solid-state batteries, is part of the solution. Batteries may also play a bigger role in other forms of transport such as rail.
Similarly, batteries are set to play an essential role in decarbonising electricity supply, addressing the intermittency of renewables by storing power off the grid. Electricity and heat production account for 25% of all greenhouse gas emissions worldwide.
The number of utility-scale battery storage facilities is also now spread across the world and set to grow over the next decade.
Carbon emissions from batteries
Yet a shift to batteries will not entirely eliminate carbon emissions, at least not at first.
While EVs on the road have a net-negative impact on carbon emissions, their production is carbon intensive.
While EVs on the road have a net-negative impact on carbon emissions, their production is carbon intensive. Research from Berylls Strategy Advisors found that the manufacture of an electric car battery weighing 500kg emits 74% more carbon dioxide than producing a conventional car in Germany.
The Fraunhofer Institute for Systems and Innovation Research estimates that a mid-range EV car with a 40 kilowatt-hour (kWh) battery bought in Germany in 2019 would need to drive 52,000km before its lifetime emissions fell below that of comparative diesel or petrol vehicle. For luxury EVs with large batteries (120kWh) that increases to 230,000km.
The carbon emissions linked to EVs will depend on the energy mix of the country they are manufactured and driven in. If most of that country's electricity is generated by burning fossil fuels, then the carbon footprint of that vehicle will be larger.
Most EV batteries are manufactured in countries such as China, Thailand, Germany and Poland, all of which run on sizeable amounts of non-renewable sources of electricity. Even EVs that are manufactured in the most renewable energy-dependent countries will be exported to and charged in countries that still burn fossil fuels for power.
This continuing link to fossil fuels is often used, unconvincingly, as an argument against the widespread adoption of EVs. Yes, the electricity going into the vehicle may not be 100% green, but the emissions saved from exhaust pipes make EVs far less carbon intensive once on the road than internal combustion engines. It is also a problem that should decrease with time, as more grids around the world become run on renewables (in part thanks to battery storage).
Environmental and social costs of battery manufacturing
Of more concern are the environmental and social costs of extracting and processing the minerals required for battery manufacturing.
Lithium mining from salt brines in South America is associated with concerns of contaminating local water basins and the salinisation of freshwater needed by local communities. Colbalt mining in Democratic Republic of Congo has widely reported issues with child labour, environmental damage and toxic pollution leading to birth defects in the local population.
In fact, the mining of all of the minerals involved in battery production, nickel, manganese and graphite all raise social and environmental concerns. Often the only ones tracking the impacts of such mining are the mining companies themselves.
Research by Netherlands-based not-for-profit SOMO estimates that the DRC produces 70% of the world's cobalt, and China produces 68% of its graphite. While Australia leads the market for lithium production with a share of 62%, China has more than half of the global lithium reserves.
China dominates the production of components for li-ion batteries, producing 61% of cathode materials for EVs and 83% of anodes in 2019, and is the undisputed leader of cell manufacturing, with a 73% market share.
SOMO's research also shows that, based on estimates from the Global Battery Alliance, a public-private partnership under the auspices of the World Economic Forum, the future earnings across the li-ion supply chain will be very unevenly distributed. Upstream multinationals involved in mass-producing battery cells and EVs will capture most of the value, while those involved in mining and recycling will only receive a fraction of the earnings.
According to the Global Battery Alliance, the volume of raw material extraction by 2030 would be greater than 300 Great Pyramids of Giza per year, while the required refinery weight would be greater than 110,000 Boeing 787 Dreamliners per year.
This astonishing demand for materials is what is driving the efforts of mining companies to seek out new frontiers, not least through deep-sea mining, a nascent industry that could have dire environmental consequences.
The mining industry has a poor record when it comes to human rights and environmental offences. This anticipated explosion of extraction, particularly in countries with a poor record of preventing such offences, should give everyone pause for thought.
Recycling and reuse of batteries
Some see recycling and reuse as an answer to these issues. If we can recycle much of the volume of batteries produced, the world will require much less battery production. Batteries typically retain significant capacity once they have come to the end of their original application, creating a significant market for reuse, while the parts of a spent battery can be recycled.
Circular Energy Storage estimates that in 2025 all larger li-ion battery markets will have recycling capacity that greatly exceeds the supply of waste batteries.
It is difficult to measure the volume of li-on batteries entering the global market but research and consulting company Circular Energy Storage estimated in a 2021 report that the market had grown by 720% since 2009. The volume of cells entering the global market increased by 16% just between 2018 to 2019.
This would seem to create significant opportunities for recycling companies, but there is no bonanza of used batteries emerging just over the horizon. Half of all EV batteries will only reach the end of their life after 15 years, and manufacturers are constantly working on ways to extend product life.
So the growth in batteries available for recycling will be much slower than installed capacity. Building recycling capacity will require high upfront investment, while the value of end-of-life batteries will be low, and there will be insufficient scale to build efficiencies.
Add to this that recycling a material such as lithium is complicated because it is toxic and highly reactive, and that recycled materials are more expensive than mined equivalents on commodity exchanges, and it will be difficult to build a recycling industry at the scale required to reduce mining operations worldwide.
Circular Energy Storage estimates that in 2025 all larger li-ion battery markets will have recycling capacity that greatly exceeds the supply of waste batteries, but that significant new capacity will be required by 2030 as more batteries reach the end of life.
Yet this analysis only considers those batteries submitted for recycling. SOMO estimates that just 5% of end-of-life batteries are recycled globally.
Solving the battery problem
According to some, this growing environmental risk is not worth the benefits widescale electric battery deployment will bring.
The SOMO reports argues that we should not be looking to vastly expand the use of batteries in personal vehicles, focusing on reducing car usage and increasing public transport.
We should be more honest about the problems created by battery production in order to try and address them.
Given the growing enthusiasm of car manufacturers, governments and consumers for EVs, it may be too late to put the cork back in this bottle.
Instead, we should be more honest about the problems created by battery production in order to try and address them.
Many herald the advancement of solid state batteries, with some prototype technologies emerging that promise better performance without the use of cobalt or nickel. However, this solution reduces the problem of batteries down to unsavoury practices in places such as the DRC, yet the challenge is much bigger than that.
Lithium will remain a fundamental component of the world's batteries for the foreseeable future, particularly given its global abundance.
What we need is stronger global legislation on the procurement and reuse of natural resources, more public awareness of the environmental challenges posed by mass battery manufacturing, and stronger incentives for the recycling industry.
Every public policy document regarding the benefits of electric batteries that does not address its costs is doing a disservice to environmental efforts.