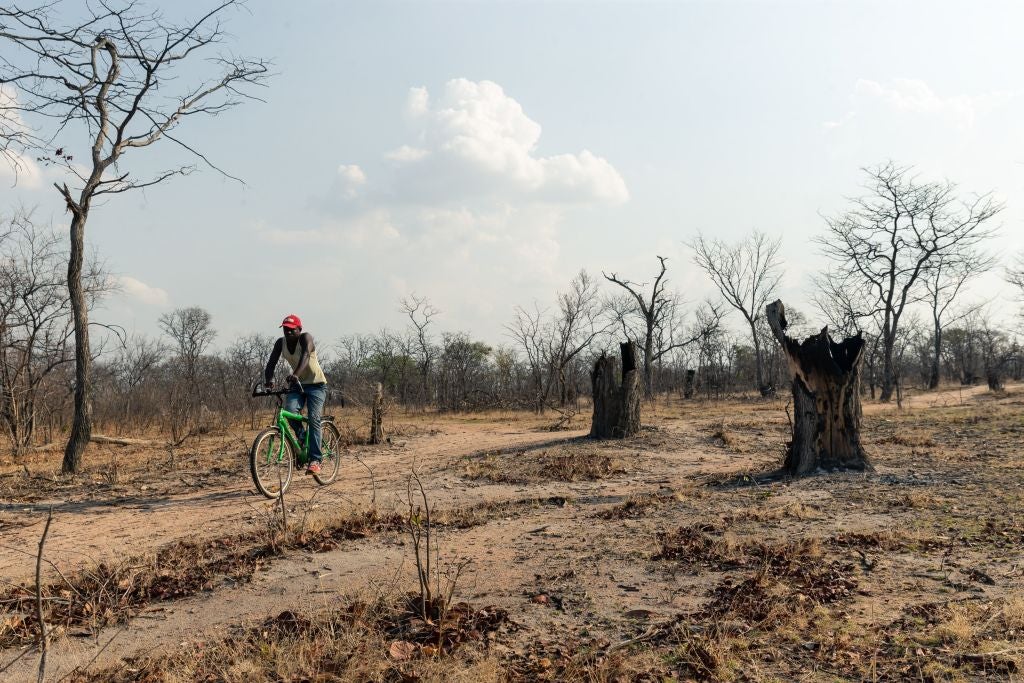 Prince William was absolutely right to highlight in late November how Africa's high fertility rates are leading to the destruction of natural habitats in the region. Population growth – along with corruption – is one of the key factors holding Africa back.
Speaking at the Tusk Conservation Awards in London on 23 November 2021, the Duke of Cambridge said: "The increasing pressure on Africa's wildlife and wild spaces as a result of human population presents a huge challenge for conservationists, as it does the world over."
He added: "But it is imperative that the natural world is protected, not only for its contribution to our economies, jobs and livelihoods but for the health, well-being and future of humanity."
Sub-Saharan Africa's population is growing at 2.7% a year – more than twice as fast as South Asia (1.2%) and Latin America (0.9%). By 2050, Africa's population is expected to double to 2.6 billion people, accounting for one-quarter of the world's inhabitants (up from 17% today). Nigeria is forecast to become the world's third-biggest country – after India and China ­– with 405 million people.
The main reason for these demographic trends is Africa's high fertility rate compared with other regions. On average, women in sub-Saharan Africa have about five children over their reproductive lifetime, compared with a global average of 2.5. For example, the average woman in Niger has 6.9 children while the equivalent figure in Singapore is fewer than one, and in the UK 1.8. Every month some 3.5 million babies are born on the African continent.
Africa is also the fastest-urbanising region in the world, with an average annual urbanisation rate of 3.2%, well ahead of the global average of 2%, according to Frost & Sullivan Africa. In 2020, 472 million people lived in African cities and this number is expected to jump to 810 million people by 2035. This is the equivalent of adding a city the size of Lagos to the region every year for the next 15 years. In 2020, the region had 68 cities that were home to more than one million inhabitants, and that number is projected to jump to 85 cities by 2025. By the year 2050, the region will be home to several of the planet's megacities: Lagos, Nigeria's biggest city, could have 32.6 million inhabitants and Kinshasa, the capital of the Democratic Republic of Congo, 35 million. 
How well do you
really

know your competitors?

Access the most comprehensive Company Profiles on the market, powered by GlobalData. Save hours of research. Gain competitive edge.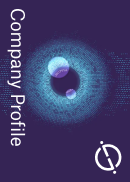 Company Profile – free sample
Thank you!
Your download email will arrive shortly
Not ready to buy yet? Download a free sample
We are confident about the unique quality of our Company Profiles. However, we want you to make the most beneficial decision for your business, so we offer a free sample that you can download by submitting the below form
By GlobalData
Africa is expected to lose half of its birds and mammals
Africa has already witnessed massive destruction of its natural habitats from population pressures and economic development. Deforestation rates in Africa leapt to more than four million hectares a year between 2014 and 2018, from less than two million hectares a year between 2001 and 2013, according to Climate Focus. An area the size of the Netherlands is now being lost every year. By 2050, Africa is expected to have lost 50% of its birds and mammals. Among the seven primate species on the verge of extinction on the planet, six are in West Africa, where deforestation and bushmeat hunting is rife.
At the end of November 2021, newspapers in Kenya reported on the destruction of hundreds of trees beside the new 27km Nairobi Expressway connecting the main airport in the east to western suburbs. The $550m (Ks61.9bn) project has been financed by China. Rows of mainly indigenous trees that once lined the route of the new four-lane highway have been felled as construction nears completion.
Ornamental palm trees – some of them planted soon after independence from British colonial rule in the 1960s – have not been spared either. The devastation has already seen flocks of marabou storks and other birds that perched and nested on the trees migrate to tall buildings in the city centre.
One of the saddest sights in some of the poorest countries in Africa is seeing women and children (and it is invariably women and children, as men see the job as beneath them) carrying long bundles of branches on their heads from the forests to the towns. Access to electricity in many parts of Africa is less than 15% of the population and wood is required for small clay charcoal burners used for heating up food.
Population growth means that people must cut down trees in greater numbers, and soon many of the forests and woods close to Africa's towns and cities will be completely lost. Bringing down fertility rates is not an easy thing to do. Contraception is widely available at no charge in public health clinics, but many Africans prefer not to use it.
Prince William was brave to bring up the subject of high fertility rates because it is not something that African governments like to discuss, but it is a vital issue if the continent is to bequeath a beautiful place to its children and grandchildren. The region has lost so much in the way of natural habitat already and really cannot afford to lose much more.
The year 2030 is too late to protect the planet's forests
One of the biggest failures at the COP26 Summit concerned global deforestation. Under the Glasgow Leaders' Declaration on Forests and Land Use, 137 countries committed to collectively end forest loss and land degradation by the year 2030. However, 2030 is just too late and by that time many of the world's forests – in particular in Africa – will have been lost permanently. These are tremendously important carbon sinks and vital if the world is to limit climate change.
It is unlikely that African governments will attempt to reduce fertility rates and protect trees off their own bat. It is not a particularly popular message to tell people that they must use contraception, and, understandably, impoverished Africans will carry on cutting down trees if there is no other energy source available for cooking. International donors must become stricter and tell governments that aid money will dry up unless they come up with properly enforceable strategies to reduce fertility rates and to protect the natural world. Governments must run national campaigns around birth control. The donors must also make a much bigger effort to combat corruption on the continent, as it is the root cause of so many of the region's ills.
The West must work with African governments to wean populations off the use of charcoal burners as well. There must be a mass adoption of small natural gas or paraffin stoves. Solar panels do not work in an African context unless the energy can be stored properly. This is one of the reasons why the developed world should be careful about pushing for an outright ban on the use of all fossil fuels too quickly. Unless African populations have widespread access to natural gas and paraffin, they will have no alternative but to continue cutting down trees.
Africa remains a beautiful continent. It is precious. It is incredible. The animal species are just amazing. However, this will be lost if population growth cannot be reined in.