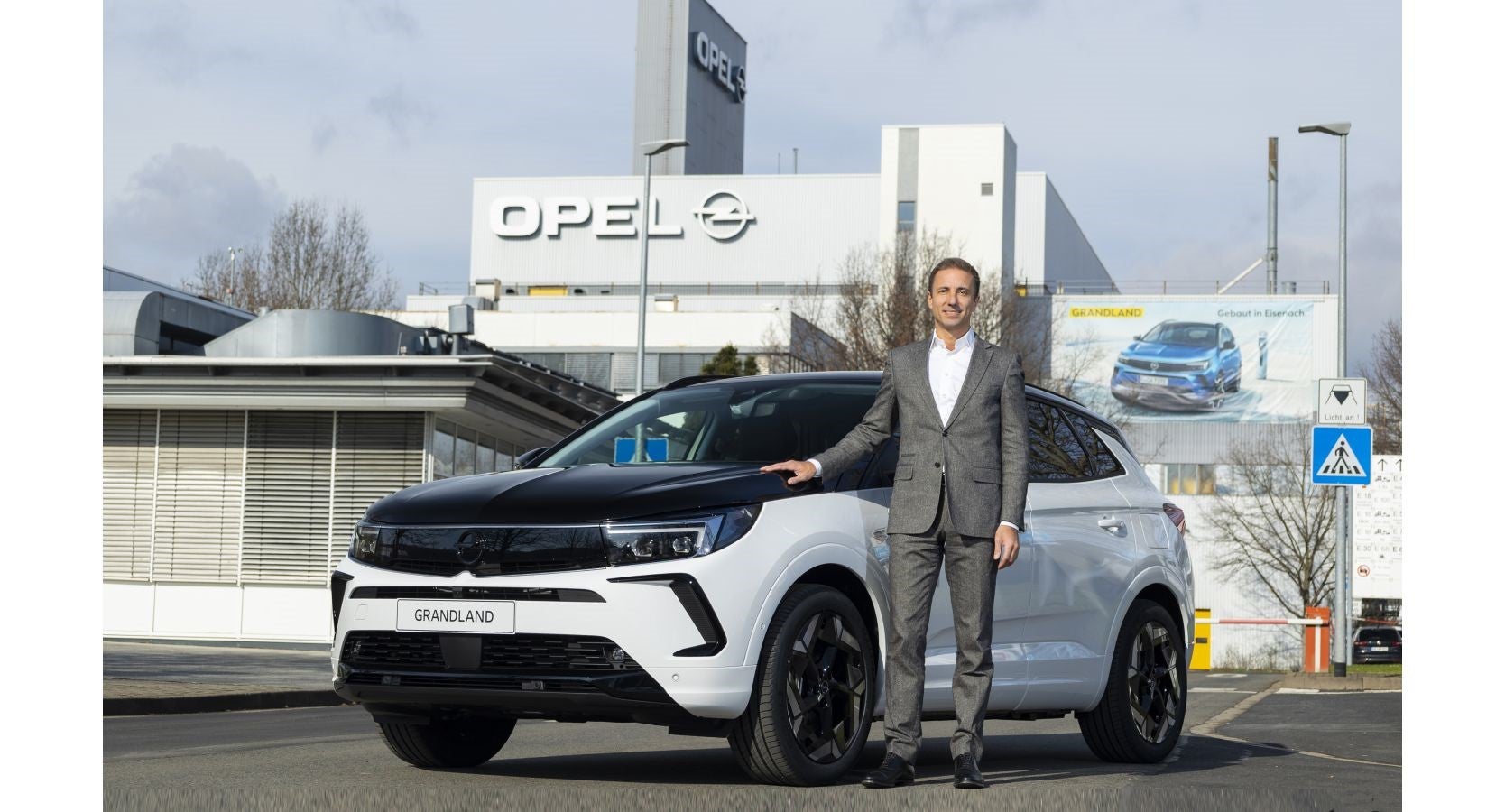 Stellantis announced on 22 March that it would invest €130m ($141.33m) in the former Opel Eisenach assembly plant in Germany, which currently builds the Opel/Vauxhall Grandland compact SUV, to add production of a battery electric vehicle (BEV) successor model, which will be built on the new STLA Medium platform. Production is scheduled to begin in the second half of 2024.
"Adding a BEV to Eisenach's output supports Opel's bold commitment to a fully electric product line-up by 2028 in Europe," Stellantis said in a statement.
The current Grandland line includes ICE powertrains and plug-in hybrid variants but no BEVs.
"Eisenach, our most compact plant in Germany, has demonstrated a strong drive in quality improvements," said Arnaud Deboeuf, Stellantis' chief manufacturing officer.
"With this allocation of [our] new fully BEV platform, Eisenach plant's highly skilled workforce will continue to improve the cost and the quality of the vehicles they produce."
Opened in September 1992 to build the Astra, the Eisenach plant is in the central German state of Thuringia. In 2022, the plant celebrated its 30th anniversary with an open day commemorating cumulative production of 3.7 million vehicles.
The Eisenach investment is part of the Stellantis Dare Forward 2030 strategic plan. That encompasses "deep emission cuts" to slash carbon dioxide emissions in half by 2030, benchmarking 2021 metrics and achieving carbon net zero by 2038 with single-digit percentage "compensation" of the remaining emissions.
Core targets for Dare Forward 2030 also include 100% of passenger car sales in Europe and 50% of passenger car and light duty truck sales in the US to be BEVs by the end of the decade, doubling net revenue by 2030 (vs 2021) and sustaining double-digit adjusted operating income margins throughout the decade.
Stellantis is investing €30bn through 2025 in electrification and software to offer a wide range of BEVs.