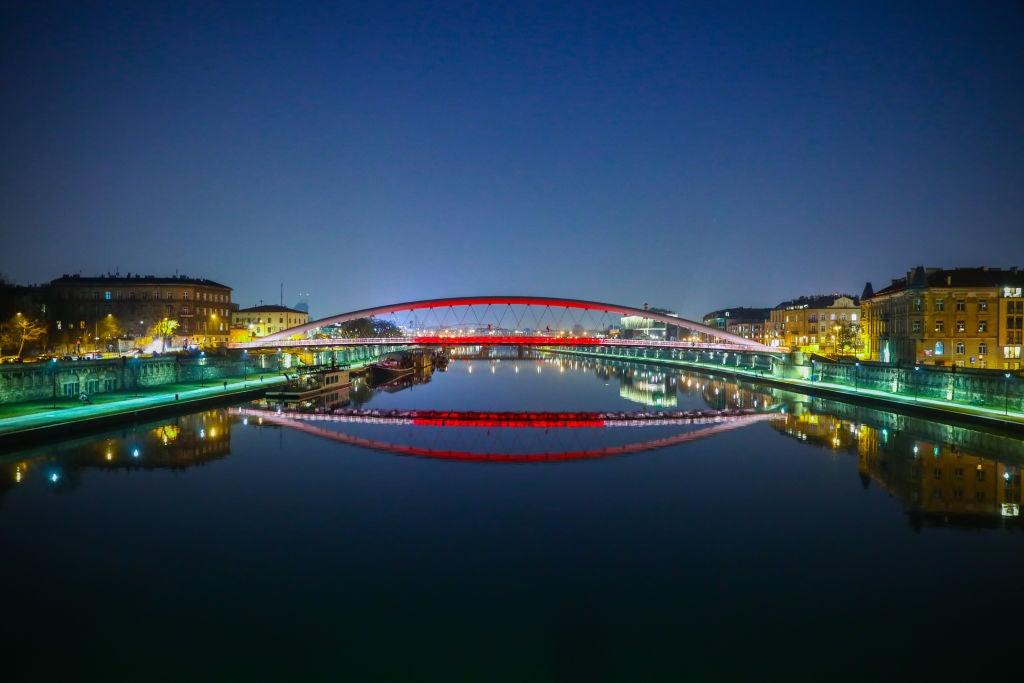 Last year was a record-breaking one for Poland when it came to attracting greenfield foreign direct investment (FDI). The country attracted €3.5bn ($3.97bn) worth of investment, which is expected to generate close to 18,000 new jobs nationwide.
Poland has been a key location for FDI in eastern Europe for many years due to its stable economy, skilled labour force and favourable location. The country has only experienced recession on two occasions; firstly in 2001 and the second time in 2020 due to Covid-19 pandemic. Despite the pandemic, data from the UN Conference on Trade and Development shows that greenfield FDI into Poland has remained resilient and has been increasing year on year since 2015. The €3.5bn attracted in 2021 was an €800m increase on the 2020 figure, and €700m more than the total for 2019, the country's previous record year.
Pitro Nowak, Poland's minister of economic development and technology, said: "[Last year] was not an easy one for the global economy. We are all the more pleased that despite the ongoing pandemic, foreign investors see Poland as an attractive destination. What distinguishes Poland in the eyes of investors is primarily its young, well-educated people, the fast investor service path, aid programmes that are well-suited to market needs, such as the government grants supported by the Polish Trade & Investment Agency, and [tax] exemptions."
FDI brings jobs boost to Poland
The greenfield FDI that came into Poland during 2021 will generate approximately 18,000 new jobs, the majority in the business services, software and IT services, automotive, medical, construction and chemical sectors. The largest investor into Poland during 2021 in terms of capital investment was South Korea, with projects worth €1.9bn creating 1,967 new jobs. This was followed by the US, which invested €364m and created 5,414 new jobs, with Germany – $155m invested with 192 new jobs – in third.
In terms of regional breakdowns, the Masovian voivodeship received 28% of inward FDI for 2021, followed by the Lower Silesian voivodeship (15%), and the Lesser Poland and Silesian voivodeships (10% each).
The Polish Investment & Trade Agency attracted 96 foreign investments in 2021, 38.5% of which originated from Belarus. This increase in market share of Belarusian companies can be attributed in part to the Poland Business Harbour Programme, which was put in place in September 2020 to assist Belarus-based tech entrepreneurs in relocating their operations to Poland. According to data published by the Belarusian media and cited by the Chancellery of the Prime Minister, almost 7% of the entire Belarussian IT sector has already moved to Poland, and almost half of Belarusian specialists say that Poland is the country of choice for those seeking to relocate. By the end of 2020, 2,500 visas had been issued to Belarus-based IT specialists, and by mid-2021 the number had reached almost 14,000. Due to its success, the programme has now been rolled out to Armenia, Azerbaijan, Georgia, Moldova, Russia and Ukraine with further expansions planned.
Krzysztof Drynda, chairman of the Polish Investment & Trade Agency, has already set ambitious goals for Poland in 2022. The agency will target investors in the electromagnetic, electronics and IT sectors, and plans to attract significant investment from the US and east Asia.
"The year 2022 brings with it uncertainty and risks related to supply chains which have not been rebuilt, which last year led to the crisis in the automotive industry," he said. "We will make every effort to promote Poland on the international arena in 2022 and to present it as the country taking over the role of the production centre of Europe. If pandemic restrictions allow it, we plan to continue to actively acquire high-quality investments from the most promising countries, such as South Korea, Japan and the US, and to promote Poland in those markets from which, recently, less investments have come in."