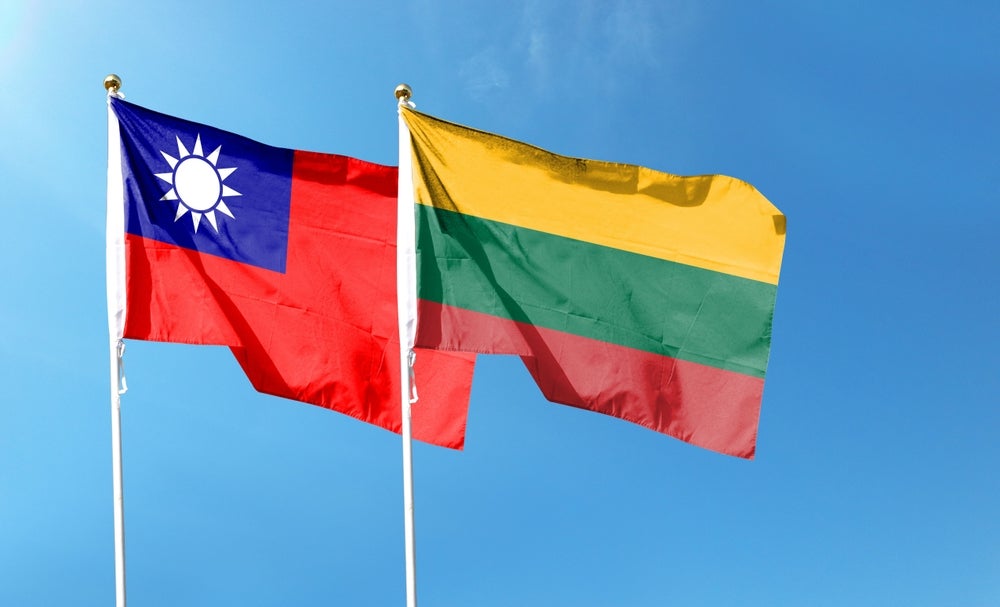 Lithuania has opened a new laser laboratory in Taiwan in a move set to deepen the collaboration between Vilnius and Taipei.
In a statement released by the official website of Lithuania, 14 Lithuanian companies in the laser and photonics sectors have invested €1.5m in laboratory equipment, while the government in Taipei set aside €1.5m (T$51.54m) in state-of-the-art facilities for laser professionals.
News about the laser laboratory comes two years after Taiwan opened its embassy in Vilnius. The move at the time prompted tensions between China and Lithuania, leading to Beijing's decision to downscale its diplomatic relations with the Baltic country.
In the meantime, Taiwan has sought to deepen its commercial ties with Lithuania. In November 2022, the Taiwan-based Industrial Technology Research Institute promised to invest more than €10m in the semiconductor industry in Lithuania, with another €4m coming from Teltonika, a Lithuanian electronics manufacturer.
"The establishment of the Lithuanian Laser Laboratory in Taiwan represents another crucial step in strengthening the collaboration between Lithuania and Taiwan," said Aušrinė Armonaitė, Minister of Economy and Innovation in Lithuania. According to Armonaitė, 90% of Lithuania's laser products are exported to more than 100 countries.
"I have no doubt that this research centre, harnessing the scientific and technological potential of both Lithuania and Taiwan, will provide a substantial technological boost and enable cutting-edge solutions in the rapidly growing laser sector," she continued.
Cumulative foreign direct investment (FDI) in Lithuania reached €29.7bn in 2022, growing by 9.7% compared with the previous year, according to the Bank of Lithuania. That came despite mounting fears over how Russia's invasion of Ukraine might impact the investors' appetite in central and eastern European countries.
Vilnius, however, managed to maintain an investor-friendly image and kept the investment tap open, with FDI flows hitting €582.5m in the first quarter of 2023 and the overall cumulative FDI amounting to €31.7bn.
Speaking about the new laser laboratory in Taiwan, Gediminas Račiukaitis, president of the Lithuanian Laser Association, commented: "Lithuania is renowned for its expertise in lasers, with extensive knowledge of how laser light interacts with different materials and its potential applications in shaping, modifying or structuring materials.
"I have no doubt that Taiwan, with its robust semiconductor and electronics mass production industry, is the ideal partner to leverage its competence and capabilities in precision laser material processing and expand its global presence."