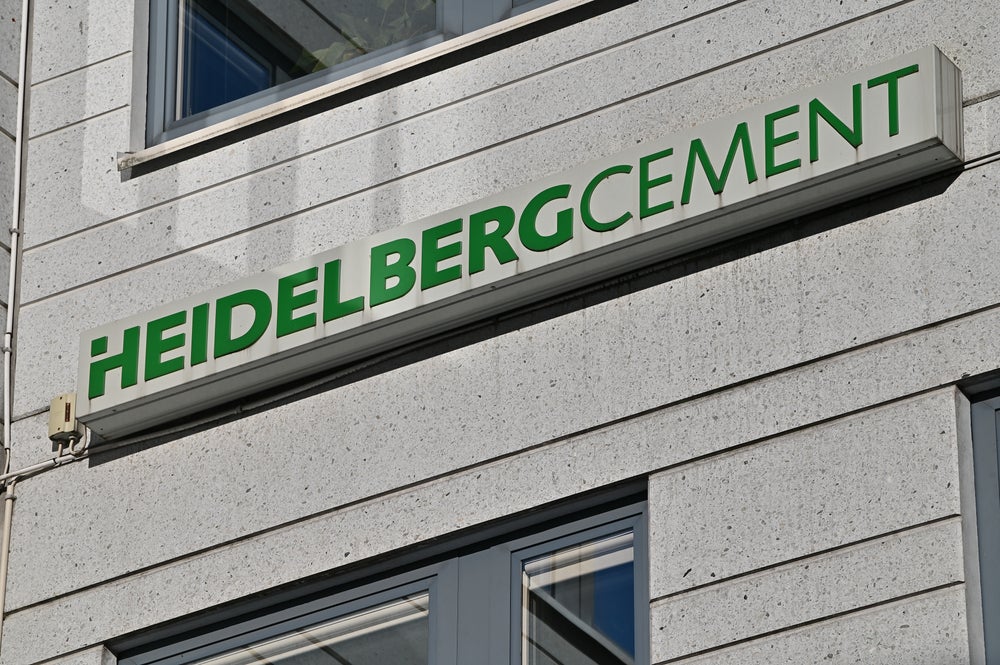 Germany-based building materials manufacturer Heidelberg Materials has signed a partnership with the government of Canada to decarbonise its cement production facility in Edmonton, Alberta.
Heidelberg will develop a $1.36bn carbon capture, utilisation and storage (CCUS) system and a combined heat and power (CHP) system at its facility on the outskirts of Edmonton. The CCUS system will be designed to capture carbon emitted during the cement production process, while the CHP will generate electricity from the heat produced by the facility.
Chris Ward, president and CEO of Heidelberg Materials North America, claims that the CCUS project will make the company's plant the first carbon-neutral cement production facility in the world.
The partnership is just a memorandum of understanding, and exact details including schedule and development partners for the project are yet to be determined.
Heidelberg Materials employees more than 51,000 people across 3,000 sites in over 50 countries, according to its corporate website. It operates three cement plants in Canada, located in Alberta, British Columbia and Ontario.
Formed more than 150 years ago, the company has operated in Canada since 1993. Its core products are cement, aggregates, ready-mix concrete and asphalt.
While global efforts towards an energy transition are putting pressure on industries such as cement production to decarbonise, it also offers opportunities. Analysts from TS Lombard predict that mineral inputs will need to increase sixfold to meet net-zero emission targets globally due to increased production and use of electric batteries and other renewable energy technologies.