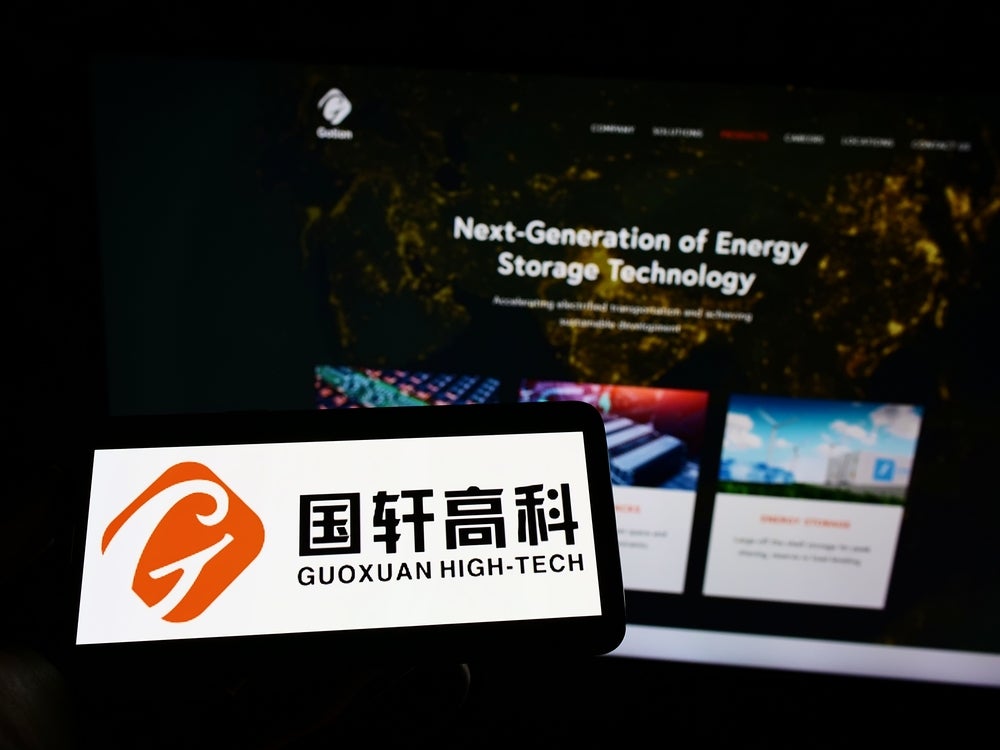 China's Gotion High-tech will open a $2bn (14.56bn yuan) electric vehicle (EV) lithium battery manufacturing plant in Manteno, Illinois, US.
Once completed, the new plant will create around 2,600 jobs and produce roughly ten gigawatt-hours (GWh) of lithium-ion (Li-ion) battery packs and 40GWh of Li-ion battery sales.
The factory is expected to begin production in 2024, according to a statement released by Illinois Governor JB Pritzker.
"Today, we take another leap forward, announcing the largest EV battery production investment in Illinois to date. It is my pleasure to welcome a world-leading battery manufacturer – Gotion – to Illinois," said Pritzker. "This announcement is a testament to Illinois' status as a leading destination for companies and investors who want the most talented workers, the best transportation systems and a collaborative economic growth mindset from their partners in government at all levels."
Gotion is a China-based manufacturer of Li-ion power batteries and electric transmission and transformation products.
News about the new factory in Manteno comes after the Chinese manufacturer announced plans in June to invest $6.4bn to establish a 100GWh EV battery manufacturing facility in Morocco.
Gotion can claim tax benefits totalling $213m over 30 years through Illinois' Reimagining Energy and Vehicles (REV) Program, as well as receive $125m in funding from Invest in Illinois, a capital funding scheme set up to make the Mid-western US state more attractive for investment projects in highly competitive sectors.
The total incentive package to which Gotion has access, including REV, Invest in Illinois and other incentives, is approximately $536m.
Speaking about the new plant in Illinois, Li Zhen, chairman of Gotion High-tech, said: "We believe that Gotion's battery technology will help to boost e-mobility in North America and the economic and trade exchanges between China and the US."