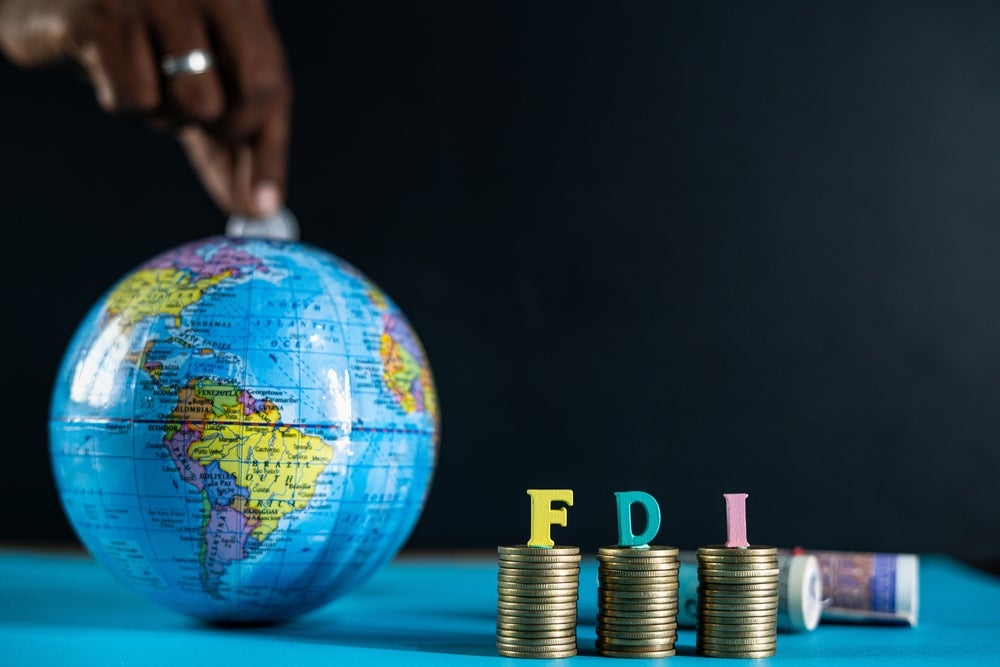 Analysis from GlobalData forecasts that 2023 will be another challenging year for global M&A, while global foreign direct investment(FDI) will continue to prove more resilient post-pandemic.
Both M&A and FDI markets are facing headwinds of likely recessions in the UK and EU, global reductions in new hiring and consumer spending, and ongoing trade disruptions.
A webinar by GlobalData directors Sapana Maheria and David George highlighted that while investments in digital transformation would continue to drive deal activity, global deal value for technology, media and telecom (TMT) M&A will decline by double digits in 2023, with deal values down 50% year-on-year in January 2023.
This decline follows a tough 2022, when global M&A deal value dropped to $2.8trn from $3.9trn in 2021. GlobalData analysis shows that all global regions recorded a drop in deal value last year. 'Megadeals' in particular were down, with roughly half the number of M&A deals of a value greater than $1bn in 2022 compared with the previous year.
In contrast, provisional figures from GlobalData on greenfield FDI volumes for the full year 2022 suggest they will rise by around 12% compared with 2021.
The total number of FDI projects in 2022 already totals 18,750, with this number likely to increase as GlobalData completes its analysis. That total is higher even than 2019, before the Covid-19 outbreak began to severely interrupt global business activity.
This FDI rebound from Covid is not expected to be maintained, however. Glenn Barklie, chief economist at Investment Monitor, is predicting a fall in FDI deal volumes in 2023. While greenfield FDI growth will slow in the first half of 2023, according to Barklie, this will "pick up in the second half. Overall expectation would be a decline in overall 2023 numbers compared with 2022."
Investment in technology continued to drive global M&A and FDI activity in 2022. TMT accounted for 11,048 M&A deals with construction the second most active sector with just under 4,000 deals. Yet M&A for the TMT sector was still down 14% compared with 2021.
In greenfield FDI, software and IT services continued to be the most active sector, and project numbers were up by one-third annually in 2022 as companies continued to become more digitalised.
"Although the number of software and IT services projects had a blip in 2020 as a result of Covid-19 lockdowns, the general trend is year-on-year increases," said Barklie.