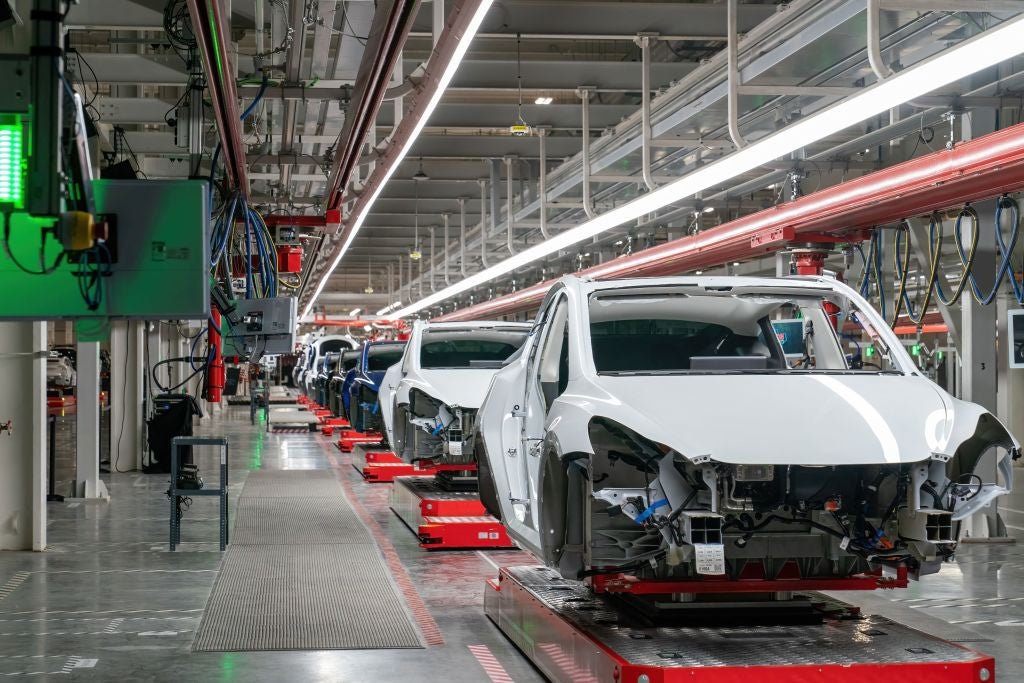 "Berlin rocks." This simple tweet from Elon Musk in early April 2022 represents a triumph for German investment promotion. Just a couple of weeks before, Musk's electric vehicle company Tesla opened its first European gigafactory, just outside the German capital.
Several European cities and regions had competed for Tesla's business, but Germany won out. Musk had originally considered the UK for Telsa's European expansion, for example, only to state in 2019 that "Brexit made it too risky to put a gigafactory in the UK".
The competition for gigafactory investment is only set to increase, with global capacity predicted to be 10 times its 2020 level by 2030, according to research by GlobalData.
So what is a gigafactory, and why are they attracting so much investment?
Gigafactories are becoming a major driver of FDI
Tesla coined the phrase gigafactory to refer to factories producing electric batteries at huge scale, primarily for use in electric vehicles (EVs) but also for a range of other renewable energy storage applications. The 'giga' part of the word relates to gigawatt, as the production capacity of the factories is typically expressed in gigawatt hours (GWh).
Gigafactories are becoming a major driver of foreign direct investment (FDI), as these modern production facilities are central to global efforts to transition the energy sector away from fossil fuels to avoid climate catastrophe.
How well do you
really

know your competitors?

Access the most comprehensive Company Profiles on the market, powered by GlobalData. Save hours of research. Gain competitive edge.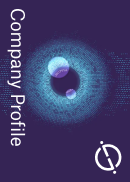 Company Profile – free sample
Thank you!
Your download email will arrive shortly
Not ready to buy yet? Download a free sample
We are confident about the unique quality of our Company Profiles. However, we want you to make the most beneficial decision for your business, so we offer a free sample that you can download by submitting the below form
By GlobalData
The presence of gigafactories in a location can support various associated industries and supply chains.
Countries with existing automotive industries are desperate to attract this investment, seen as vital to the survival of vehicle manufacturers who are under legislative pressure around the world to abandon internal combustion engines (ICEs).
But attracting this investment requires a range of investment promotion tools.
Where are gigafactories being built?
The switch to EVs is the biggest ever disruption to the automotive industry, which has historically been a significant source of FDI globally.
The automotive sector accounted for 4.5% of all FDI projects globally in 2020, according to the GlobalData FDI Projects Database.
Major car manufacturers have created industrial clusters around their sites, as ICEs require a high volume of specialist parts which are supplied to vehicle manufacturers for assembly.
EVs contain far fewer specialist parts but the inefficiencies of transporting batteries, due to their size and weight, means gigafactories are also being located close to existing automotive manufacturing clusters. Telsa produces both batteries and vehicles but most other major vehicle manufacturers are establishing supply arrangements with battery specialists.
While traditional carmakers were tentative at first to abandon ICEs completely, Legislation introduced over the last couple of years by a range of national and sub-national governments around the world has sought to phase out all diesel and petrol vehicles over the next two decades. This has forced the hand of major vehicle manufacturers to eventually abandon ICEs and switch entirely to EVs.
"With the rush to establish battery gigafactories ready for the EV revolution, a valuable source of FDI is being injected into economies slowly emerging from the damage wrought by the Covid-19 pandemic," according to Calum Macrae, head of automotive research and analysis at GlobalData.
GlobalData research estimates that between $106bn and $177.6bn is set to be invested in gigafactories worldwide between 2020 and 2030. These gigafactories will be significantly larger than today and more dispersed. The research shows that in 2020, there were 66 plants with an average capacity of 6.3GWh but by 2030 this will have increased to 155 plants with an average size of 26.4GWh.
While China is the world leader in gigafactories, Europe is set to be home to a much larger share of these facilities by 2030. Several Chinese electric battery manufacturers have announced plans for international expansion, such as Contemporary Amperex Technology, which has signed supply agreements with international automotive companies including Honda, BMW, Daimler and Toyota and intends to build at least one factory outside of China.
This rush by many countries to rapidly increase battery production may not perfectly anticipate future demand but Macrae says that "wherever one sits on future EV demand, it could be argued that the current gigafactory bonanza has been well-judged".
Too much supply will put downward pressure on prices and make EVs more affordable for consumers, thus increasing demand. If future supply is insufficient, demand for batteries will see even more gigafactories built. And with construction times for gigafactories ranging from between 12 and 18 months, the market should be able to respond relatively quickly.
How to attract gigafactory investment
While cities, regions and countries are using some familiar tools to attract gigafactory investors, such as tax breaks and subsidies, industrial strategies have also been drawn up to create wider ecosystems to support the construction and application of batteries.
A robust battery supply chain requires upstream supplies of lithium, as well as components such as electrolytes, anodes and cathode materials, and the supply of lithium cells.
China produces most of the raw materials needed to produce batteries and EVs and Chinese companies have invested heavily in mining operations around the world to boost the supply of raw materials, while the country has also become a leader in midstream products and supply chain processes required for battery manufacturing.
Strong local and region demand for finished products is also advantage, so policies to encourage the adoption of EVs such as deadlines for ICE phase out as well as the rolling out of sufficient electric charging infrastructure also add to a locations attractiveness.
Recycling facilities to process batteries at the end of life is also important, as the environmental impact of batteries is a major concern.
Electricity supply for manufacturing can also be a consideration in site selection. When Sweden's Northvolt announced plans in March 2022 to develop a 60GWh battery factory in Germany, it was keen to highlight how the new plant would be powered by the 'cleanest' electricity grid in Germany.
Northvolt CEO Peter Carlsson said "it matters how we produce a battery cell" and that the company's "philosophy is that new energy-intensive industries, such as battery manufacturing, should be established in actual geographical proximity to where the clean energy is produced".
The Leipzig-Dresden-Berlin triangle in Germany is an example of an industrial cluster aimed at supporting battery and EV production, and a big reason why Tesla picked Berlin for its European expansion. The region is home to vehicle manufacturing by Daimler and Volkswagen, battery cell production by Farasis, drivetrain and battery production by Accumotive, chemical giant BASF and battery recycling facilities.
Another example of these clusters is the Kansai region in Japan, which spans Kyoto, Nara and Osaka. Japan is one of the world's leading battery cell producers and produced the world's first lithium-ion battery in the 1990s. The Osaka Prefecture Government has established special economic zones for battery-related industries, which offer a range of tax concessions for companies.
Government signals boost gigafactory production
China was able to take a leading position in the EV market thanks to targeted policies such as the Ten Cities, Thousand Vehicles subsidy programme launched in 2009.
But while China withdrew some of the subsidies it had provided the sector in 2019, European countries simultaneously sought to stimulate investment at home. A range of short-, medium- and long-term policies from the EU, including broad net-zero targets and specific transport sector emissions and carbon dioxide targets, were introduced which supported the nascent EV market.
Meanwhile the UK government has talked of a green industrial revolution, with EVs and gigafactories at its heart. The UK's only operational gigafactory to date is Chinese company Envision's 1.7GWh plant in Sunderland, built in partnership with Nissan. Envision now plans to rapidly expand that plant to 38GWh, and is also building a gigafactory in Douai, France in partnership with Renault.
This activity is part of a broader trend of Chinese battery producers looking to expanding their international businesses, and cities and regions around the world with existing automotive sectors will be competing hard for this FDI.
Tesla picked Berlin despite lower production costs in countries such as Poland and the Czech Republic, and other investors are likely to weigh low costs against greater government support and strong local supply chains.
Gigafactory has become a buzzword in investment promotion and the word is likely to be heard much more over the next decade, given the huge opportunities for economic activity and job creation it represents.