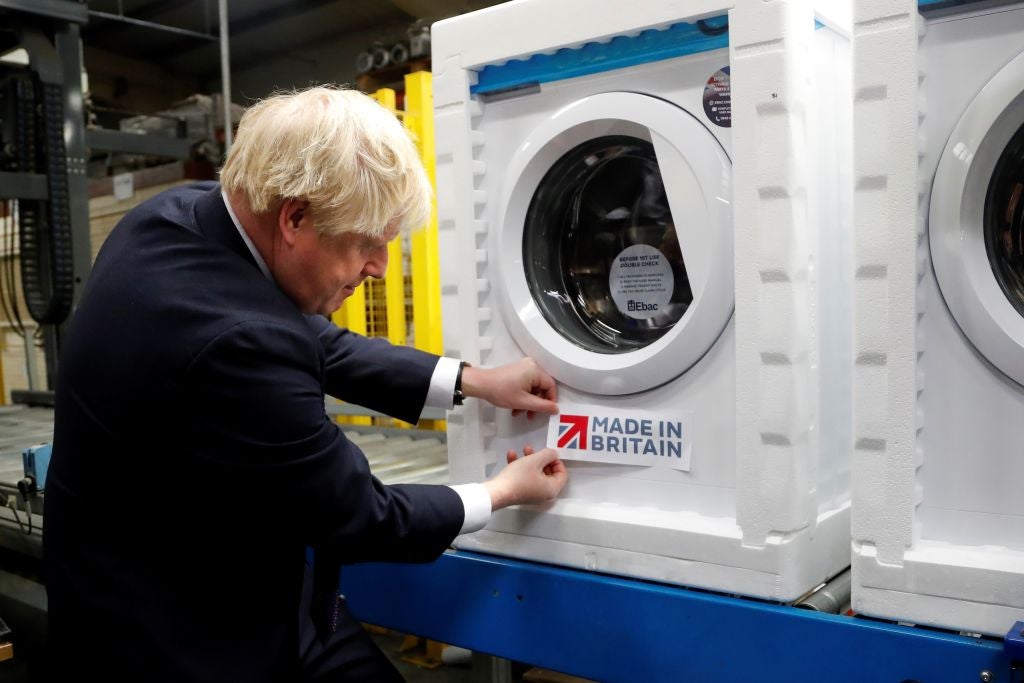 Since the UK voted to leave the EU in the Brexit referendum of 2016, the country's manufacturing sector has been in a constant state of strategising as the goalposts have continually shifted for the industry.
In May 2022 – two years and five months since formally leaving the EU on 1 January 2020, the manufacturing industry is still awaiting government guidance on crucial business practices such as import controls, marking regulations (product testing) and how EU innovation funding will realistically be replaced.
Yet even as the industry continues to hope for clarity on these issues, monumental changes to the manufacturing landscape have been taking place, not least the volatility caused by the Covid-19 pandemic. So has UK manufacturing thrived since the departure from the EU? Or have the barriers put in place with the country's nearest trading partner hindered UK companies?
British manufacturing companies bearing higher costs
Since new customs controls were implemented by the EU on 1 January 2021, following the signing of the EU-UK Trade and Cooperation Agreement (TCA) on 30 December 2020, many manufacturers have reported being overwhelmed with added bureaucracy and paperwork.
Stephen Phipson, CEO of Make UK, a body that represents manufacturers from the country, explains: "The first few months [following the TCA] were a bit bumpy, particularly with all the new export paperwork, but I would say that largely it settled down over the year, [although] a lot of manufacturers reported that it added quite a bit of cost."
Phipson discloses that one large UK manufacturer reported an increase of £19m in the cost of its operations because of the additional export paperwork required to run the business, and while a similar impact was felt across most manufacturing companies, he adds that smaller enterprises have been the worst affected.
How well do you
really

know your competitors?

Access the most comprehensive Company Profiles on the market, powered by GlobalData. Save hours of research. Gain competitive edge.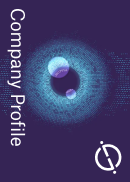 Company Profile – free sample
Thank you!
Your download email will arrive shortly
Not ready to buy yet? Download a free sample
We are confident about the unique quality of our Company Profiles. However, we want you to make the most beneficial decision for your business, so we offer a free sample that you can download by submitting the below form
By GlobalData
"Some smaller manufacturers had never exported before in their whole history," says Phipson. "For them, the EU was part of an internal market, it was just as easy to ship products to Stuttgart as it was to Sheffield. Having to do customs declarations and the rules of origin work, [small manufacturers] have found this incredibly complicated to deal with."
Andrew Kinder, a manufacturing and supply chain expert and senior vice-president for international strategy and sales support at cloud software company Infor, broadly agrees with Phipson's view. "The smaller manufacturers have found [Brexit] harder because the paperwork, for them, is expensive and difficult to absorb and they perhaps don't have the sophisticated systems that would allow them to do a lot of that through automation," he says.
Despite the challenges surrounding the TCA, both in understanding the notoriously complex rules of origin and coping with the added paperwork, Phipson believes that manufacturers got to grips with the changes and that eventually the industry did find a rhythm. However, exports are only one side of the coin, and in May 2022, Brexit import laws were delayed for a fourth time.
Import laws incoming?
The issue of Brexit import controls is dividing British manufacturers. Due to be implemented in mid-2022, they have now been pushed back until the end of 2023. When announcing the delay, Minister for Brexit Opportunities Jacob Rees-Mogg said that the delay was in businesses' best interests due to the cost-of-living crisis and high inflation rates.
The delay has split opinion regarding the level of paperwork that is involved for businesses. Phipson explains: "Some manufacturers are saying: 'We don't need any more bureaucracy. [No new paperwork is a good thing].' Other manufacturers are saying: 'This is completely unfair, because we have to complete all the export documents to go to Europe. Our competitors don't have to complete any documentation at all to come to the UK.'"
Essentially, while UK manufacturers will be spending large sums of money and expending great quantities of time complying with Brexit export laws for another year, their EU counterparts will continue to trade freely to the UK. "The government is creating asymmetric competition and disadvantaging UK manufacturers," says Phipson.
From CE to UKCA: an unnecessary complication?
Another concern for British manufacturers is the impending changes to the marking regime (the safety product testing certification process). This is another crease yet to be ironed out of the Brexit cloth, having been delayed from January 2022 to January 2023.
This will see the marking of UK-manufactured products change from the CE marking regime (products that comply with European health, safety and environmental protection standards) to the new UK conformity assessed (UKCA) marking regime.
Phipson explains that the implementation of UKCA was delayed because "manufacturers weren't ready for it and it would have created absolute confusion". Yet, five months further on (at the time of writing), Phipson highlights that "we are in a similar state of unpreparedness".
A key issue surrounding the implementation of UKCA is that there are not enough conformity assessment laboratories in the UK to successfully implement CA marking. Alongside this, the need to switch from CE to UKCA will incur more additional costs for UK manufacturers.
Moreover, following the switch over it will be illegal for UK manufacturers to sell CE marked products. This could result in wasted stock, fines for British companies or costly work to amend the marking of products. For multinational manufacturers, this could create issues supplying to the UK market, and potentially some companies could choose not to supply to the UK to avoid creating two of the same product in order to comply with two different marking regimes.
"I think most people just can't understand why we can't accept CE marked products in the UK market," says Phipson.
What about innovation?
Another issue that is still awaiting a solution is the replacement of the Horizon Europe funding. With a budget of €79bn, Horizon is the largest European funding programme, and until Brexit, the UK – and its manufacturers – were seeing the benefit of its innovation-focused grants.
"The government has pledged to replace Horizon funding," says Phipson. "[Manufacturers are] not convinced it is going to be at the same sort of level as the billions of euros that are involved in Horizon. Everybody is watching that very closely to see where that is going to end up in the next few months."
The pipeline of funding for innovation is cause for concern. However, Kinder remains optimistic about UK manufacturer's ability to continue innovating in the face of adversity, saying: "We have had a tremendous amount of innovation across manufacturing forced upon us by Brexit and Covid."
Yet, in order for innovative practices to be implemented, a talent pipeline capable of captaining new technologies and practices is required, and Brexit appears to have weakened the UK's hand on this score.
Before the pandemic, Phipson estimates that the UK manufacturing sector employed approximately 2.7 million people, with approximately 200,000 being EU nationals. He estimates that in 2022, there are some 2.5 million people working in the sector, and adds that the labour shortage it is facing is "chronic" and "the number one problem".
So, with the combination of EU nationals leaving, innovation-based funding (particularly through universities) being pulled and a general skills shortage plaguing the industry, the UK's manufacturing workforce has taken something of a battering since the 2016 referendum. Is there any cause for optimism?
Are electric cars the future of the UK manufacturing industry?
In 2021, there was a positive development for Sunderland's Nissan's plant, which many had speculated was under threat because of the UK no longer being a member of the EU. It was announced that Nissan would be investing £1bn in the UK's first battery factory with the creation of thousands of jobs, both on the ground and across the supply chain.
This seemed like a rare glimmer of hope for the UK's manufacturing industry, with a brighter, greener future ahead. Yet a report by the Institute's Coalition for the Decarbonisation of Road Transport, published in May 2022, urged the government to scale up plans for battery gigafactories and electric vehicle (EV) battery material supply chains.
While the report highlighted the UK as "well-positioned to become a global player in the EV battery revolution", it also explained that uncertainty among investors was costing the country, with many considering UK manufacturers a "high-risk investment". However, the TCA does offer a caveat for the UK automotive sector, stating: "Between 2024 and 2026, batteries can have 50% non-EU/non-UK content and EVs can have 55% non-EU/non-UK content."
Phipson says that although thinks there is a promising future for EVs in the UK, there are still challenges to overcome. He highlights the battery material supply chain as a pressing issue – particularly with the impending 50% UK content law – to be resolved for the sub-sector, with supply of cathodes being the biggest issue still to be solved.
How are manufacturers feeling?
When asked how all of these changes and delays have impacted UK manufacturers, Phipson says: "It has been very, very disturbing. It has impacted confidence. Let's be clear, a lot of these things will have (yet another) negative effect on the UK economy. Manufacturers are yet to see any of the benefits come through."
With so much stopping and starting since the UK's departure from the EU, it seems that British manufacturers have just enough time to get to grips with one set of changes before the details of the next are announced. This hoop jumping, much of it self-inflicted, alongside the ongoing recovery from the Covid-19 pandemic and the 'Great Resignation', has left many UK manufacturers struggling. Two years on from Brexit, British manufacturers are yet to find their 'new normal', let alone any benefit from leaving the EU.