According to the UK's Food and Drink Federation, in 2018, food and drink manufacturing attributed £29bn ($40.79bn), or 2.3%, to the national gross value added. This makes it the biggest sub-sector in British manufacturing and it has remained that way, despite the dual impacts from Covid-19 and Brexit.
The sector has also proved its resiliency during the Covid-19 outbreak, seeing a V-shaped recovery between the first quarter and third quarter of 2020 in the wake of the pandemic.
Pre-pandemic, in 2019, food and drink manufacturing accounted for £104.4bn of turnover in industry, which represented almost 20% of total UK manufacturing turnover. With approximately 440,000 employed by the sub-sector, there is no question that this is an important industry for UK manufacturing. Despite its importance, however, the sub-sector has been facing an uncertain future due to the ramifications of Brexit.
Supply chains, food standards and regulations and import/export laws have created a cloud of uncertainty for food and drink manufacturing. This uncertainty makes the June announcement that Heinz will invest £140m to once again manufacture ketchup in the UK all the more significant. It does not, however, erase or solve the many questions plaguing the industry, including the recent so-called 'sausage war' issue with the EU.
Meat in the middle
The 'sausage war' is an example of the complexities of food regulation in a post-Brexit world. The UK committed to implementing food safety standard checks at the end of June 2021. These checks would be carried out to ensure that sausages (and more generally, chilled meat) would not be exported to Northern Ireland from England if they do not comply with European trade and customs rules. Although the need for these checks and the looming deadline were agreed between the UK and the EU in 2019, unionists and large portions of the UK government now oppose the protocol, despite Prime Minister Boris Johnson's initial agreement.
How well do you really know your competitors?
Access the most comprehensive Company Profiles on the market, powered by GlobalData. Save hours of research. Gain competitive edge.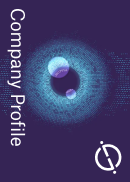 Company Profile – free sample
Thank you!
Your download email will arrive shortly
Not ready to buy yet? Download a free sample
We are confident about the unique quality of our Company Profiles. However, we want you to make the most beneficial decision for your business, so we offer a free sample that you can download by submitting the below form
By GlobalData
If negotiations are not settled by this deadline, there could be a bizarre reality that would see English sausages banned from Northern Ireland.
Stephen Phipson, CEO of Make UK (an entity that represents British manufacturers), believes that this is just the beginning of Brexit's assault on food and drink. "It is going to get a lot worse very quickly," he says. "A lot of manufacturers are very cognisant that we have waves of new controls coming in over the course of the year, with each step more difficult."
The biggest upcoming hurdle, according to Phipson, is the impending October 2021 implementation of import control.
"It is going to be really interesting to see the effect of import control on food and drink," he says. "I suppose, if you are a Brexiteer, a possible positive would be that we might see more Heinz ketchup stories coming in as it gets more difficult to import products."
SMEs feeling the squeeze
The possibility of other larger companies following Heinz's lead would offer the UK a positive narrative post-Brexit. Such an option is only really open to larger brands, however, with small and medium-sized enterprises (SMEs) not afforded the same level of opportunity.
For the SMEs, they are going to be looking for domestic markets to replace the EU markets that they had before – that is if they can make that transition. Stephen Phipson, Make UK
"As we come out of the pandemic, and things settle down, the focus changes," says Phipson. "Those companies that were going to find it more difficult to access EU products will be thinking 'can we produce them in the UK?', but that is a question for the large brands really. For the SMEs, they are going to be looking for domestic markets to replace the EU markets that they had before – that is if they can make that transition."
SMEs form a critical component of UK food manufacturing. Out of approximately 10,000 food and drink manufacturing businesses in the country, just under 8,000 are SMEs. Phipson argues that as the industry looks to navigate these waves of Brexit implementations, the priority cannot just be on facilitating big brand investment.
Phipson says: "It can't be just about the Heinz story or corporates, it has to be about the growth of specialists and small food manufacturing."
One key positive for the UK highlighted in the Heinz deal is the UK's automation offering. It allows for Heinz to largely sidestep the skills gap plaguing British manufacturing.
"If you look at the £140m Heinz investment, I think it creates 50 jobs," says Phipson. "So, it is not a massive number of jobs in those large, automated plants. Skilled workers such as engineers and technicians are of course still required, but I don't think it is such a limiting factor as it is in other sectors. The scale of automation that happens in the larger plants means that the employment requirement is less."
Has Brexit left UK farmers vulnerable?
A lot of the impact that is yet to be felt in a post-Brexit UK's food manufacturing sector is the upstream supply chain connection to the UK's farmers. It is thus far unknown how a lack of migrant workers, who would historically pick and deliver the products from field to facility, will affect supply volumes.
We haven't got the 300,000 EU migrants coming over to pick the fields and that is going to be quite an interesting challenge for food and drink manufacturing in the UK. Stephen Phipson
Phipson says: "That will play out over the next few months, particularly as we get into the autumn harvest season. We haven't got the 300,000 EU migrants coming over to pick the fields and that is going to be quite an interesting challenge for food and drink manufacturing in the UK."
Furthermore, the continuation of post-Brexit trade talks and food regulations with other countries such as Australia and the US poses a tightrope for the UK's policymakers to tread. On the one hand, non-EU countries will prove essential for continued investment into all of the UK's industries. For food and drink, however, this could make British farmers and businesses vulnerable.
Phipson explains: "If you look at Australia, the concern we saw on the news was around farmers, not because the standards were particularly different, but because the scale of some of their farms are about as big as Wales – and so, the competitiveness of our farmers were extremely, extremely dented by some of those trade deals."
The future of the UK's food and drink cycle – from farm, to manufacturing, to distribution through supply chain or export – has a lot of question marks against it. The key appears to be finding a balance among the chaos across an array of complex and unclarified issues, such as creating jobs but embracing automation; stimulating trade deals but protecting farmers; facilitating big name deals but supporting SMEs; and respecting export laws but creating fair and sensible import laws that don't stifle investment or supply chains.
Despite being six months into a post-Brexit UK economy, there is a lot left to be negotiated for food and drink and beyond.