Industry 4.0 has long been a buzzword within the manufacturing sector, and according to a recent survey conducted by InfinityQS, digital transformation has been steadily climbing the priority list for manufacturers.
The survey states that 52% of manufacturers have either begun or are actively looking to invest in digital transformation initiatives in a bid to enhance their operations. With a multitude of technologies on offer, the top three digital transformation initiatives cited by manufacturers in the report were advanced analytics (with almost a quarter labelling this as a priority), cloud computing and the industrial internet of things.
Within the survey publication, Jason Chester, director of global channel programmes at InfinityQS, says: "One thing that the Covid-19 pandemic did was expose significant and often widespread operational weaknesses within incumbent manufacturing environments. Prioritising digital transformation initiatives is the key in helping to address these new challenges."
Which tech is best?
With so many technologies on the table designed to streamline production and increase visibility it can be difficult for manufacturers to know where to begin.
When asked which technologies are making a big impact in manufacturing, Rosemary Coates, founder and executive director of the US Reshoring Institute and president and founder of Blue Silk Consulting, highlights artificial intelligence (AI).
"The importance of AI [for manufacturing] cannot be understated," she says. "AI is really the way we are looking at increasing production in the future."
How well do you
really

know your competitors?

Access the most comprehensive Company Profiles on the market, powered by GlobalData. Save hours of research. Gain competitive edge.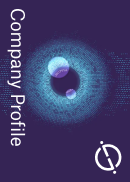 Company Profile – free sample
Thank you!
Your download email will arrive shortly
Not ready to buy yet? Download a free sample
We are confident about the unique quality of our Company Profiles. However, we want you to make the most beneficial decision for your business, so we offer a free sample that you can download by submitting the below form
By GlobalData
As the chart above indicates, the adoption of AI has the potential to free up capital for manufacturing companies that could allow for more capital to be injected into building skills or reinvesting in new technologies. According to Coates, it is a two-horse race when it comes to the battle for AI supremacy.
"The US is in a neck-and-neck race with China to develop more AI applications," she says. "The more we develop, the more there is going to be structure and a need for AI."
The growing importance of AI – and indeed many of the advanced digital tools on offer – means that access to talent will continue to be a key problem plaguing manufacturers (more on this issue later).
Looking at regions more generally, the chart above demonstrates that for AI implementation in manufacturing sectors, North America is currently leading by quite a wide margin. However, this doesn't mean that North America or the US are dominating manufacturing or the 'digital race' – as factors such as skills gaps and investment in technology muddy the waters.
In fact, Asia-Pacific has continually dominated the manufacturing sector when it comes to gross value output, as the chart above shows. Could this be about to change, however, with the shift towards digital practices and away from low-cost labour?
The digital maturity curve
In the InfinityQS survey, Coates explains that countries that are placed to do well with adopting new digital practices tend to be higher up the 'maturity curve' in their manufacturing practices. "When companies start to build their industry it is typically on the low end – there is a lot of high-touch labour and it is simple," she says. "That is the entry level and certainly where African countries are, for example.
As countries move up the digital maturity curve, they start to adopt more machinery and industry 4.0 solutions. Rosemary Coates, US Reshoring Institute
"As countries move up the digital maturity curve, they start to adopt more machinery and industry 4.0 solutions."
Coates cites China as a good example of a country that is higher up this digitally mature curve. "China has moved way up the digital curve," she says. "Most first-world countries are very sophisticated and have moved all the way up, and that is in response to the need to shed low-cost labour and lower skilled jobs."
A key element to keeping up with the global digital race is access to skills, with many of these practices requiring higher-level workers than was typically associated with manufacturing. Coates explains that this has been a long-term issue in the US.
"Labour shortages around the world are a big thing, especially in the US," she says. "There aren't enough workers to fill those jobs. So that is going to slow down the adoption of all kinds of digitalisation, as well as slowing manufacturing in general.
"The US needs to find more people in order to get our manufacturing more sophisticated. Until then, labour shortages are going to drive up labour rates. That creates a very frustrating environment for manufacturers."
The UK is catching up but Germany still way ahead
Like the US, the UK has been plagued with a skills gap in manufacturing. When asked to evaluate the UK's place in the global digital race, Stephen Phipson, CEO of Make UK – a body that represents British manufacturers – says he has seen a lot of progress since the onset of Covid-19.
[The UK is] nowhere near as advanced as Germany is, but they have always had a long-running programme of investment, digitisation and automation. Stephen Phipson, Make UK
"A year ago, if you had have asked me, I would have put us well behind many other countries," he says. "Now, having spent some time looking at the US and some of the Asian countries, and even some European countries, we are actually not too bad. We are getting there and we are certainly ahead of the US."
The UK manufacturing sector has been under a lot of pressure to redefine itself following Brexit. Despite leaving the EU at the beginning of 2021, the UK's European neighbours remain an important yard stick for evaluating success. Phipson highlights Germany as a country that sets the standard in Europe and beyond.
"In my view, we're nowhere near as advanced as Germany is, but they've always had a long-running programme of investment, digitisation and automation," he says.
Germany is indeed a world leader when it comes to adopting advanced digital practices. Coates says: "Germany is a great example for all of us. Their sophistication in manufacturing has been an ongoing effort for the past 50 years and their industrialisation is just phenomenal."
Small steps and government initiatives
If progress is to be made with regards to industry 4.0, significant governmental support and investment is needed to back change in the sector. Phipson says this is something the UK is doing well, despite not having an official industrial policy. He cites the 'Made Smarter' initiative as a good example of implementing change in UK manufacturing.
Phipson explains that with strong support at government level to address the skills gap and bolster investment in innovative industry 4.0 practices, steps into digitisation can be gradual but effective. "I think a lot of people now understand that [progress comes] in small steps," he says. "You don't have to do a complete revolution of your process. You can automate by spending just a few hundred pounds."
There is no denying that digital transformation will continue to be an important factor in the advancement of manufacturing, but long underlying problems such as the need to shed low-cost and low-skilled workers must be addressed before countries can make meaningful strides.
Furthermore, alignment between private sectors and governments is key to ensuring that regions have workforces that are capable of implementing industry 4.0 measures. This is an issue that even those at the top of the maturity curve are facing with regards to the digital race.