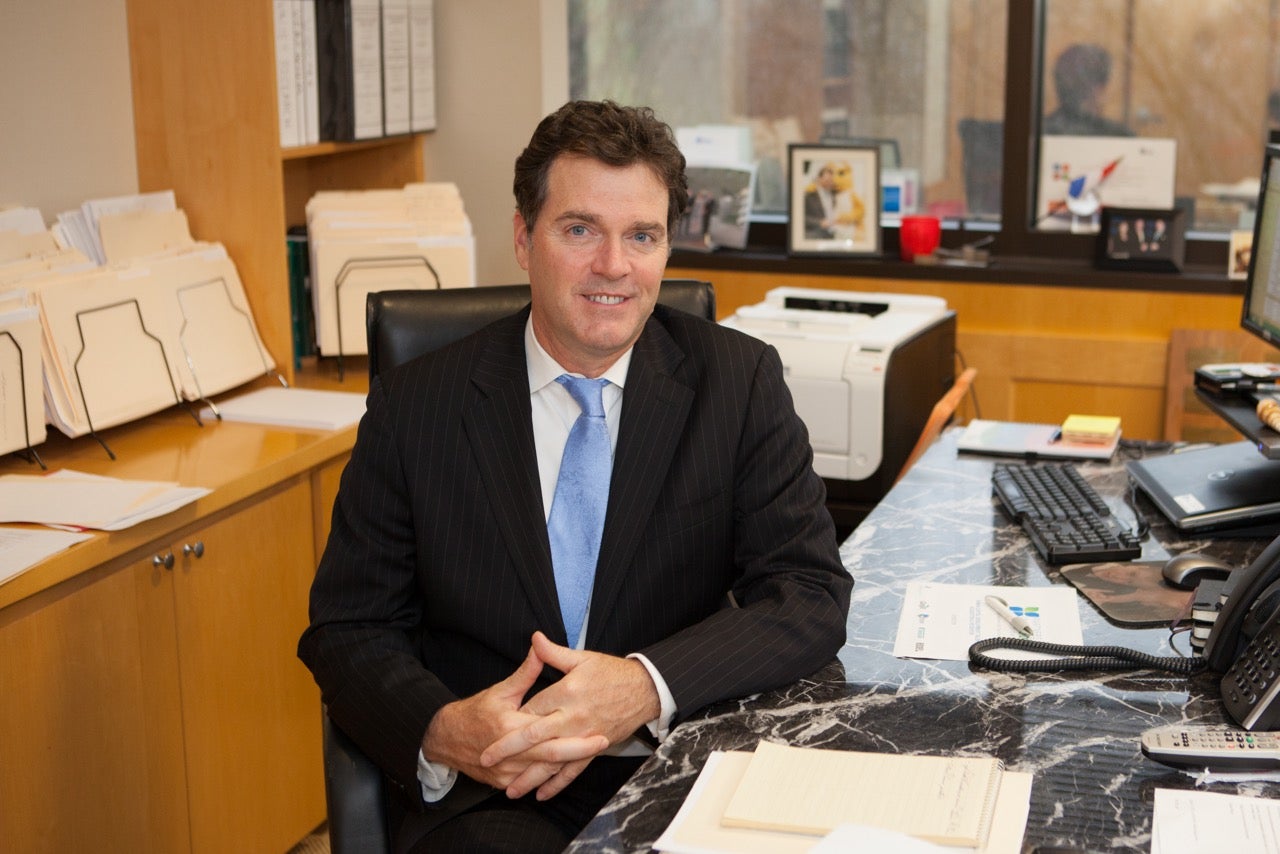 The US is, by far, home to the largest number of subsidiaries from the world's leading multinational companies. A leading voice for these investors is the Global Business Alliance, which represents the interests of enormous companies such as DSM.
Although DSM is publicly traded on the Amsterdam Stock Exchange, a little over half of its shareholding bases are in the US. With 17 years' experience at the company – which now boasts operations in a whopping 66 countries – North America president Hugh Welsh, who is also a board member of the Global Business Alliance, is well versed in international trade and foreign direct investment.
The good and the bad of the Trump administration
The Covid-19 pandemic did not spare the likes of DSM in 2020, but it is the US-China trade war and the presidency of Donald Trump that has perhaps been a greater source of instability for companies operating in the US in recent years.
"When we see some of the political disruptions of the past four years settle down, and there is some sort of certainty on what the political future here in the US looks like, it will be easier for me to convince our European CEOs to deploy more capital in the US," says Welsh.
Trump's rhetoric was very confusing. He wanted to bring all the jobs back, but then made many actions that discouraged FDI to the US.
"The tariff wars, and Donald Trump's 'Buy America' rhetoric, made it very difficult to make decisions on where you were going to make acquisitions, or build your own facilities, because of the supply chain disruption," he adds.
How well do you
really

know your competitors?

Access the most comprehensive Company Profiles on the market, powered by GlobalData. Save hours of research. Gain competitive edge.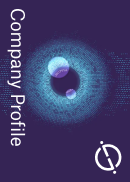 Company Profile – free sample
Thank you!
Your download email will arrive shortly
Not ready to buy yet? Download a free sample
We are confident about the unique quality of our Company Profiles. However, we want you to make the most beneficial decision for your business, so we offer a free sample that you can download by submitting the below form
By GlobalData
Although there is hope that President Joe Biden might ease geopolitical tensions, it is widely believed that he will continue to take a tough stance against China, while his recent 'Buy American' measures may continue to ruffle foreign investors in the same vein as Trump's lexicon.
"Trump's rhetoric was very confusing," says Welsh. "He wanted to bring all the jobs back, but then made many actions that discouraged FDI to the US. Then Trump gave preferential treatment to US companies. I know that many executives at foreign multinationals found it very unsettling… They felt they could be disadvantaged, even if [like DSM] they were largely US-owned, but not 'American-made' [and headquartered]. I don't think [Trump] understood the difference."
The crux of the issue is: what makes a company 'American'? Welsh says that, for the likes of big and integrated employers such as DSM, the company should be viewed as American when in the US, as Brazilian in Brazil, and so on. However, this concept is hard for economic nationalists to swallow.
On the other hand, Welsh believes that Trump did have some positive impact on FDI, such as his Tax Cuts and Jobs Act that lowered corporate tax rate and regulation, as well as the USMCA trade deal that brought about a great deal of certainty. Moreover, Trump was "spot on" in challenging China to address the issue of intellectual property misappropriation, and other anti-competition measures on its soil, he adds.
Vitamin supplements boosted by Covid-19 pandemic
With its immensely globalised supply chains, it is little wonder that Covid-19 was incredibly disruptive at first for a company as international as DSM.
"I like to affectionately say that DSM is the biggest company nobody's ever heard of," says Welsh. "But I am confident that most people use our products every day."
Founded in 1902 as Dutch State Mines, DSM's story is one of transformation from dirty coal pits to nutrition, health and sustainable living. Alongside some of the best-known vitamin and food supplements brands, DSM's 23,000 employees produce high-strength plastics, fortified animal food and fibres for ballistic military-grade equipment.
"Worldwide, I had to explain to many officials that our manufacturing plants were essential for food supplies and that we also needed our supporting supply chains, such as boxes to pack our goods," says Welsh.
The aspects of DSM's business that relied more heavily on long supply chains, especially from China, were adversely impacted the most. However, the overall situation has recovered quickly, with DSM seeing few Covid-19-related disruptions over the past six months.
[Keep up with Investment Monitor: Subscribe to our weekly newsletter]
"In fact, what we are finding today is that we can't produce fast enough," says Welsh. "We are out of stock for many products across the board. Covid has made people more health-conscious. The most obvious example of this has been the soaring global sales of vitamin D supplements."
Demand for DSM's animal feed has also risen due to the global uptake in chicken and beef consumption – the result of more people eating at home or ordering fast food. Meanwhile, the appetite for seafood has decreased because it is often served at restaurants.
Thanks to these shifts, DSM has not closed any of its businesses since the beginning of the pandemic. "We have deferred some capital expansion projects, just to wait and see what happens, but we have still had a fairly healthy mergers and acquisitions programme," says Welsh. Once the pandemic has settled down further, the company is keen to pick up the pace of its expansion to meet burgeoning demand. Moreover, as the dollar weakens relative to the euro, deploying capital in places such as Brazil, India and China will become even more attractive, according to Welsh.
Short-term capitalism is not good enough
Unlike many multinationals, DSM is not just paying lip service to the environmental, social and corporate governance (ESG) agenda.
One of the reasons the company transitioned into the nutrition space all those decades ago was because it was one of the early movers that aligned corporate strategy with the UN's Sustainable Development Goals (then known as the Millennium Development Goals). "We looked to see what are the big problems that the world is going to need solutions for, and then tried to position ourselves in businesses that offer solutions to those big problems," says Welsh.
Beyond this, DSM has invested in emerging markets where it sees profit and economic development opportunities. Its Rwanda-based company Africa Improved Foods is an example of this.
When embarking on this project in 2018, DSM looked for other private sector partners to join in the venture but was unable to find any that were willing to take the risk of doing business in a smaller, developing market such as Rwanda.
"They saw better returns building new facilities in the Western world," says Welsh. "But we saw a fast-growing population and, among Rwandan children, chronic malnutrition and micronutrient deficiency."
What really differentiates DSM from many others doing business in that part of East Africa is that the company sources all of its raw materials from thousands of Rwandan farmers, and with long-term supply contracts. Meanwhile, its Kigali-based plant employs 400 people. Half of DSM's produce goes to the World Food Programme, which traditionally sources from western Europe or Iowa, for example. The investment has indeed had a net positive spillover effect on Rwanda, both in terms of public health and the economy. Across Africa's fast-growing markets, DSM hopes to replicate these successes in other countries soon.
Unfortunately, there is a shortfall of multinational investments such as that in Africa Improved Foods. Part of the problem is that companies' stated values do not properly align with their commercial strategy, according to Welsh. "Those responsible for making capital deployment decisions are usually judged on a quarter-to-quarter basis, which does not lend itself to long-term investments such as the Kigali project," he says.
"European companies can more easily undertake 'purposeful investment' because they have less of the shareholder pressures faced by many US-headquartered companies that are subject to Delaware corporate law."
Encouraging companies away from short-sighted shareholder capitalism will take more than a shift in consumer demand. Governments, therefore, must put the right incentives in place. However, for those who doubt the profitability or efficacy of the ESG investments, just look to DSM.
Home page photo of Hugh Welsh courtesy of DSM.