The Covid-19 pandemic came at a time when the UK automotive sector was already bracing itself for a Brexit shock and the subsequent effect on the automotive industry. EU and UK look increasingly unlikely to have a comprehensive trade deal in place by the end of the transition period on 31 December 2020, kicking a vital part of the UK economy when it is already down.
In recent months, industry groups have become louder in their calls for greater support for the sector post-Brexit, while also highlighting the damage the pandemic has wrought.
The Society of Motor Manufacturers and Traders (SMMT), a UK-based trade association, said in a recent report that Covid-19 had "significantly hurt liquidity, supply, production and demand" and was the "single biggest risk factor facing the automotive industry".
The SMMT estimated in June that annual UK car production for 2020 could be one-third lower than in 2019, dropping below one million units. A second national lockdown beginning in November is set to further cut annual production.
In addition to this pandemic damage, Brexit preparations have already cost the sector £735m, according to the SMMT, and a no-deal scenario would result in a £47bn cost over the next five years.
Many observers now think that decline in the UK automotive sector is inevitable, even if some kind of deal can be salvaged at the 11th hour.
How well do you really know your competitors?
Access the most comprehensive Company Profiles on the market, powered by GlobalData. Save hours of research. Gain competitive edge.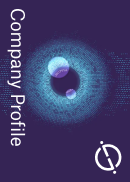 Company Profile – free sample
Thank you!
Your download email will arrive shortly
Not ready to buy yet? Download a free sample
We are confident about the unique quality of our Company Profiles. However, we want you to make the most beneficial decision for your business, so we offer a free sample that you can download by submitting the below form
By GlobalData
The value of the UK automotive sector
According to the Office for National Statistics, the automotive sector represents 13% of all goods exported in the UK, with its contribution greater than any other sector. The auto sector accounts for roughly 3% of GDP and supports 820,000 jobs.
Manufacturing of motor vehicles peaked at 6.5% of all goods produced in the UK in 2017, having risen steadily over the preceding few years.
The sector is heavily reliant on foreign investment. Japanese manufacturer Nissan produced more than 250,000 of its Qashqai models in 2019 at its plant in Sunderland. Compatriot companies Honda and Toyota produced more than 100,000 vehicles at their plants in Swindon and Derby, respectively.
The other mass-produced car models in the UK are 'British' brand and Mini and Land Rover, although they too have long been owned by foreign companies. If the UK automotive industry is to be sustained, those foreign companies will have to decide that the country is the best location to invest in to produce future models.
While Covid-19 is the immediate concern, Brexit is the long-term systemic challenge to the UK automotive sector. Frictionless trade is essential for the industry, with 81% of all cars produced in the UK in 2019 ultimately exported. Of those, 55% were exported to the EU.
Frictionless trading of parts as well as finished vehicles is crucial to the sector. According to the SMMT, 81.3% of all parts, accessories and components imported into the UK to manufacture vehicles in 2019 come from EU countries.
The crankshaft of a BMW Mini crosses the English Channel several times during production, for example, as additional components are added to the part by specialist companies. That process becomes slower and more expensive once trade barriers are erected.
The beginning of a gradual decline
Car models have historically been produced on eight-year cycles before being phased out, although the length of life cycles has been shortening in developed countries due to added complexity in production and fast-changing technological requirements.
Car companies commit to producing a model at a certain location and will be locked into that investment decision for the duration of the production cycle.
That means if international companies decide to withdraw operations from the UK, the impact on production volumes will be gradual. A decline in investment decisions, however, is a prelude to job losses and company exits.
Publicly announced automotive investment decisions in the UK reached £5.83bn in 2013, according to the SMMT, but have fallen each subsequent year to total just £590m in 2018.
FDI in the automotive sector has also declined globally over recent years, but the 90% decline seen in UK investment looks stark in comparison.
The big three Japanese vehicle manufacturers ramped up their presence in the UK in the 1990s, identifying the country as the ideal location to export into the EU. The UK benefited from a lack of tariff restrictions and an attractive business environment, but was outside of the EU monetary union.
Whatever Brexit deal is agreed now, that tariff-free, frictionless trade route will be gone. Meanwhile, a trade agreement between Japan and the EU in 2017 ended import tariffs on cars between those two economic zones.
In February 2019, Honda announced that it would close its Swindon manufacturing plant in 2021. Toyota has reduced production at its plant in Burnaston, Derbyshire, in recent years amid fears that it too could be shut down.
Toyota and Nissan have recently asked the UK government to reimburse them for the cost of any tariffs imposed on exports into the EU.
"In the short term, that may keep factories open for the next five to ten years," says Just-auto analyst Mike Vousden. "But in the long-term, especially if we don't get a more favourable trading arrangement going forwards, UK manufacturing will be fundamentally less competitive than, say, somewhere in eastern Europe."
Jaguar Land Rover has already shifted production of its Land Rover Discovery model from the West Midlands to a plant it opened in Slovakia in 2018.
If not to the EU, where to?
The UK government argues that Brexit will open up global import and export opportunities thanks to bilateral trade agreements the country will now be free to agree.
Japan and the UK signed a free-trade agreement in September 2020, but as Vousden says: "We are not going to export more British cars to Japan than they are going to export to us, just because of the volume of cars we produce versus those produced in Japan."
The US market has also been talked up as a target for post-Brexit exports. However, that country has become increasingly protectionist in the automotive sector and there are no indications that would change under the impending Joe Biden presidency.
The US-Mexico-Canada Agreement, which came into force in July 2020, requires 75% of car parts to be manufactured in the signatory countries to qualify for zero tariffs. This is a huge incentive to move manufacturing to the US, rather than export finished vehicles there.
China is by far the fastest-growing market for vehicle sales, followed by Russia. The SMMT highlights that the UK has no trade deal – and does plan to negotiate one – with either country or other fast-growing markets such as Iran or Saudi Arabia.
The future of automotive vehicles
The wider automotive industry is changing rapidly, as new technologies are developed to replace the internal combustion engine and reduce carbon emissions. This revolution in the sector is not being led by the major vehicle manufacturers of the past.
SMMT data shows China is now the fastest-growing market for vehicle production and has streaked ahead of other countries in the production of lithium-ion batteries that will power the next generation of vehicles globally.
According to data from Bloomberg New Energy Finance, China controls 80% of the world's raw material refining for batteries, 77% of the world's cell capacity, and 60% of global component manufacturing.
The UK automotive industry will need to invest heavily in research and development if it wants to keep pace with these leaders in vehicle manufacturing, but Vousden argues that it is probably too late for it to be a prominent player in electric vehicles.
"The infrastructure that exists to build vehicle batteries in China is so vast now, I would say bluntly that battle has already been lost," he says.
US company Tesla is another pioneer and global leader in battery technology. It has announced a €4bn investment to build a battery factory near Berlin in Germany, creating up to 10,000 new jobs. The UK will seek investment of this kind, although the EU has signalled recently that it now sees the UK as a competitor for gigafactory investments.
A manager at one Germany-based parts supplier told Investment Monitor that the decline of the UK automotive sector now looks inevitable. He is sceptical that the UK government will provide enough state support for the country to take a leading role in another emerging technology – hydrogen-fuelled vehicles – but says it could find a niche in data management.
"Cars produce an enormous amount of data, and the collection and processing of that is getting more and more important," the supplier says. "The UK would need to find an agreement with the EU, a bit like the passport issue for the banks, to be a data service provider for Europe. That could be quite profitable and play to the UK's strengths, although it would still require the type of compromise you are just not seeing right now."
Vousden believes premium vehicle manufacturing should survive in the UK post-Brexit, even if the production of mass-market models eventually disappears.
"If someone was ready to pay $250,000 on a McLaren, an extra 10% tariff probably wouldn't make that type of consumer bat an eyelid," he says.
If all that is preserved  of the UK's automotive industry is luxury car production and data services, that would represent a mere rump of what exists today. The UK economy would suffer significantly as a consequence.