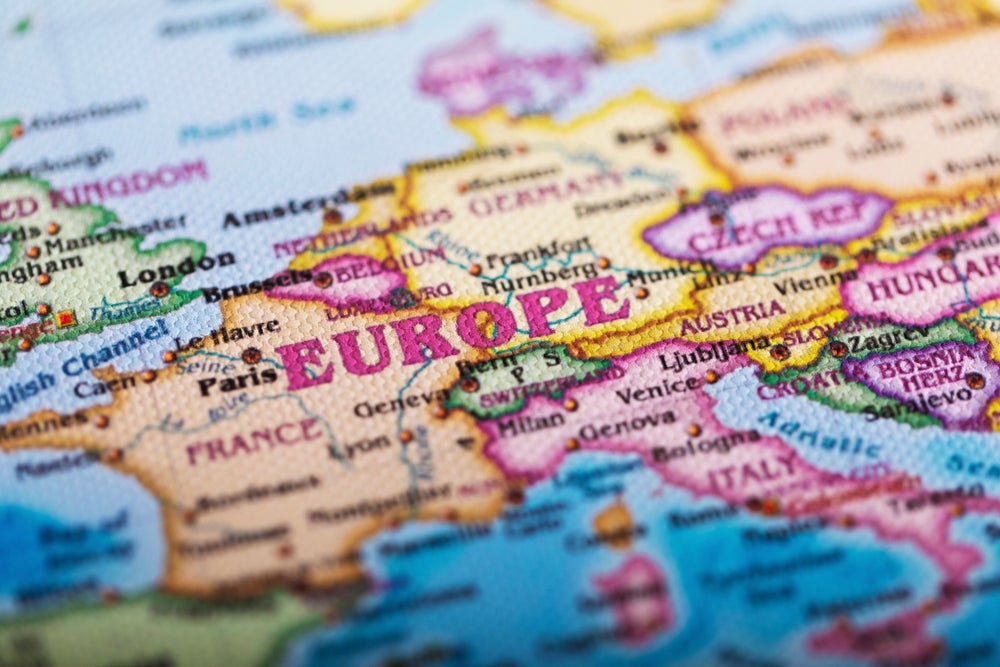 Western Europe is the leading destination region for foreign direct investment (FDI) worldwide. According to GlobalData's FDI Projects Database, more than 6,100 greenfield FDI projects were recorded in western Europe in 2021, representing more than one-third of overall global FDI.
The region's political stability, highly educated talent and reputation as a hotbed for innovation make it an attractive option for investors. However, each country has different strengths and weaknesses when it comes to doing business, which can complicate site selection.
This guide benchmarks more than 20 western European countries – Andorra, Austria, Belgium, Cyprus, Denmark, Finland, France, Germany, Greece, Iceland, Ireland, Italy, Luxembourg, Malta, the Netherlands, Norway, Portugal, Spain, Sweden, Switzerland and the UK – across a wide range of macroeconomic data points to help investors with their FDI decision-making.
Germany remains western Europe's economic powerhouse
With a GDP of more than $4trn (€3.9trn), Germany is the largest economy within western Europe and the fourth-largest worldwide behind the US, China and Japan. Germany also has the largest manufacturing economy within Europe with key industries ranging from automotives and consumer goods to industrial machinery, environmental technologies and life sciences.
In the fallout from Covid-19, Germany was among the region's least-impacted nations economically. The country's GDP contracted by a modest 0.1% in 2020 compared with the previous year. However, this can be attributed to the German economy already declining in 2019 – with GDP falling by 2.2% compared with 2018. This drop was driven by uncertainty surrounding Brexit, reduced global trade because of the US-China trade war and a stagnating car industry due to the transition to electric mobility.
How well do you
really

know your competitors?

Access the most comprehensive Company Profiles on the market, powered by GlobalData. Save hours of research. Gain competitive edge.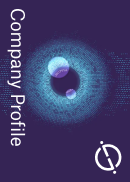 Company Profile – free sample
Thank you!
Your download email will arrive shortly
Not ready to buy yet? Download a free sample
We are confident about the unique quality of our Company Profiles. However, we want you to make the most beneficial decision for your business, so we offer a free sample that you can download by submitting the below form
By GlobalData
In 2021, the easing of lockdown restrictions saw GDP increase by 9.7% and exceed pre-pandemic levels to reach a record $4.2trn. However, this growth was short-lived and GDP at current prices recorded a shrinking of 5.4% in 2022 because of high energy costs fuelled by Russia's invasion of Ukraine and weaker exports. The International Monetary Fund (IMF) expects the economy to continue to shrink in 2023.
The UK is western Europe's second-largest economy and the sixth largest worldwide. It is highly globalised and focused on the services sector, which represents more than 80% of the country's GDP. The UK's most important economic sectors include financial services, technology, healthcare and real estate.
The UK's economic growth has been volatile since Brexit was agreed in 2016. Between 2016 and 2017, GDP dropped by 1.2%, and a brief increase in 2018 was followed by a two-year economic slump in 2019 and 2020 driven by weaker global growth and the Covid-19 pandemic. As restrictions were lifted, the economy expanded by 15.5% in 2021, but growth has slowed in 2022 amid rising inflation brought about by the Russia-Ukraine war.
The Bank of England has warned that the UK is expected to be in recession throughout 2023 and the first half of 2024 – its longest since records began a century ago.
Luxembourg recorded the highest GDP per capita of all countries analysed at $127,673 in 2022. The highly developed country has one of the most open economies in the world, and nearly 65% of its goods and services are exported. In addition, the country boasts a diverse and multicultural workforce. On average, its inhabitants speak 3.6 languages and almost three-quarters of the workforce is international.
Andorra has the lowest GDP of the countries analysed at $3.3bn in 2022. The country's status as a duty-free zone makes it an attractive shopping destination for French and Spanish tourists and it receives eight million visitors per year. While not a member of the EU, Andorra is currently negotiating for an association agreement.
According to IMF estimates, Andorra is forecast to experience the highest population growth among the western European countries between 2022 and 2027, growing at a compound annual growth rate (CAGR) of 1.9% during this period.
Malta is projected to achieve strong economic growth in the coming years. The IMF expects Maltese GDP to grow by 3.4% at constant prices in 2027 – the highest level of all countries analysed. Malta experienced a 16.5% surge in GDP in 2021 driven by increased domestic demand and services exports.
Malta's population also grew at the fastest rate in western Europe with a CAGR of 2.5% between 2017 and 2022, followed by Iceland at 2%.
Following Russia's invasion of Ukraine, inflation has skyrocketed globally with the war causing energy, food and petrol and diesel prices to soar. The Netherlands has the highest inflation rate in western Europe, with average consumer prices up 12% in 2022. The country was heavily impacted by the hike in gas prices as almost all Dutch households are heated by natural gas. Inflation rates are expected to drop to 8% in 2023 and 2.7% in 2024.
Germany, the UK and France are among the world's top five FDI destinations
According to the Global FDI Annual Report 2022, Germany was the top destination for inbound FDI worldwide in 2021. Despite a 2% dip in project numbers compared with the previous year, the country overtook the US and attracted 1,535 greenfield FDI projects in 2021.
With a strategic location in the heart of Europe, highly developed infrastructure and strong technological expertise, Germany has long been a major destination for FDI. The US was the country's leading source market for investment, accounting for roughly 17% of German FDI in 2021, followed by France and the UK. Major investors included Spanish telecommunications company Telefónica and US-based e-commerce giant Amazon.
The UK was western Europe's second most popular FDI destination and the third globally in 2021. In addition, London ranked as the second most popular FDI destination city behind Dubai in the United Arab Emirates. The UK recorded 1,216 FDI projects in 2021, a 47% increase compared with 2020 and a 10% increase compared with pre-pandemic levels. Approximately one-quarter of the country's 2021 FDI projects were in software and IT services, followed by communications and media, and business and professional services.
France attracted the third-highest number of FDI projects in 2021 and the fourth highest globally. The country recorded 768 inbound FDI projects in 2021, a 21.9% increase over the year and a 44.4% increase compared with pre-Covid-19 levels. Approximately one-quarter of France's inward FDI in 2021 derived from US-based investors, followed by German (142%) and UK (11.2%) companies.
Ireland was western Europe's top FDI destination per capita in 2021 with 62.9 FDI projects per one million people. Ireland's pro-business environment, competitive tax policy, and young and highly educated talent pool have helped it become a hub across several industries including technology, pharmaceuticals and financial services. Almost half of its FDI projects in 2021 were from businesses headquartered in the US.
However, mass job cuts in the tech sector by overseas investors have put a renewed focus on Ireland's heavy reliance on FDI. In November 2022, social media giant Twitter, Facebook and Instagram's parent company Meta, and fintech company Stripe announced lay-offs, which raised concerns about Ireland's economic vulnerability given its dependence on foreign multinational companies for productivity growth and tax revenue.
Finland ranked second for FDI per capita with 32.7 projects per one million people in 2021. Approximately one-quarter of inbound Finnish FDI was in the communications and media sector in 2021, followed by software and IT services (13.3%), business and professional services (9.9%) and construction and real estate (9.4%).
Norway and Italy recorded the largest increases in FDI in 2021. Norway's inbound project numbers trebled, and Italy's grew by 70% between 2020 and 2021 due to a surge in communications and media projects.
In terms of outbound FDI, Sweden experienced the biggest increase among the western European countries. The number of projects from Sweden-based companies grew by 63% between 2020 and 2021. This can largely be attributed to multinational telecommunications company Telia, which invested in multiple 5G projects across northern and eastern Europe.
Denmark and Finland top list of world's least corrupt countries
Denmark has the best internet in western Europe with a median fixed broadband download speed of 171.6 megabits per second (Mbps) as of September 2022, followed by Spain (154.7Mbps).
According to Transparency International's 2021 edition of the Corruption Perception Index (CPI), Denmark and Finland are the least corrupt countries in the world. Both scored 88 out of 100 on the index, alongside New Zealand.
Denmark's first-place ranking can be attributed to the country's high degree of press freedom, accessible public expenditure records and independent judicial system. The country boasts an open business environment, with an attractive flexicurity model that makes it easy to hire and fire staff as business needs change.
Finland has a pro-business environment focused on collaboration and innovation. The Finnish government also offers a range of tax, training and infrastructure incentives as well as R&D funding to encourage investment.
Greece was the worst-performing western European country on the CPI with a score of 49. According to a 2022 report by Eurobarometer, 98% of Greek citizens believe corruption is widespread in the country, far exceeding the EU average of 68%.
GSMA's 2021 Mobile Connectivity Index – which ranks the mobile internet connectivity of 170 countries globally – deemed Finland the best-performing western European country with a score of 90.2 out of 100. The country ranked third globally behind Australia and Singapore and scored particularly well for its consumer readiness and infrastructure. Norway, Switzerland and Germany also fared well in the index with scores of 89 points or more.
Switzerland ranked second in the Heritage Foundation's 2022 Index of Economic Freedom, just 0.2 points behind Singapore. The country has a long-standing reputation for political and economic stability. Its key sectors include financial services, precision manufacturing, metals, pharmaceuticals, chemicals and electronics.
At 10%, Andorra has the lowest corporate tax rate in western Europe. However, through various offsets and deductions, this rate can effectively be reduced to 0%. As part of tax reform efforts to bring the country closer to international standards, an objective tax on profits will be introduced in 2023, of which the minimum rate will be 3% and the maximum will remain 10%.
Andorra has western Europe's lowest unemployment rate
Andorra has the lowest unemployment rate in western Europe at 2% in 2022. According to the IMF, the Andorran economy is recovering strongly in the wake of Covid-19 fuelled by growth in the tourism, retail trade, construction and professional services sectors.
Conversely, Spain had the highest unemployment rate across the region at 12.7% in 2022. This figure can partly be attributed to Spain's dual labour market system where many workers are on temporary contracts and more susceptible to economic downturns. The unemployment rate was also extremely high in Greece at 12.6%, although this an 8.9 percentage point drop from 2017.
Luxembourg had the lowest age dependency ratio in western Europe – the ratio of dependents to working age population – at 43.4% in 2021. It was followed by Cyprus (45.3%), and Austria (51.4%), and below the regional average of 55.4%.
At 81.9 years on average, life expectancy across western Europe is high. There are just 2.4 years between the countries with highest and lowest life expectancies with Norway at 83.2 years on average in 2020 and Belgium at 80.8.
Ireland has the highest tertiary attainment rate out of all the countries analysed. More than 52% of 25–64-year-olds have a third-level education. Italy has the lowest at 17.8%.
Denmark and Malta pave the way for renewables
Denmark was named the most sustainable country in the world for the second year in a row in the 2022 edition of the Environmental Performance Index (EPI). The country scored 77.9 out of 100 in the ranking, which is produced by the Yale Centre for Environmental Law & Policy and evaluates 180 countries worldwide on the effectiveness of their environmental policies. Denmark was closely followed in the EPI by the UK, which scored 77.7.
Portugal ranked the worst among the western European countries with a score of 50.4 and placed 48th overall. The country scored particularly poorly in the Climate Policy category. Portugal aims for 47% of its energy consumption to come from renewable energy sources by 2030.
Malta was the most improved western European country. It scored 75.2 in the 2022 edition of the index, a 25.4-point increase over the previous ten years. Malta also had the highest indexed growth in renewable electricity production between 2005 and 2020.
Germany has consistently produced the most carbon dioxide emissions in western Europe for the past three decades. The country generated more than 650,000 kilotonnes of carbon emissions in 2019, making it the sixth-largest emitter worldwide. However, it should be noted that this is a reduction of more than 30% compared with emission levels in 1990.
In addition, Germany was western Europe's largest producer of renewable electricity with 250,154 gigawatt-hours in 2020, accounting for approximately one-quarter of the overall regional figure. The government unveiled an ambitious renewable energy plan in April 2022, which will further reduce its use of fossil fuels. As part of the new strategy, the country aims to get 100% of its energy from renewable sources by 2035.
In terms of indexed growth, Cyprus experienced the largest increase in carbon emissions while Denmark saw the largest decline.
Note: The Faroe Islands, Gibraltar, Greenland, Liechtenstein, Monaco, San Marino and Vatican City were not included in our analysis due to low data coverage.