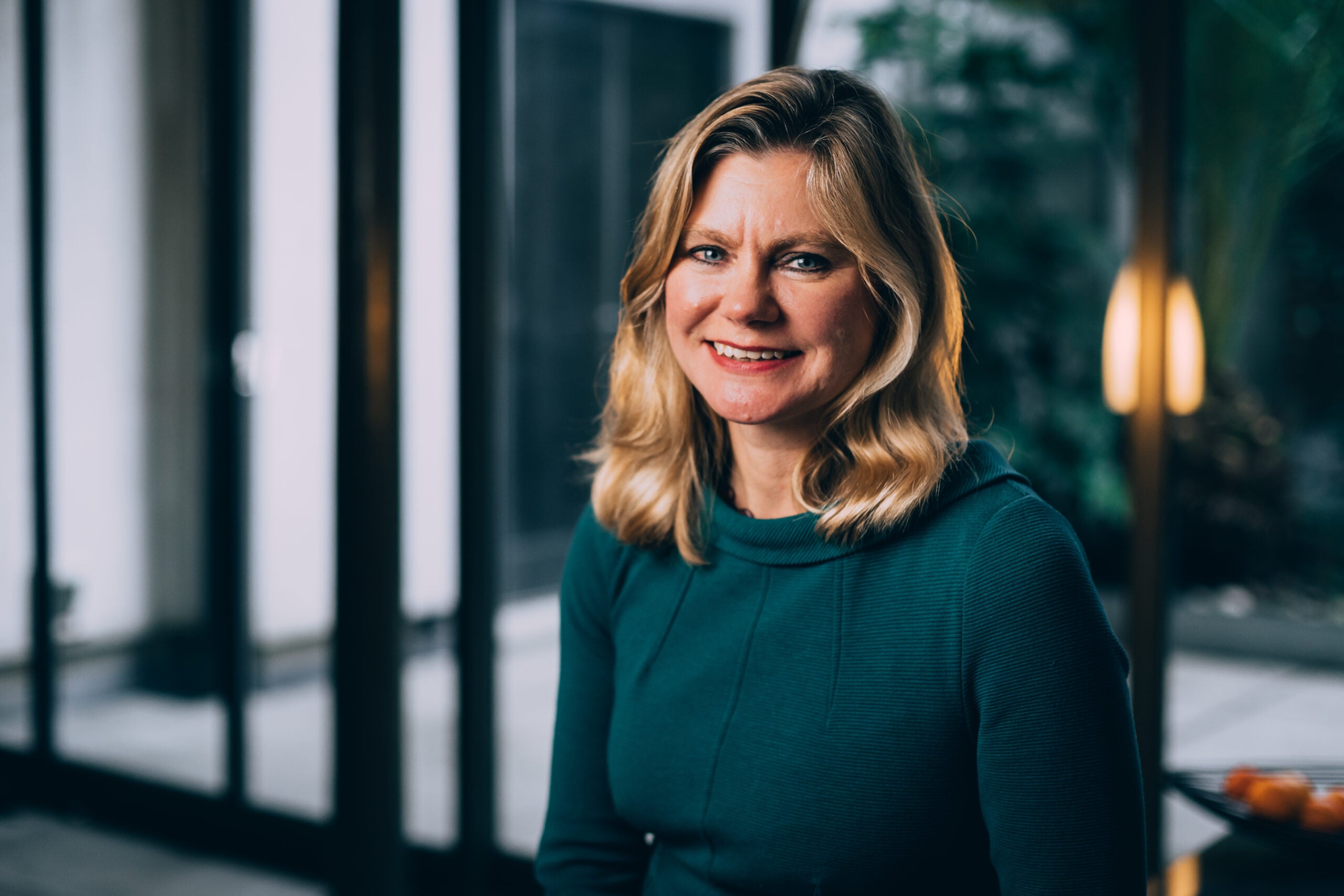 Levelling up was a campaign cornerstone for UK Prime Minister Boris Johnson in the 2019 general election, a promise rolled into his Brexit mandate. The emotional temperature of the Brexit referendum and following elections in the UK demonstrated the magnitude of what lay at the heart of the debate for many: a country with one of the highest levels of regional inequality in Europe. Despite an ensuing premiership defined by turbulent times, many see Johnson's premiership being defined by his ability to address this regional prosperity gap, something on which successive governments have failed to make any meaningful progress.
While a long-awaited white paper, delivered in February, further detailed this government's levelling up commitments and nailed the issue to Johnson's mast, it is all too easy to forget the front-line soldiers of public service who have long been fighting for equality of opportunity.
Former UK Secretary of State for Education and Minister for Women and Equalities Justine Greening put social mobility at the forefront of her work in public office, using the term 'levelling up' long before it became an election promise. When her time in government came to an end, her commitment to the cause continued. "We need to recognise that talent is spread evenly, but equality of opportunity is not," she says. This premise underlies the Social Mobility Pledge that Greening co-founded shortly after leaving parliament – a coalition of councils, businesses, NHS trusts, universities, charities and MPs, all working together under the framework of 14 levelling up goals aiming to close regional and social gaps in education while helping businesses to provide more access to opportunity for underserved communities.
As the UK's international development secretary between 2012 and 2016, Greening's focus was on poverty reduction through job creation, something she considers hugely relevant to the country today. "We are seeing a cost of living crisis right now in our country, and we are in this perverse situation of having highly skilled roles we can't fill at the same time as household finances are so stretched," she says. "There has to be a way to find a bridge for those families from lower socio-economic backgrounds to start to be able to have a chance of getting some of those jobs, if not now, then in the future."
Social mobility through devolution with purpose
Greening attended a local comprehensive school in her working class hometown of Rotherham in Yorkshire. She recognises first-hand how equality of opportunity can change a person's life but is clear to point out that levelling up is not a northern project – it is about the balance of addressing the issue nationwide without being too overarching. To be effective, levelling up must have a location-specific agenda: "devolution with a purpose" as she describes it.
Greening was MP for the affluent London borough of Putney, a very different community from the one she grew up in in Rotherham – but there, she saw a common challenge. "Young people were often locked out of opportunity in both places, albeit for different reasons," she says. Eventually she left parliament altogether in an effort to engage more widely with businesses on the issues of social mobility.
How well do you
really

know your competitors?

Access the most comprehensive Company Profiles on the market, powered by GlobalData. Save hours of research. Gain competitive edge.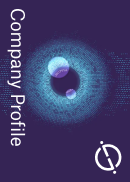 Company Profile – free sample
Thank you!
Your download email will arrive shortly
Not ready to buy yet? Download a free sample
We are confident about the unique quality of our Company Profiles. However, we want you to make the most beneficial decision for your business, so we offer a free sample that you can download by submitting the below form
By GlobalData
Greening has a business and finance background and, as such, an informed perspective on the role that businesses can play in achieving levelling up goals. Her time in government also put her in a unique position of being able to corral public-private sector cooperation. The Social Mobility Pledge is run by This is Purpose, which Greening describes as a "consultancy arm" helping companies deliver on their desire to be more proactive on social mobility. Although target clients are corporate, Greening describes her work as "grassroots" and "inspiring ideas about social mobility", which are "snowballing" among the business community. This is about as activistic as corporations get. "Where opportunities are not being spread evenly is where business comes in," says Greening, who firmly believes companies can be both great businesses and effective activists.
Levelling up means looking after both planet and people
Throughout the duration of Greening's public life, environmental, social and governance (ESG) considerations have become increasingly important for businesses. When starting the Social Mobility Pledge, she began by asking businesses to bring the same level of care and attention to social mobility as they did to environmental and sustainability causes. "Not just to the planet, but to people as well," says Greening, adding: "In the end, we have seen that it is investment by businesses that is tackling climate change and making a difference."
She recognised that many within the business community, like her, had the will to address social mobility. Much had been done in the areas of diversity and inclusion. It only needed a small "shift of the dial" to excite businesses about becoming more proactive and recognising that it was also a way to confront increasing skills shortages. "Companies are starting to see that this is a way to widen the talent pool and create a competitive advantage but doing it in a win-win way for society," she says. "Free talent is as important as free trade."
Businesses need to create long-term pipelines of opportunity for local communities by identifying underutilised skill sets, says Greening. She cites the example of PwC opening an office in Bradford, where there was a large pool of graduate talent but not so many graduate jobs. "The company absolutely got the cream of that talent," adds Greening. "It recognised that there are parts of this country with talent that people aren't tapping into and used it as a way of getting a march on its competitors."
Not to mention that a younger workforce is more exacting of businesses' ESG credentials, and talent will be drawn to companies that are able to demonstrate measurable achievements. Simply paying lip service to social mobility won't work. "The challenge is that you can't fake this as a business," says Greening. Employment data is irrefutable. Tangible examples include insurance company Direct Line overtly targeting recruitment and offering apprenticeships in social mobility cold spots, and food group Compass implementing a company-wide plan to ensure that every role in its business has a career progression path.
Many companies are ahead of the curve. BP, for example, has incorporated sustainability into its corporate strategy and now it is looking at social mobility. Cisco's work on the digital divide, which clearly dovetails into its business, is another example Greening cites as being ahead of the curve. "All these companies are saying, how does what we do become a means by which we close some of these inequality gaps in opportunity?" she says.
Levelling up through private and public means
For all her work in the private sector, Greening still welcomes the government's current spotlight on social mobility. While recognising that the white paper was a step forward, Greening would like to see "a higher ambition on levelling up" from government. Her finance background gave her particular concerns about the government's approach.
"What the government did was work out the finances and then work back from that plan, and it should have been the other way around," she says. As a result, she adds, there is a mismatch between the Treasury metrics put in place to monitor whether the funds are being spent properly versus the actual strategy of the government, which is levelling up. A problem, if you like, with how you measure whether the plan is working. Greening states that the two will have to work in unison, "because no organisation can really succeed if it is aiming at two different sets of metrics, and anyone who has ever invested in any business expects to see one set of key performance indicators, not two."
On a more positive note, Greening takes heart that debate around the white paper was not about whether or not equality of opportunity should be addressed, rather it was about whether the government's ambition went far enough. This presents quite a different story from when Greening started talking about social mobility back in 2015 as part of David Cameron's government.
Can foreign investment help with levelling up?
The lessons learned from international development – where investment and jobs are the ultimate means by which people will be lifted out of poverty – can be applied anywhere, says Greening. Her vision is one of a virtuous circle of prosperity, in which a levelling up dividend is created by a collective social mobility strategy. This dividend is then reinvested to create a better business climate for the next wave of investment. "This is where inward investment can really help stimulate that virtuous circle," she adds.
However, a long-term mindset is absolutely crucial. In Greening's experience of international development, companies that really thrived were the ones that fully adopted the concept of shared prosperity – investing in the communities they operated in, working upstream in education systems, looking at healthcare needs of employees, fulfilling tax duties – all of which became crucial to the establishment of a long-term stable business environment.
Greening cites an African proverb that sums up her outlook on social mobility: "If you want to go fast, go alone. But if you want to go far, go together." The message to business is clear: shared prosperity is the key to going far, and Greening has proved she plans on staying the course.