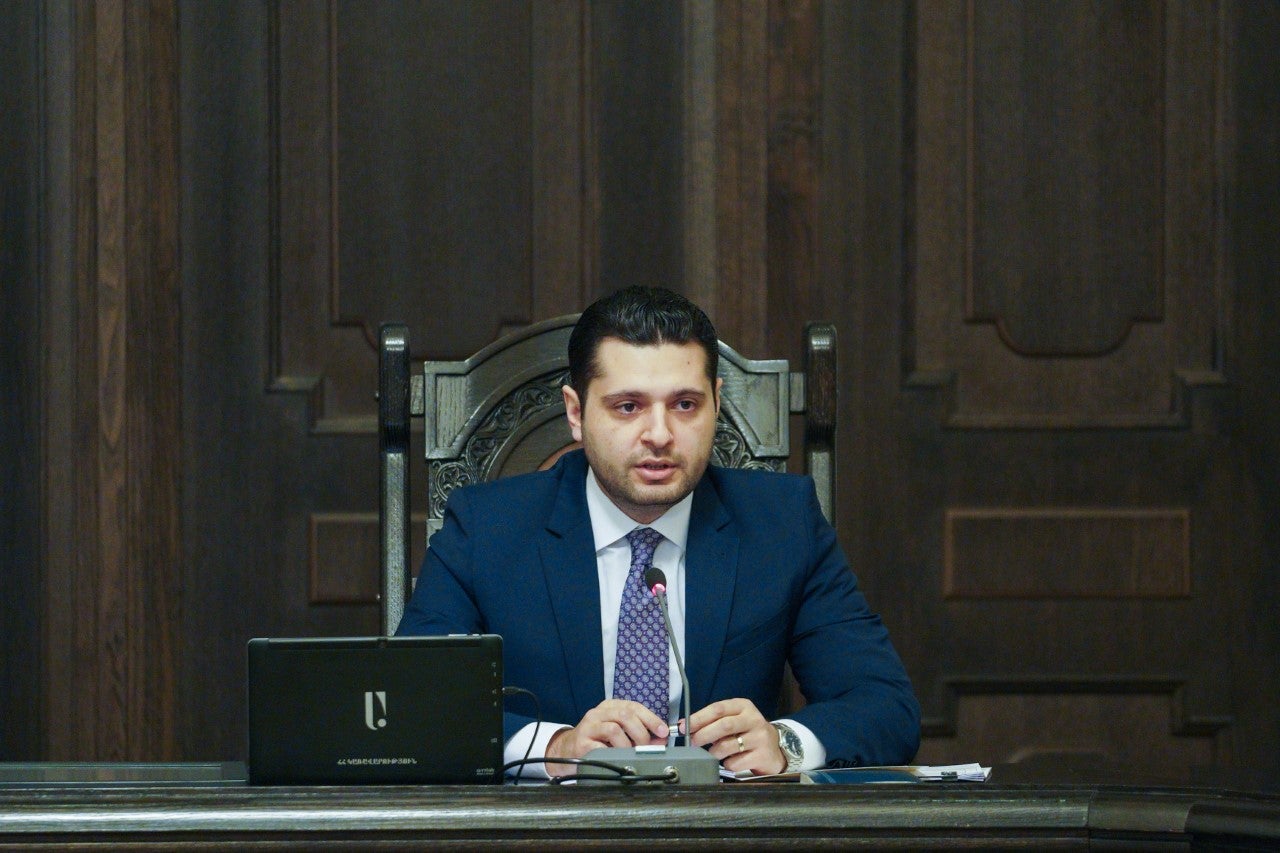 How significant is the technology sector for the economic diversification of Armenia? Can Armenia's capital, Yerevan, become the Silicon Valley for the wider region?
The role the technology sector plays in diversifying and, more importantly, upgrading Armenia's economy is significant. The ICT sector currently comprises about 4% of Armenia's GDP and has been playing a decisive role in forming the nation's middle class. Its rapid growth – about 20% annually – galvanises other industries as well and creates a multiplier effect on the overall economy. Importantly, Armenia's IT prowess has enabled the upgrading of the ICT industry into new sub-sectors, such as data science, artificial intelligence and engineering, among others, which is key in the process of determining our niche in the global tech market.
Often referred to as the 'Silicon Valley of the Caucasus', we hope to live up to this reputation. However, instead of playing catch-up in the global race, we are focusing on building a solid technological ecosystem, where new ventures can emerge and grow in a sustainable manner. To this end, we have adopted a comprehensive approach towards the development of our ICT sector – from preparing future talents to sustain Armenia's labour effectiveness in the long term to offering incentives and targeted support to tech companies. For instance, IT companies with fewer than 30 employees are exempt from profit tax, we have designated free economic zones with solid infrastructure, tax benefits and the freedom to hire foreign labour without restrictions, and we support strengthening the intellectual property system. Our view is that only concerted efforts can promote an ecosystem conducive to the commercialisation of technologies.
That said, it has been truly pleasing to witness Armenia transforming into a tech hub with strong R&D capabilities. Thanks to specialised university programmes, government assistance and competitive labour costs, Yerevan has been able to attract multiple renowned IT companies that currently operate in Armenia. To name a few, Adobe, EPAM, Oracle, SADA, Siemens, Synopsis, Teamviewer and VMware have hired hundreds of local specialists for their global operations. Similarly, home-grown companies are also fuelling Armenia's economic growth. Two Armenian-founded companies – Picsart and Service Titan – have already become unicorns and at least ten companies are in the process of achieving unicorn status in the next year or two, and this is something we are proud of.
Is Armenia ready to compete globally for foreign multinational investment against other tech ecosystems within the Caucasus region?
Armenia possesses the necessary tools to succeed internationally and remain competitive in terms of attracting foreign investment.
As much as anything, we always count on our human capital and the skills it brings to the market. Armenia is ranked 33rd among 137 countries in the quality of its mathematics and science education. There are free educational programmes throughout Armenia that teach youngsters programming, graphic design, 3D modelling and much more. Microsoft's Innovation Center Armenia, TUMO Center for Creative Technologies and Armath Engineering Laboratories are among the 200 R&D hubs in Armenia. Tech education has seeped into our culture, which is a key indicator for multinationals looking for expansion.
The well-established talent pool of professionals makes the future of Armenia's tech ecosystem promising. At the same time, the strategic importance of talent attraction cannot be overstated, and foreign specialists are welcome to contribute to the sector's growth.
As noted, Yerevan has transformed into a new tech cluster, where a number of leading multinationals have established their presence. Importantly, some of the multinational companies have upgraded their activities by doing more R&D. This is a significant accomplishment, and yet another signal to foreign investors about Armenia's supportive ecosystem and its sophisticated and experienced pool of talent.
So, in a nutshell, the answer to this question is 'yes'. Universities and other educational institutions are supplying highly skilled professionals, the government is providing adequate and targeted support to promote technological entrepreneurship, and the clustering of leading companies in the country produces a number of positive externalities and spillovers, which make Armenia highly competitive against other tech ecosystems.
How are you working to attract more investment into Armenia's technology and tourism sectors?
The tech and tourism sectors are about to become Armenia's $1bn industries. Even during the peak of the Covid-19 pandemic, the tech industry grew exponentially. As for the tourism industry, it comprises approximately 14% of Armenia's GDP.
Armenia utilises the available business platforms to ramp up investments into these sectors. We have a delegation of investment professionals participating in Expo 2020 Dubai to showcase Armenia's myriad investment possibilities through sector-specific presentations, while at the beginning of March, the Armenian delegation returned from the Mobile World Congress 2022.
Not only do we use these platforms to position Armenia on the world investment map, but we also use them to publicise sector-specific initiatives, such as complementary investments in public infrastructure by the government to stimulate private investments in the tourism sector, or the IT infrastructure, such as the Engineering City, which provides advanced equipment, labs and production facilities to tech companies.
We believe that engaging foreign stakeholders directly, nurturing the existing partnerships and publicising the benefits of doing business in Armenia will produce favourable results. With government support, investment specialists will be conducting extensive campaigns, including meeting with corporate leaders, political figures and industry professionals in multiple countries to explore avenues for future cooperation.
Tourism has been dealt a blow by the Covid-19 pandemic. What are the signs that Armenia's tourism industry is back on track?
Like most countries, Armenia [suffered badly from] the worldwide lockdown that unquestionably affected the tourism industry. The silver lining, however, was the revival of domestic tourism. Locals began visiting the places they had never been before. It was this dynamic that kept the industry afloat.
Armenia also maintained a balanced approach regarding the travel restrictions and stayed relatively open to the world. So, while the overall tourist inflow decreased, individual groups still visited. We made sure that all precautionary measures were observed.
According to official statistics, the number of tourists who visited Armenia in 2021 increased by more than 130% year on year, when compared with 2020. Although it will take time for international arrivals to return to pre-pandemic levels, most tourism professionals see better prospects for 2022. We expect large waves of tourists in the upcoming months as global restrictions become more lax. Additionally, works are ongoing to improve Armenia's broader connectivity to make travel for tourists more seamless.
We have noticed that travellers are looking for new and niche destinations these days. For many visitors, Armenia is a hidden gem with a wide range of activities. Wine, culinary, luxury and extreme tourism have all picked up steam in recent years. Medical tourism is also gaining momentum due to the quality and affordability of Armenia's healthcare sector.
What visitors really appreciate about Armenia is the combination of rich cultural sites, diverse nature, hospitality, and safety. For the record, there are 25,000 monuments from different eras and three Unesco World Heritage Sites.
The past decade has seen inward investment flows to Armenia decrease. What initiatives are the government undertaking to address this?
The primary goal of Armenia's economic policy is to build a knowledge-based, export-oriented and inclusive economy with an equally enabling environment for local and foreign companies. To this end, our everyday efforts are concentrated on making business regulations and the provision of public services more efficient, as well as providing foreign investors with necessary investment protection guarantees. Offering foreign investors a predictable and competitive business environment is key to meeting our rather ambitious target of increasing the country's foreign direct investment (FDI) to GDP proportion to 6%.
On the other hand, we have committed ourselves to being more proactive when it comes to telling Armenia's investment story. In 2020, the government established Armenia's national investment promotion agency, Enterprise Armenia, to promote and attract FDI as well as raise awareness about the country's business opportunities. Supported by the government, the agency conducts global outreach campaigns to find potential investors and seeks to expand its international network by cooperating with similar organisations abroad. The agency has appointed representatives in target countries to generate sector-specific investment leads. The ultimate goal is making Armenia a recognised and cost-effective destination for investors in search of exciting opportunities.