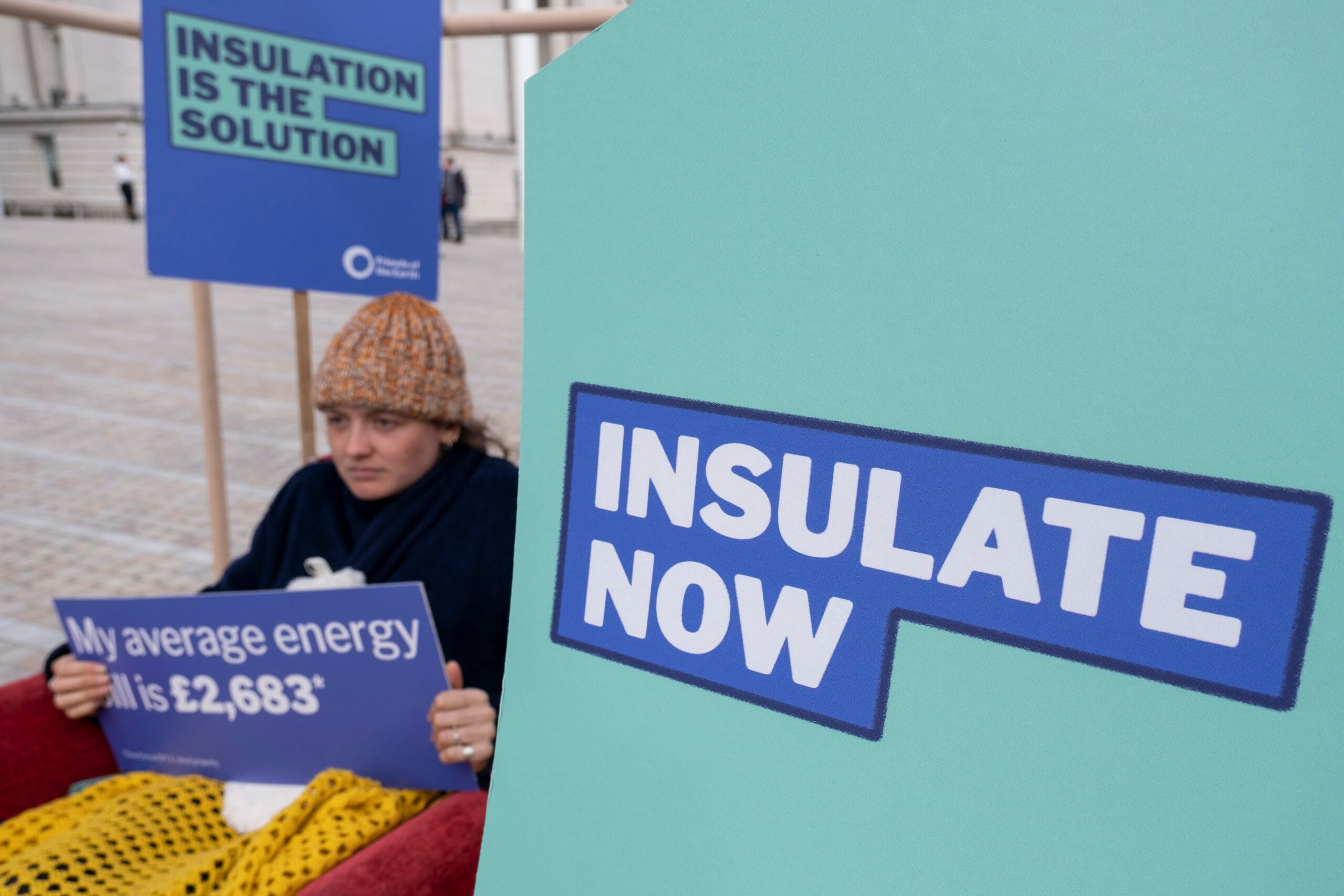 Until recently, the UK government has dragged its heels when it comes to energy efficiency.
From David Cameron pledging to "get rid of all the green crap" from energy bills in 2013, to Liz Truss waging war on the green levy during her leadership campaign, successive Conservative prime ministers have seemingly failed to grasp the vital importance of energy efficiency improvements, both for reducing the UK's emissions, as well as combatting fuel poverty.
Yet recent actions from current Chancellor Jeremy Hunt suggest the tide is turning when it comes to the UK government's approach to tackling energy efficiency, and crucially, insulation.
In addition to Hunt announcing a new target to reduce final energy consumption from buildings and industry by 15% by 2030 in his November autumn statement, on Monday 28 November, the government published a consultation on its new proposed scheme ECO+, which will unlock a further £1bn to insulate the "hundreds of thousands" of least-insulated homes in the UK.
This funding joins existing spending of £6.6bn the government has provided towards energy efficiency schemes this parliament (2019–24), although it is important to note this already falls short of the £9.2bn the government committed to spend during this period in its 2019 Conservative Manifesto.
The new ECO+ scheme announced last week accompanies the existing Energy Company Obligation (ECO) scheme, which is targeted at people either on low incomes or who are fuel poor. The fifth iteration of ECO since it was first launched in 2013, the new scheme targets a wider pool of people, and is available to anyone living in a home with an energy efficiency rating of D or below that is covered by council tax bands A–D, regardless of whether they are living in private or social housing.
How well do you really know your competitors?
Access the most comprehensive Company Profiles on the market, powered by GlobalData. Save hours of research. Gain competitive edge.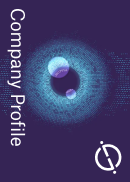 Company Profile – free sample
Thank you!
Your download email will arrive shortly
Not ready to buy yet? Download a free sample
We are confident about the unique quality of our Company Profiles. However, we want you to make the most beneficial decision for your business, so we offer a free sample that you can download by submitting the below form
By GlobalData
In addition, the government announced on 28 November it is rolling out a £18m public information campaign, offering technical advice for how people can cut their energy use over the winter.
As Jess Ralston, senior analyst at the Energy and Climate Intelligence Unit tells Energy Monitor, Hunt's announcements represent a "narrative change" from previous administrations. Energy efficiency has been "reframed" with a national security angle in light of Russia's war on Ukraine.
How significant is the UK government's new energy efficiency scheme?
ECO+ has been met with a mixed response. While the funding is broadly welcome, there are concerns. For starters, some have argued the new tranche of funding of £1bn does not go far enough, and starting in 2023, it comes too late to make a difference to people this winter.
Juliet Phillips, senior policy advisor at the climate think tank E3G, tells Energy Monitor the government should have provided £3bn over three years, rather than £1bn over the same period. Phillips notes that compared with how other European countries have prepared for this winter, the UK's announcement feels like "too little, too late".
The German government, for example, announced this summer it was providing €56.3bn for energy efficiency retrofits up to 2026 as part of a Climate and Transformation Fund, while in 2020, the Finnish government introduced a subsidy scheme that covers half of the costs of energy efficiency improvements for owners of private buildings, up to €4,000 or €6,000 per apartment.
Despite having the least-insulated homes in western Europe, the UK has made extremely slow progress on energy efficiency over the years. As Angela Terry, founder of the green consumer site One Home explains, in the UK, there "has been almost a decade of new homes being built that will need to be retrofitted, and it is four times more expensive to retrofit a home than to build it right in the first place".
In 2021, buildings accounted for 20% of all UK emissions, according to data from the UK's Climate Change Committee. Of this, 78% come from residential buildings, 13% from commercial and 9% from public buildings. Yet, as the chart below shows, ever since David Cameron promised to roll back green costs in 2013, the number of energy efficiency improvements made to UK homes has fallen sharply.
A total of nine million energy efficiency installations were implemented from 2010–20, of which just over a third (3.6 million) were installed through previous iterations of the ECO scheme.
While the data suggests ECO has not been particularly successful, experts tell Energy Monitor it has at least been consistent, unlike previous UK energy efficiency initiatives. For example, the government's Green Homes Grant was scrapped in March this year after it drastically underperformed, only fitting 45,000 homes compared with its target of 600,000.
Despite all the recent buzz around ECO+, as the chart below shows, it really acts as a top-up to ECO4, which according to Phillips, is "the most ambitious that we have had so far". ECO4 commenced in April 2022 and will run until 2026, and is worth £1bn a year. Unlike the ECO+ scheme, which is more focused on low-cost, single measures, ECO4 includes funding to carry out whole-house retrofits.
What concerns do experts have?
While many say ECO+ is a welcome addition to existing funding despite coming later than desired, some have expressed concerns about the viability of rolling out yet another scheme in light of the UK's recent history of failure on energy efficiency.
Noble Francis, economics director at the Construction Products Association, warns that with ECO+ only starting in April 2023, it is likely to "gradually build up from then, given that contractors doing insulation work are already busy". Francis adds that "ramping up quickly will also be difficult due to skills shortages already in the construction industry and insulation manufacturers close to capacity".
According to the Climate Change Committee's progress report to Parliament published in June this year, there is no publicly available data on the current number of retrofit coordinators, energy efficiency installers and assessors active in the UK. However, research by the Construction Industry Training Board suggests that decarbonisation measures in its "balanced pathway" could require more than 200,000 new jobs in the buildings sector by the mid-2020s – in other words, a huge scaling up.
Speaking to Energy Monitor, Nigel Donohue, CEO of industry body the Insulation Assurance Authority, echoes this concern about a skills shortage. While Donohue stresses that the ECO+ scheme is broadly a positive intervention thanks to it being "tried and tested" through previous iterations, he notes that "in the time it has taken for ECO4 and ECO+ to get off the ground", workers have been leaving the industry.
"This compounds our problems, because when [the scheme] does ramp up, we have got to upscale and we have got to move to bring new people in as soon as possible," Donohue says. "If we are serious about wanting to grow the industry, we need to sort out long-term funding for training and competency."
While the government's approach with ECO+ of targeting homes based on their energy efficiency rating may make sense from an energy-savings perspective, some have voiced concerns that the new scheme neglects the millions of people entering this winter in fuel poverty.
This winter, there are an estimated seven million people living in fuel poverty, while the ECO+ scheme only targets a few hundred thousand.
Matt Copeland, head of policy at the charity National Energy Action, expresses concern that the "significantly" wider pool of households targeted under this new scheme compared with previous ECO schemes will include "lots of households that aren't fuel poor".
While on the one hand, the bigger mix of individuals participating in the scheme is "positive in that it can go further in reach", Copeland is worried that it will end up "pricing out" poorer households, as according to the consultation, the government intends to drive consumer contributions as part of the scheme. This, in turn, could "incentivise suppliers that will be able to put money into the scheme, in order to reduce delivery costs so more households can be helped".
In light of past failures, it is necessary – and very much welcome – that the public has until December to provide the government with feedback on how they feel the scheme could be improved. This could ensure that the UK stays on track with energy efficiency targets while keeping people warm this winter.
This article originally appeared on Energy Monitor.