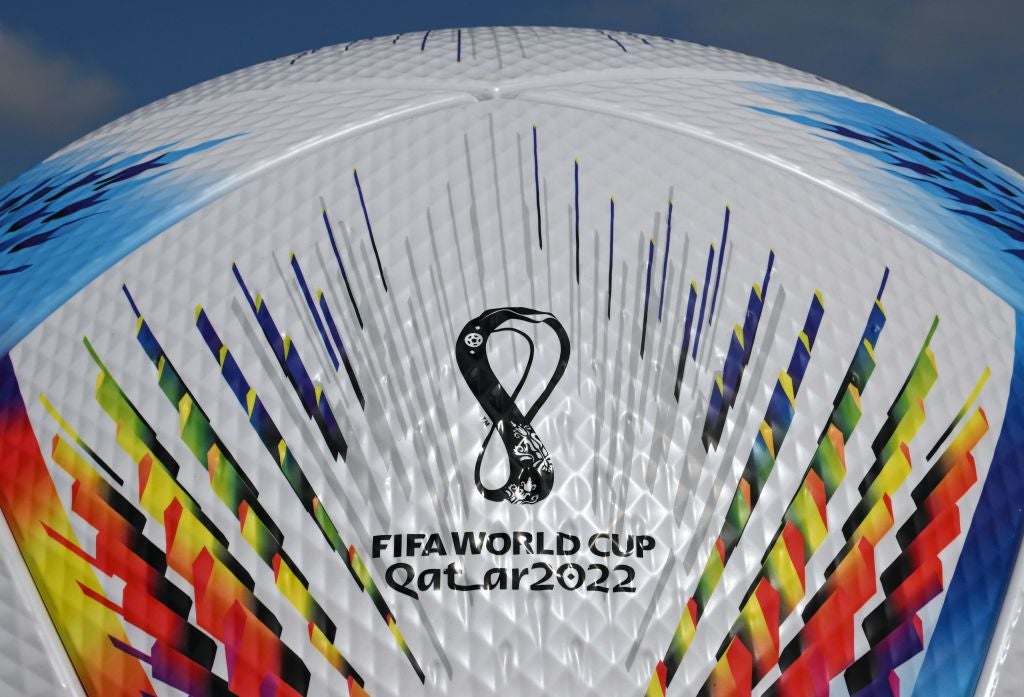 In November 2022, Qatar will become the first Arabic country to host the FIFA World Cup, the world's most prestigious and high-profile football tournament.
Qatar is also the first country since Italy in 1934 to host the tournament, held every four years, having never played in it before (although Italy didn't enter the inaugural event in 1930, whereas Qatar has tried and failed to qualify for each tournament since 1978). Both by land mass and population size, Qatar is the smallest host country ever.
The tournament is a big deal then for a country that has fewer than three million residents. For the 2018 tournament, held in Russia, football's governing body, FIFA, says more than one billion people tuned in to watch at least some of the final game between France and Croatia.
How well do you
really

know your competitors?

Access the most comprehensive Company Profiles on the market, powered by GlobalData. Save hours of research. Gain competitive edge.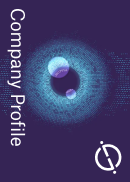 Company Profile – free sample
Thank you!
Your download email will arrive shortly
Not ready to buy yet? Download a free sample
We are confident about the unique quality of our Company Profiles. However, we want you to make the most beneficial decision for your business, so we offer a free sample that you can download by submitting the below form
By GlobalData
No other single sporting event can draw as much global attention to a location, and most host countries set out to use this global platform to promote themselves and boost their economies.
However, academic research into the economic impact of hosting the World Cup suggests any advantages gained are at best hard to perceive and at worst non-existent.
For Andrew Zimbalist, the author of Circus Maximus: The Economic Gamble Behind Hosting the Olympics and the World Cup, the evidence is clear: "There is virtual unanimity in the scholarship that on the question of the economic impact of mega events, they don't promote economic development."
Yet Qatar, like its predecessor hosts, hopes that it will reap rewards from placing the country so visibly on the world stage. Is this just wishful thinking, or could Qatar buck the trend and see a post-event boost in foreign direct investment (FDI)?
Does hosting the World Cup only provide a short-term boost to the construction and tourism sectors at a heavy cost, or are there other less tangible but still important ways that the tournament can benefit a country?
Qatar hopes for World Cup foreign investment boost
The Qatari government has previously estimated that as many as 1.5 million new jobs would be created in Qatar by the 2022 World Cup, principally in construction before the tournament and tourism and hospitality during it.
The investment promotion agency of Qatar, IPA Qatar, has also highlighted a variety of ways that it thinks the 2022 World Cup could help draw in FDI. It notes that Qatar's GDP has grown at a steady 4.5% since it was awarded the tournament in 2010, and says that the Ministry of Commerce and Industry has "identified 83 commercial and investment opportunities for the private sector until 2023" related to preparing for and running the tournament.
It is also hopeful of a legacy of investment opportunities. These include the establishment of internationally recognised sports health and medical services, growing its nascent esports sector, and a sustained increase in tourism.
Nasser Al Khater, the CEO of the tournament, has said that once it is over he expects "the country's focus to shift from infrastructure development to tourism and will likely go in the direction of Russia post-World Cup 2018". He hopes to emulate the $14bn Russia claims it added to its economy after hosting the tournament.
Any boost to FDI would come from a low base. Qatar's inflows of foreign investment are miniscule compared with regional neighbours such as the United Arab Emirates and Saudi Arabia. Qatar's total FDI inward stock declined each year between 2014 and 2020, according to UN Conference for Trade and Development data, although the economic blockade imposed by other Gulf Cooperation Council (GCC) countries between 2017 and 2021 accounts for much of this decline.
Keen to promote FDI and build economic ties with more countries outside of the GCC, Qatar launched IPA Qatar in 2019. Given its aim of attracting more foreign investment, the World Cup appears to have come at an ideal time.
Do World Cups really boost FDI?
It is questionable whether the World Cup will either boost Qatar's international reputation or deliver the economic benefits it hopes, however.
Zimbalist is certain that hosting World Cups "doesn't attract more FDI".
"Multinational companies are interested in very particular things when they invest in a country," he says. "They could be interested in the country's resources, or its low labour costs, or its fiscal environment, or they could be interested because the country is close to the markets it sells to, or close to the markets that provide its inputs. Those are the kinds of things that executives will be considering when they decide whether to make a multimillion-dollar investment in a particular country. If they are deciding to invest in Qatar because they hosted the World Cup, that is not a very successful company."
Looking at FDI trends for the last three hosts of the tournament, none has seen sustained growth post-event. South Africa and Russia saw increased investment leading up to the tournament, and the former had a brief spike the following year, but all three have seen long-term declines in FDI in recent years, even before the outbreak of Covid-19.
"The investment impact of sporting events is traditionally difficult to measure as it is a challenge to make direct links," says Peter Arnold, UK chief economist at EY, who has analysed the economic impact of major sporting events in the UK.
While it is difficult to link any investment decision to a sports event, Arnold says there will be plenty of opportunities for high-level business networking at the World Cup.
"For Qatar, there will be major CEOs, sponsors and potential investors that will all want to come to the World Cup, and they will be meeting each other in an informal setting," he says. "The challenge will be whether they can create a sustainable sporting and investment legacy."
How can a tournament legacy be delivered?
Arnold says sporting events can provide soft power to host nations that is hard to measure but immensely influential.
"Sport has the unique ability to go beyond the barriers of culture and language, as everyone can recognise an amazing piece of athleticism, and big sporting stars transcend nationality and have global appeal," he adds.
To maximise this soft power, governments and sporting bodies should "aim to create a pipeline of subsequent sporting events, so that the goodwill and positive perceptions created from the mega event don't decline over time", according to Arnold.
In the lead up to the World Cup, Qatar has hosted other events including the Asian Football Confederation Cup, the World Men's Handball Championship and the IAAF World Athletics Championships. It will also host the Asian Games in 2030.
The sports sector in the wider Middle East is due to grow by 8.7% in the next three to five years, according to research by PwC, compared with 3% globally over the same period. Regional events now include Formula One races in Abu Dhabi, Bahrain and Saudi Arabia, international golf tournaments in Abu Dhabi, and tennis tournaments in Dubai. Like Qatar, it neighbours are also investing heavily in esports.
"In the Middle East, they clearly see sport as a mechanism for building brand perception globally… and raising the profile of these countries is really important for bringing in investment," says Arnold.
The link between FDI and hosting sporting tournaments
There is a clear correlation between countries that host the most major international sporting tournaments, as measured by GlobalData's Global Sports Impact index, and countries that attract the highest levels of FDI.
It is hard to say though whether this is cause or effect as tournament organisers and investors are likely to consider similar criteria for site selection, such as political stability and good infrastructure.
Arnold says that "maximising legacy is about maintaining contact and engagement with companies that have come to visit you because of the event. Reinforcing the image that has been created."
However, Zimbalist points out that there is no guarantee that the image created from an event will be a positive one.
Qatar has faced international criticism of the conditions for migrant workers used for the construction of World Cup stadia, with claims that more than 1,000 have died. Qatar's Supreme Committee for Delivery & Legacy has defended the working conditions of labourers, but the allegations have created a lot of negative headlines long before a ball has even been kicked in the opening game.
"Qatar has got years of terrible publicity around its labour system," says Zimbalist. "I don't see how that would turn out to be a positive for an international corporation."
Why bother hosting a World Cup?
The last World Cup, held in Russia, was the most expensive ever, reportedly costing the organisers more than $14bn. Unlike Russia, Qatar had virtual no existing stadia before being awarded the tournament.
The construction of new stadia is the most expensive element of any World Cup and Qatar has had to build seven of the eight World Cup venues from scratch. Six will have half of their seats taken up and exported to emerging countries after the tournament, while another will be completely dismantled.
Given the huge expense involved and the debatable economic benefit, why does a country want to host the World Cup?
Many argue the sudden surge in investments by Middle Eastern countries in sport is a broad campaign of 'sportswashing', or using sporting teams and events as a distraction from unethical or criminal activity.
Zimbalist says that it is "natural for a country or political leaders to want to use sporting events to improve their image" but that "sometimes it works and sometimes it doesn't", and that often there are more straightforward business and political motivations.
"Construction companies and their executives tend to be very significant actors in an urban area," he says. "They go to politicians and say, let's do this, this will be good for the economy, and politicians like to go along with them because their campaigns are often funded by these construction companies."
He also highlights the appeal to certain politicians who gain notoriety from the PR surrounding a tournament. "It is fun, you get to host a party," says Zimbalist. "You get to meet all these leaders of other countries." UK Prime Minister Boris Johnson is a good example of a politician who raised his international profile thanks to a sporting event, having been the mayor of London when the city hosted the Olympics in 2012.
Although the cost of delivering the required infrastructure for a World Cup is huge, that new infrastructure has the potential to provide long-term economic benefits. A new train line, Gautrain, was built in Johannesburg ahead of the South African World Cup in 2010, and analysis suggests it has had a significant impact on the local economy.
Qatar no doubt will hope that the new Doha Metro and upgrades to Hamad International Airport will also provide long-term economic benefits, although Zimbalist argues that if a piece of infrastructure is needed, you shouldn't need the excuse of a tournament to build it, and that money is not always targeted at the projects with the most economic value.
"You can point to hosting a World Cup and say, look, something was built," he says. "Well, that is better than having built nothing and it was certainly better than taking $3bn and throwing it in the Atlantic Ocean, but it doesn't mean that that $3bn is getting a better return on investment or has delivered the economic development that it could have [if spent in other ways]."
Given the commercial and reputational risk involved, hosting the World Cup is a big gamble. Any economic benefits following the tournament will be hard to gauge and much will depend on how the tournament unfolds. If organised efficiently and enjoyed by fans both in stadia and watching at home, Qatar could yet enhance its international reputation.
It will only be in several years' time that the country will be able to evaluate whether any gains were worth the cost of putting on a show for a billion people.