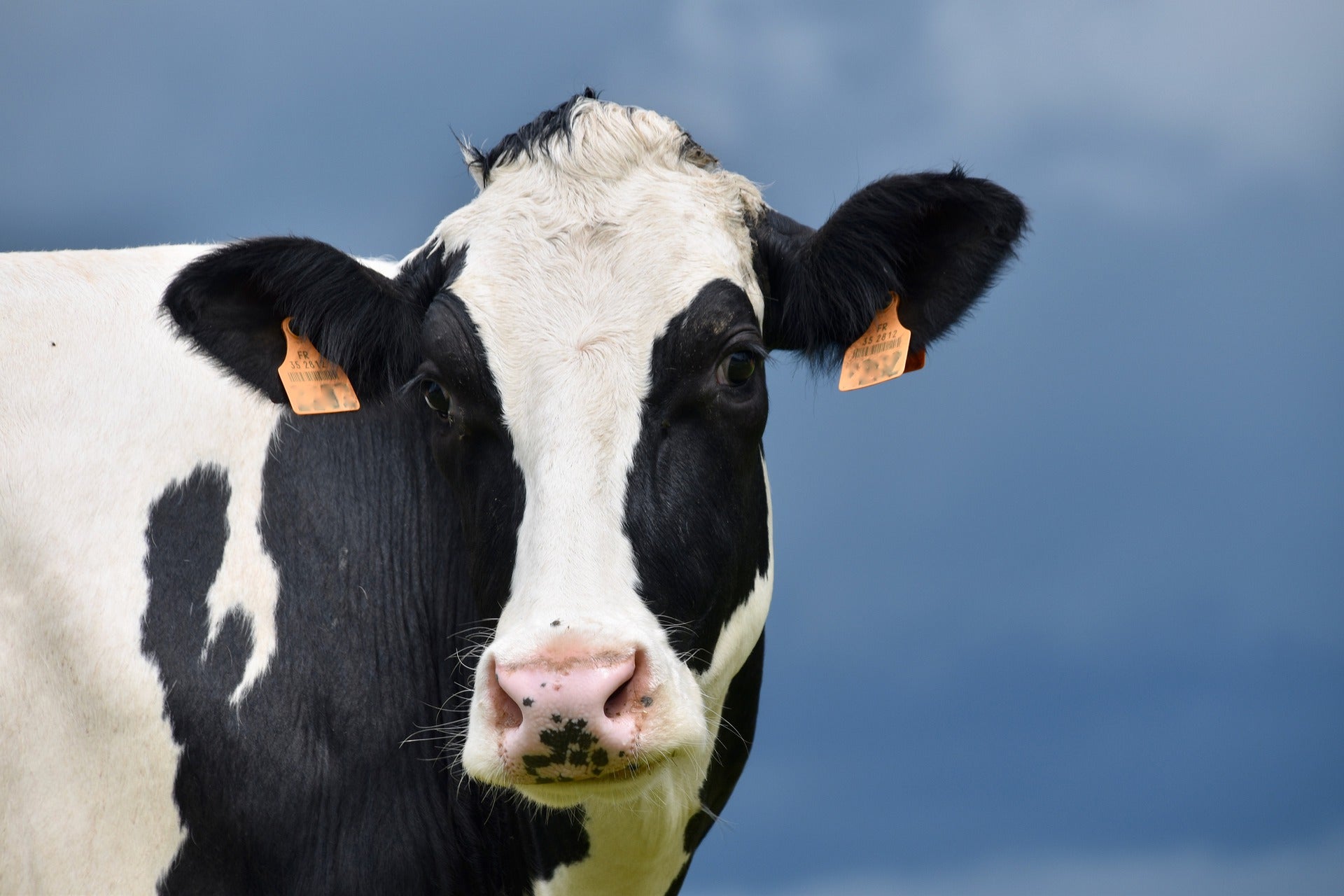 Danone's greenhouse gas emissions are around 26MtCo2e, and agriculture accounts for 61% of them. Nestlé's footprint is 92MtCO2e with 71% from 'ingredients sourcing'. At Arla Foods, its UK emissions are 4.8MtCo23 and 83% of those come from its farms. For food companies, the emissions from production are huge and devilishly hard to tackle – which is why an increasing number of businesses are pinning their net-zero hopes on regenerative agriculture.
Nestlé is investing CHF1.2bn (US$1.24bn) on what has become known colloquially as 'regen ag' across its supply chain, for example. Arla is running pilots with 24 farmers in the UK, Sweden, Germany, the Netherlands and Denmark to "explore regenerative farming methods in a structured and coordinated manner". PepsiCo wants to spread regenerative agricultural practices across seven million acres, while General Mills recently reported that 115,000 acres are currently enrolled in its regenerative programme (the target is 1 million acres by 2030).
Interest in this space is certainly "heating up", says Andy Zynga, CEO at EIT Food. There is also talk of healthier soils, fewer chemicals, more biodiversity – and even more nutritious products.
However, the rise of regenerative agriculture has sparked a number of questions. What is this movement and what will the impact on the environment be? What are the challenges companies face and, as ever, should we be on the lookout for greenwash?
Regenerative agriculture can cover a vast array of approaches and systems but it is based around five principles: don't disturb the soil; keep the soil surface covered; keep living roots in the soil; grow a diverse range of crops; and bring grazing animals back to the land. "If you take care of the land and people who farm the land […] we can radically change the food system," says Heather Terry, founder and CEO at the US healthier snacks brand GoodSam Foods. Advocates talk about continuous improvement and the implementation of regnerative agriculture practices being a "direction of travel, not an absolute".
Flexibility in the approaches is crucial but from such ambiguity greenwashing can grow. "The notion of regenerative farming is particularly appealing to large agribusinesses because it's a concept that consumers can intuitively get their heads around," explains Philip Loring, associate professor in food, policy and society at the University of Guelph, Canada. "We hear so much about environmental degradation, biodiversity loss [and so on] I think the prospect of our food coming from a system that is healing and restorative is something people really want to hear. It's easier said than done, however."
How well do you
really

know your competitors?

Access the most comprehensive Company Profiles on the market, powered by GlobalData. Save hours of research. Gain competitive edge.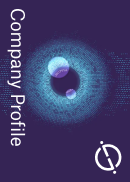 Company Profile – free sample
Thank you!
Your download email will arrive shortly
Not ready to buy yet? Download a free sample
We are confident about the unique quality of our Company Profiles. However, we want you to make the most beneficial decision for your business, so we offer a free sample that you can download by submitting the below form
By GlobalData
Patience needed on productivity
The world's food behemoths have the scale to effect change – if we want to move millions of acres to regenerative agriculture it's not going to happen with farm shops and box schemes, notes one farmer – but this is a full-on system shift. For some, there are hundreds or even thousands of suppliers to engage and "empower" (a word that crops up in a number of conversations).
"You can't ask farmers all of a sudden to shift everything they've been doing for decades," says Charlotte Bande, global food and drink sector lead at sustainability consultancy Quantis. "This is going to take time and it's going to take time for the soil to respond to the new practices."
Patience will be needed to reap the potential benefits. There are no silver bullets, no off-the-shelf certification schemes (yet) and no certainty of success. "It's radically different to what we were doing," explains Sarah Lockwood, global regenerative agriculture manager at Danone, which says it has taken a "pragmatic" approach. In 2018, with the help of WWF France, the company defined regenerative agriculture as a set of farming practices that helps protect soils, water and biodiversity, and improve animal welfare, while acknowledging the key role of farmers.
While some of the benefits could come quickly, most will take "five or ten years", says Lockwood. Four years into its soil health programme in the US, Danone has saved 119,000 tonnes CO2e and sequestered 31,000 tonnes more. Some 337,000 tonnes of soil erosion have also been prevented.
It has taken decades to derogate soil carbon stocks across the world and now it will take decades to restore them

Yeo Valley founder Tim Mead
Gathering data on what's working and how well will be crucial. Soil health is a starting point for many. UK dairy brand Yeo Valley has been tirelessly sampling the soils across its farms. Some 10,785 soil cores have been taken and 2,373 observation pits (where soil structure assessment /earthworm counts and other measurements are taken), have been dug in order to develop a baseline over 26 farms. This will help show the difference any new approaches are making, but it is not short-term, says the dairy company's founder Tim Mead. "It has taken decades to derogate soil carbon stocks across the world and now it will take decades to restore them."
Mead has targeted the sequestration of 100,000 tonnes of carbon across the 2,000-acre 'home farm' over the next 40 years, for example. "Carbon offsetting schemes are already being used to market huge numbers of products and we believe that building soil carbon stocks is no different," he explains. However, this needs to be well regulated and done with "rigour", he adds.
A report earlier this year by UK-based think tank Green Alliance highlighted the uncertainty about how much carbon can be sequestered in an agricultural setting; measuring the amount of carbon stored, and ensuring it remains stored in the long term are also "particularly challenging", it warned.
The role of carbon sequestration in meeting climate goals is being hotly debated. Peter Elwin, head of food and land use at Planet Tracker, an NGO, sees considerable benefits in shifting from the current extraction-based model of agriculture with the replacement philosophy of regenerative approaches, but "carbon sequestration is a side benefit to this".
Counting on carbon cuts
Regenerative agriculture can bring other carbon reduction benefits. Unilever's EUR1bn climate and nature fund is supporting a pilot for its Ben & Jerry's ice-cream brand that aims to cut emissions from 15 of its Dutch and American dairy suppliers to half the industry average within the next two years. The project involves using alternative feeds, like seaweed, for cows (reducing those methane burps), better manure management and growing more grass and feed crops using regenerative agriculture. "This approach to dairy farming could be a game changer," says Jenna Evans, global sustainability manager for Ben & Jerry's.
Danone says roughly half its greenhouse gas emission reductions in 2020 and 2021 came from its regenerative agriculture rollout (350ktCO2e of 800ktCo2e in 2021 and 500ktCO2e of 1MtCO2e in 2020). By the end of last year, 19.7% of farms supplying the company with "priority ingredients" had started the transition to regenerative agriculture.
Just how far regenerative agriculture can cut emissions from livestock farming remains moot. The current science suggests changes to diets will also be needed, with plant-based products to the fore. There are carbon gains to be had in crop production, too – from ensuring commodities like soya and palm oil are deforestation-free (a considerable carbon win) to reducing chemical inputs and diversifying what's grown. Some firms are already buying a broader range of crops from farmers to incentivise these changes, says Bande at Quantis. "It's the system that's changing," she says.
Bain & Company recently estimated that average annual farm emissions in Canada could be cut in half or more through crop rotations, use of cover crops, reduced tillage and better nutrient management. "We need pilots for every single crop in different regions to stress test this concept," suggests Ignacio Gavilan, director of sustainability at industry association The Consumer Goods Forum.
Indeed, playing the long game for environmental gain is one thing; what it means for the economics of farming in the short term is quite another.
Using data from Canadian arable farms, Bain's consultants showed yield loss was typical in the first two seasons of transforming to regenerative agriculture. Producers may then break even by the third or fourth seasons but it's only in years five and six that they begin to see greater profitability (which early studies suggest could be as much as 30%).
"The greatest challenge is the difference in productivity [between traditional, intensive systems and regenerative ones]," explains Julia Ocampo, sustainability director at B2B chocolate maker Luker Chocolate. Her simple solution is to "pay farmers an additional premium, supported by the market, for sustainable cocoa and reap the long-term benefits". Producer premiums for regenerative products have begun to pop up but, as Bande notes, the financing mechanism must be "way broader" than this.
Danone has said it is supporting regenerative agriculture by providing financial and technical assistance to more than 100,000 farmers worldwide and by signing longer-term contracts that help guarantee stable revenue to farmers to help them navigate the transition. This helps "de-risk the transition" for farmers, as Lockwood puts it. "It's a different way of perceiving risk and value," she adds.
Indeed, the shadow cast by those Scope 3 emissions from food production, as well as the impact of a changing climate on food security and supply chain resilience, will surely focus minds. Bain noted in its study that "helping farmers through their transitions to regenerative agriculture is a limited-period investment that becomes self-sustaining after a few years".
But what happens between now and then – especially if consumers are unwilling to pay the price for the 'greener' foods produced by these systems?
Shopping for sustainability
A recent survey of US consumers by the International Food Information Council (IFIC) found that, given the choice, 66% would opt for a standard breakfast cereal rather than a more expensive one labelled 'grown with regenerative agriculture'. What such a claim means is moot.
Mostly, companies are creating their own guidelines – GoodSam is doing this by region, for example, while Danone is applying its universal, holistic scorecard at a very local and adaptable level. On-pack claims are beginning to appear. General Mills has begun using call-outs on its Annie's, Epic meat snacks and Cascadian Farms brands, while Danone has used messaging on dairy products in Mexico and fresh produce in France in a bid to forge closer ties between consumers and farmers. The Covid-19 pandemic has seen "the connection to the people behind our food has increased significantly", noted Solitaire Townsend, co-founder at Futerra, during a webinar detailing the results of the 'food revolution barometer' it ran with Bloom Analytics and Danone.
Consumers hear something positive and sustainable but don't understand what's behind it

Danone's Roxane Clement
That's a decent start. However, the challenge brands are facing is how to create demand for products that are helping to change food systems. Switching packaging to make it more recyclable is something consumers can get their heads around but regenerative agriculture is more abstract and the benefits more ambiguous. "We've tested the concept with consumers," says Roxane Clement, global senior sustainability manager (dairy) at Danone, "and they hear something positive, something sustainable but [don't] understand what's behind it".
In the IFIC survey, only 19% had heard of regenerative agriculture, compared to 59% who were aware of organic farming. Some kind of certification might help consumers but it worries the likes of Loring at the University of Guelph. "[…] a relentless focus on single outcomes, such as carbon, coupled with industry's instinct to define and standardise, threatens the transformative potential of agroecology," he wrote recently. He argues agroecological systems are "networks of relationships, not collections of practices. They cannot be easily rendered into a set of definitions, standards or technological principles".
Work is ongoing to prove some of the benefits these new systems tout. More than a third (36%) in that IFIC survey said foods grown by regen ag are more nutritious. That's yet to be proven, says Zynga at EIT, which is working on finding some of the "proof points" in these systems through its regenerative agriculture revolution project. There are "strong indications" that regenerative agriculture soils and crops are much more resilient vis-à-vis extreme weather events, he explains. If all the money put into food technology right now were instead ploughed into regenerative agriculture, investors would be "heroes for the planet", adds Terry at GoodSam.
This is undoubtedly a critical period in the development of regenerative agriculture. Companies are trialling techniques, crunching data and developing new commercial partnerships with their farmers. Those that have been in this game for years are deeply suspicious of their motivations, however.
At GoodSam Foods, regenerative agriculture is "literally our reason for being", says Terry. "It's at the root of who we are." Its coffee and cacao all come from the same association of farmers in Colombia, while the macadamias, mangoes and avocado oil are all farmed by the same cooperative in Kenya. It's a "bottom-up" approach and "we're doing more listening than talking", she adds.
Writing for Forbes recently, the global futurist and author Jack Uldrich, called regen ag the "classic triple-win situation". Consumers can receive healthier foods, farmers can have a more secure and prosperous future and the planet will benefit because regenerative agriculture provides it with a better chance to heal and restore itself. "Regenerative agriculture is poised to move into the mainstream faster than many people expect," he wrote.
The interest in the impact of agricultural production on emissions and ecology is forcing companies large and small to get closer to their farmers than ever – which is a good thing. Whether it's a trend some are jumping on or an honest attempt to overhaul a broken system time will tell. The fallout if it's the first could be dire; potential benefits if it's the latter are considerable.