The UK has been going through a period of volatility and uncertainty – politically, economically and socially – since the 2014 referendum on Scottish Independence, and then the 2016 vote on EU membership. Since this time, the SNP, with its manifesto largely based around an independent Scotland, has dominated Scotland's parliament and its wider political scene.
Since 2014, the chasm between Scottish and English identity politics has been steadily widening, with political ideologies on either side of the border seeing an uptick in voting patterns. As a result, and with Scotland voting to remain in the EU in 2016 but being forced to leave because of the results in the rest of the UK, the cries for another independence referendum have been increasing in volume.
As a second independence vote becomes more likely (be it legal or otherwise), any image of how the economy of an independent Scotland would look remains murky. Since 2014, Scotland's deficit has increased, it has lost EU membership status and a worldwide recession has been caused by the Covid-19 pandemic. Alongside this, what was once perhaps the great hope of an independent Scottish economy – oil and gas – is no longer a safe bet to be relied upon to see the country through any turbulence. Oil prices have been volatile at best in recent years and there is a growing global appetite for renewable energy for ethical and quota-fulfilling purposes.
Any debate on whether or not Scotland should be an independent country will centre around the country's economy and its ability to pay the bills. So, what can be determined about Scotland's finances and the future outlook of its economy independent from the rest of the UK?
Where is the Scottish economy now?
A study done by Hanwei Huang, Thomas Sampson and Patrick Schneider from the London School of Economics (LSE) found that Scotland's income per capita is set to decline by at least 2% from the ramifications of Brexit alone. That is before any calculations regarding a potential independence are taken into account. It should be added that the timescale for this impact to be felt is vague; the report states "it is important to note that our model estimates long-run effects, which will likely take a generation to emerge".
How well do you
really

know your competitors?

Access the most comprehensive Company Profiles on the market, powered by GlobalData. Save hours of research. Gain competitive edge.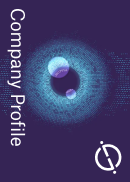 Company Profile – free sample
Thank you!
Your download email will arrive shortly
Not ready to buy yet? Download a free sample
We are confident about the unique quality of our Company Profiles. However, we want you to make the most beneficial decision for your business, so we offer a free sample that you can download by submitting the below form
By GlobalData
The LSE team also ran both a high and low-cost scenario – with the high-cost being more pessimistic and expecting a 30% increase for Scotland in trading costs with the rest of the UK. The low-cost was estimating half of that, with a 15% increase. Both scenarios in the report predicted that Scottish independence would cost two to three times more than Brexit alone, in terms of income per capita.
It should also be noted that the report's predictions rely heavily on the assumption that the rest of the UK would continue to be Scotland's most important trade partner, which is not something that should be taken for granted.
There is a lack of high-quality data… we don't know imports to Scotland, we don't know exports from Scotland. Therefore, we don't know what the Scottish GDP is. Richard Murphy, City, University of London
Predictions aside, Scotland's budget deficit has grown since 2014. Government Expenditure and Revenue Scotland (GERS) figures show that Scotland's budget deficit increased to 8.6% of GDP in 2019–20, about six percentage points higher than the UK average.
The Institute for Fiscal Studies published a report in April 2021, following the ONS's preliminary estimates of public sector revenues, spending and borrowing in 2020 to 2021. It showed that Scotland's budget deficit spiked between 22% and 25% of national income for 2020–21.
The report goes on to say that although Covid-19 has had an impact, this disparity between Scotland's deficit – particularly in comparison with other regions in the UK – is set to continue. The report credits higher levels of public spending per capita (largely into public services) and slightly lower than average levels of tax as the main reasons for this. The report then advises that should Scotland become independent, tax rises and spending cuts would be required to offset the imbalance.
Richard Murphy, a political economist, chartered accountant and professor at City, University of London, does not believe that the GERS figures are all they seem.
"I have had a long history of attacking the GERS statement," he says. "Everything from its name onwards strikes me as a unionist statement. Is it really a coincidence that is happens to be named after a football club in Glasgow [Glasgow Rangers are nicknamed the Gers and have a strong unionist following], which is not terribly inclined towards supporters who are in favour of independence? I very much doubt it."
There does appear to be widespread mistrust of the GERS figures in Scotland. A poll conducted by Survation for the think tank These Islands found that 57% of pro-independence voters believed the annual GERS figures were "made up by Westminster to hide Scotland's true wealth".
Murphy goes on to explain that there simply isn't enough information regarding Scotland's finances to get a clear picture. "There is a lack of high-quality data," he says. "There is no information at the present point in time; we don't know imports to Scotland, we don't know exports from Scotland. Therefore, we don't know what the Scottish GDP is. We don't know Scottish national income. We don't really know what is spent for Scotland. We know what is spent by Scotland – i.e. we know what the Scottish government spends – but we don't know what is really spent for Scotland."
Scotland's FDI figures look promising
If the economic data for Scotland is unclear, the country's numbers are favourable when it comes to tracking foreign direct investment (FDI), albeit pre-pandemic. According to the EY 2020 UK Attractiveness Survey, Scotland had a strong year for FDI in 2019 with projects increasing by 7.4% between 2018 and 2019. There was particular success in Scotland's financial services sector, with Glasgow ranking as the second most attractive UK city for financial services investment.

Financial services did not represent the biggest slice of Scotland's FDI pie, however, with agri-food and machinery holding the lion's share of project numbers in 2019. Both saw investor appetite more than double between 2016 and 2019. Despite the lack of data from a pandemic-polluted 2020, foreign investment into Scotland has been looking promising for many years, and this could prove crucial should the country become independent.
England is by far the biggest market for Scotland, as it is for Northern Ireland and Wales. Some 60%-plus of Scottish exports go to the rest of the UK. John Lloyd, author
John Lloyd, journalist and author of Should Auld Acquaintance be Forgot, explains that even with rising FDI numbers, England and the rest of the UK would remain a crucial trade partner for Scotland. "England is by far the biggest market for Scotland, as it is for Northern Ireland and Wales," he says. "Some 60%-plus of Scottish exports go to the rest of the UK and something like 17% go to the EU, the US and elsewhere."
Murphy is more dubious about the importance of English investors, businesses and importers to Scotland's economy. "I don't actually think that Scotland is going to be such a key trading partner of England as England might like to think," he says. "Just look at what is happening in Ireland right now; England is just being cut out of the Irish economy, because goods can't flow through England anymore.
"This phenomenal reaction that almost every single item that was an export from Ireland went through England until 31 December [when the UK formally left the EU], and now there are all these new ferry routes going straight from Ireland to France. Nobody expected that or anticipated it, but almost overnight, England has come out of the equation."
Lloyd is more wary and believes that Scots shouldn't pin their hopes on the EU market. "The EU is eight to ten times bigger than the UK, that is true, but the fact of the matter remains that Scotland sells most of its goods and services to the rest of the UK," he says. "It hasn't yet really penetrated Europe – it is still fairly marginal to its export drive."
Although exports from Scotland to Europe are increasing, Lloyd cautions Scotland to be realistic as to why. "An independent Scotland would, of course, put an effort into making more of that connection, and it has increased in the past five to ten years, but then, exports have increased to the rest of the UK too," he says. "The European ones have increased relatively more – as they would because it is a bigger market – but they haven't increased so much as to make it obvious that it will compensate Scotland in the short or even medium term."
The border dilemma – hard or soft?
Another wrinkle to iron out is the ambiguity surrounding an independent Scotland's border policy, not just with England but with the rest of Europe too. In the lead up to the 6 May election, Andrew Marr interviewed First Minister Nicola Sturgeon and questioned her policies regarding trade and borders. Sturgeon replied: "It is not the SNP that raises the issues of borders, this issue only transpires because of the UK government's Brexit obsession and the fact that we have ripped Scotland out of the EU against our will… Of course we want to keep trade flowing between Scotland and the rest of the UK."
However, Lloyd argues that Sturgeon's policies suggest that a hard border would be more likely.
"She says no one wants a hard border," he says. "Well, she should have thought of that before because the fact of a hard border is that it will be the result of her party's policy. England and the rest of the UK are not imposing a hard border, the result of leaving the UK will impose a hard border, and we just don't know what losses that will lead to."
As the world recovers from the Covid-19 pandemic, the competition for FDI will be fierce and this could add to the difficulties that an independent Scotland would face.
Lloyd says: "[If Scotland rejoined the EU] it would have access to the bloc's markets. European countries, like countries everywhere, will be trying to recover from the effects of Covid in different ways and at different speeds. That will mean that EU countries will tend to look inward, and to favour their own projects rather than going for big export drives.
"It is going to be a difficult time in the next decade for everybody, including the EU, as a central governing body itself, and Scotland will be a very minor part of the considerations there."
Murphy highlights an alliance with Northern Ireland as a potentially significant strategic move for Scotland. He says: "If there was a very rapid transition towards soft borders with Northern Ireland, Ireland and the EU, and very specifically to Northern Ireland, which now has very easy access to the rest of the EU market, it could become a transit country to Scotland."
Murphy expands on his theory that Scotland could effectively divert its source supply chains. "There would be a border with England, but Scotland is small enough to be capable of being supplied very easily from Europe," he says.
The EU: will Scotland opt to be in or out?
Another crucial piece of the independence puzzle is the will they, won't they issue regarding Scotland's EU status. The SNP has made it clear that the preference would be to a part of the EU once again, which would align with the Scottish voters' wishes in the 2016 referendum.
It is not that the EU necessarily wants to keep Scotland out, I think it is mostly ambivalent about it. It is largely because it doesn't want to encourage other breakaways in Belgium or Spain or elsewhere. John Lloyd
However, many commentators have raised concerns that the country wouldn't be eligible for EU membership financially. Murphy argues that there could be ways around this that would allow for Scotland to enter the single market regardless.
"If Scotland went for full alignment with the EU on issues so that food and other products were immediately aligned, there would be no border," he says. "It could effectively apply to be in the single market very quickly, even if it was not in the EU. That would mean lots of border controls could be dropped from the way that they are now."
The strategic importance of EU membership for an independent Scotland hasn't been lost on more than 170 'cultural figures' across Scotland and the EU. On 29 April 2021, the Guardian published a letter calling for the EU to 'welcome an independent Scotland'. The letter requested that the EU allow an independent Scotland "a different process" when trying to reinstate its membership.
The letter says: "While it is legally part of the UK, the Scottish government cannot negotiate with the EU. But the EU can declare that, because Scotland has already long been part of the EU, should it become legally and democratically independent, it need not apply as a 'new' accession candidate. Instead, the EU and its member states should make a unilateral and open offer of membership – an exceptional proposal to match Scotland's exceptional circumstances."
Lloyd is dubious about the letter's content. "[The letter and this strategy] will not work," he says. "It is not that the EU necessarily wants to keep Scotland out, I think it is mostly ambivalent about it. It is largely because it doesn't want to encourage other breakaways in Belgium or Spain or elsewhere.
"Also, the other 27 members will immediately object if one country is getting special deals or subsidies that they are not – it simply won't work. So, Scotland will have a difficult task, and a lengthy one, to get into the EU. There will be some kind of hard border, at least initially. Maybe later on Scotland can have some kind of Norway-style agreement with the EU. Hopefully that would happen."
If Scotland were to rejoin the EU, the question of whether it would adopt the euro as its currency would again be raised. Murphy believes that Scotland adopting the euro is highly unlikely. "The idea of the euro has died," he says. "I think that people realise that it is never going to be enforced. Look at Sweden – it gave a commitment to join the euro in 1995, and here we are in 2021 with the country making no effort to honour the commitment. It never will. For Scotland, I would strongly recommend EU membership, but not the euro."
Which leaves Scotland with yet another question to ponder: if Boris Johnson is unlikely to grant Scots a second referendum, would he (or any successor) be likely to allow the newly independent country permission to use the pound. What, then, would line the pockets of Scots after independence?
The pound, the euro, or going it alone?
In the run-up to the 2014 referendum, what kind of currency Scotland would adopt was a key point of the debate. Some argue that sterlingisation – which would see Scotland continue to use the British pound outside of the official sterling currency zone – would be the easier option. Others feel that EU membership and euro adoption would be the better option.
Murphy prefers the strategy that would see Scotland create a new currency. "The simple fact is that you actually cannot control your economy if you don't have your own currency, because tax is the flip side of money creation," he says.
There is no way that any country can be independent without control of its own currency. Richard Murphy
"There is no way that any country can be independent without control of its own currency. It is essential that the country must be able to price itself into work. Scotland may need to have a lower value for its currency than the apparent equivalent Sterling rate. That is because it needs to competitively price people into jobs in Scotland. That would be the consequence of having an apparently lower exchange rate."
Murphy believes that if Scotland were to continue using sterling, or indeed any other currency, it would leave the country's economy vulnerable to the power of the money markets.
Indeed, these money markets, and Scotland's banks, create yet another complex issue for independence, that of banking.
Lloyd highlights that Scotland no longer owns its largest banks. "Both the Bank of Scotland and the Royal Bank of Scotland had to be saved with enormous injection of funds from the UK government, ironically by two Scots in Gordon Brown and Alistair Darling," he says. "They have, to a degree at least, recovered but both have been swallowed up by larger banks."
On 15 April 2021, the Scottish Independence Convention published the fourth paper in its transition series, focused entirely on Scottish banking reform. The author, financial services expert Peter Ryan, advises in the paper that "a Scottish central bank – the Central Bank of Scotland – will need to be set up early in the transition period leading to independence to oversee the creation of a new Scottish currency and to be the competent authority providing regulatory oversight of the banking system".
The paper highlights that simply reproducing the UK's banking system would not work for an independent Scotland and that the reform would require a hands-on approach from the Scottish government.
Murphy agrees, saying: "Sturgeon has to take control of the Scottish economy herself, the government has to."
He outlines doubts that the SNP under Sturgeon would be able to follow what other countries such as Sweden and New Zealand have done with regards to their economies. "Their governments have taken quite a strong, proactive role [in safeguarding their economies]," he says. "In contrast, Sturgeon's position on sterlingisation and the relative weakness that she is indicating that she thinks the Scottish government will have after independence, is, to me, a sign that she is not going wholly for a government-led change to the basis of the economy in Scotland."

If an independent Scotland could get a firm grasp on a banking and currency strategy, the blossoming financial services sector in Scotland could help to support this. Between 2000 and 2018, financial services has seen the largest indexed growth of GVA of all sectors in the country.
Despite this growth in financial services GVA, Lloyd says: "Scotland's economy is quite diverse. There is no real central motor of the economy, which can drive Scotland's success. If and when it went independent, it would have quite a difficult job, in the short and medium term, to become a successful economy. It possibly could do it; there are good universities, good research centres and a talented workforce, but it will take some time, and it would take a number of policies quite different from those that the SNP is presently [putting forward]."
It is Scotland's oil… but what else is there?
In 2014, Scotland's oil and gas reserves were the safeguard of the country's economy. That is no longer the case. Oil prices have been dropping alongside demand and a global desire to embrace renewable energy over climate-harming fossil fuels has left the industry with an uncertain future.
Lloyd believes that this adds to the 'no central motor' economic problem Scotland would face as an independent country. "The fact is that oil is now marginal – the price may go up a bit, but it won't go back to anything like it was before 2014," he says. "The irony was in 2014, Alex Salmond [the then leader of the SNP] forecast that Scotland's oil would contribute something like £15–20bn to the Scottish economy. Just after Salmond said that, the oil price plummeted – and it hasn't really gone up properly since. So, oil isn't going to do it for a Scottish economy. It is a help but a minor one."
Scotland has – I don't think anyone doubts this – the highest per capita potential for renewable energy of any country in Europe. Richard Murphy
Murphy agrees that oil is not the salvation it once was for an independent Scotland's economy. He does, however, have more optimism with regards to the country's energy sectors.
"[Energy has been] the basis of the Scottish economy for a long time," he says. "Coal was the basis of the Scottish economy and then it became oil, and now it has to be renewables. The history of Scotland over the past 200 years has had a deep association with an energy source, and Scotland has – I don't think anyone doubts this – the highest per capita potential for renewable energy of any country in Europe."
More specifically, Murphy cites wind and tidal power as two promising areas for Scotland's renewable energy sector. Despite this, Murphy agrees with Lloyd that more focused business reforms are needed from the SNP when it comes to energy. In an independent Scotland, robust and focused policies on bolstering the energy sectors could be the answer to truly unlocking Scotland's potential as an independent energy-based economy, he believes.
"Sturgeon has to look at how she would rebuild an economy and how she would provide the incentives for Scotland to use [the potential in renewable energy] to its competitive advantage," says Murphy.
Outside renewable energy, there are a diverse range of sectors in Scotland that have seen promising growth in the past decade, such as life sciences, advanced manufacturing, construction, financial services and creative industries such as video games. All of these sectors have the advantage of doing business in a domestic market that is 66 million people strong, and stands as the sixth-largest economy in the world. Independence would cut this domestic market to 5.5 million and the economy would dramatically shrink. So is Scotland too small to survive and thrive on its own?
Is Scotland too wee to be wealthy?
An argument that is often touted in favour of independence is the comparison to similar-sized countries to Scotland that are performing well, both politically and economically. Many pro-independence supporters are essentially saying: 'If they can do it, so can we.'
Lloyd is unconvinced by the 'size matters' argument. "The size of a country is much less important than a number of other factors," he says. "These factors include the country's history, the way in which its economy has adapted to globalisation and to modern conditions, the educational standards of its people, the way in which the legislation allows or hinders business, and especially entrepreneurial activity. All of these things are more important than the size."
Murphy agrees that a country's economic success really has little to do with size and is more to do with the autonomy over the country. "When I look at the comparisons with Denmark, Norway, Sweden and New Zealand, these are places where their governments have taken quite a strong, proactive role," he says.
Lloyd is unsure whether Scotland would be able to emulate these countries. "It is tempting to look at countries such as Norway, Sweden, Finland and New Zealand – which are approximate to the size of Scotland, and all of them of these are clearly, for the moment at least, successful," he says. "They are well governed, well educated and adaptable. The issue is not that these are small countries, the issues are that they have in one way or another coped well with modern conditions."
Debt? What debt?
During the Scottish leaders debate broadcast on 27 April 2021, Sturgeon explained that the all-consuming Covid-19 pandemic had meant that research into answering questions around an independent Scotland's approach to borders, currency and the economy were put on hold. While Sturgeon is continuing to focus on the handling of the pandemic, her friend turned foe is making her life difficult. Former first minister and leader of the newly formed Alba party Alex Salmond has been vocal on a number of issues regarding Scotland's independence, including the national debt.
There is an attempt [by some pro-independence Scottish politicians] to say that the national debt has nothing to do with them. That would mean that [the remaining UK] would be responsible for all the debt which the previous state held. John Lloyd
Unlike his position in 2014, in which he favoured negotiations around sharing the UK's national debt, Salmond now wants a clean break settlement. In this, Scotland wouldn't take on any of the national debt accumulated by the UK.
Lloyd clarifies: "There is an attempt [by some pro-independence Scottish politicians] to say that the national debt has nothing to do with them. That would mean that [the remaining UK] would be responsible for all the debt which the previous state held."
There are various laws that add to the complexity of untangling Scotland from its shared debt within the UK. It was reported in March 2021 that the UK's national debt was approximately £2.1trn. In a YouTube video, Murphy disputes the £2.1trn figure, and instead breaks it down to be £1.3trn after reviewing the UK government's audited accounts. He goes on to break that debt down, calculating that Scotland would owe approximately £106bn.
Murphy goes on to explain that Scotland didn't run a deficit between 1980 and 2014 due to the success of its oil industry. Through various reasonings, he comes to the conclusion that when quantitative easing is taken into consideration, England would actually owe Scotland money.
Murphy's is one voice in a sea of economists and financial experts who claim to have worked out what a financial settlement between an independent Scotland and the remaining UK should be. Given the wild variations in the figures produced, the only conclusion that can be drawn is that no one can truly state what level of debt an independent Scotland would start life with.
Can Scotland afford independence?
There is a lot to be figured out by Scotland and some answers will come with the May 2021 election. Will the SNP retain its attraction in the wake of the Sturgeon-Salmond fall out? Is there still a strong appetite for a second referendum? Will Sturgeon remain as first minister of Scotland, and as a result, will she be given the opportunity to investigate the possibilities of an independent Scottish economy?
Among the ongoing questions regarding Scotland's economy, there will be a lot of speculation both for and against independence, but it is simply impossible to say with any real clarity what the impact in both the short and long term would be.
The reality is, Scotland has competitive advantages that right now the UK is missing, and England is missing. Richard Murphy
Lloyd says: "The SNP has not come to any particular conclusion about what the post-independence economy would be like. It hasn't done the work, which, of course, would be speculative. Who knows about the future? The SNP should at least try to do some kind of looking into the next ten years to find the downsides and the upsides of what faces an independent Scotland."
Lloyd adds that independence would, at least initially, mean a tightening of Scottish purse strings. "The next decade, [with or without] independence, will be quite tough for Scotland, and there is no way out of the the individual GDP per head falling – and falling perhaps quite sharply."
Murphy adds: "The reality is, Scotland has competitive advantages that right now the UK is missing, and England is missing. The lack of confidence that there is in England, in government, in the state and everything else compared with the belief that people have in Scotland in their ability to actually deliver something different, is inestimable in value."
It is this emotional side to the economic argument that has power to harness potentially undecided voters on the topic of independence, whether Scotland can afford it or not. At the time of writing the outcome of the May election is unknown, but the SNP is expected to hold a majority at Holyrood once the votes are counted. The party must then look to answer, as definitively as possible, what the economic plan for an independent Scotland would be.
If it can shed some light on the shadows of the Scottish economy, the SNP could potentially harness not only Murphy's perceived goodwill of the people, but very serious and educated support for independence.
For more coverage on Scotland from Investment Monitor, visit the following: