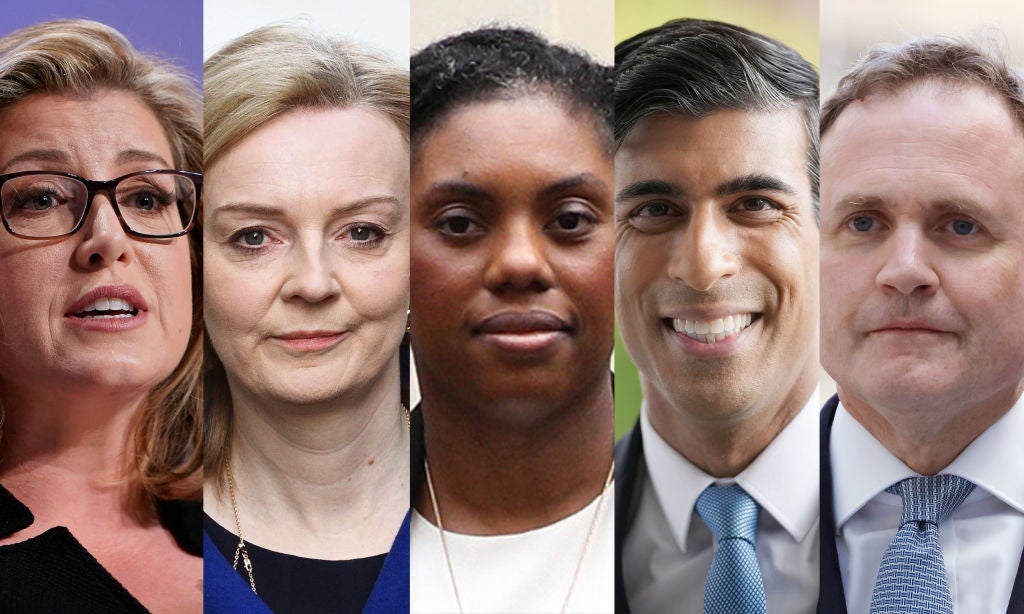 The contest to pick a new leader of the Conservative Party, and prime minister of the UK, rumbles on. Five candidates remain ahead of TV debates scheduled for 15 and 16 July: Rishi Sunak, Penny Mordaunt, Liz Truss, Kemi Badenoch and Tom Tugendhat.
Whoever replaces Boris Johnson will inherit a hugely challenging economic situation due to global and domestic headwinds. UK GDP is flatlining, inflation is over 9%, huge inequality persists across society, investment levels have slumped in recent years and the country faces a long-term skills problem.
This might suggest that candidates would have focused their pitches on detailed plans to revive the UK economy, yet so far, the campaigns have been dominated by tax cut pledges and culture war puritanism.
Of course, the contenders are not having to convince the whole business community or the wider electorate. They are trying to woo enough fellow members of parliament to get them to a final two run-off, which will be decided by the 100,000-odd members of the Conservative Party. Consequently, their campaigns were always going to be narrow in scope and limited on detail.
Yet business leaders will watch the contest closely and the candidates have been giving signals on how they would approach economic issues. Based on what they have said so far, who would be the candidate most likely to boost investment in the UK?
Tax cuts alone not the solution
The issue that has dominated the first phase of the contest is taxation. Candidates have been out-bidding each other to sound the most generous to companies and consumers, without fully explaining how proposed tax cuts will be funded.
How well do you
really

know your competitors?

Access the most comprehensive Company Profiles on the market, powered by GlobalData. Save hours of research. Gain competitive edge.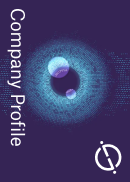 Company Profile – free sample
Thank you!
Your download email will arrive shortly
Not ready to buy yet? Download a free sample
We are confident about the unique quality of our Company Profiles. However, we want you to make the most beneficial decision for your business, so we offer a free sample that you can download by submitting the below form
By GlobalData
All the candidates except Sunak have pledged to introduce tax cuts immediately, with Truss and Tugendhat specifically promising a reverse on national insurance, while Badenoch, Braverman and Truss are all aiming to cut or block the planned rise in corporation tax.
The blue whale in the bath here is that inflation is the number one concern for people and businesses, and tax cuts are inflationary. Therefore Sunak has prioritised tackling inflation before turning to tax cuts (which he is still committed to long-term).
Most of the 9.1% inflation reported by the Office for National Statistics in June 2022 was caused by global factors, but just because someone else is fuelling the fire doesn't mean you should try and put it out with petrol.
As well as being counterproductive, tax cuts are perhaps not the priority for most businesses. A survey conducted in the second quarter of 2022 by the British Chamber of Commerce (BCC) found that 82% of companies saw inflation as the issue that concerned them most.
The candidates who have promised a cut in corporation tax say this will increase business investment. While foreign direct investment (FDI) into the UK could do with a shot in the arm, a cut in headline corporation tax is unlikely to deliver this.
The UK is expected to follow other developed countries in adopting the 15% global minimum corporate tax rate proposed by the OECD, which would significantly reduce countries' ability to compete on tax for investment. This is probably why no candidate has suggested corporation tax should go below 15%.
And while companies will welcome any tax cuts, it is a growth strategy that they are looking to the government for more than anything else. The recent BCC survey found 75% of companies said they had no plans to increase investment in plants or equipment. Tugendhat is the only one of the candidates to address this problem directly, saying he would reform the tax code to allow a carve out for investment in plants and machinery.
This type of tax deduction is what the OECD minimum tax plan allows for and is also what Confederation of British Industry (CBI) director-general Tony Danker called for in a speech in February 2022. Danker proposed that the temporary super deduction introduced by Sunak in 2021 be replaced by a 100% investment reduction on all capital spending.
Who will address the UK's long-term challenges?
As the contest has progressed, candidates have tried to pivot from tax to a broader discussion on growth, although details remain light.
Danker wrote to all the Conservative leadership candidates on 13 July on behalf of CBI members, and his main request was for "a plan for growth that dominates policy-making across all government departments".
What business leaders have called for is more government intervention to support the economy. Yet many of the initial candidates built their campaigns on promises of a smaller state. Of those still in the running, Truss is the most committed to this objective, promising a "long-term plan to bring down the size of the state" and to grow the private sector faster than the public sector.
This zeal for scaling back the public sector seems at odds with the long-term economic challenges. A recent report published by the Office for Budget Responsibility (OBR) in July 2022 depicted a "challenging outlook for this and future governments as they steer the public finances through inevitable future shocks, while managing multiple slow-building pressure". Chief among these are rising costs for health, pension and social care services, while any attempt to achieve energy security will require significant government investment.
Central to Danker's speech in February and a speech by BCC director-general Shevaun Haviland in June 2022, was a call for more government support for business to meet net-zero targets. Both groups are committed to talking about climate change and benefitting from the opportunities of decarbonisation, with Danker saying "it is not about woke, it is about wealth".
Yet the candidates are split on net zero. Badenoch and Tugendhat say they would not commit to the existing 2050 target, while Sunak, Mordaunt and Truss would. Badenoch has gone as far as to describe net zero as "unilateral economic disarmament".
A continuation of existing government policies on growth is unlikely to impress business groups. Haviland described Boris Johnson's administration as lacking "a clear strategic direction" and not giving "clarity or confidence" to business.
Brexit and levelling up
And then there is Brexit, the single issue that has created the most uncertainty in recent years for UK businesses and companies looking to invest in the UK.
Since leaving the EU, UK growth has lagged behind EU members states, as has FDI into the country. The OBR has said that Brexit has reduced the UK's potential GDP by 4%, and businesses are struggling with the added red tape related to trading with the EU.
Instead of easing some of these pressures, the Johnson government looked set to heighten them by drawing up legislation that would allow the UK to break the terms of the Northern Ireland Protocol, which has created a border in the Irish Sea.
Braverman and Tugendhat have both committed to introducing this legislation. In further signs of candidates willing to go against international law, Badenoch and Truss have suggested they are prepared to pull the UK out of the European Convention on Human Rights.
There is a desire from these candidates to accelerate the delivery of Brexit benefits. Independent research group UK in a Changing Europe, which tracks divergence between EU and UK regulation, has said that despite the government's desire to unpick EU law, it has "delivered very little of substance beyond a more distant trading relationship with the EU and a new points-based immigration system".
At a time when companies are looking for greater certainty and long-term planning, many of the policies being proposed in this contest look set to create greater uncertainty.
Few have had anything to say about how they pursue the levelling up policy of the existing government. Mordaunt and Tugendhat are the exceptions, with the former promising to increase the number of local development corporations, and the latter proposing institutes of technology for every region of the country.
Better the devil you know?
Commitments to levelling up and net zero will be supported by business groups, but the idea of adapting to brand new strategies to achieve these goals is an unappetising prospect.
With his promise of largely business-as-usual, non-commitment on the Northern Ireland Protocol bill, and with a priority of tackling inflation ahead of tax cuts, it could be argued that Sunak is the best business choice for next leader. That, though, would be to ignore that he has been the Chancellor of the Exchequer between 2020 and 2022, and more of the same does not seem to be what business leaders are calling for.
The candidate who has emerged as the favourite among party members, and seems likely to make the final two, has said the least about their policy positions. This is likely very shrewd from Mordaunt, as it limits the attack lines of her opponents. She can present herself as the candidate of change while remaining somewhat of an unknown quantity.
It is a worrying situation though that Mordaunt looks better than her competitors simply because we know least about what she plans to do in power, and what we do know doesn't look that damaging to business interests. Reassuring, perhaps, but not hugely encouraging.