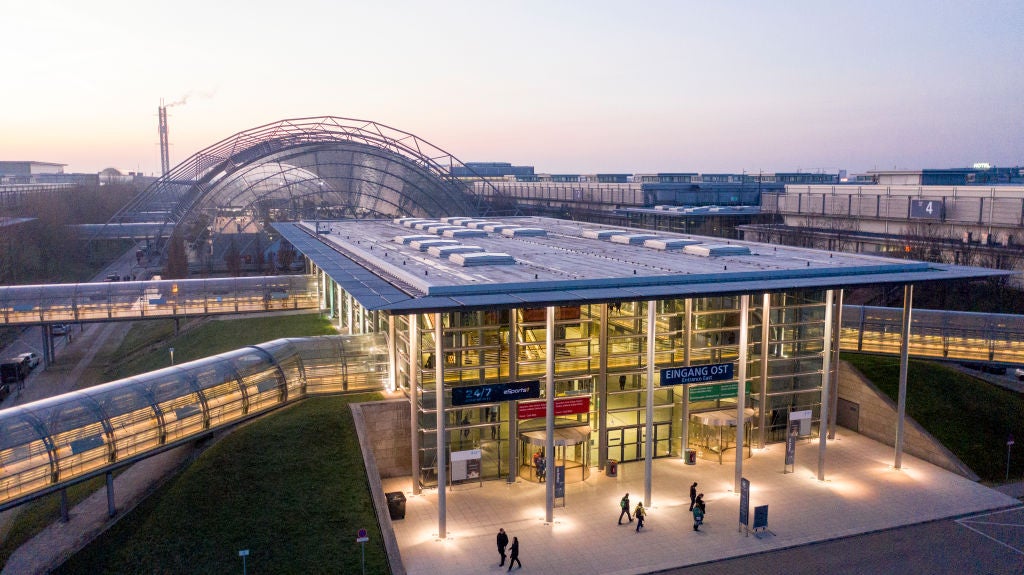 With a wealth of dynamic national start-up ecosystems and favourable tax incentives to enjoy, Europe provides myriad opportunities for setting up a business or expanding operations.
In 2020, the World Bank ranked each of the countries to be discussed below within the top eight European countries in its list of the top 20 countries for the "ease of doing business".
This important fiscal accolade has helped each of them establish and maintain their reputation as an attractive location for business investors and entrepreneurs.
Germany (population 82.3 million)
Germany is the largest economy in Europe and the fourth largest in the world, immediately ensuring that it is a draw for start-ups, relocations and business expansion initiatives.
Some 29 of the world's 500 largest stock market-listed companies measured by revenue in the Fortune Global 500 are headquartered in Germany, while 30 major Germany-based companies are included in the DAX, the German stock market index that is operated by Frankfurt Stock Exchange.
With a stable political and economic climate for expansion and business growth, Germany has an impressive economy, a buoyant consumer market and a strong workforce.
Thanks to its strategic position in the EU, many companies seeking to set up or expand their influence in Europe consider it a good option.
This is boosted by a high level of innovation across multiple sectors, as well as its position as the world's third-largest exporter and third-largest importer of goods.
Alongside the start-up hub of Berlin, Leipzig stands out as a place that is attracting start-ups and multiple industry expansions. Offering new business funding opportunities and tax incentives, the Leipzig region and the free state of Saxony offer support for up to 30% of investment costs for new and expanding businesses.
Additionally, the Office for Economic Development actively supports the local economy in Leipzig, with small and medium-sized enterprises receiving dedicated and targeted fiscal support.
Across Germany, businesses are encouraged by a range of funding programmes to aid business expansions, with the European Regional Development Fund made available to companies starting, expanding or relocating in Germany.
Existing sectors enjoying expansion and new business across Germany include the automobile, machinery, chemical goods, electronic products, electrical equipment, pharmaceuticals, transport equipment, basic metals and food industries.
As well as the headquarters of international brands including BMW, Allianz, Adidas, Porsche, Bosch and Deutsche Telekom, Germany continues to attract more companies to invest in Europe.
In addition to the corporate strengths of the economy, research and development is also a driving force in Germany, with the country ranked fourth globally in terms of the number of science and engineering research papers published.
Research institutions in Germany include the Max Planck Society, the Helmholtz Association, and the Fraunhofer Society and the Leibniz Association Germany.
Ireland (population 5.1 million)
As a country that is a key gateway to Europe and the Americas, Ireland features strongly when considering the best European countries to start a business.
With a growing GDP of approximately $437bn per annum, Ireland is ranked as the 24th most competitive country in the world of 140 countries ranked in the Global Competitiveness Report.
In addition, when looking to invest in Europe, companies are often attracted by the country's comparatively low corporate tax rate of 12.5%.
For potential employers, Ireland boasts a relatively young, well-educated and skilled workforce across multiple sectors and industries, and a strong and burgeoning venture capital community. Dominant industries include tourism, pharmaceutical companies, high-tech, food and drink and the software sector.
Another reason it is considered one of the best countries in Europe to start a business is the strong trading deals and arrangements is enjoys across the world, including major trade considerations with the US, the UK, Belgium, Germany, France, Spain and the Netherlands.
The Netherlands (population 17.7 million)
The Netherlands offers new expanding, and relocating businesses a positive and propitious business climate.
As well as enjoying a strategically strong geographical location, the Netherlands has the 17th-largest economy in the world, ranking 11th in GDP per capita.
According to a recent report by the World Economic Forum Competitiveness Index in Europe, the Netherlands is one of the best countries for business investment in the world.
One of the elements that make the Netherlands a competitive marketplace is the tax incentive and business support schemes available. A low corporate tax rate is complemented by a positive and collaborative business environment, alongside a highly educated workforce and excellent geographic access to the rest of Europe.
Attracting expansions and new business to the Netherlands is aided by its reputation as one of the most innovative countries in Europe.
An already established community of start-ups in the Netherlands is robust and driven by collaboration between education, research and business entities.
Start-up companies see the Netherlands as the best country to start a business in Europe due to the targeted financial relief schemes for new business enterprises as well as the established research and development facilities for sectors such as life sciences and high tech.
As well as cities such as Amsterdam, Brabant is one of the most important business development regions in the country.
As robotics and AI become more mainstream across their applications, the Brabant region has become home to industry leaders and innovators, attracting start-ups and encouraging expansions in cities including Eindhoven, Tilburg and Breda.
These research facilities have helped develop many businesses and elevate the Netherlands to its position as the leading producer of IP receipts and foreign direct investment outflow.
Thanks to various business incentives such as tax relief, as well as government support for research initiatives, this is now a region leading the way in biotech and life sciences research and innovation.
With this excellent business infrastructure and a highly educated, dynamic workforce for employers, the Netherlands has emerged as a prosperous location for biotech businesses.
Poland (population 38 million)
As the Polish economy continues to emerge from the problems of the pandemic-driven global financial crisis, it is establishing itself as one of the top European countries to start a business.
With a combination of low taxes (and business tax incentives supported by local and national government), a strong protection of investors' rights and the ease of setting up a company, Poland is thriving as a business centre.
In addition to this, the country boasts a stable macroeconomic environment and excellent access to a skilled labour force, all of which means it continues to attract new investors and more money from existing business initiatives.
As such, Poland has become a regional leader in development and innovation and in supporting start-ups.
Łódź, the third-largest city in Poland, is leading the start-up surge in the country. With a raft of fiscally supportive programmes designed to bring start-ups and relocating businesses to Łódź, it recently ranked in second place in Investment Monitor's Economic Zone Sustainable Recovery Strategies Awards for 2021.
Driven by a Polish government initiative, the Łódź Special Economic Zone, the ability of this region, and Poland in general, to attract new business has yielded growth in multiple sectors.
As well as a nationwide innovation centre, there is a dedicated start-up support system that encourages expansion, relocation or start-up companies to Poland, offering income tax exemptions of up to 60% for eligible investment costs.
Designed to help new businesses start, existing companies expand, and international firms relocate to Poland, the business ecosystem, infrastructure and resources in the country are a major draw.
Information, statistics and estimates are from ONS, German Federal Statistics Office, Statistics Institute France, Statistics Sweden and Central Statistics Office, QS World University Rankings and Eurostat.